This grinch slime is the PERFECT Christmas activity for kids – especially those that love the Grinch! They will have so much fun helping and playing with this slime recipe. Just scroll down below to get step by step directions to make your very own Grinch slime.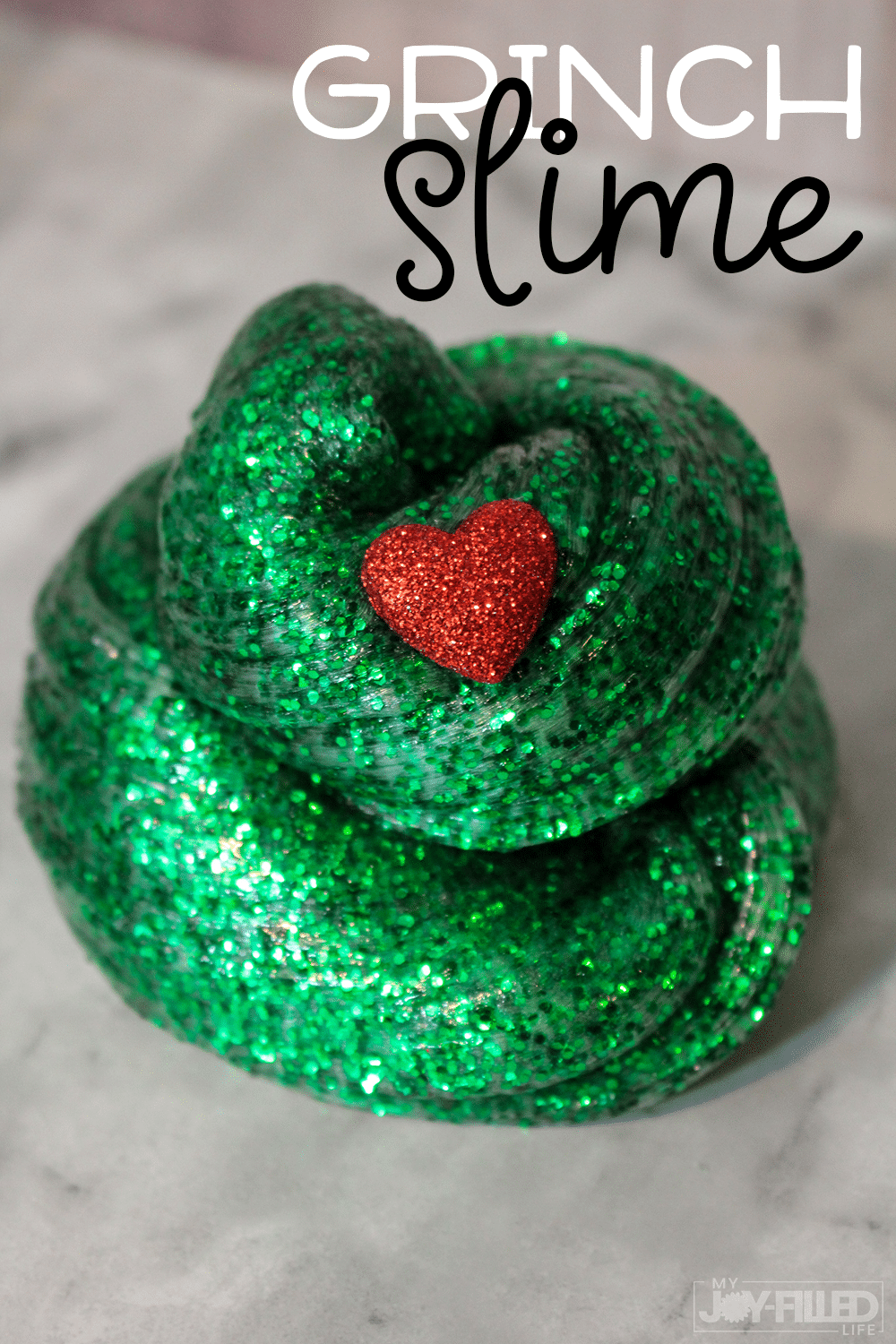 One of our favorite Christmas traditions this time of year is to sit down and read (and watch) How the Grinch Stole Christmas – which sometimes turns into a full unit of fun activities, watching the movie, and even some fun Christmas recipes! This year we decided to add some Grinch slime to our festivities because slime recipes are a much loved activity around here lately.
This will make a fun gift for your kids to make for their friends too! Kids will have a BLAST with this Grinch slime. It's the perfect slime recipe and super easy to make! Scroll down below to get started making your very own.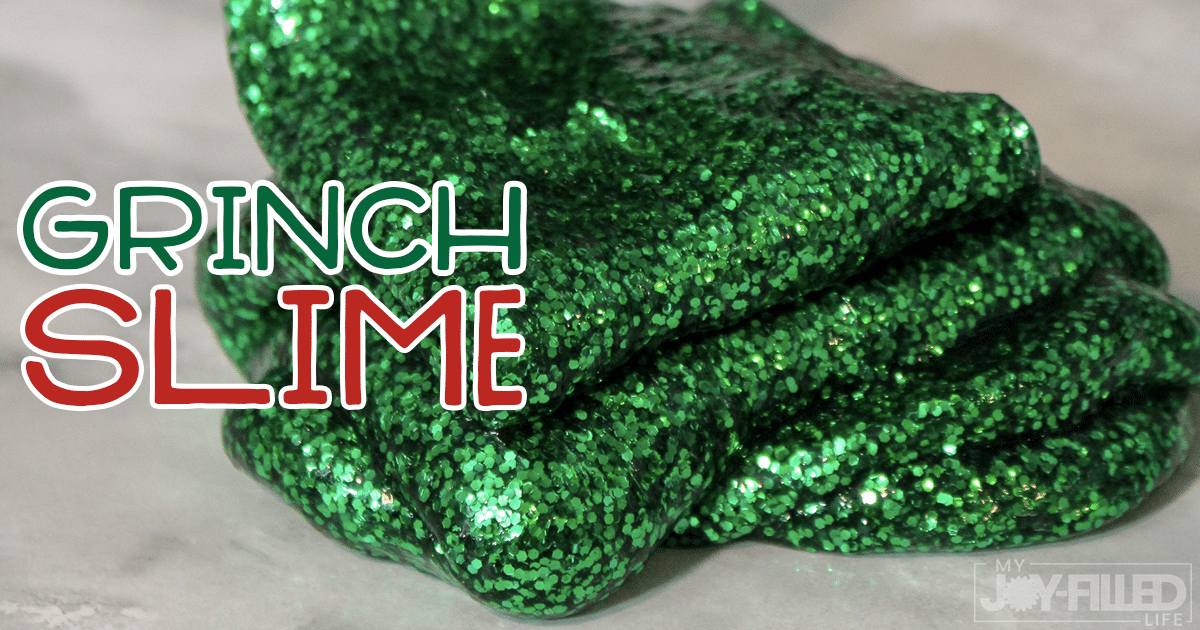 Supplies for Grinch slime:
Airtight container
1/2 cup water
1/2 teaspoon baking soda
1 tablespoon contact solution
Green food coloring
Small bowl
Directions to make Grinch slime:
Before you get started, be sure to round up all your supplies. This slime activity should be quick and easy as long as the supplies are easily accessible. Once you have all your supplies gathered up, pour the glue into a bowl and add in the water.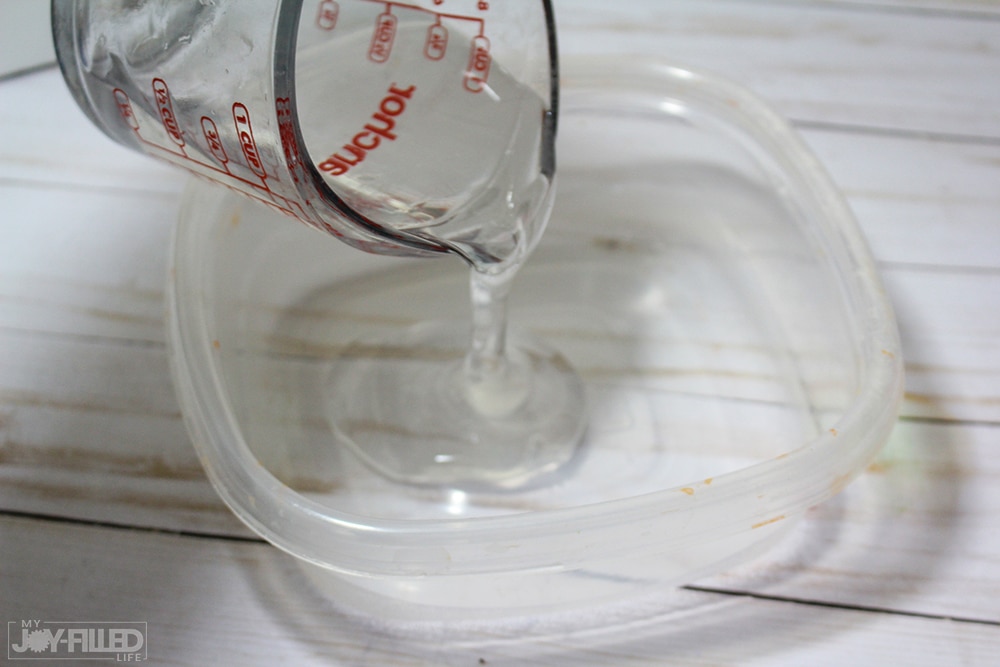 Next, add a drop of food coloring and stir well. Add the baking soda and stir again. Then, add lots of glitter and give it a good stir! Don't be shy with the glitter – be very generous with the amount you stir in!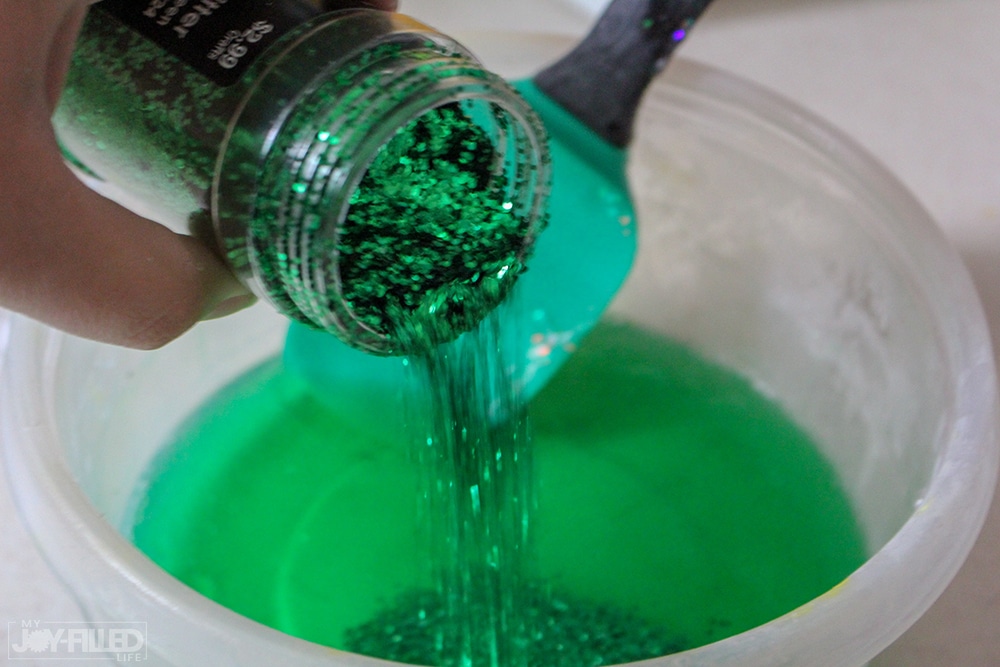 Once you've done that, add the contact solution and watch the slime start to form. It will be very sticky at first so be sure to mix it really well until it forms together.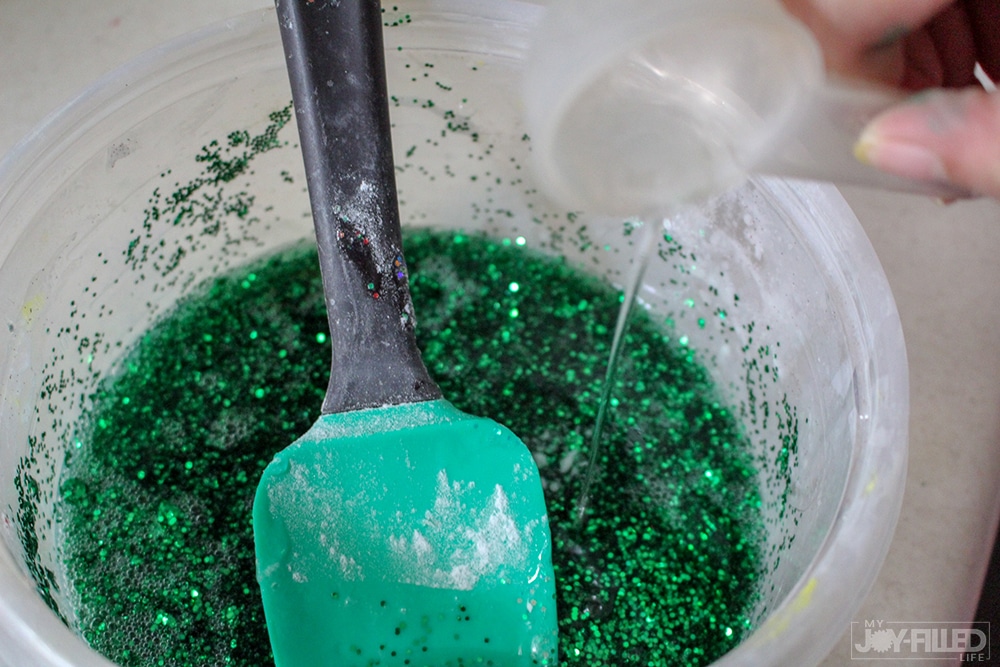 Knead the slime with your hands until it is no longer sticky and then finish it off with the heart charm.
You can store the Grinch slime in an airtight container after done playing! But for now – get to playing with your grinch slime!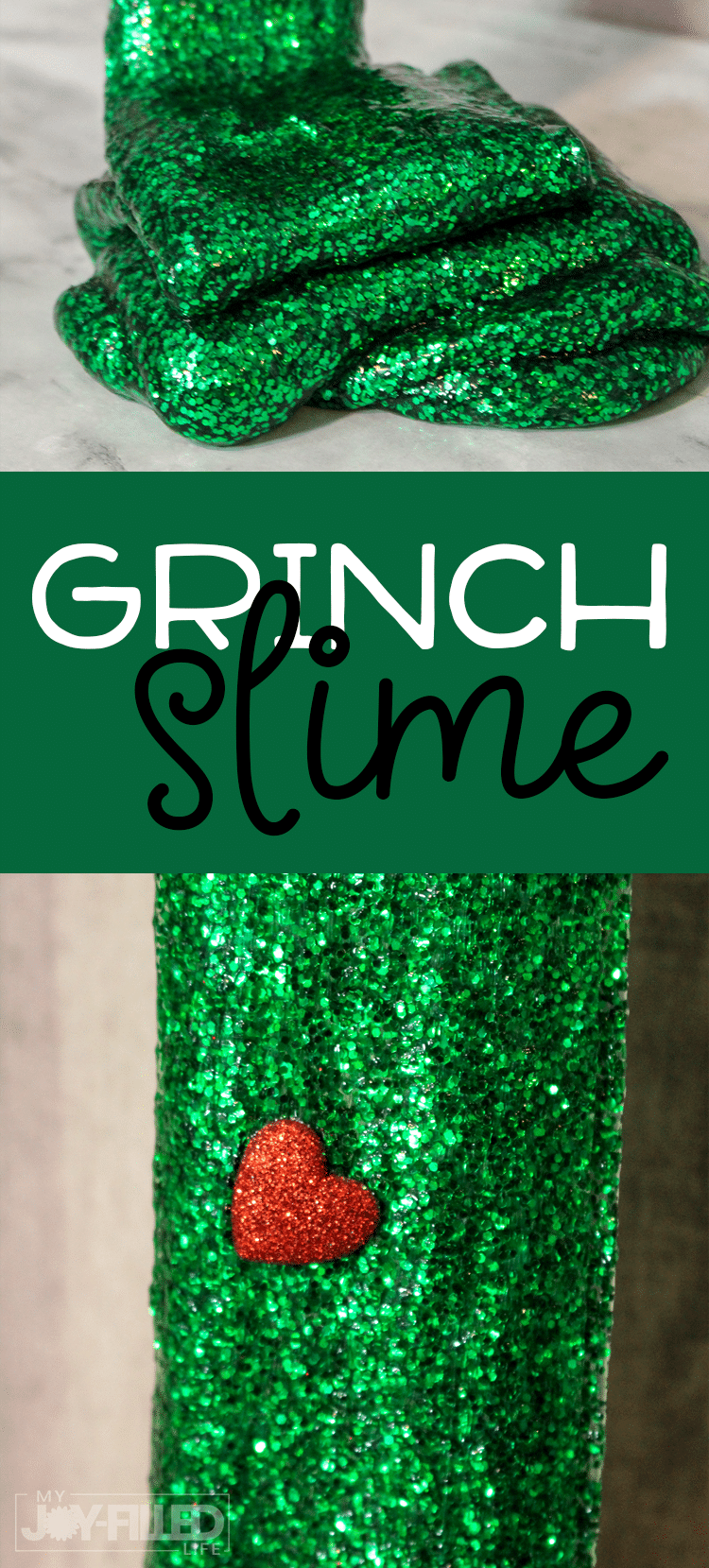 You may also like: