It doesn't happen often. A moment to breathe. Some of you may not remember the last time you did.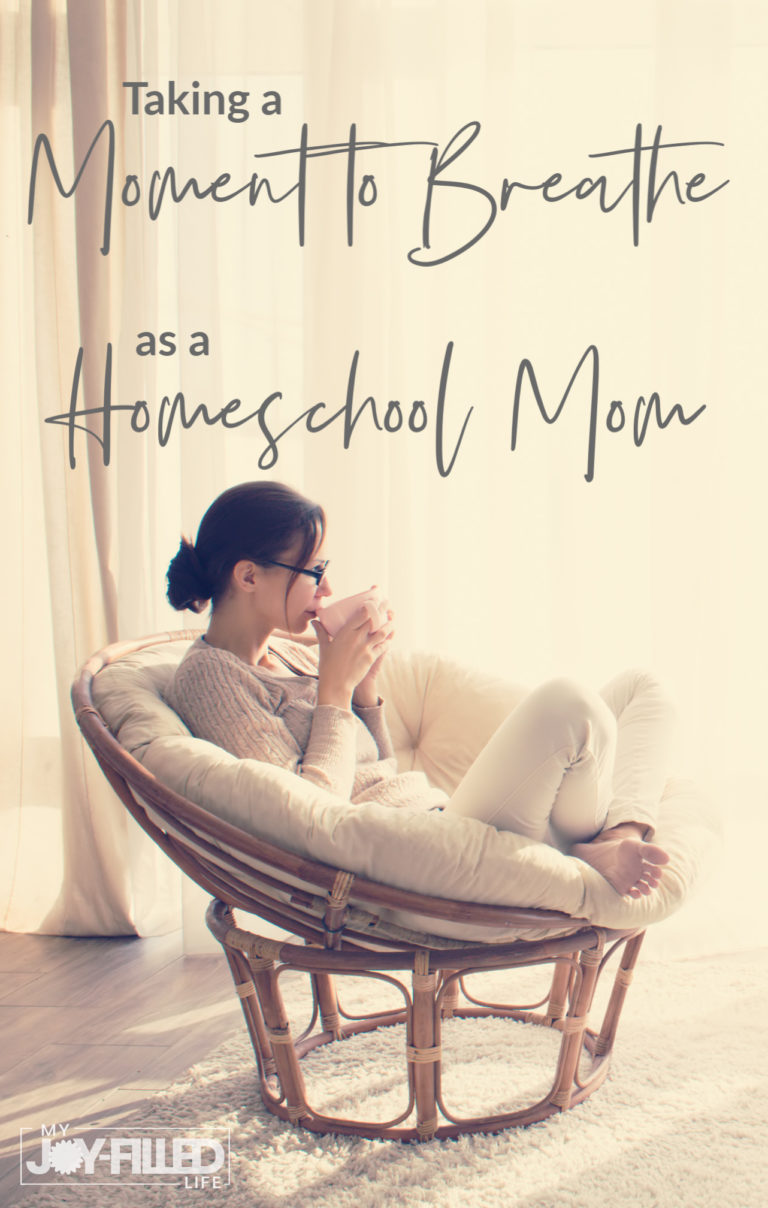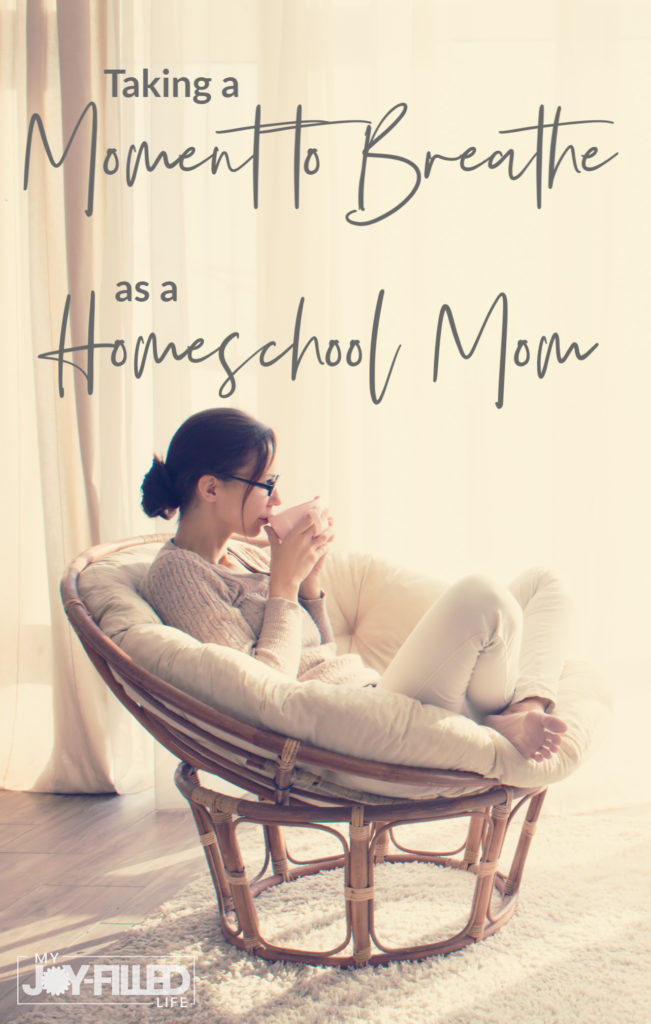 All of the plates you're balancing, the to-do lists to be finished and the lessons waiting to be planned.
A moment to breathe? It just isn't happening. Today. Likely not tomorrow either. So…when?
Ask yourself. What would you do if you had one? A moment to breathe. Just to be.
In my dreams, I stop and simply sit. Close my eyes. Mind blank. Deep breath in. And back out again.
Meanwhile back in reality…
A moment to breathe? What is that like? I'm a homeschool mom. I don't have time to sit and do nothing. Yes…breathing is in fact doing nothing.
Laundry to fold. Dishes to wash. Lessons to teach. Grading to complete. Field trips to plan. Bills to pay. Kids to bathe. Bedtime stories to tell.
A homeschool mom have a moment to breathe? It's just not happening.
Why is that?
There are times in my days as a homeschool mom where I do stop and breathe. But, it isn't the same as having a moment to breathe.
How is that possible?
When I stop and breathe I'm busy planning my next step. Getting ready for the next thing.
I can't remember the last time that I actually had a moment to breathe. I know that I'm not alone and I want you to know that you aren't either.
We homeschool moms have to stick together. This journey we are on, it isn't easy. In fact, it is quite possibly the hardest thing we will have ever done.
Not only are we raising our children, but we are also educating them. Such a huge responsibility, but oh the wonderful blessings that come with and from it!
Finding a moment to breathe isn't easy but…it is necessary.
We need to have at least one moment in our overflowing, over-planned days.
Will you join me? Can you be intentional and find just one moment in your day today… just for you?
Just enough time to take one deep breath in and out. No planning dinner. No thinking about tomorrow's homeschool lessons. Just breathe.
Oxygen brings life. When you need a bit of life in the midst of your crazy. Find it.
A moment to breathe.
Let go of all the things that need your attention. Release any tension and frustration. Just for that moment.
You are your home's balance. How you handle your day, the things that come your way and all of your tasks set the tone for your home.
Not only do you personally need a moment to breathe, but your family needs you to take that moment to breathe. Even if they don't know it.
Taking a moment to breathe is not selfish. It is not a choice of putting yourself first over God, your husband, family or home.
In that moment you're choosing to refresh yourself so that you can be the very best woman that God has called you to be.
Will you take a moment to breathe?
It may hold the very ounce of strength you need to finish your day well.
Breathe. For your family. Your home. For you.
---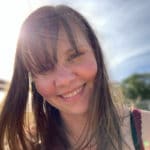 Howdy! I'm Misty Leask, an imperfect country girl from Texas, learning alongside my blessings while loving my husband and living life in the North Woods of Maine. I started my site, Year Round Homeschooling, because I wanted to come alongside fellow homeschool moms and help them find the freedom and resources they needed homeschool their children year round. I'm the creator of the The Essential Year Round Homeschooling Planner, Phonics with Penmanship, Phonics with Penmanship:Phonetic Combinations and Beautiful Worship: A Christian Faith and Scripture Study Guide. It is my hope and prayer that my site and the resources I provide are a blessing to you and yours.
You might also like: