If you're a fan of slime recipes for kids, you're going to LOVE this snowball slime!! It is the perfect slime recipe to make during the winter months. This is sure to keep kids occupied while being stuck inside due to cold weather!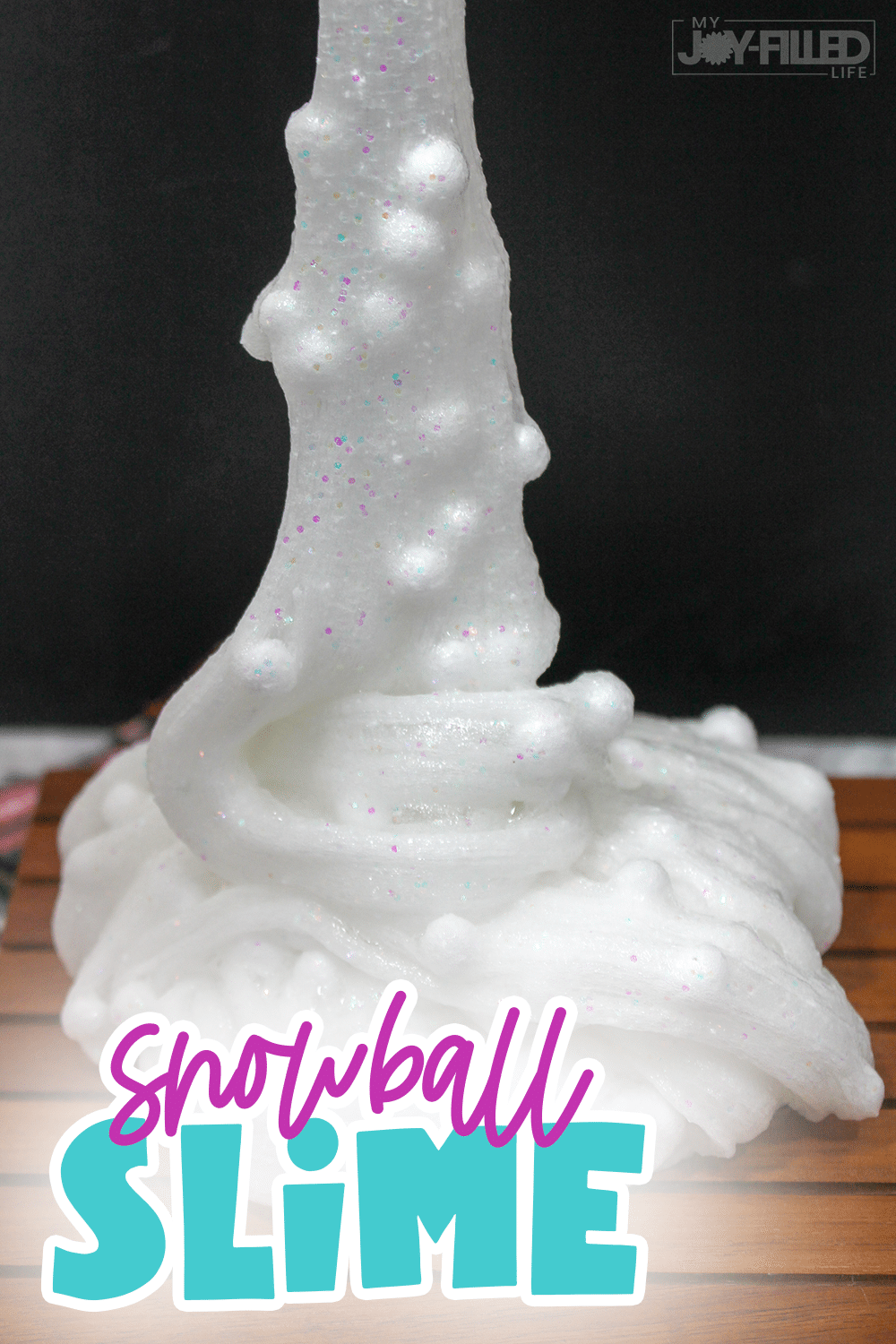 I think the hardest thing about the winter months is that kids are stuck inside so much. They start getting antsy and going crazy, and that can drive us a little crazy sometimes, too! Slime to the rescue – especially with this snow slime.
This slime recipe has little "snowballs" and it's so fun to stretch and play with. Kids of all ages will have a BLAST playing with this snow slime recipe!
Snowball slime ingredients
In order to make this fun snow slime recipe, you'll need the following supplies:
How to make snowball slime
Before you get started making your slime, lay out all your supplies in front of you. This makes the process of making your snowball slime much easier! Once you've done that, pour the clear glue into a bowl. Next, add the water and baking soda; stir well.
Add the iridescent glitter – don't be afraid to add a lot of it!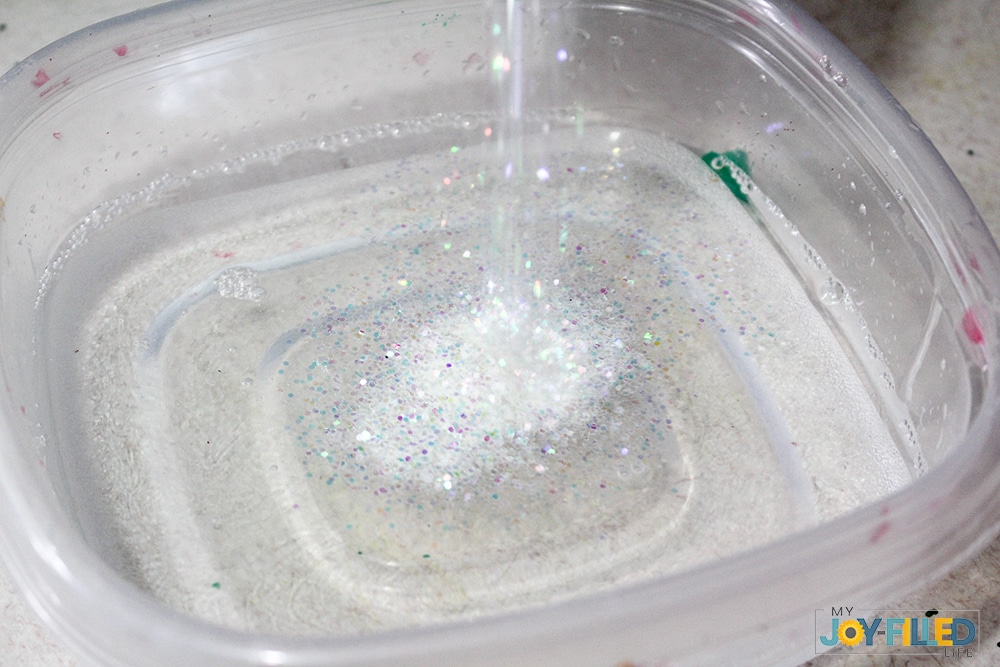 Then, pour in some small foam beads!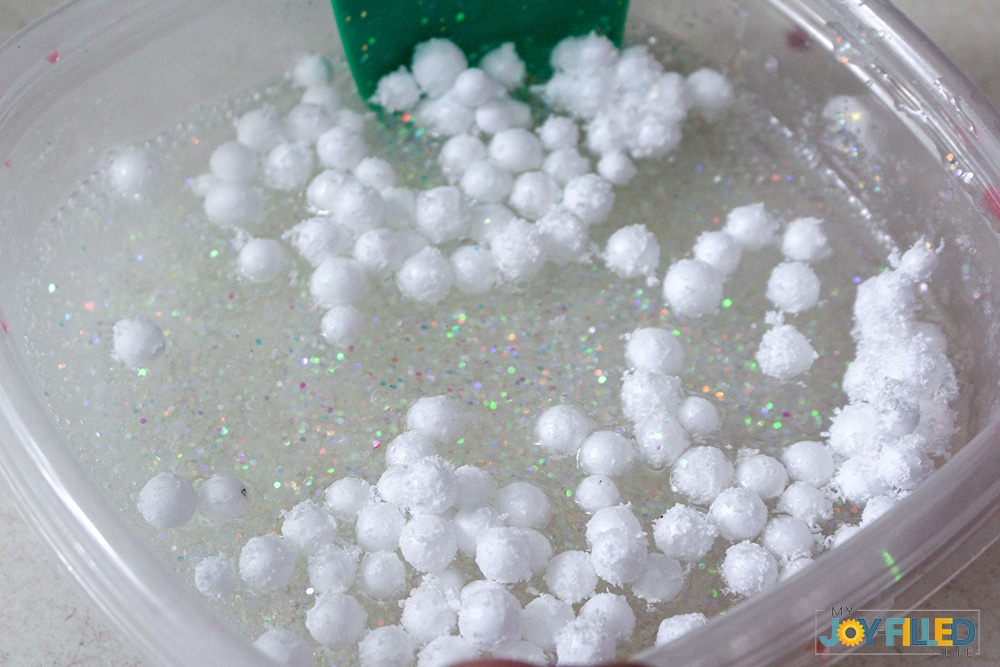 Add the contact solution and watch as it begins to form. It will be very sticky but don't worry – just mix the solution until it begins to form together.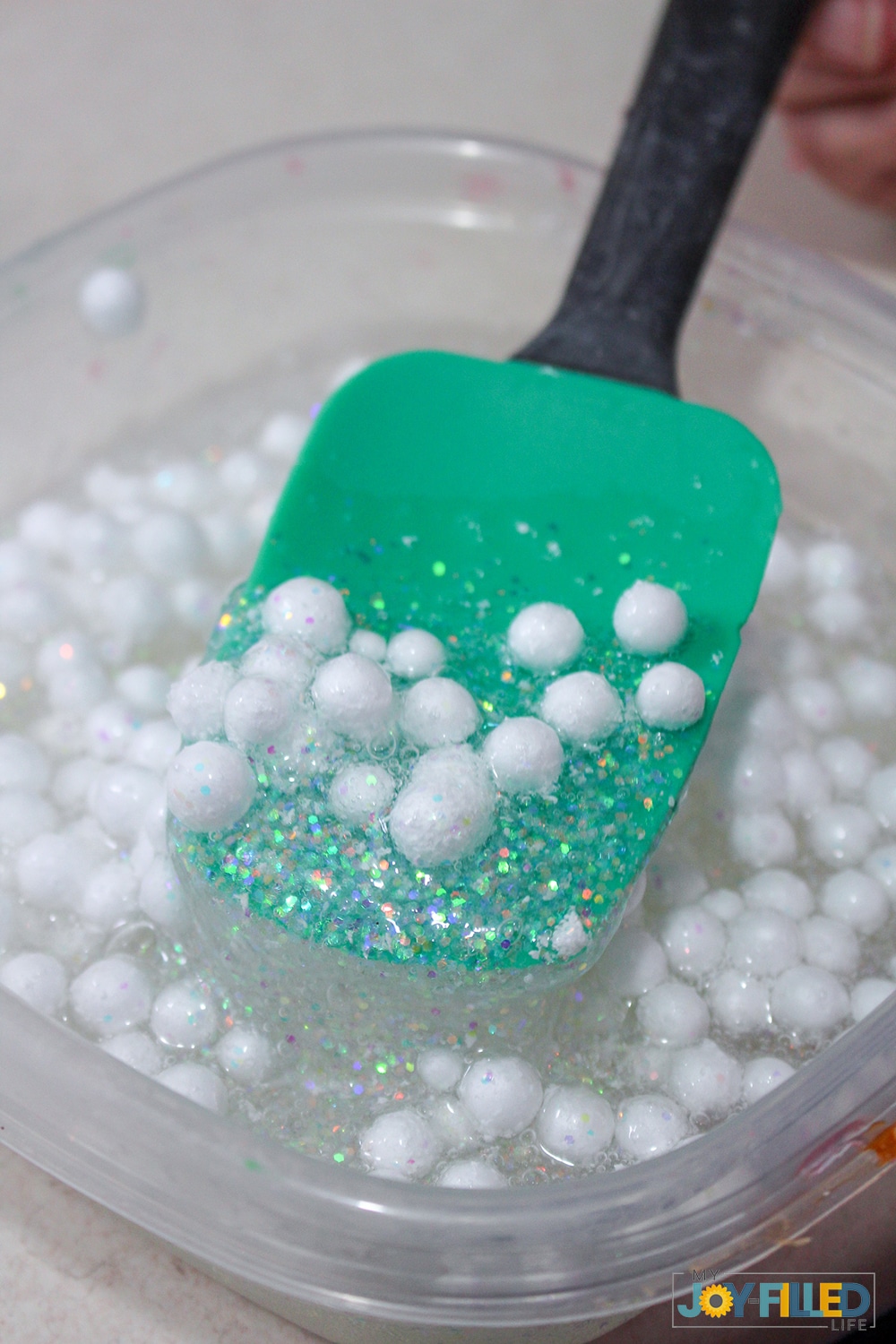 Knead the slime until it is no longer sticky and becomes a slime texture.
Now it's time to have fun and play! Store in an airtight container when not in use.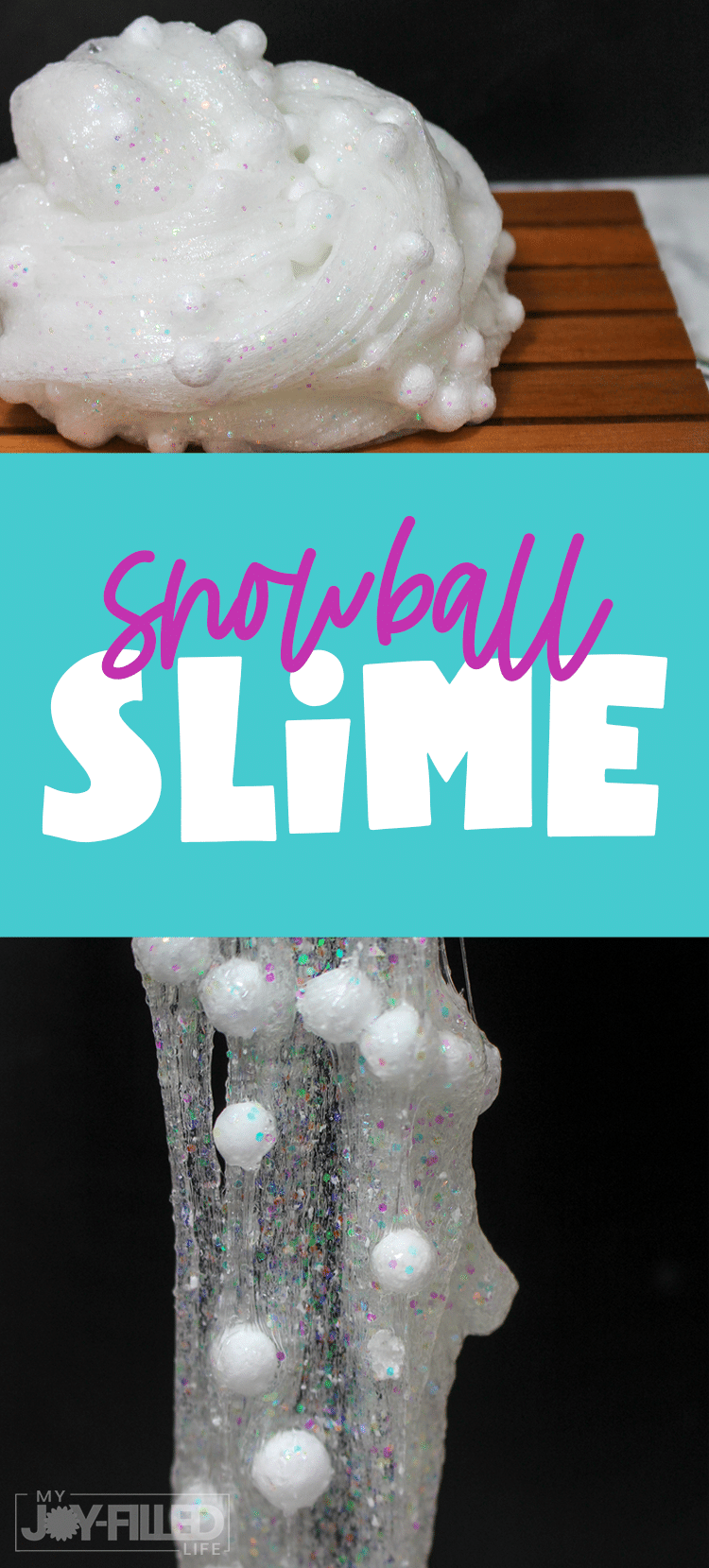 You may also like: