This candy cane slime is such a fun slime recipe for Christmas – it even smells like peppermint! Kids will have so much fun getting into the Christmas spirit with this slime. It's such an easy recipe, too! Just follow the directions below to make your own candy cane slime.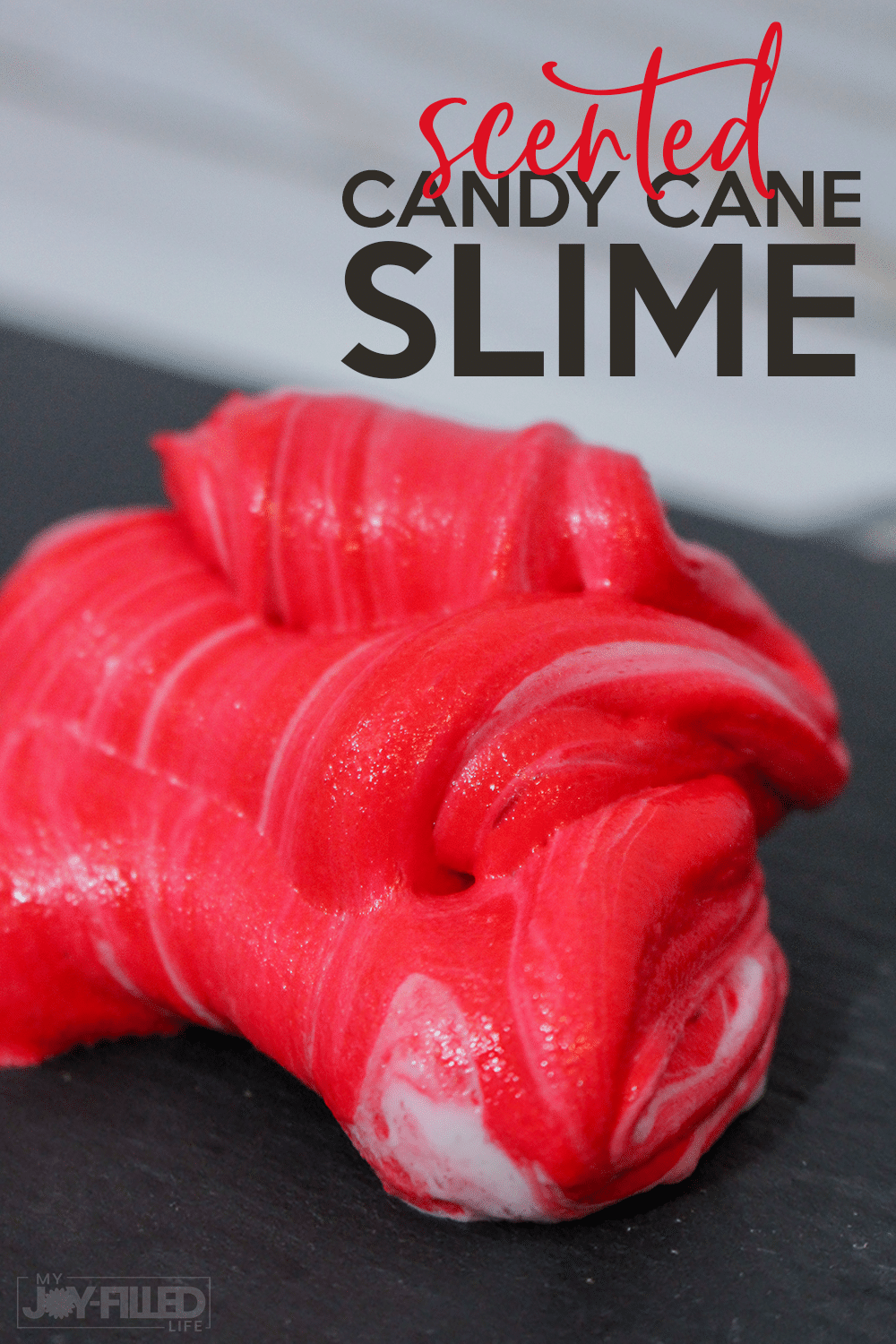 One of my kids' favorite things about the holiday season is all the candy canes! While they would love to eat an endless supply… I try to integrate them into fun activities such as this slime recipe to navigate them away from too much candy – ha! I made this candy cane slime recipe for them and they LOVED it – I'll likely be making this several times this Christmas season – and my girls will probably make some for their little friends as Christmas gifts.
Scroll down below for step-by-step directions to make your own candy cane slime!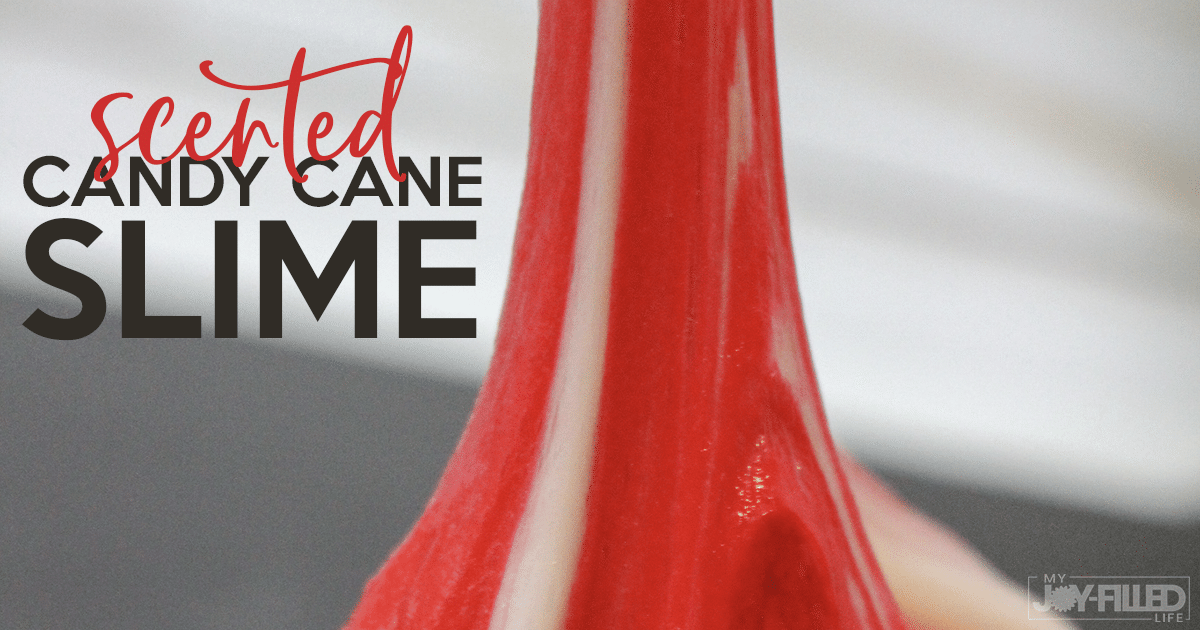 Supplies for candy cane slime:
Airtight container
1 cup white glue
1 cup clear glue
2 cups shaving cream, divided
2 cups foaming hand wash, divided
2 teaspoons cornstarch, divided
2 teaspoons body lotion, divided
1 1/4 teaspoon baking soda, divided
2 tablespoons contact solution, divided
Red acrylic paint
Peppermint extract or candy fragrance oil
Small bowl
Directions to make candy cane slime:
Before we get started, make sure you gather up all your supplies. This makes it so much easier when doing activities with impatient little ones.
To get started, add white glue and 1 cup of the shaving cream into a bowl. Shaving cream is hard to measure so you may want to add a little extra! Mix well.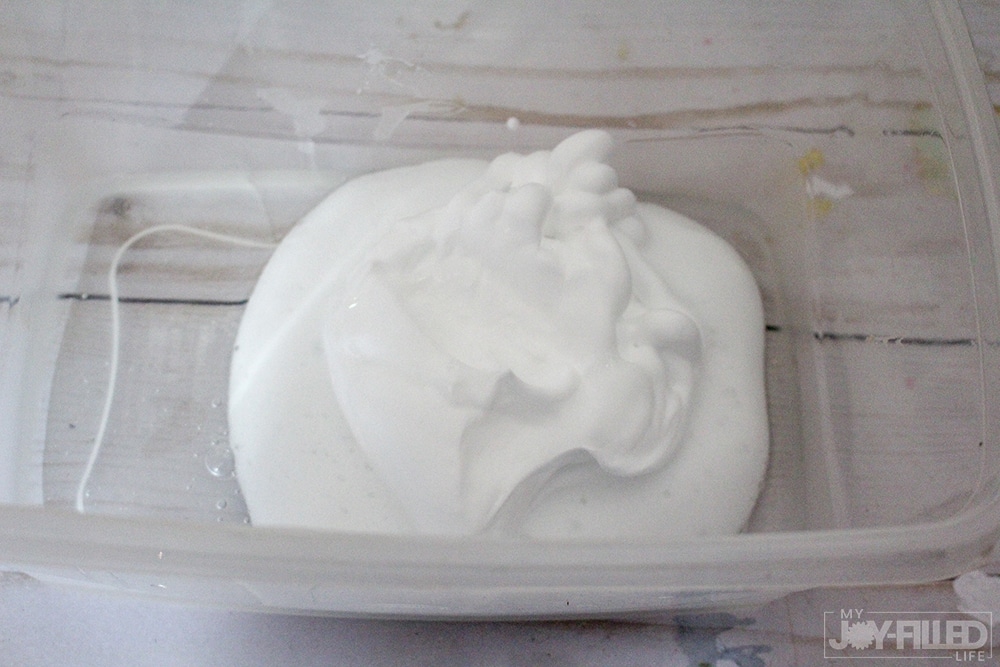 Next, add foaming hand wash and mix well – your slime will be pretty foamy at this point. Add in 1 teaspoon of cornstarch and 1 teaspoon of body lotion and stir.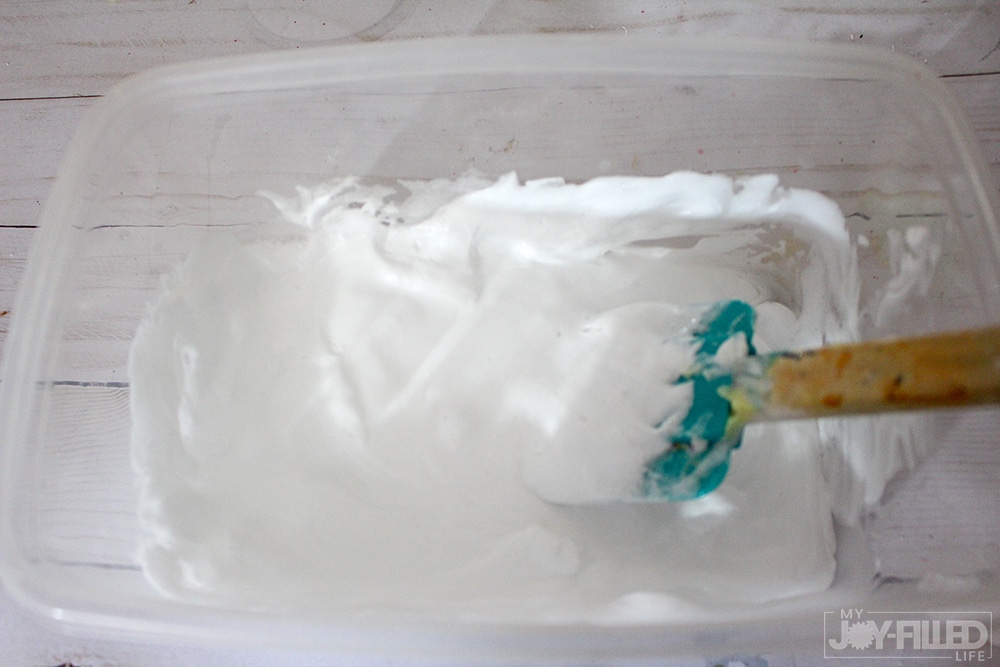 Add a few drops of peppermint extract or candy cane fragrance oil and then stir.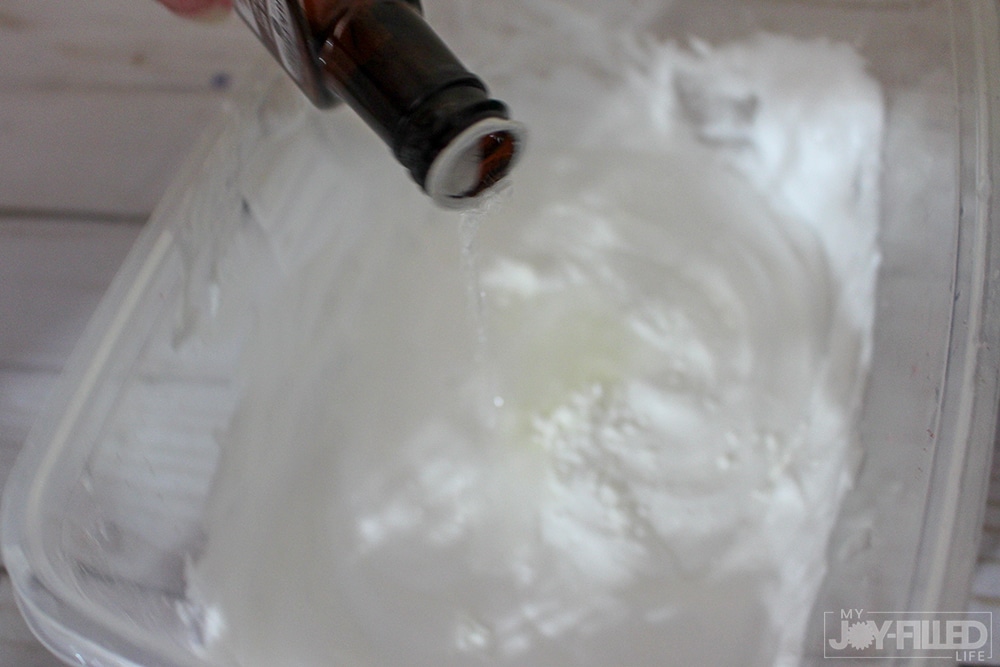 Next, add 3/4 – 1 teaspoon of baking soda and then add in the contact solution. With these, you'll want to start with a small amount and then add more when you knead the slime if needed. The baking soda helps thicken your slime up while the contact solution helps with how sticky your slime is, so you will know if you need to add more of these ingredients.
Knead the slime and then start repeating the process, using clear glue and adding red paint after you add the foaming hand wash this time. Paint is the best way to get a nice red color for your candy cane slime.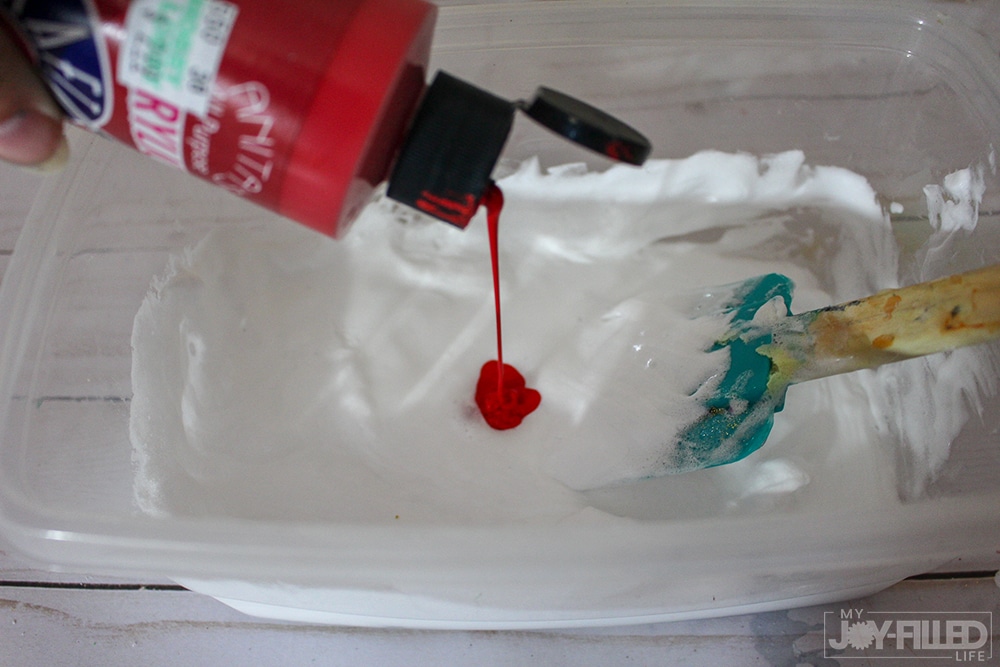 You're finished! Now the slime is ready for some fun sensory play! Just store in an airtight container when not in use.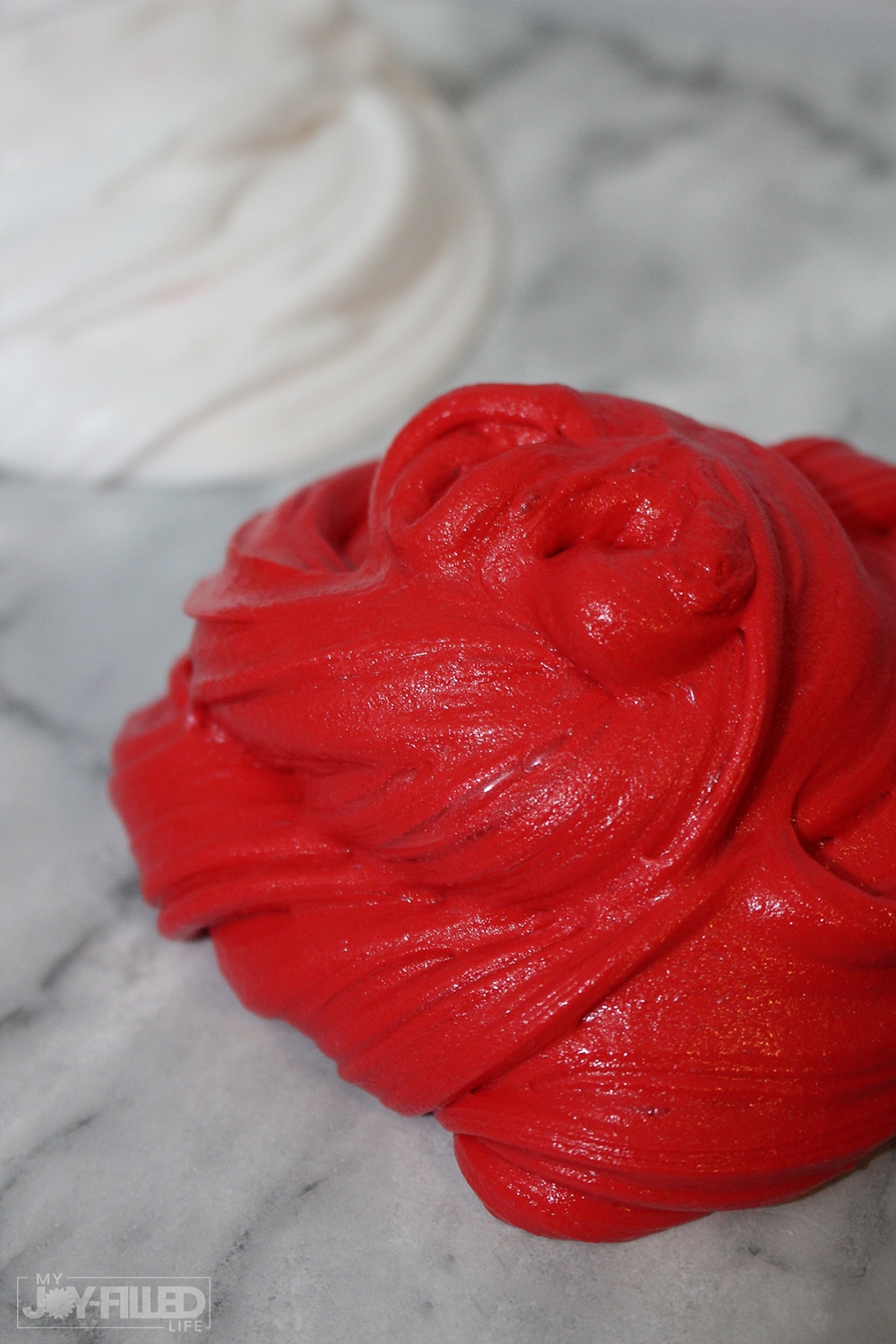 During play, take the two colors and swirl them together for a fun candy cane affect!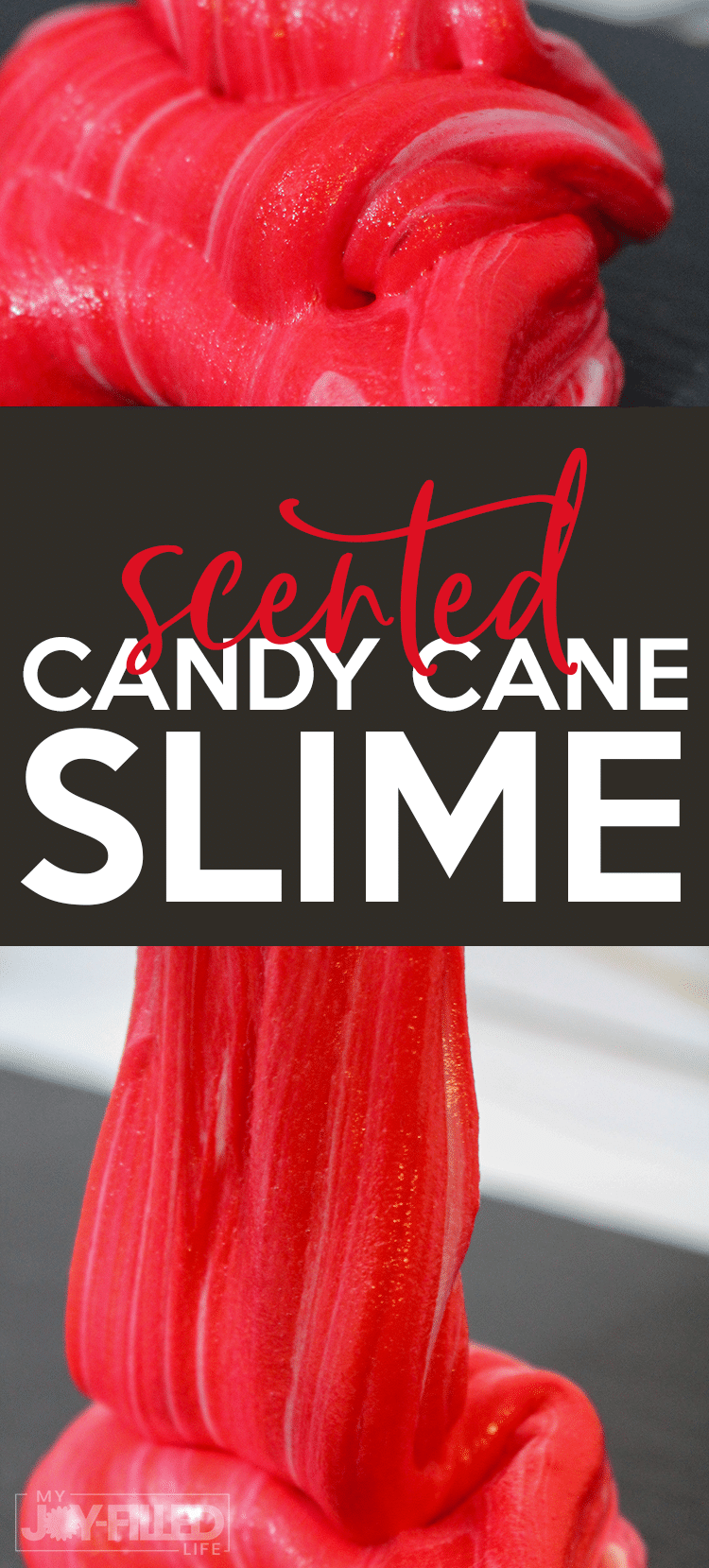 You may also like:
Homemade Spice Ornaments
Grinch Slime
Christmas Countdown Nativity Craft