My ten-year-old daughter loves to be up-to-date on what is going on in our family – she wants to know when it's someone's birthday, when our next vacation is, when Grandma and Grandpa are coming to visit, plus regular things like church, practices, and rehearsals.
Each month she tapes a new calendar to the back of her door and fills in everything we have on the calendar for that month. I love how diligent she is with it.
She started doing this a of couple years ago when I made her and her sister their own calendars. This year I decided to just make an undated version that can be edited year after year so I don't have to make a new one each year.
You are more than welcome to help yourself to this printable calendar for your kids, family, or homeschool. You can download it below.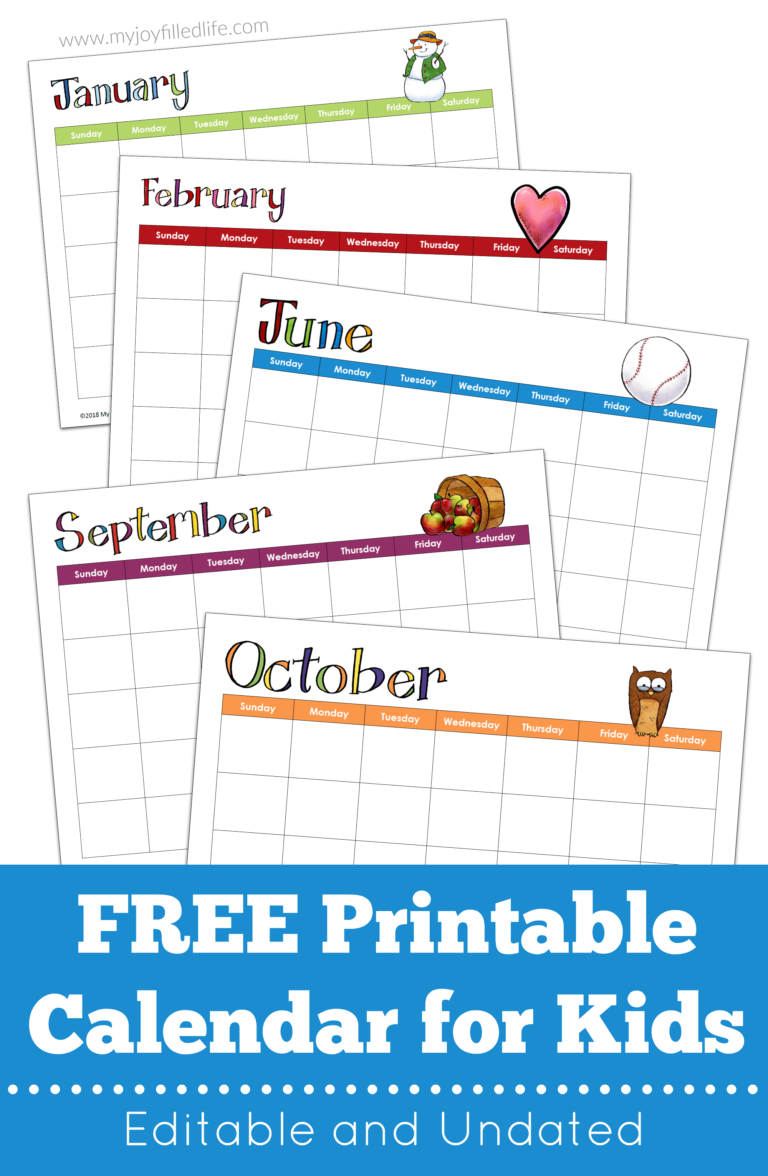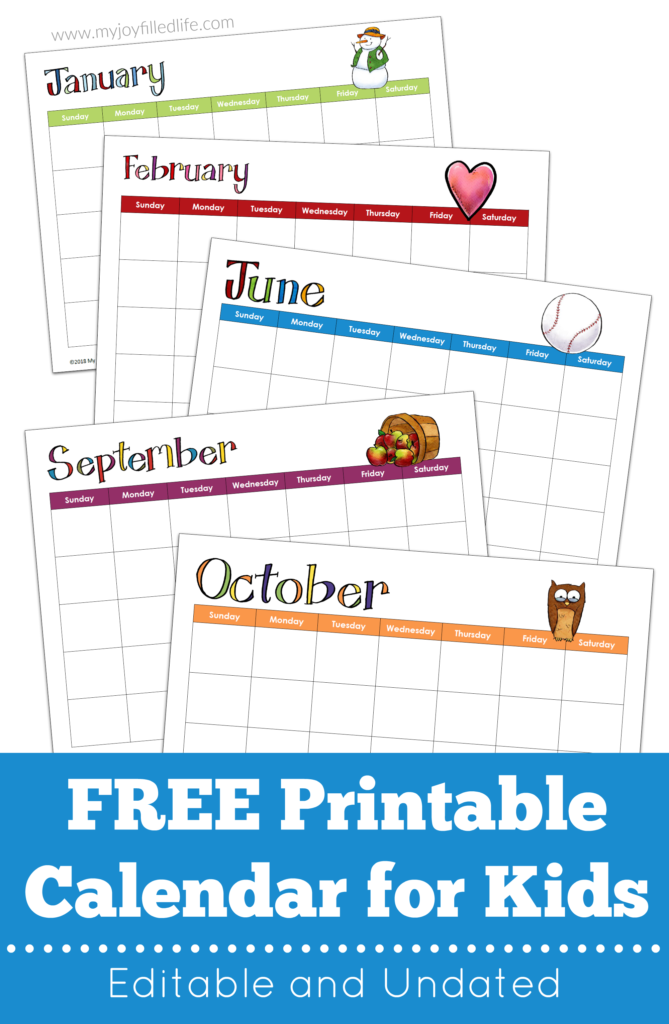 Included in this printable calendar is each month of the year, available in color and black & white, as I know not everyone has a color printer or wants to spend the extra money to get it printed in color. Plus, it gives the kids a little something to color and make it their own.
Use the calendar as you see fit for your family. I print each month out on cardstock to make it a little sturdier for my kids. Some years I have then used my comb binder to put it together, or I just put it in the front of their school binder.
With this undated version, you can either print the calendar and then have your child write in the dates (either all at once or day by day if they are learning about the calendar) or you can edit the file and fill in all the dates and then print it out. The blue sections that you will see on the file are the spaces that you can edit – there is a small blue square in each larger square for the date and then there is a rectangle at the top where you can type in the year if you'd like. These blue sections WILL NOT show up when you print.
I'm offering this calendar FREE to My Joy-Filled Life subscribers. To get yours, simply subscribe by clicking the download button below and going through the checkout process (don't worry, it's FREE).
As a subscriber to My Joy-Filled Life you will get weekly(ish) updates and occasional information about great freebies, giveaways, and offers.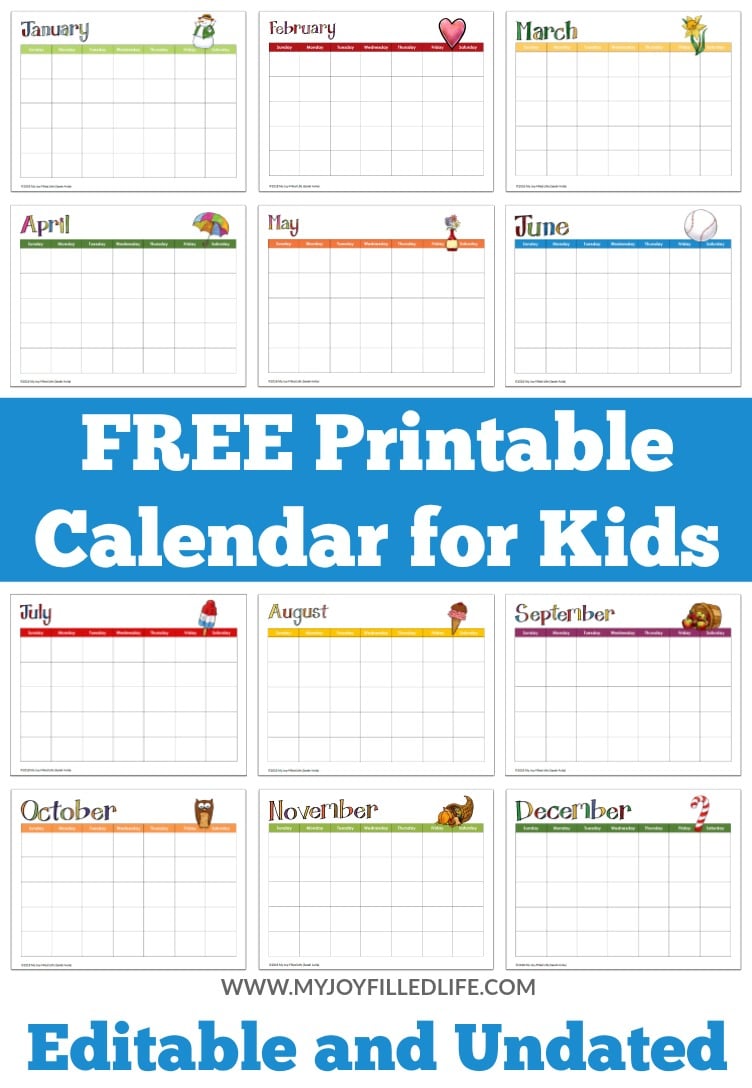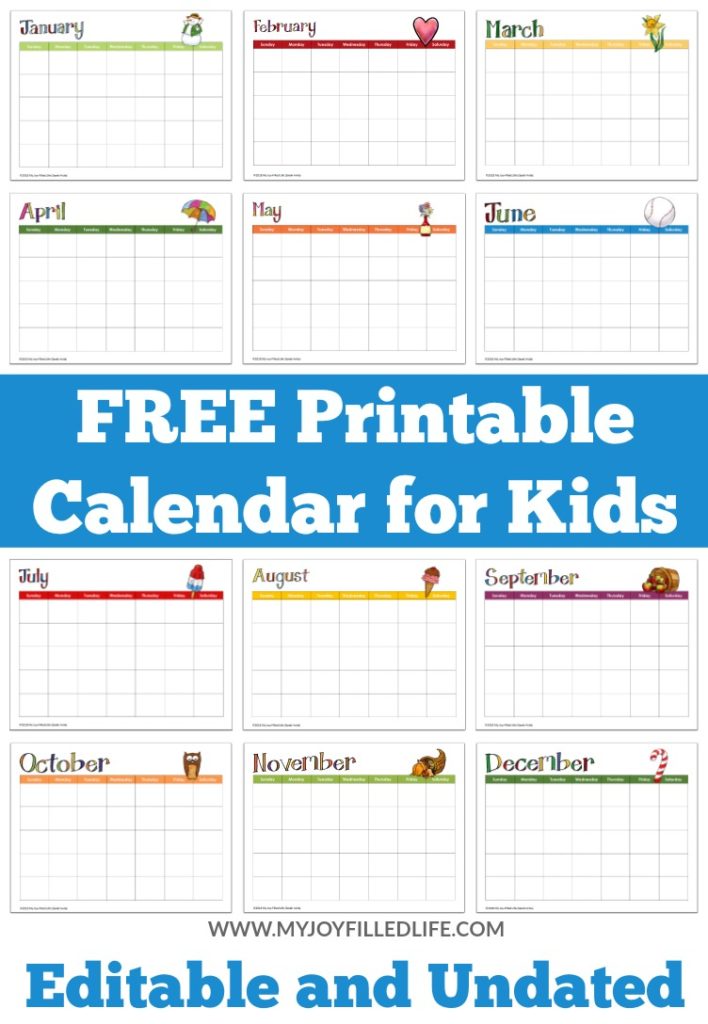 You might also like: