Some of my little guys are working on simple addition, and they also enjoy coloring. So I created some color by number addition worksheets for them. These are patriotic themed and are perfect for summer time – plus they are a great activity that they can do independently, while still reinforcing the math skills they are working on.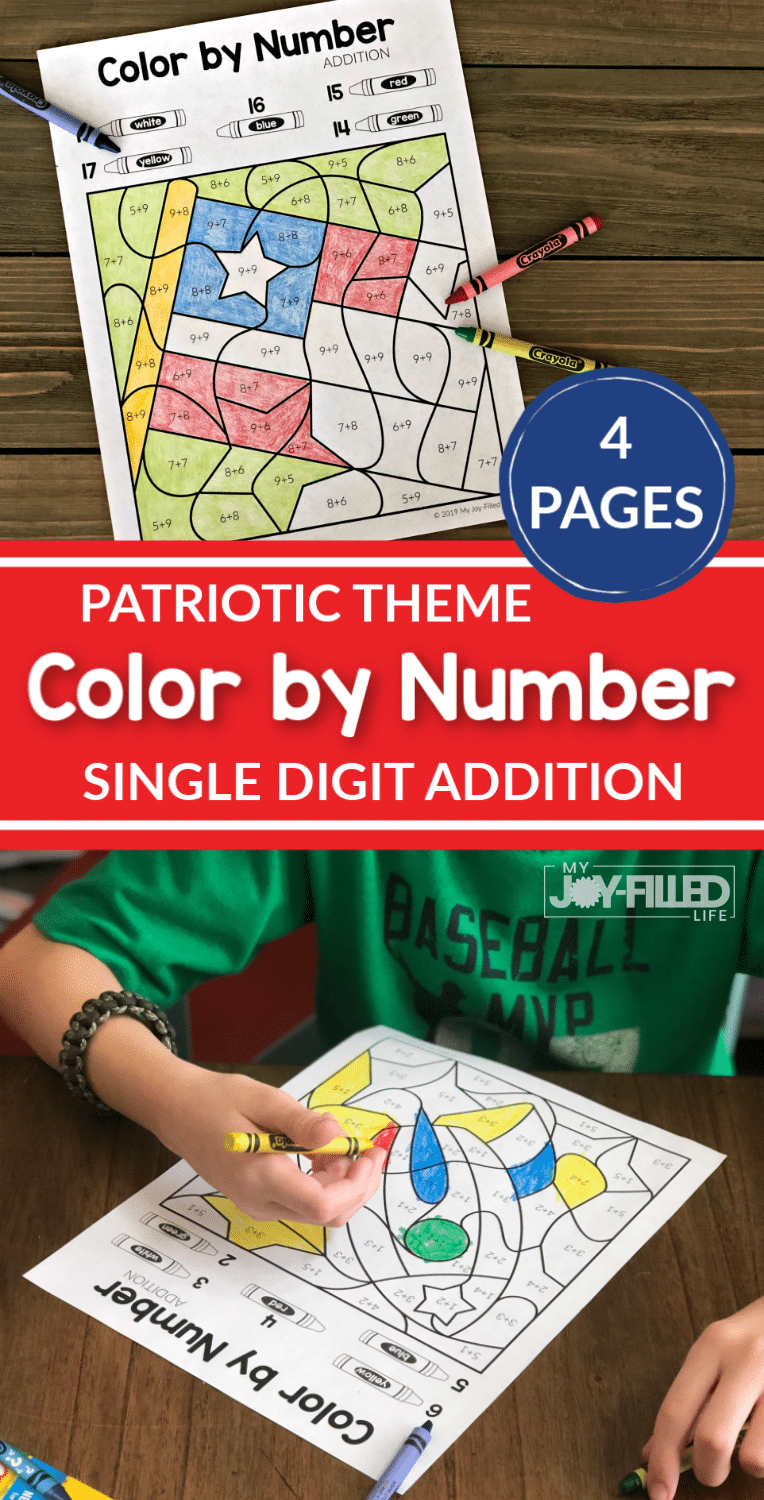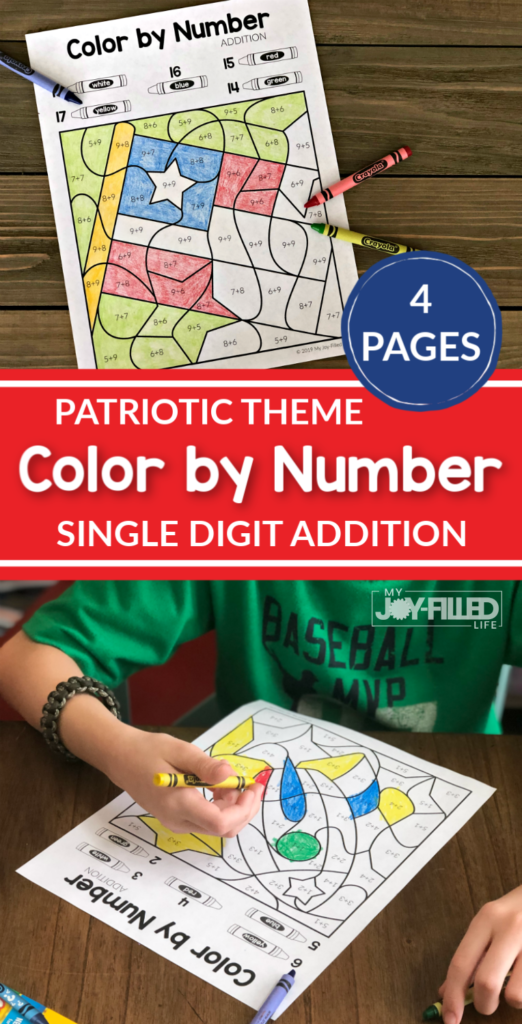 When I'm schooling another child or need something to occupy them while I'm making dinner or getting some housework done, this helps to keep them busy for at least 15 minutes, but usually longer.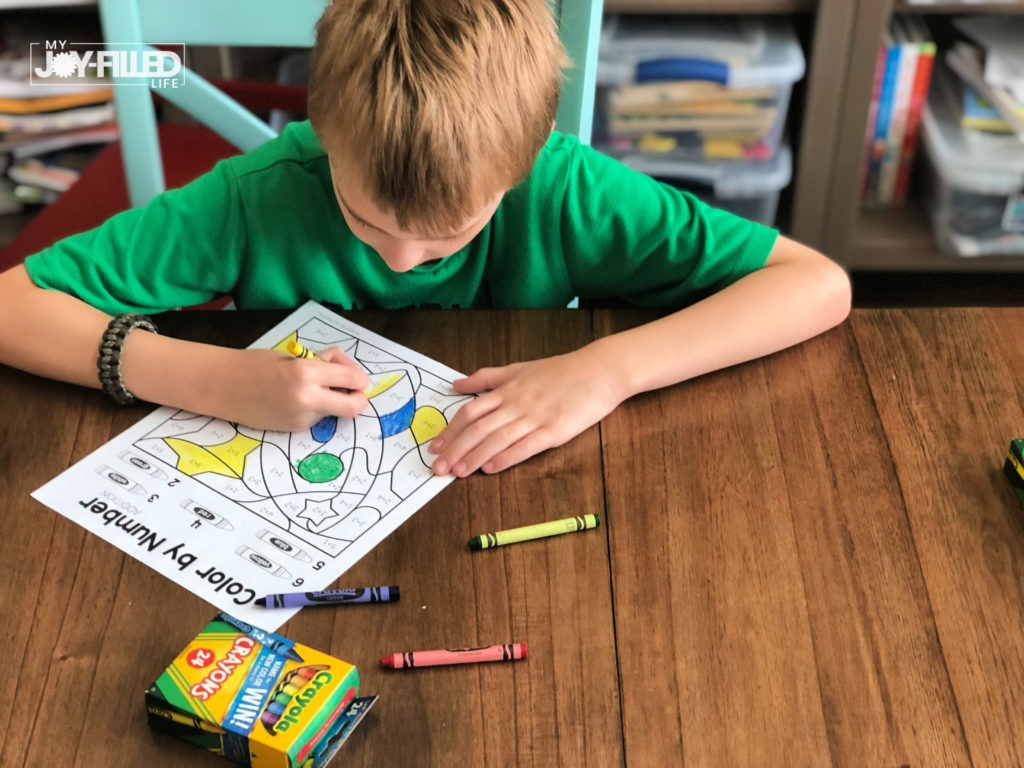 You can grab these four pages for by clicking the DOWNLOAD NOW button below. They focus on simple, one-digit addition with sums up to 18.
To get yours, simply subscribe by clicking the download button below and going through the checkout process (don't worry, it's FREE).
As a subscriber to My Joy-Filled Life you will get weekly(ish) updates and occasional information about great freebies, giveaways, and offers.

If you are looking for more, possibly independent, activities for your kids, you might like: