Celebrating a year gone by and welcoming a year to come can be a blast, but staying up to watch the ball drop can leave you tired and dragging as you start the New Year. For families with young children staying up past bedtime can have really negative outcomes. This year do yourself and your family a favor and start one of these nine new years traditions that you don't have to stay up late for.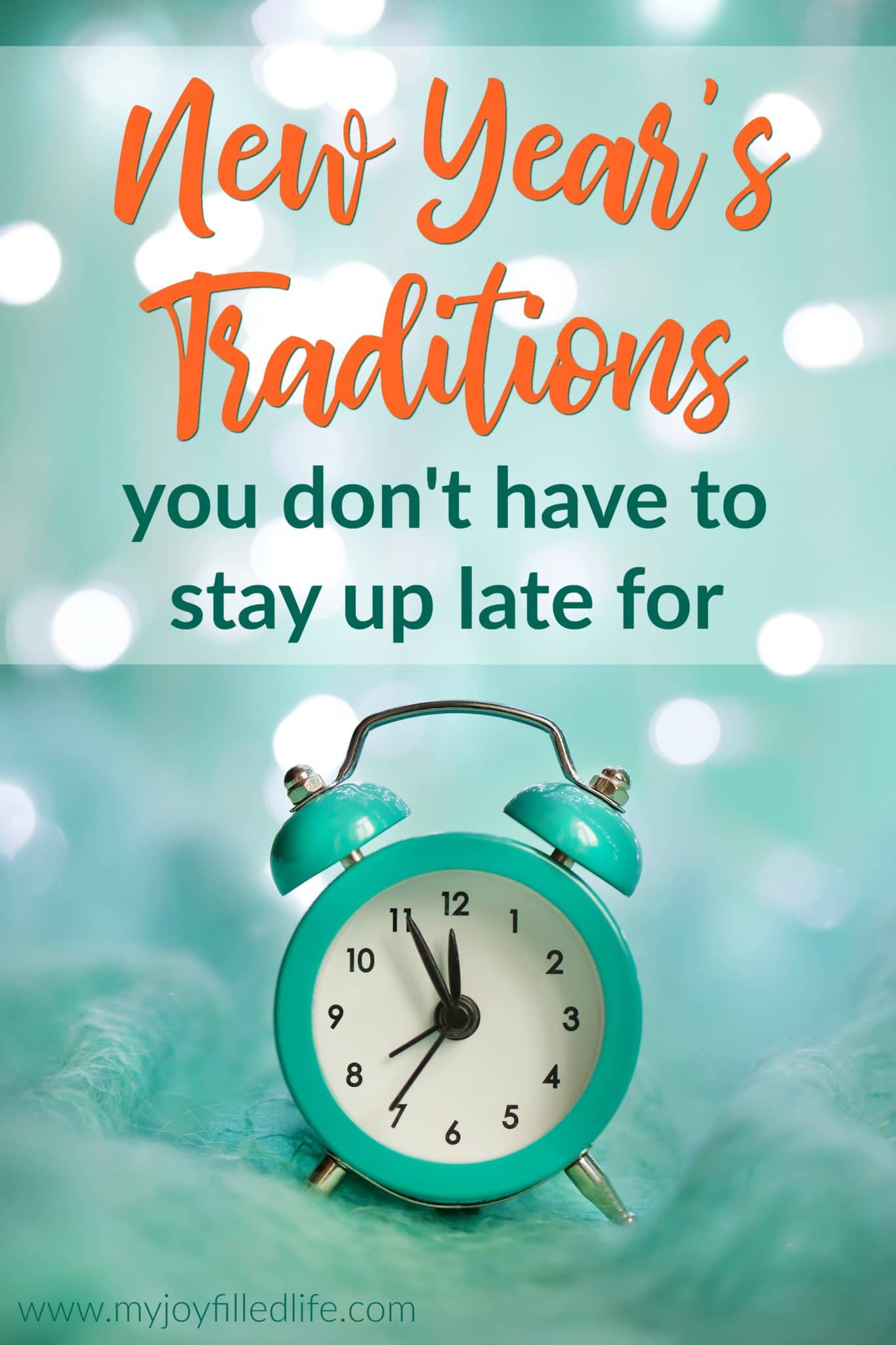 Family Fun Day
Kick off the New Year with a day solely dedicated to your family. After all the larger family get togethers, family reunions, community events, school programs, and other obligations of the past holidays it will be good for you and your immediate family to spend some quality time together. If the weather is nice bundle up and do something outside. If it's yucky outside consider doing something indoors like visiting an aquarium, museum, or going to a movie. Let the kids help decide what to do; this is a day all about fun.
Fancy Dinner
Have your whole family dress up as if they were attending a gala event and serve a fancy dinner at home. If you're not up for making each course from scratch you can buy pre-made dishes that require minimal prep. For example, a salad is easy, a gourmet soup from the deli, frozen dinner rolls, frozen lasagna, and a cheesecake from a local bakery. Serve sparkling juice in champagne glasses for a family friendly treat. Play gentle music in the background and light candles on the table. This is a great way to honor the New Year and it lets you and your kids practice using good manners. It's also a good excuse to use your nice china.
Collards and Peas
A Southern tradition for New Years day is to serve collard greens and black-eyed peas to bring prosperity in the New Year. The collards represent cash money and the peas represent coins. The more you eat the richer you will be in the coming year. These vegetables are usually served with a meat dish too such as spiral cut ham or cube steaks. This is also a good way to start your post-holiday diet off right by getting in plenty of leafy greens and fiber.
New Year Capsule
Putting together a time capsule for kids to open in the future is such a fun family activity. In a sturdy box collect memorabilia from each family member. Items can be any size but avoid putting in perishable items or precious things like jewelry or family heirlooms. Also ask each family member to write (help the little ones) a letter to themselves about what they expect the coming year will hold. Then, bury the box, either in your back yard or in the back of a closet. In a year, on the next New Years Eve, open the box together and have fun looking through the items and reading the letters. Do a comparison between the expectations of the letters and the actual events of the year.
Family Storytelling
Make a round of warm drinks and cuddle on the couch with your tribe as you reminisce about the past year. Everyone can take turns telling their favorite stories of the year gone by, and sharing their favorite memories. This is a great way to reflect on time spent together as a family and to dream up adventures to have in the coming months. Once all the real life stories are told tell one good tall tale and then tuck everyone in for the night.
Family Goal Chart
You've got some options here but the general idea is still the same. Create a family goal chart for the upcoming year. Artistic families can do this in the form of a collage or mural on a blank canvas. Families that like organization, lists, or goal reaching can go for a more traditional chart with spaces to fill in dates of accomplishments, steps taken towards reaching goals, and other notes. This is also a great way for the whole family to encourage each other to cheer each other on.
Camping Trip
If weather permits welcome the New Year with a night in nature. Children will enjoy the deviations from the norm and adults might end up feeling refreshed and relaxed after so much fresh air and so few electronic devices. Don't forget the fun camping activities like s'mores, campfire stories, and pancakes for breakfast.
First Day Hike
Start the day of right by doing a First Day Hike. Many state and national parks host first day hikes. These nature excursions are a great way to get in some exercise, spend time together as a family, and start the year off on a good note. Don't forget to bring along some bottled water and a snack or two.
Volunteering
On New Years Eve or New Years Day consider volunteering at a local soup kitchen, homeless shelter, food bank, or animal shelter. By spending your holiday giving back to your community you are setting yourself up for a year in which you remember to be kind, compassionate, generous, and loving. Very young children might not be able to volunteer so make sure and check with the facility where you will volunteer before bringing anyone under 10.
What are some of your family's New Year's traditions?
You might also like: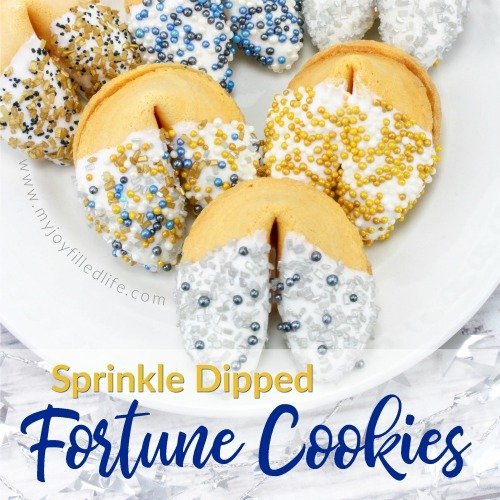 Sprinkle Dipped Fortune Cookies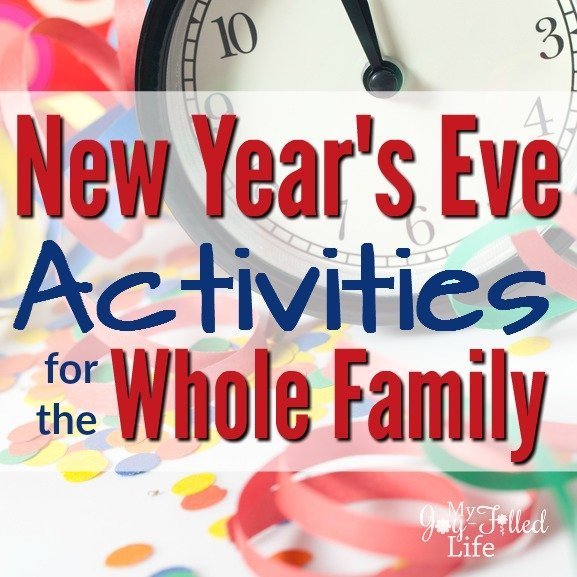 New Year's Eve Activities for the Whole Family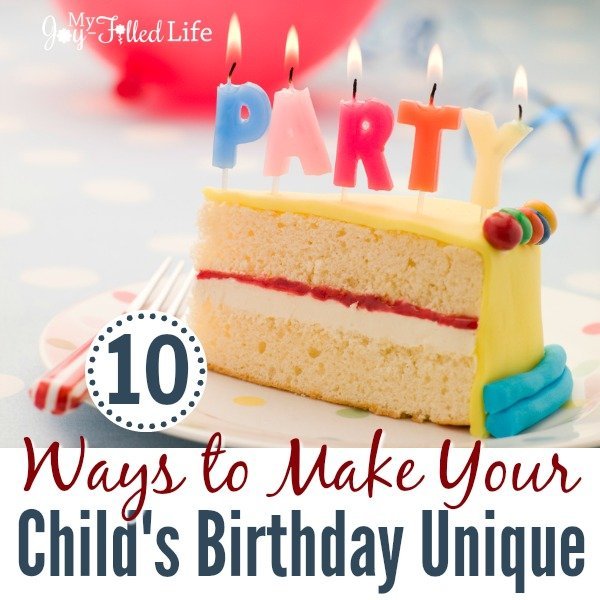 10 Ways to Make Your Child's Birthday Unique