If your child loves slime, this nativity inspired star slime is a great project to do during the holidays.
I love all things nativity! I love nativity scenes and decorations; nativity crafts and projects; and most importantly the nativity story.
And my kids love slime, and Jesus too, so why not combine the two? Christmas is such a business time and it's easy to get distracted from the true meaning of the season, so whenever possible, I try to make our crafts and activities Christ-centered. If I can incorporate Jesus into in some way, I do!
This slime recipe is gold and sparkly with star confetti mixed in, which can represent the star of Bethlehem that helped lead the wise men to Jesus or simply the starry night sky when Jesus was born where the angel appeared to the shepherds.
We also added in small nativity themed buttons to truly make it nativity slime. We got the buttons at Hobby Lobby; they have them year round in the button aisle. This slime makes for a great gift for kids – just put the slime in an airtight container and put the nativity buttons on top of the slime just before you put the lid on (we get our slime containers from Michael's; they are $1).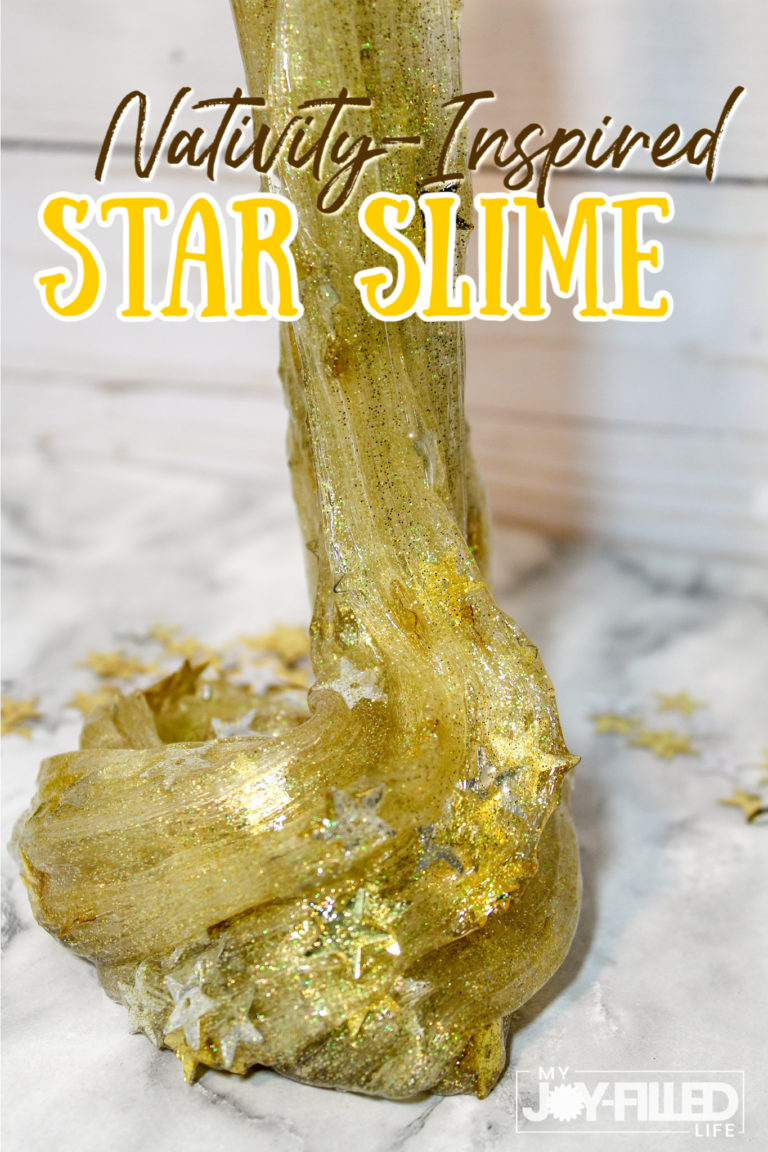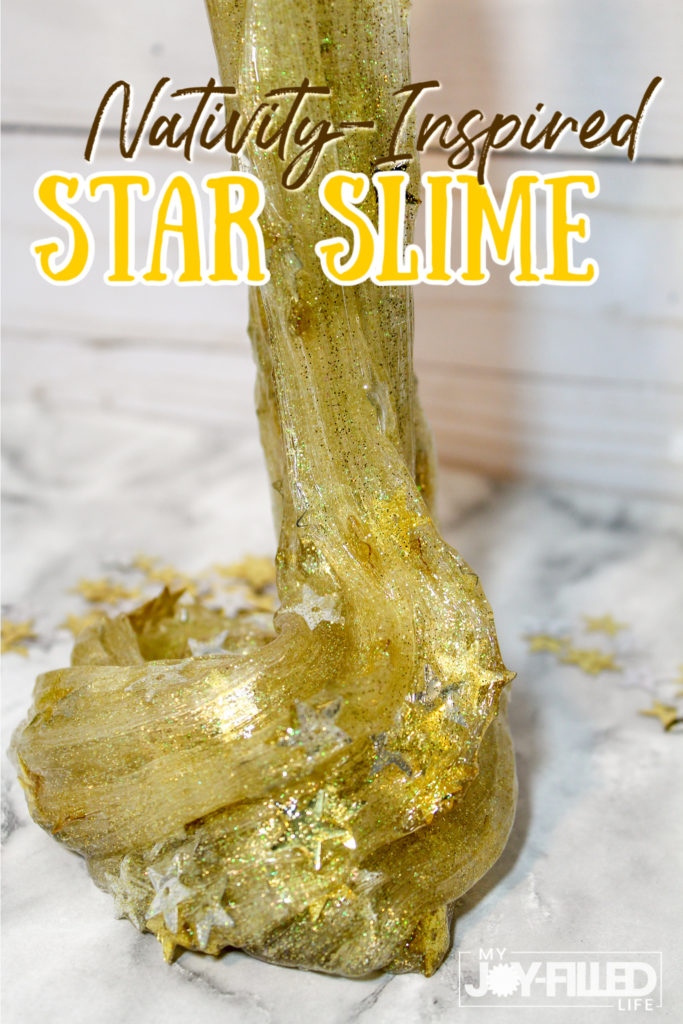 Read on for this star slime recipe:
Supplies:
5 oz clear glue
1/2 cup water
1/2 tsp baking soda
1 tbsp contact solution
Container
Instructions:
In a bowl, pour 5 oz clear glue.
Add 1/2 cup water. Mix until the glue has broken up and is incorporated into the water.
Pour in your glitter and mix. I mixed two different colors of gold glitter to get the perfect starry sky shade.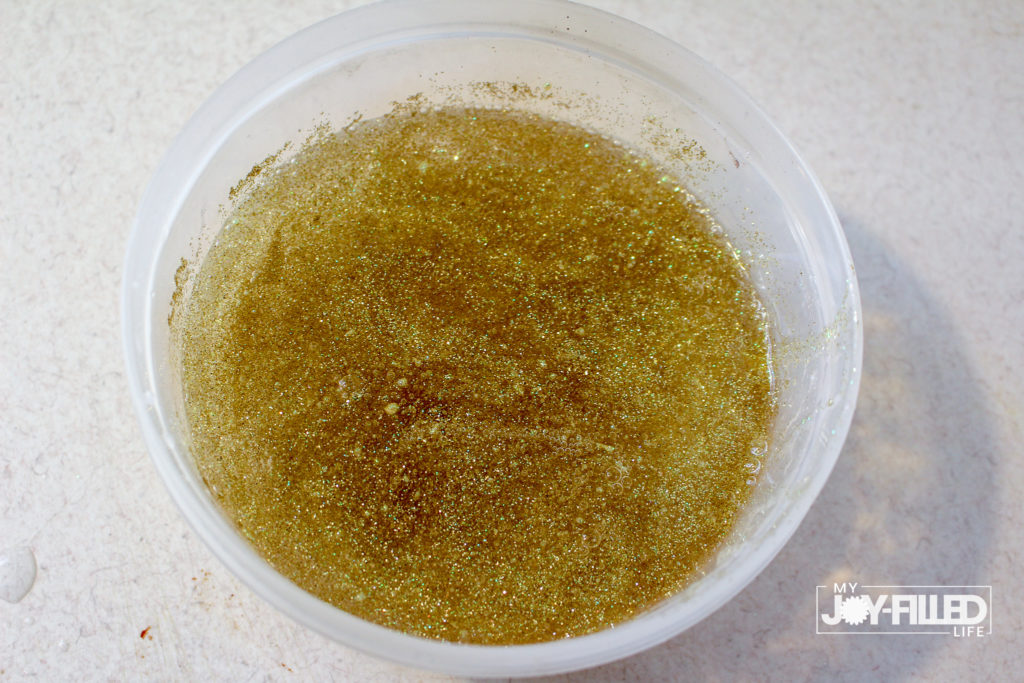 Add star confetti.
Mix 1/2 cup baking soda in. Baking soda will help determine your slime thickness.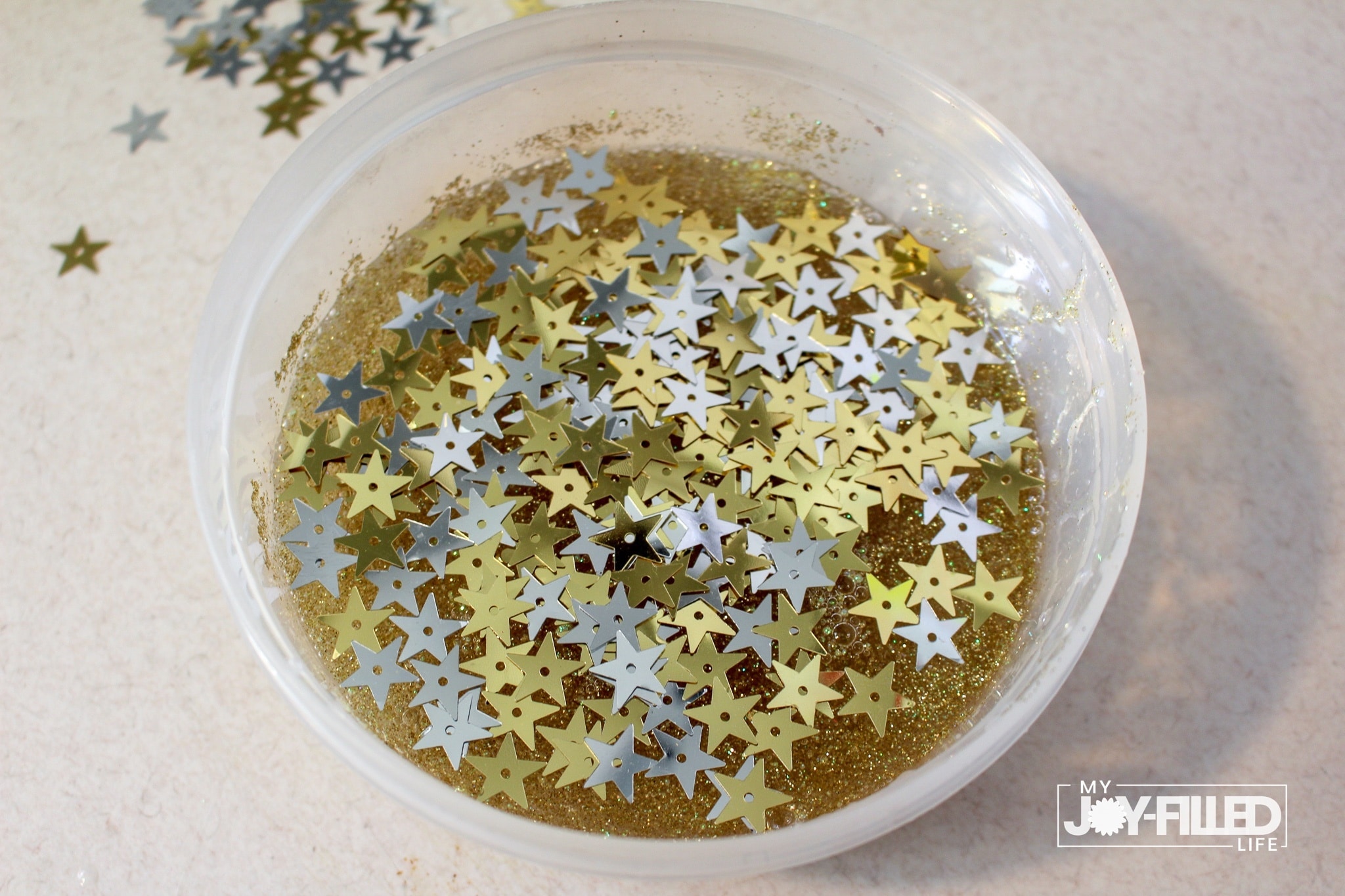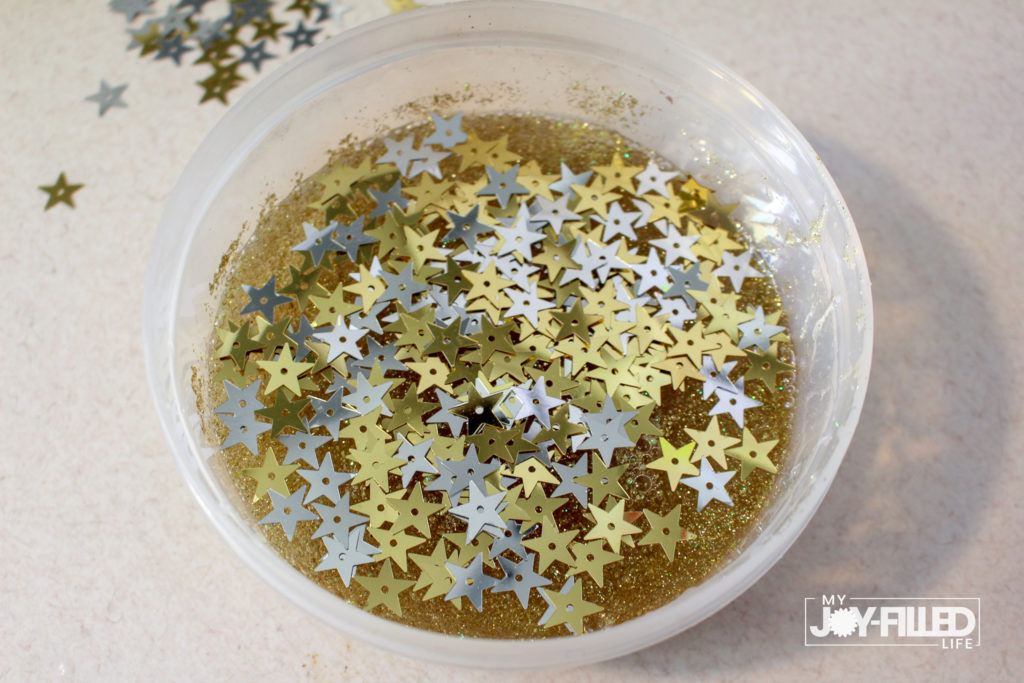 Add 1 tbsp of contact solution. The slime will be ready to knead when the slime pulls away from the sides of the bowl. Contact solution is what makes the slime sticky or not.
Knead the slime. It will be sticky at first. Just keep kneading it! If you have to, you can add a little bit of contact solution, but be careful not to over activate.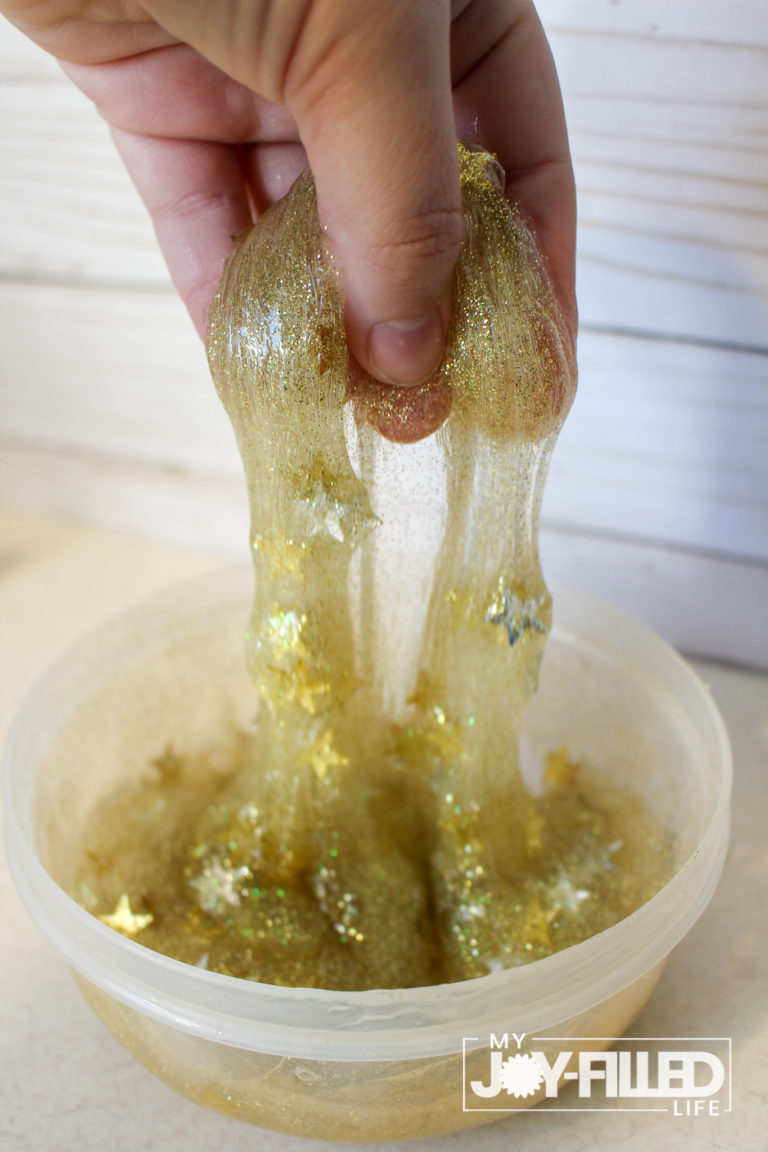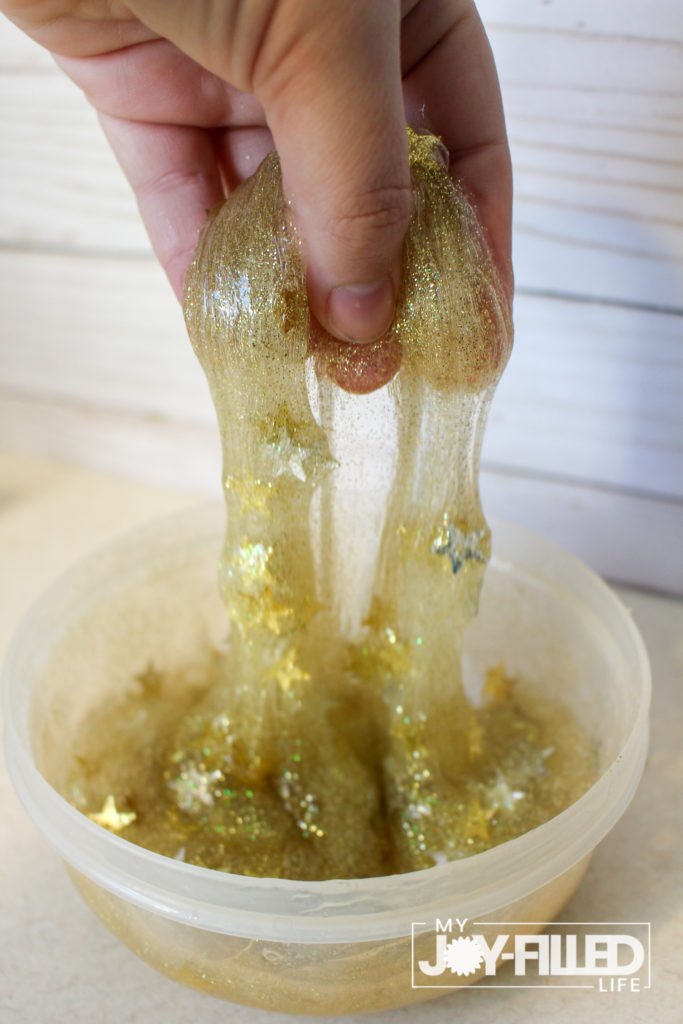 Add your nativity charms. Store in an airtight container.
This slime makes a great gift or a great sensory activity to help kids focus and stay quiet during read aloud times – perfect when reading the Nativity story or other Christmas books.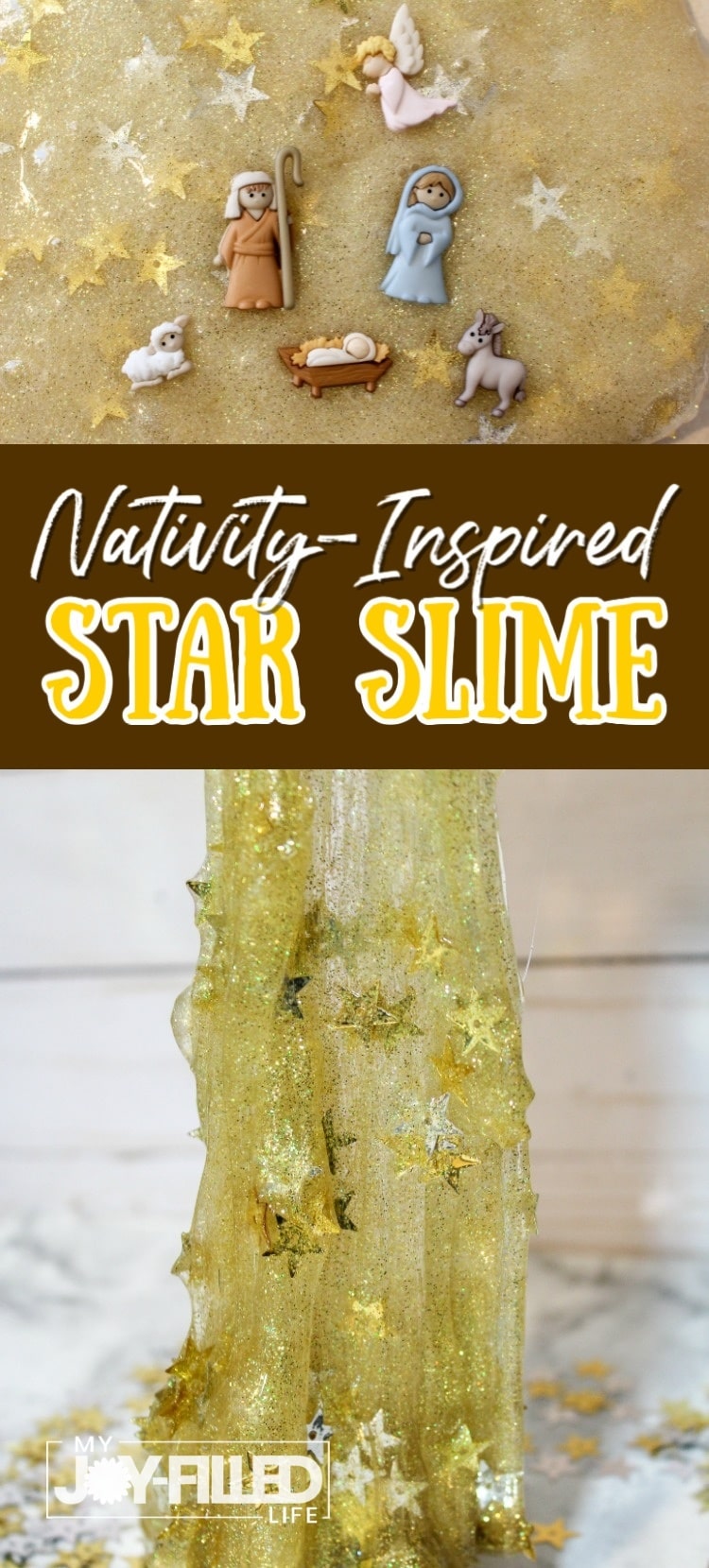 You might also like: