Each Christmas I'm more and more convicted to focus less on stuff and the to-do list and more on family, friends, and Christ!
We probably aren't going to get the kids gifts this year because the clutter and chaos that comes along with gift-giving just isn't worth it anymore. We will give them a stocking with a few little things and some candy, and the time that would be spent gift-buying and gift-wrapping will instead be used to be with family and friends creating memories and celebrating our Lord and Savior!
Unwrapping gifts on Christmas morning only provides a brief moment of fulfillment and happiness; they offer no eternal value. Serving others and our Savior is what needs to be our focus, not just at Christmas, but all year long.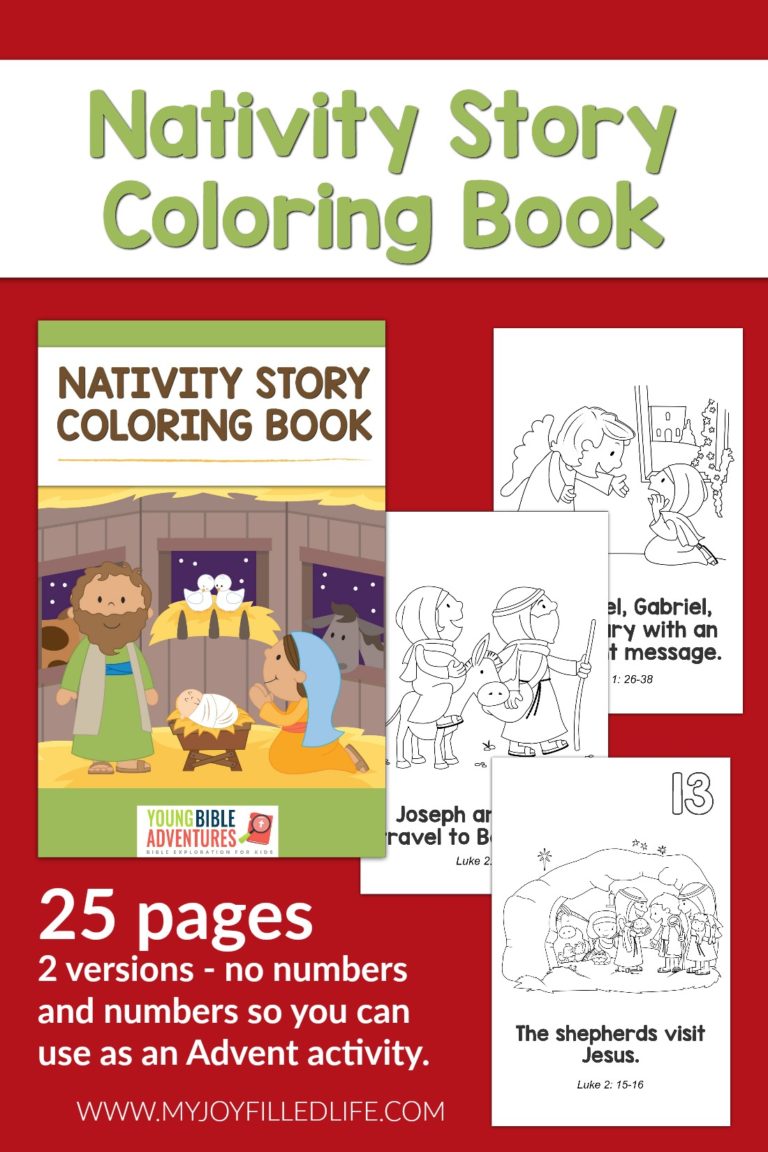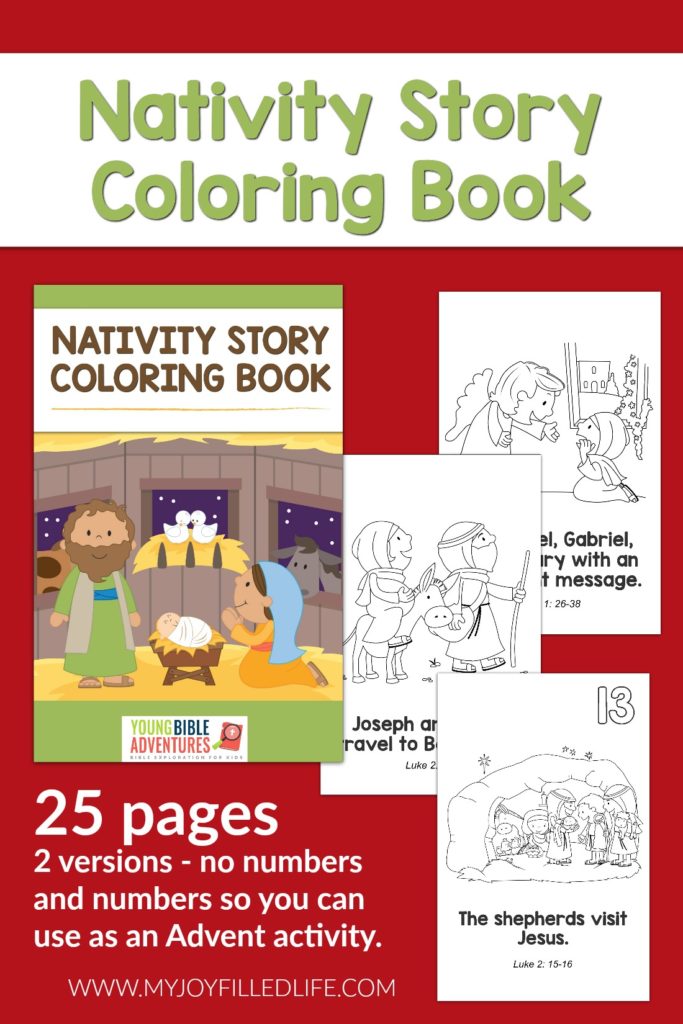 So, I'm always on the lookout to find ways and activities to draw our focus back to what is most important (because it's so easy to be distracted these days) – our relationship with the Lord. This Christmas I wanted to find a simple printable nativity coloring book for my littles but couldn't find one. I also thought it would be nice to find one where the kids could color one page a day as we countdown to Christmas, but like I said, I couldn't find anything.
So, I made one. Well, two really. They are the same coloring book but one has numbers and one doesn't. The one that does could be used as an Advent activity like I mentioned above.
The coloring book is 8.5″x5.5″ (half page), takes you through the Nativity story, and includes the corresponding scripture reference for each coloring page.
You can grab one for your family by clicking the button below.

You might also like: