Advent calendars are a tradition in our home. We have multiple advent calendars going each year as we count down to Christmas. Even as a child I loved this tradition and over the years have accumulated many different kinds of advent calendars. Having quite a few of them actually has come in handy as a large family – the kids don't fight over who gets to do the calendar that day because we have plenty for all the kids, they just rotate and take turns doing the different ones.
We have done ornament ones, magnet ones, activity ones, book ones, and of course the chocolate ones (we do this one every year and each kid gets their own; can't beat the $1.29 Aldi price tag ) to name a few.
And each Christmas, our main focus is family, friends, and our Lord Jesus Christ. Many of our calendars do focus on Christ, but I thought it would be nice to have yet one more that did, so I whipped up this simple coloring page that the kids can color each day. I will most likely have the kids color this as we read parts of the Christmas story each day.
If you'd like to use this advent coloring page with your kids as well, you can grab it for free below.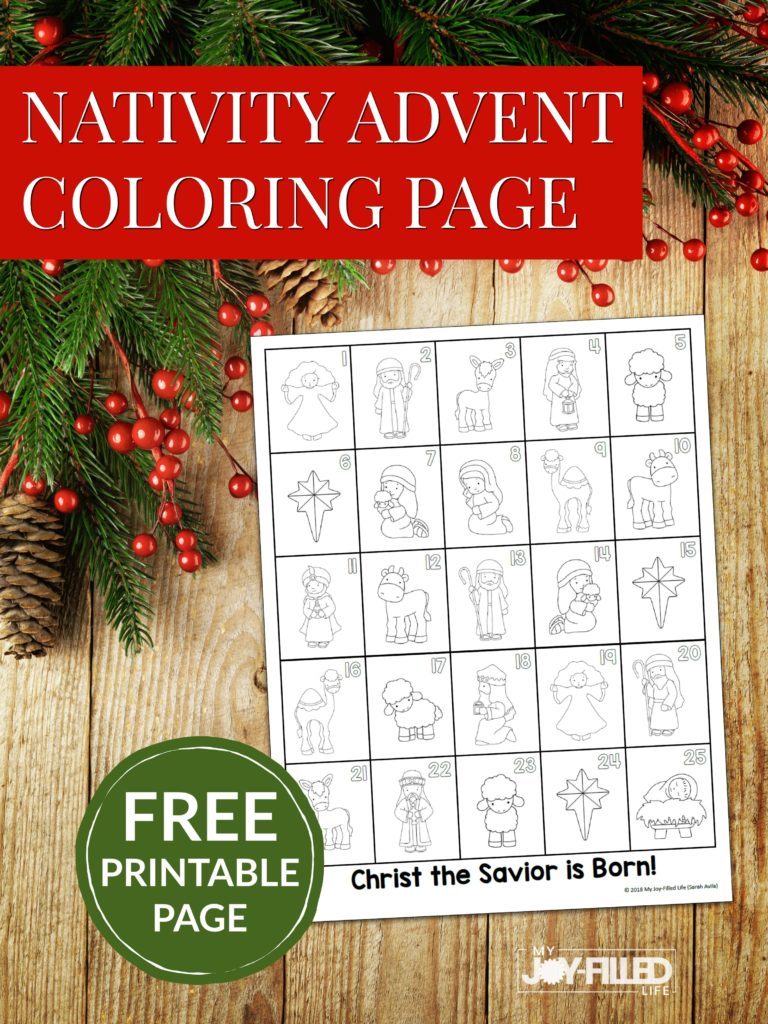 I'm offering this coloring page FREE to My Joy-Filled Life subscribers. To get yours, simply subscribe by clicking the download button below and going through the checkout process (don't worry, it's FREE).
As a subscriber to My Joy-Filled Life you will get weekly(ish) updates and occasional information about great freebies, giveaways, and offers.

You might also like: