This mason jar lid wreath ornament is such a fun homemade Christmas ornament! It makes a great gift and kids will love helping with this one. It's suuuuuper easy and is great for creative minds! Just follow the step by step directions below to make your own homemade Christmas ornament out of mason jar lids!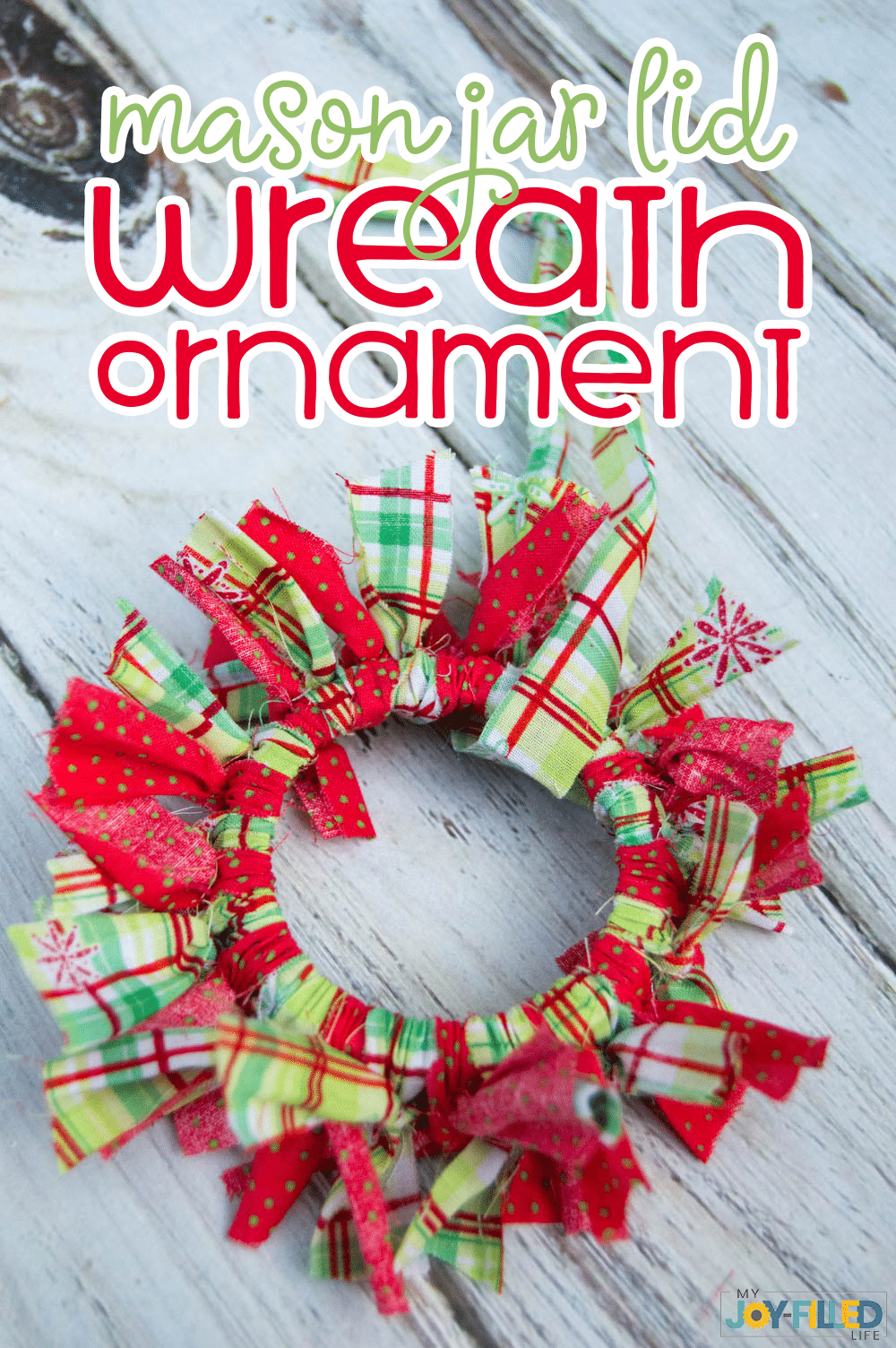 We love making homemade Christmas ornaments this time of year and this one was really fun to make. It's a great one to get kids involved with since it's so simple and easy – they will love helping pick out fun fabrics to use. And who knew you could turn mason jars into fun ornaments like this? Just add that to the list of cool ways to use mason jars!
Scroll down below to get started making your own mason jar lid wreath ornament!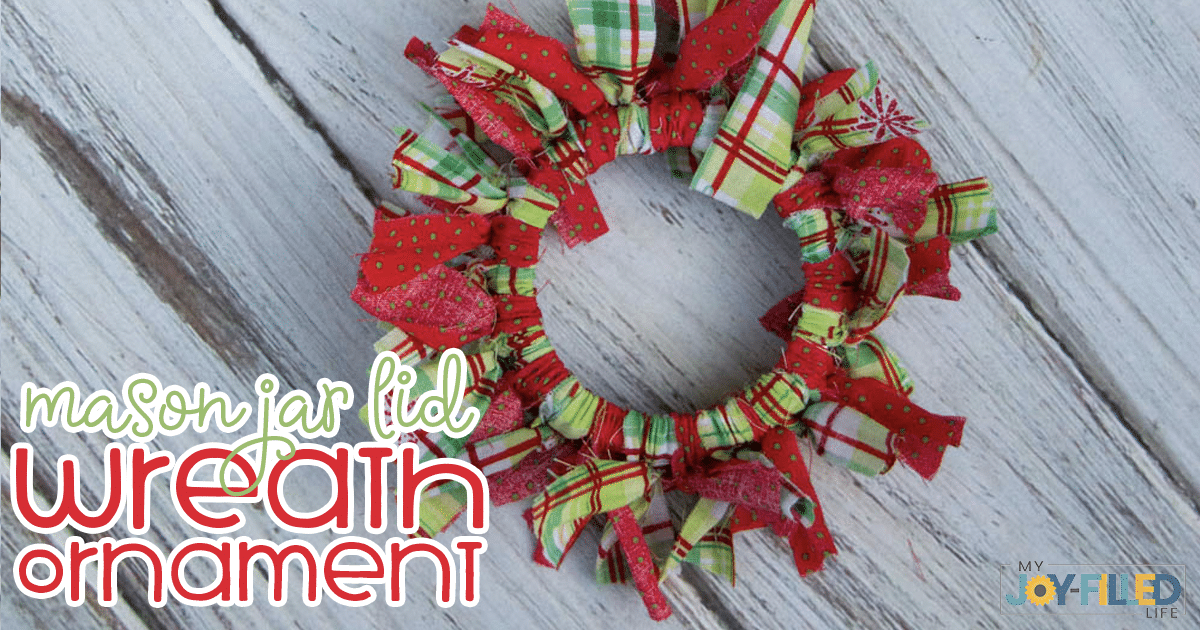 Supplies for the homemade Christmas ornament
Directions to make the homemade Christmas ornament
Before you get started, gather up your supplies for your mason jar lid wreath ornament. Despite the little supplies required, it's easier when you have everything in front of you.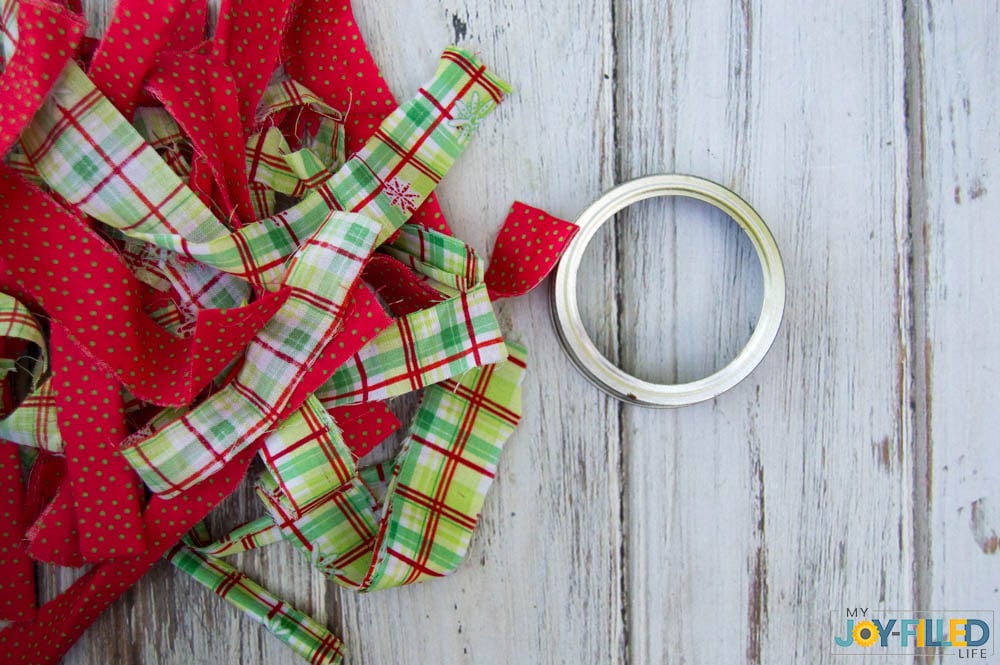 To get started, cut 20-30 strips from your fabric that are about 1/2-inch wide and 8-inches long. Try not to worry about the exact size as you will be trimming them down later and variation gives some character to your homemade Christmas ornament. Depending on the size of your mason jar lid, you may want more or less pieces of fabric; adjust as needed.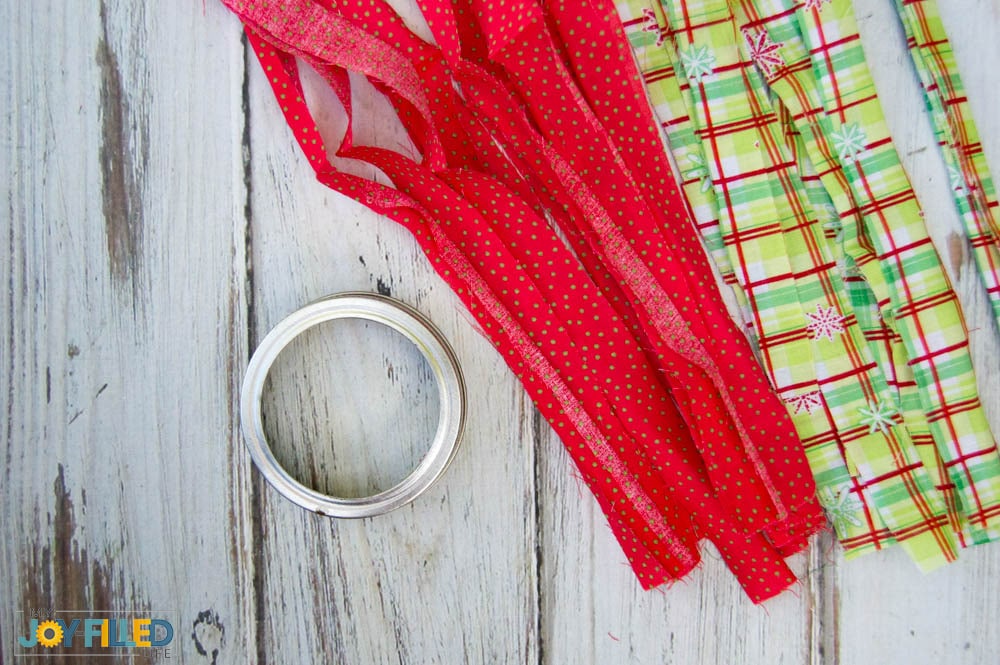 Next, tie each strip of fabric onto the mason jar lid – be sure to tie them tightly and double knot so they stay secure.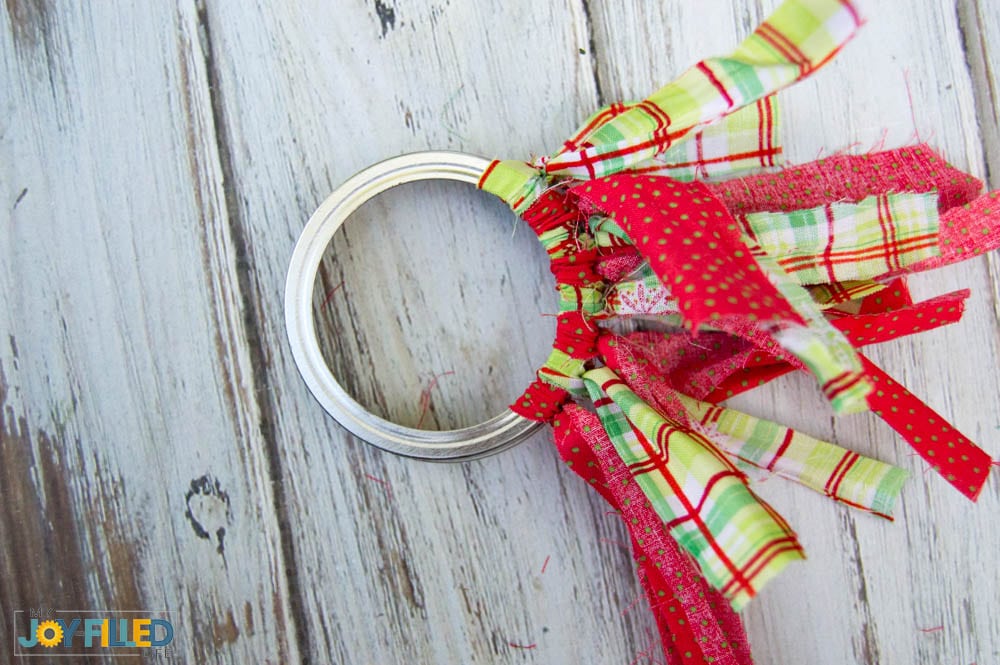 Continue adding strips around the lid until it is full of tied fabric pieces. You can have them as tight or as loose as you'd like – just adjust until you're happy with the result.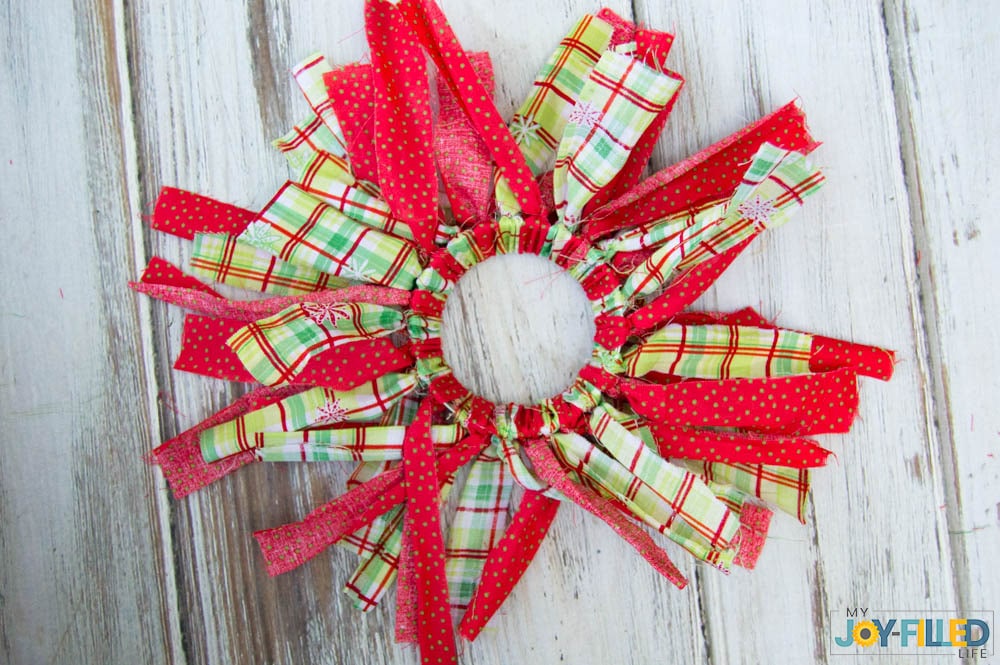 Once you're finished adding fabric strips, trim around the mason jar lid with scissors to shorten them to your desired length.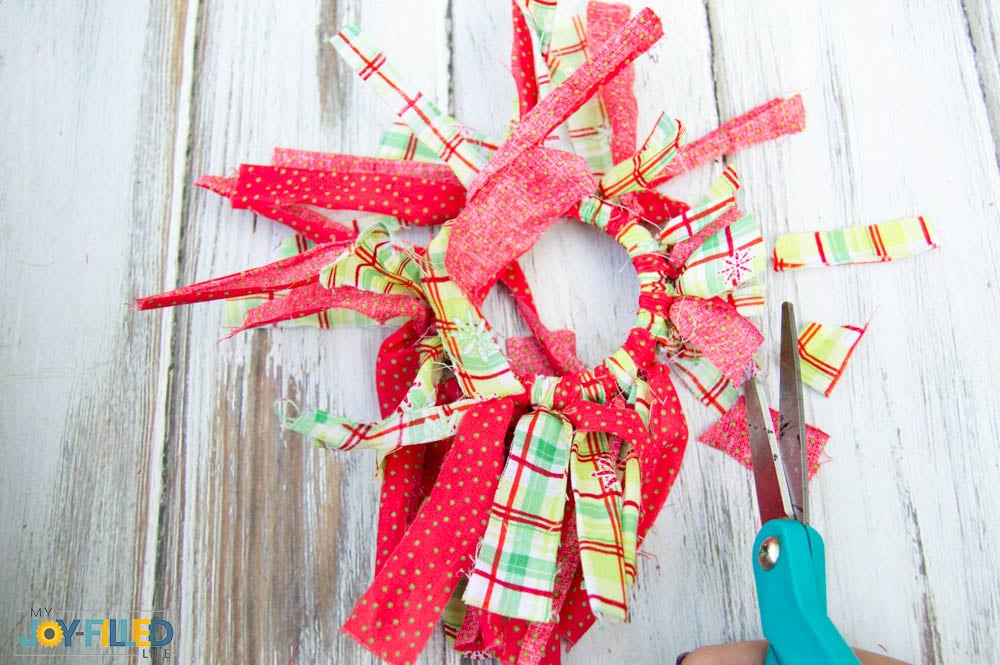 Then, tie off a long piece of fabric, ribbon, or twine to turn it into an an ornament to hang on the tree!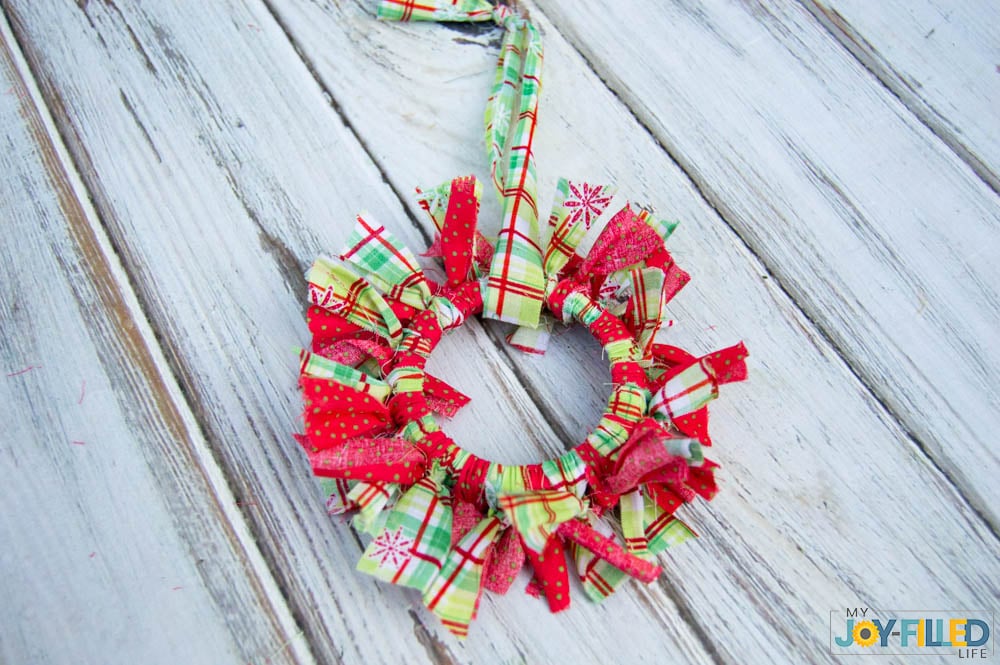 This also makes a great gift for family and friends. Try playing around with different fabrics to see what different fun homemade Christmas ornaments you end up with.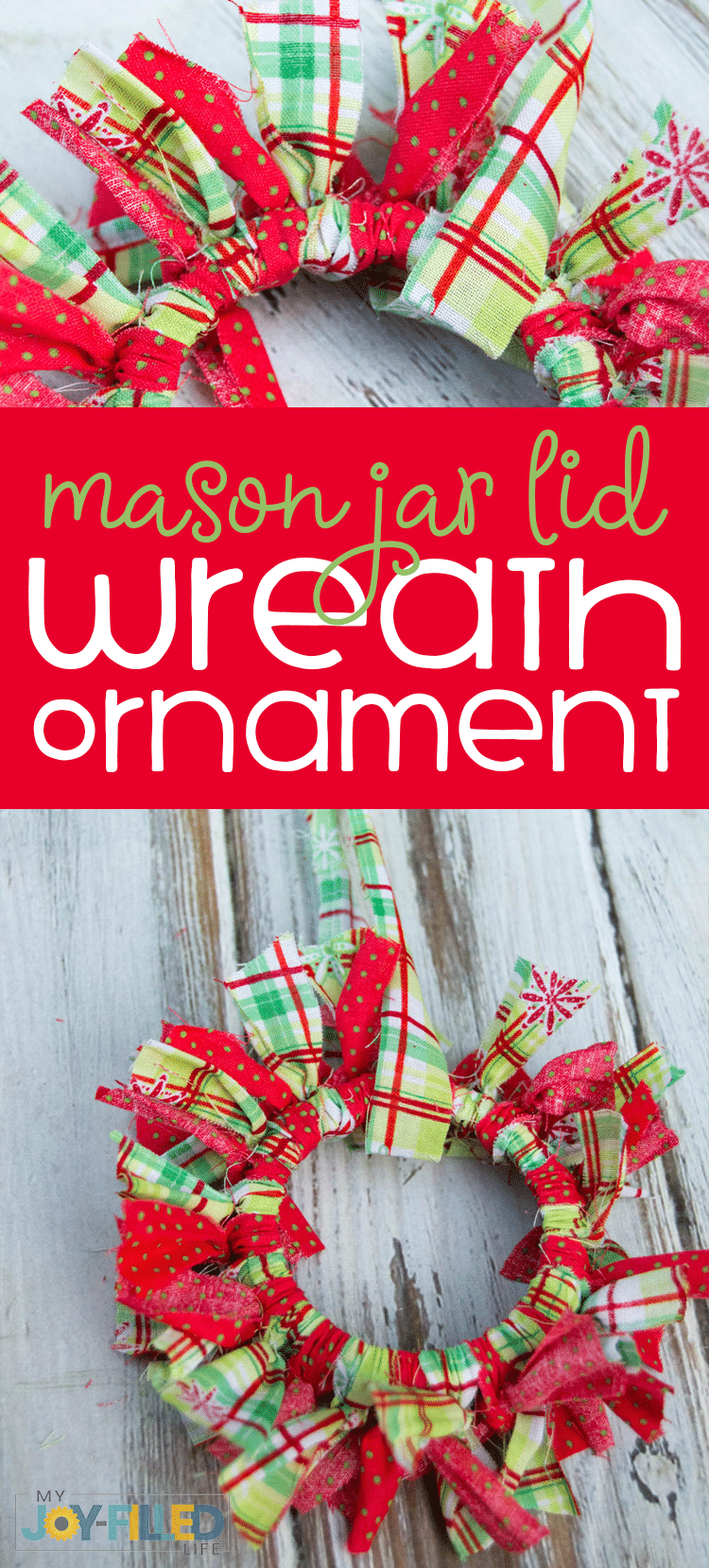 You might also like: