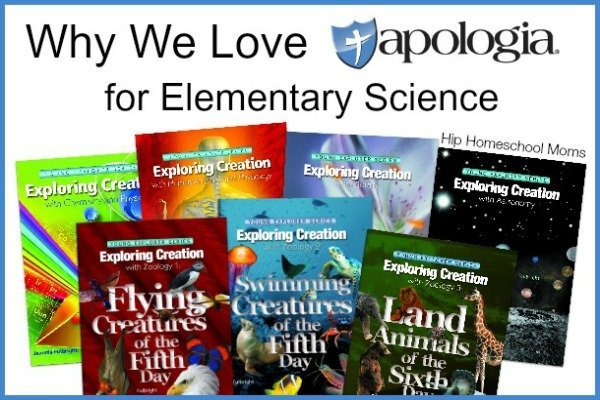 I wish there was such a thing as the homeschool curriculum – you know, the one that is the perfect fit for your family–a curriculum that checks off every. single. box of your must-haves and must-bes when it comes to curriculum. Even though I know the perfect curriculum doesn't exist, I still stress myself out and waste spend way too much time searching for that elusive curriculum–or at least a curriculum that comes close.
I'm happy to say that you won't find me looking any further for a science curriculum (at least not for the elementary grades). I'm so thrilled that we have found the practically perfect one for us in Apologia's Young Explorer Series!
In a nutshell, these are the reasons we love the Young Explorer Series:
It's a Christian curriculum
I can teach multiple grades together
It incorporates notebooking (you can buy a complementing notebooking journal for each course)
It's immersive
It's so easy to use and to teach (everything is laid out nicely for you and is easy to follow, implement, and understand)
My kids enjoy it!
Check out my reviews for:
To get a more in depth look at our reasons for loving Apologia for elementary science, head over to Hip Homeschool Moms to read more!