Hands down, Apologia's Young Explorer Series is our absolute favorite homeschool science curriculum for the elementary grades. So imagine my excitement when we were given the opportunity to review the newest book in the Apologia series, Exploring Creation with Chemistry and Physics, as well as 2 of the complementing Exploring Creation with Chemistry and Physics Notebooking Journals.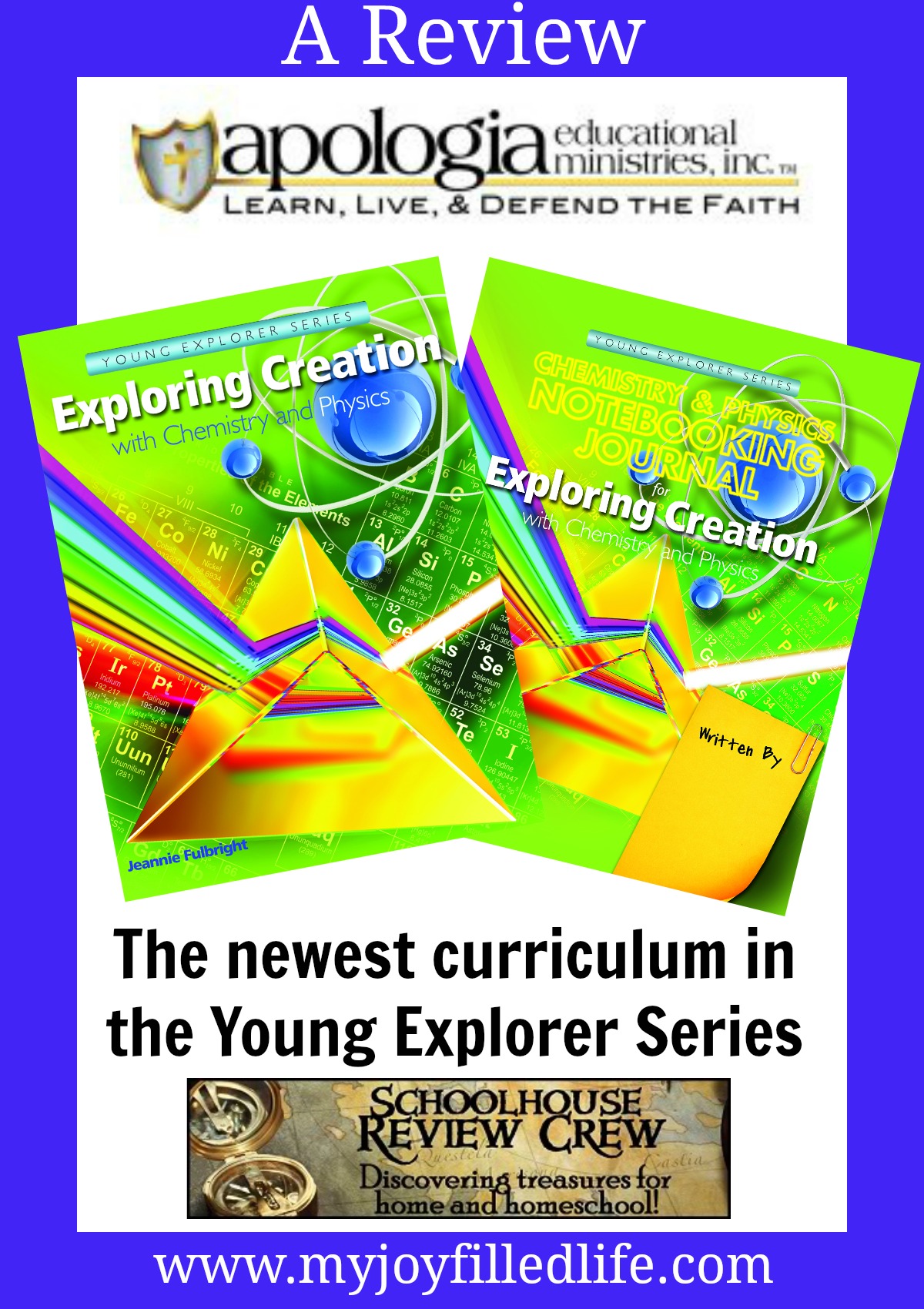 All of the Apologia Young Explorer Series elementary science courses, Exploring Creation with Chemistry and Physics included, are geared toward children in grades K-6. The retail price of the text book is $39, and the retail price of the Notebooking Journal is $24. There is also a Junior Notebooking Journal available for the same price as the regular Notebooking Journal; the Junior Notebooking Journal is perfect for the younger scientist that may have limited writing skills.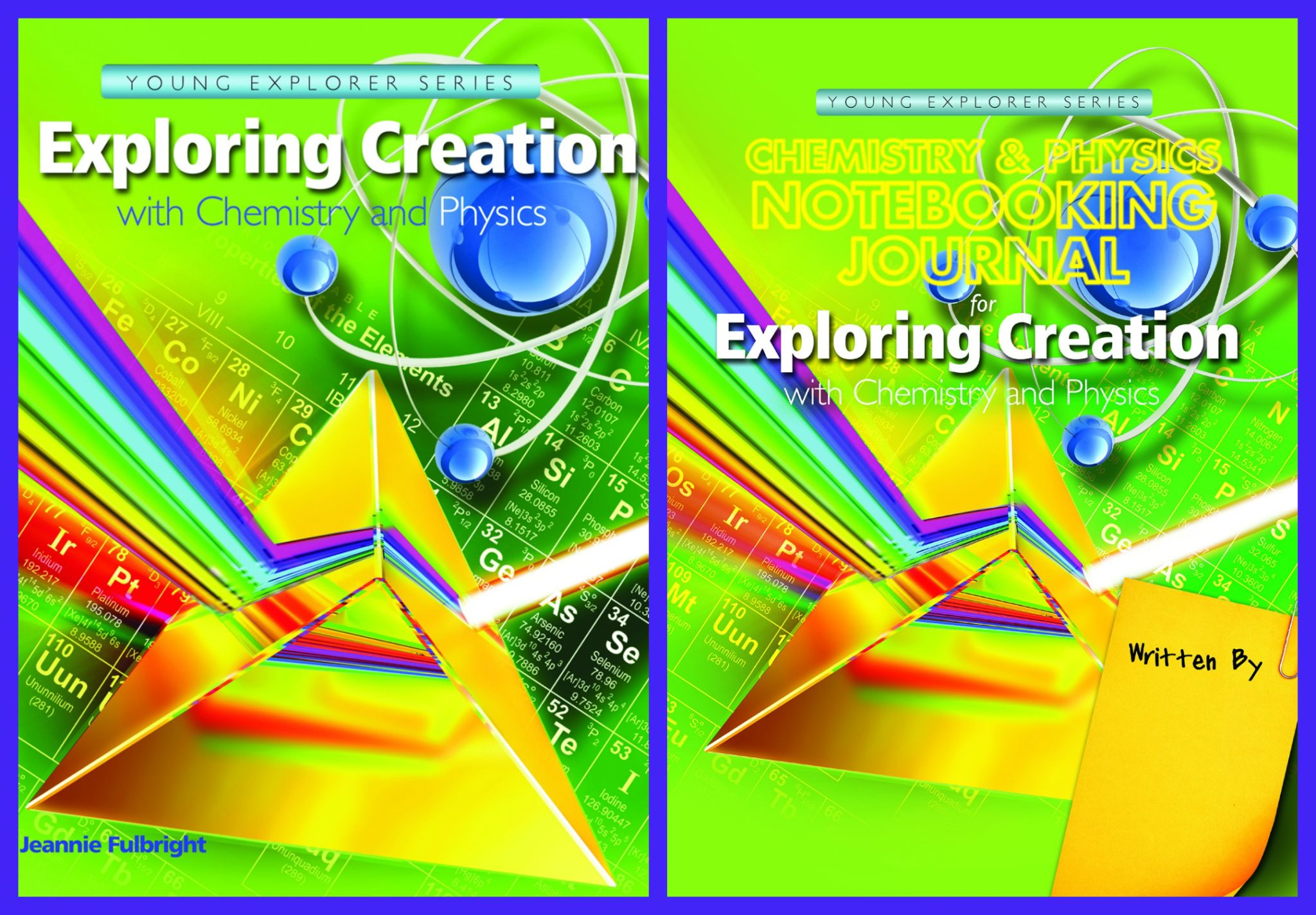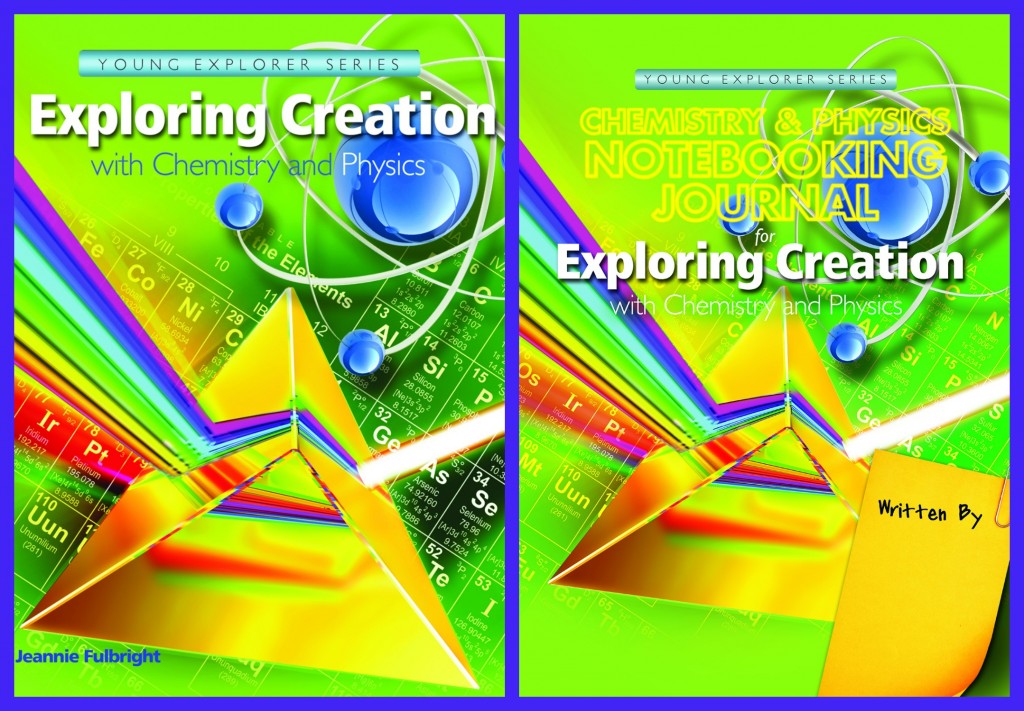 The 14-Lesson text book is PACKED with experiments, activities, and projects. If you don't do your schooling in the kitchen already, be prepared to move your schoolroom to the kitchen, at least for science class because you will be spending a lot of time in there. In her typical conversational style, Jeannie Fulbright will take you and your student(s) on a fascinating adventure through the world of chemistry and physics. You will explore density, matter, atoms, energy, light, magnetism, and so much more.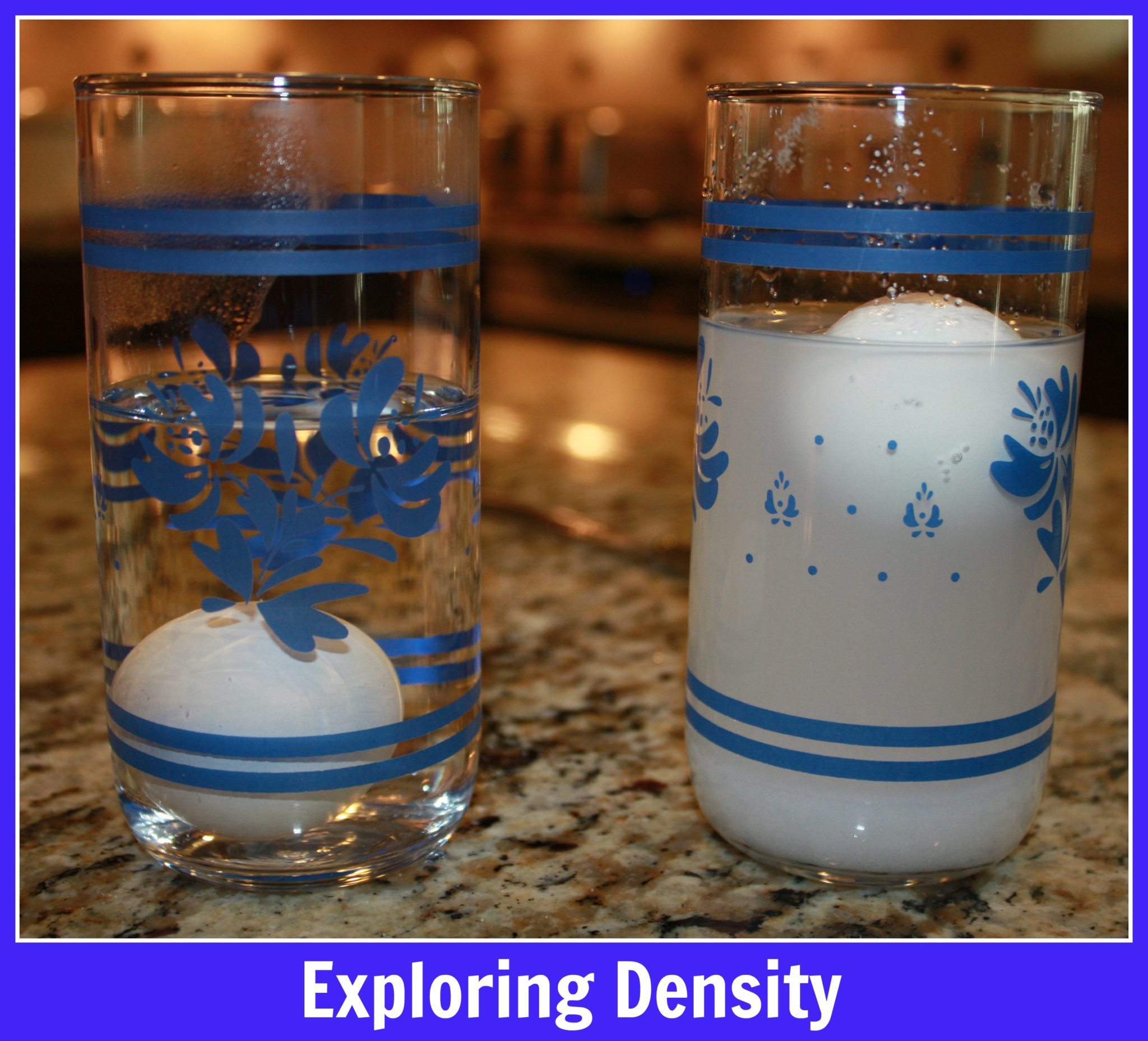 A typical lesson will take you 1-2 weeks to complete, depending on how many days a week you allot for science. There is a daily schedule provided at the front of the Notebooking Journal that is based on a 2 day per week science schedule. Each lesson is broken down into defined topics with several narration prompts throughout the lesson (these make for good stopping points). There are also anywhere from 5-13 (depending on the lesson) 'Try This!' sections scattered throughout each lesson which allows the student to have a hands-on learning experience.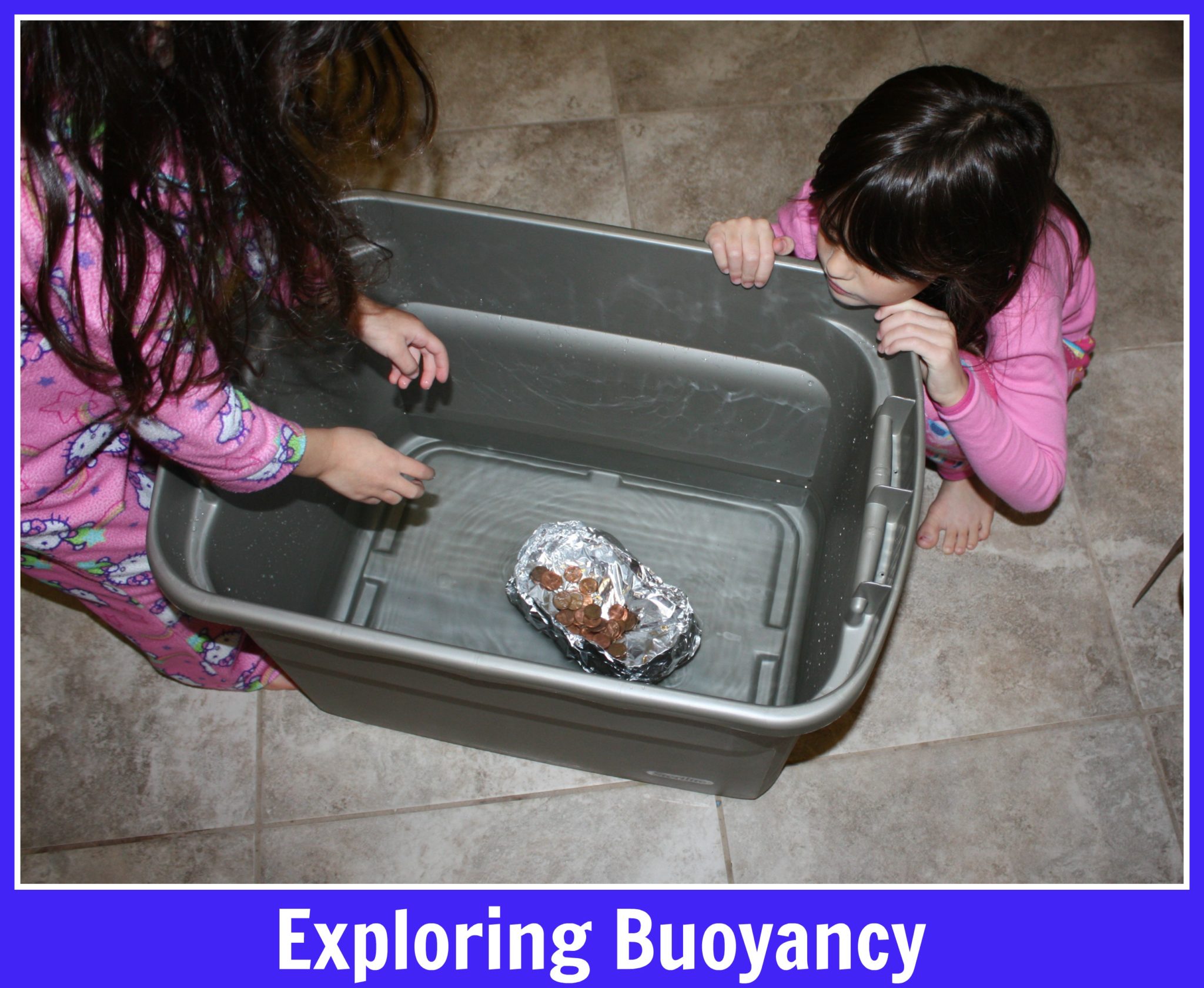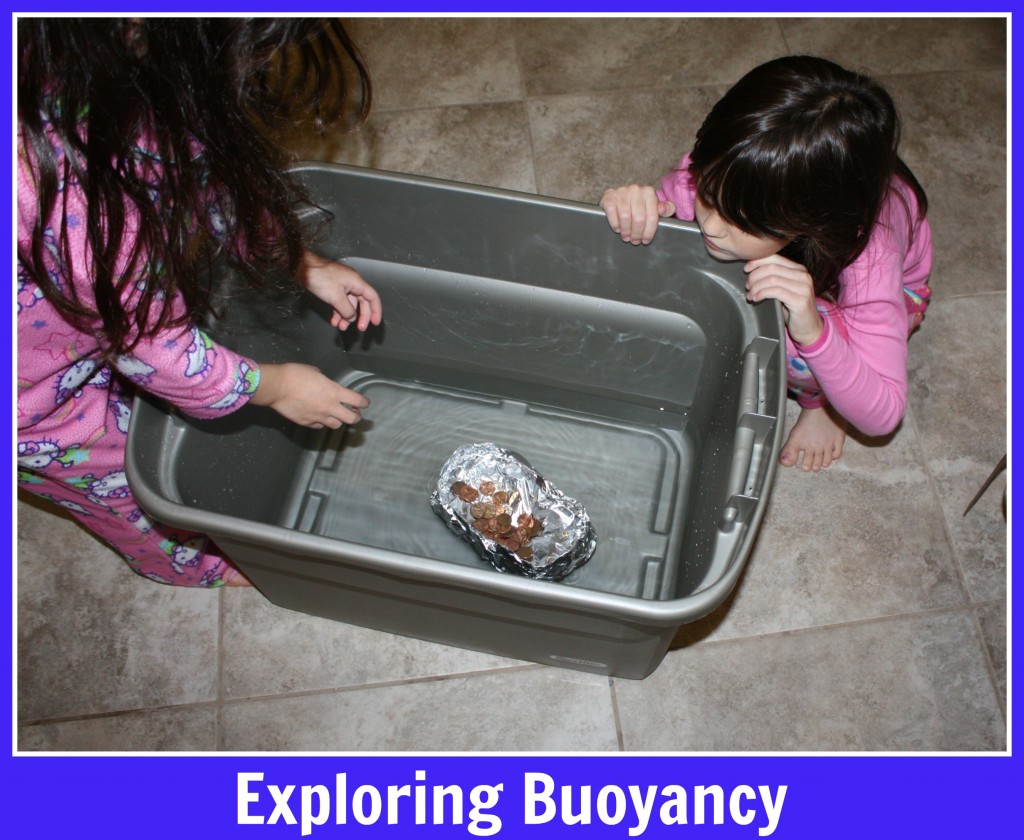 Each lesson concludes with a 'What Do You Remember?' section that has review questions for the student to answer; a notebooking activities section that has activities like writing a play, creating a comic strip, researching Sir Isaac Newton, and designing a race car; and either a project or experiment. There are some really fun and exciting experiments and projects in this book; when I read them off to my boys, they got really eager to get started with this course. Some of the projects and experiments that you can anticipate are making lava lamps, making a sugar cookie periodic table, growing crystals, building a periscope, and building a solar oven.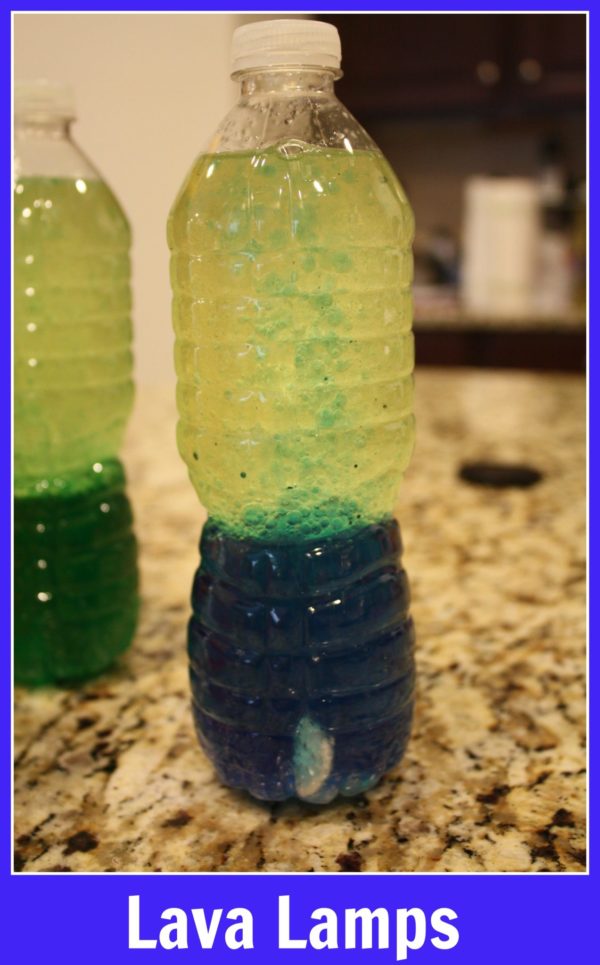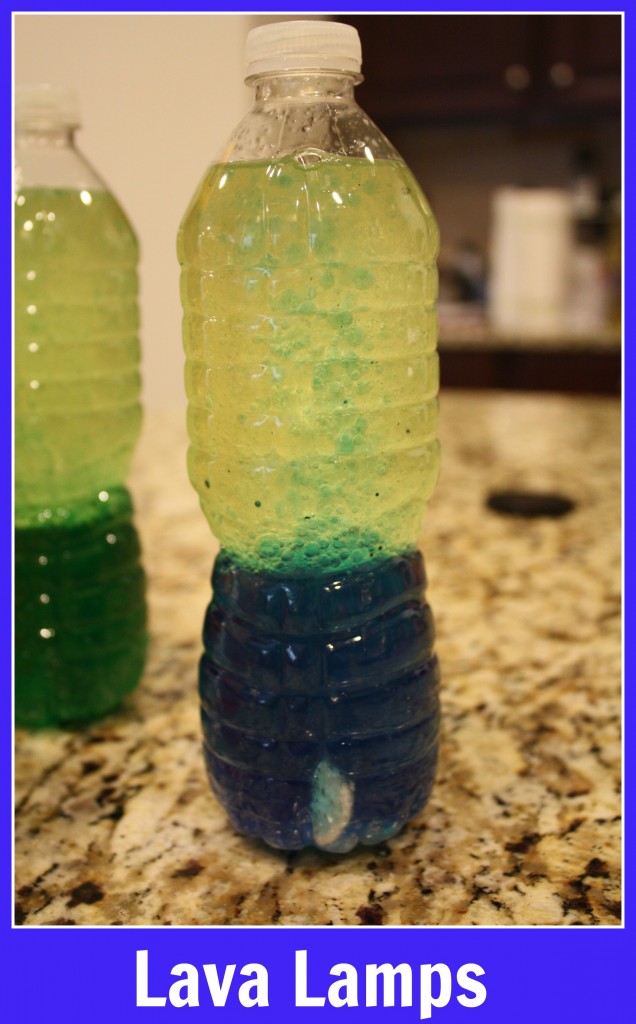 There are A LOT of supplies needed for all of the activities in this course, so thankfully there is a supply list, broken down by lesson, at the back of the book.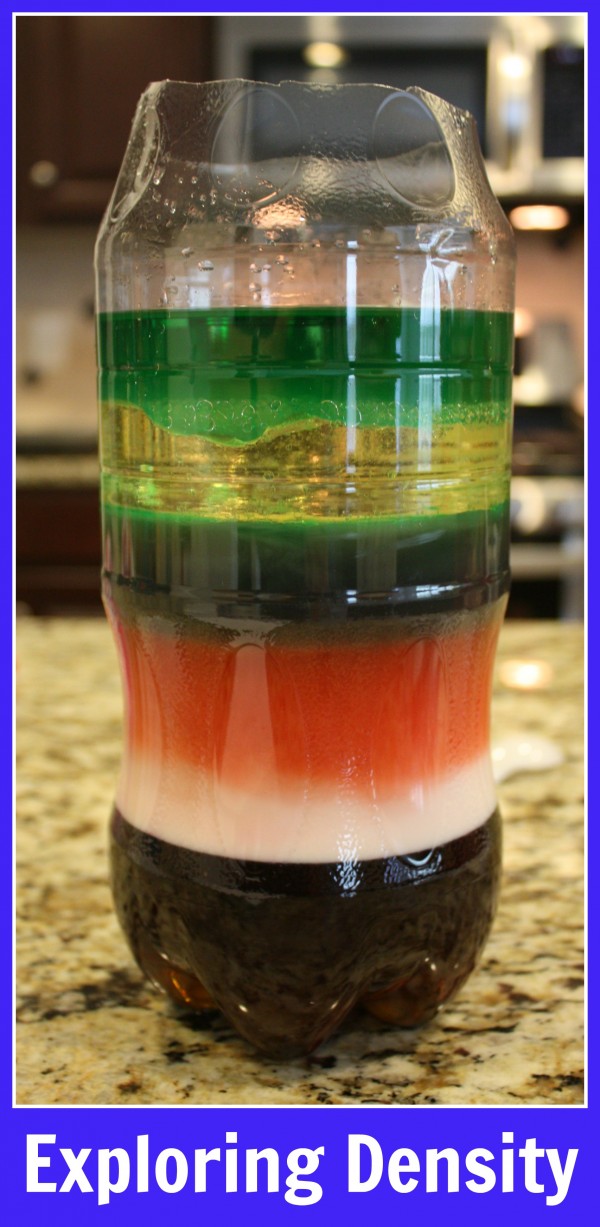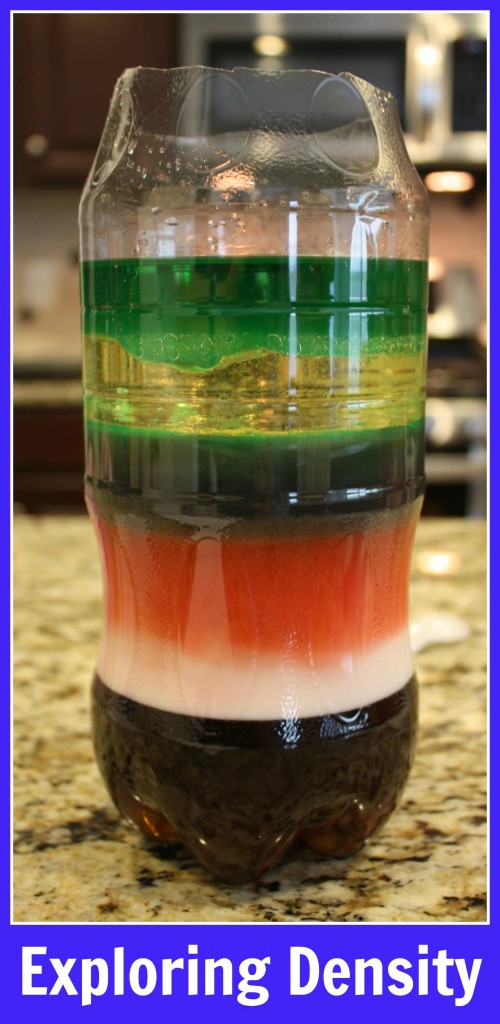 I highly recommend using the Notebooking Journal along with the text book for this course, and all of the other Young Explorer Series courses. The Notebooking Journal provides a place for the student to do the notebooking activities from the text, as well as a place to answer the 'What Do You Remember?' questions. It also has, for each lesson, a place for students to write 'Fascinating Facts,' a vocabulary crossword puzzle, scripture copywork, a minibook (like a lapbook component) to complete, a section for writing about what you they did and learned for the various projects, and a 'Test It Out' section that offers suggestions for additional activities and resources to enhance their studies.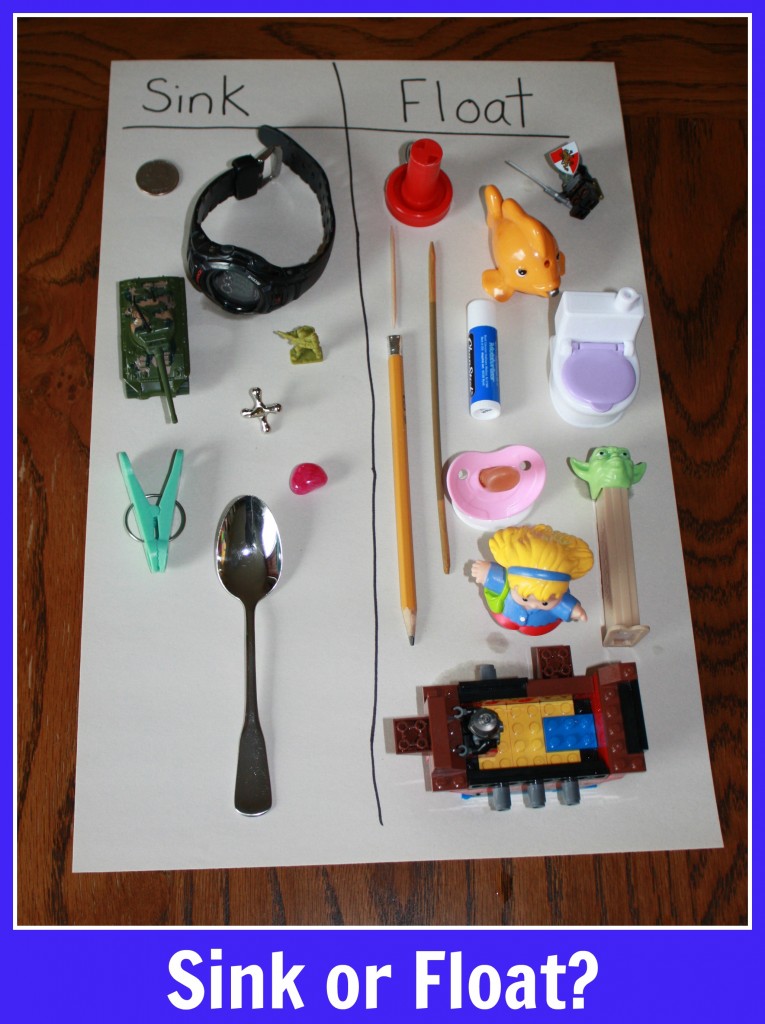 My 9 and 11-year-old sons are using Exploring Creation with Chemistry and Physics as their main science course. And their 4 and 6-year-old sisters are tagging along. I'm reading the text aloud to them all while the two boys take notes and the girls color. We do the activities as we come upon them in the reading and then we finish up each lesson with the project or experiment and the activities in the Notebooking Journal. We are doing science 4 days a week which means we can complete about one lesson per week. Although, with all the activities and experiments, it can take a little longer than a week (and we've even had to pick and choose which ones to do because there are so many). This text has stirred up a lot of curiosity and questions from my oldest son, so there are some days we only get through one or two pages because he it stopping my every few sentences to ask a question or clarify a concept (but that's a good thing).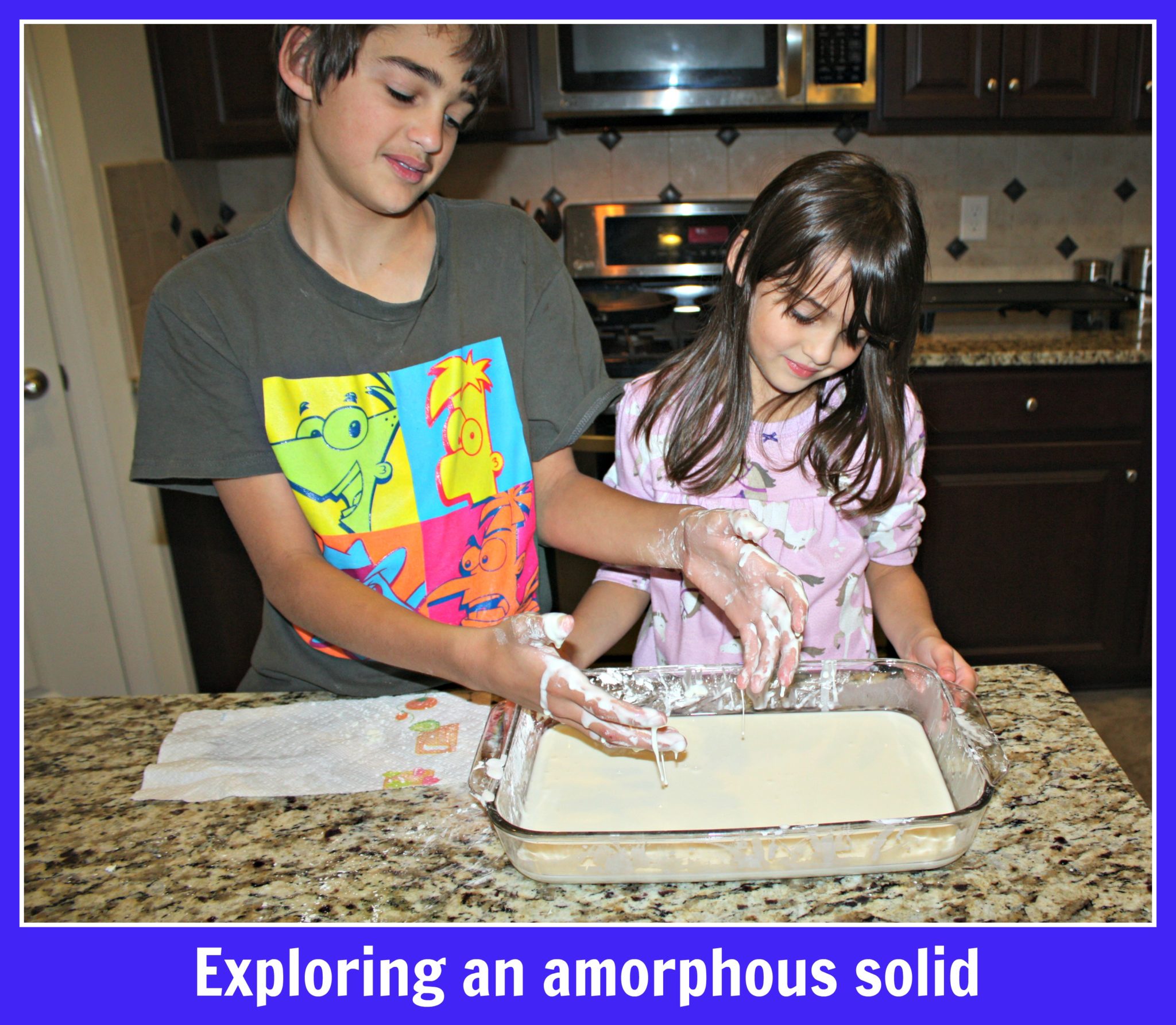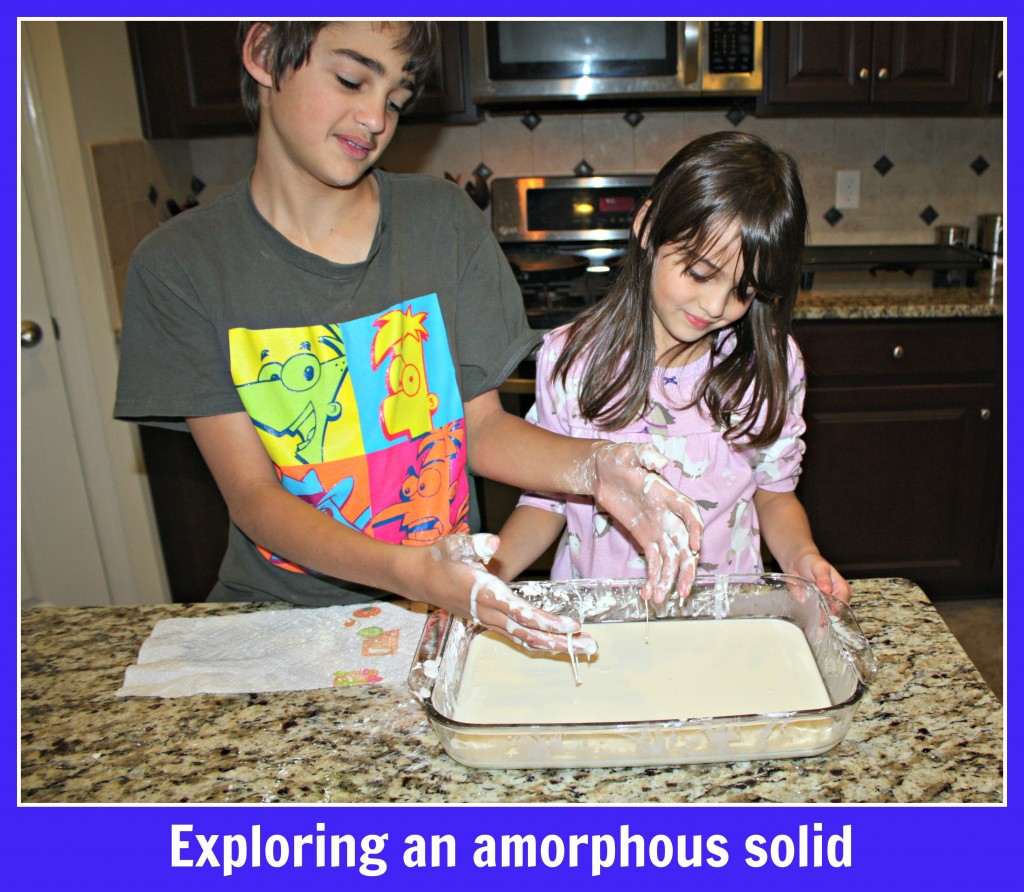 We are really enjoying the newest elementary science course from Apologia! All of the hands-on activities are the highlight of this course for all 4 of my kids, and they really bring the concepts to life, making them easier to understand. And the main thing that makes the Apologia courses such a mainstay in our homeschool is that they are God-centered and creation-based! Highly recommended!!
I have also written a review on Apologia's Exploring Creation with Zoology 1 that you can read here.