My three youngest boys (ages 6, 6, and 4) and I just started a journey through the Bible. We are using various resources we already own – books, videos, and CDs. I'm also making up some simple copywork and adding in some activities and crafts to go along with our journey.
I'm also going to be using a brand new Bible storybook called The Story Travelers Bible. This Bible storybook was created by Tracey Madder and includes 85 fully illustrated Bible stories. Tracey is a stay-at-home mom who was inspired by her four children and led by God to write this storybook.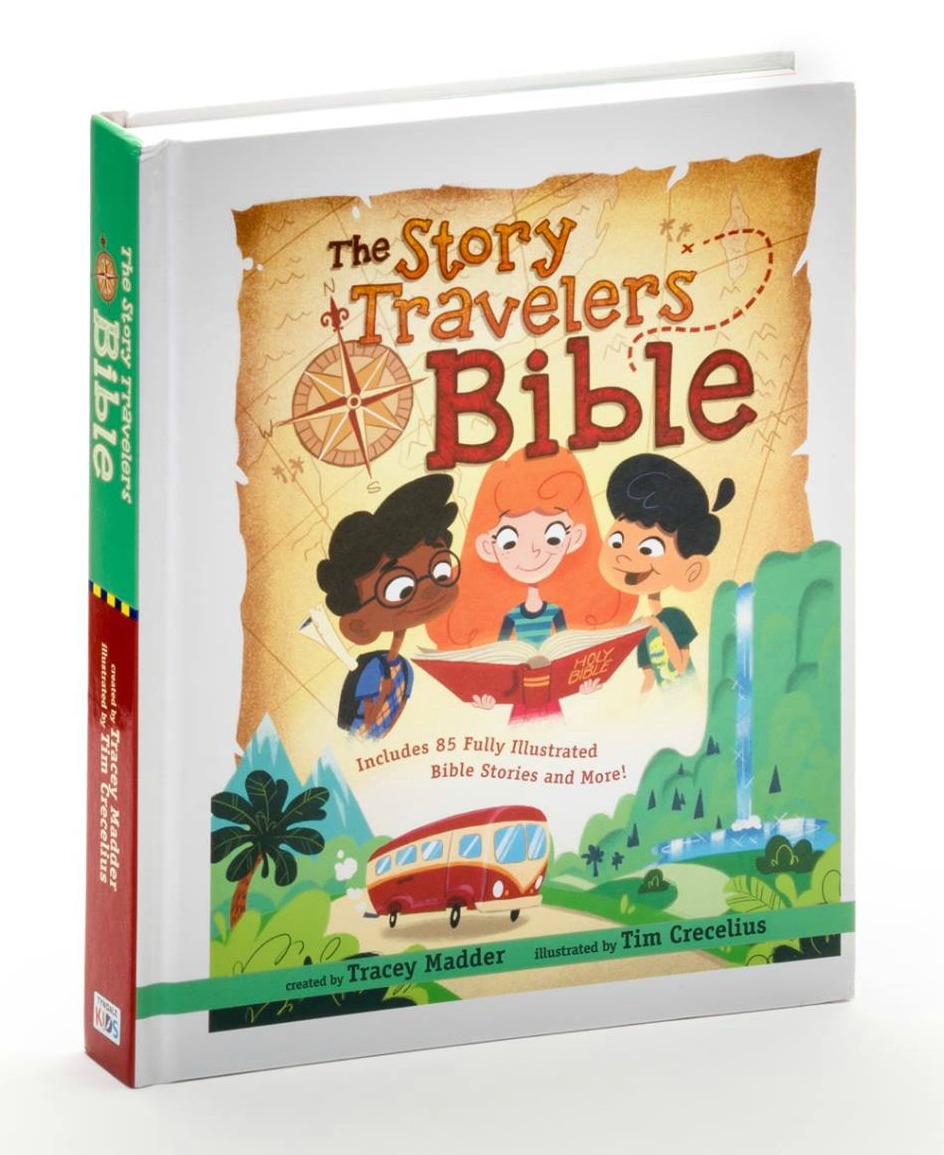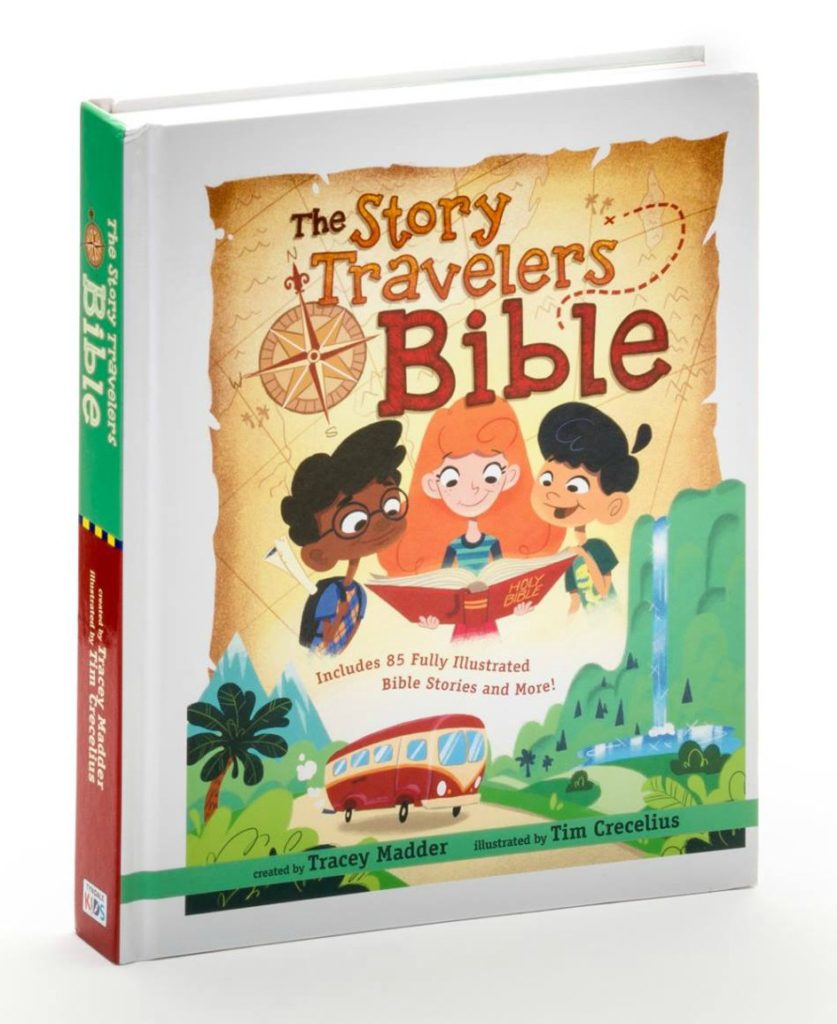 Your child(ren) will join the story travelers – Lana, Munch, and Griffin – on an amazing adventure through the Bible. They will hop aboard a magical bus that will take them through many, much-loved stories from the Bible, like – Creation, Noah's Ark, David and Goliath, Jonah and the Whale, the Birth of Jesus, and so many more timeless stories.
As your children travel along, they will not only learn the stories of the Bible, they will also draw closer to the Lord, encounter scripture memory verses, and learn about life and the culture of Biblical times. There are also opportunities and suggestions for children to build their faith and put it into action.
This 354 page Bible storybook is ideal for ages 4-10, and retails for $16.99 at major retailers (Barnes and Noble, Walmart, Amazon, and other Christian retailers).
So far my boys and I are really enjoying The Story Travelers Bible. The stories are a perfect length so as not to lose my boys' attention and the stories are written in a fun, engaging manner. Tracey does a great job with taking the stories from the Bible and rewriting them in a way that children will be drawn to and understand. At the end of each story, she gives you a reference to the Bible where you can read more about that particular story.
I also really appreciate the various sidebar topics throughout the book – Bible verses to learn and memorize; historical and geographical information pertaining to the story; Biblical and critical thinking prompts; fun facts; and opportunities to build your faith.
I'm happy to be able to add this Bible storybook to our Bible collection and look forward to the rest of our journey through it. To keep track of our progress on our Bible adventure, I made a simple treasure map for the boys. The map can be used to color, check off, or to put a sticker on the appropriate circle when we have completed our time in a specific book of the Bible.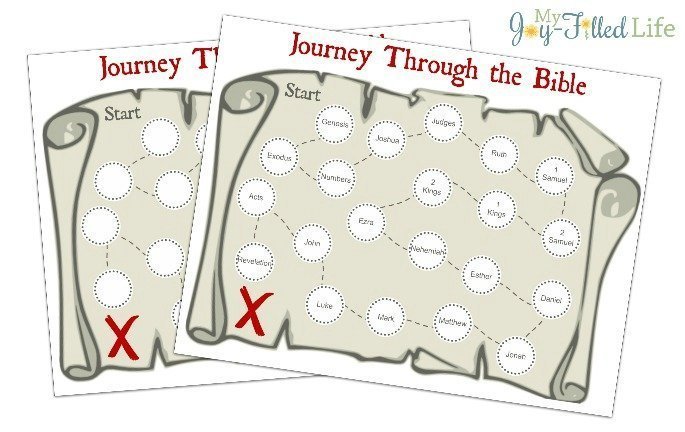 You can download this map and use it with your favorite Bible storybook too. The map includes 21 books of the Bible that are included in most children's Bible storybooks, but I've also included a blank one so you can fill in your own.
I'm offering these printables FREE to My Joy-Filled Life subscribers. To get yours, simply subscribe by clicking the download button below and going through the checkout process (don't worry, it's FREE).
As a subscriber to My Joy-Filled Life you will get weekly(ish) updates and occasional information about great freebies, giveaways, and offers.