The Instant Pot has several functions and features, but the main reason I purchased one was so that I can have dinner on the table in a jiffy. And when I say in a jiffy, I mean in a jiffy – like in a snap. I seriously don't have time to cook these days.
So, I decided to scour the internet for quick instant pot recipes. Like 20 minutes or less recipes. And I'm not talking cooked in 20 minutes, I'm talking 20 minutes from start to finish – prep and cook time included.
So, if you are in a crazy busy season like me and need to get dinner on the table quick (and you own an instant pot or pressure cooker), hopefully you can add some of these recipes to your dinner arsenal.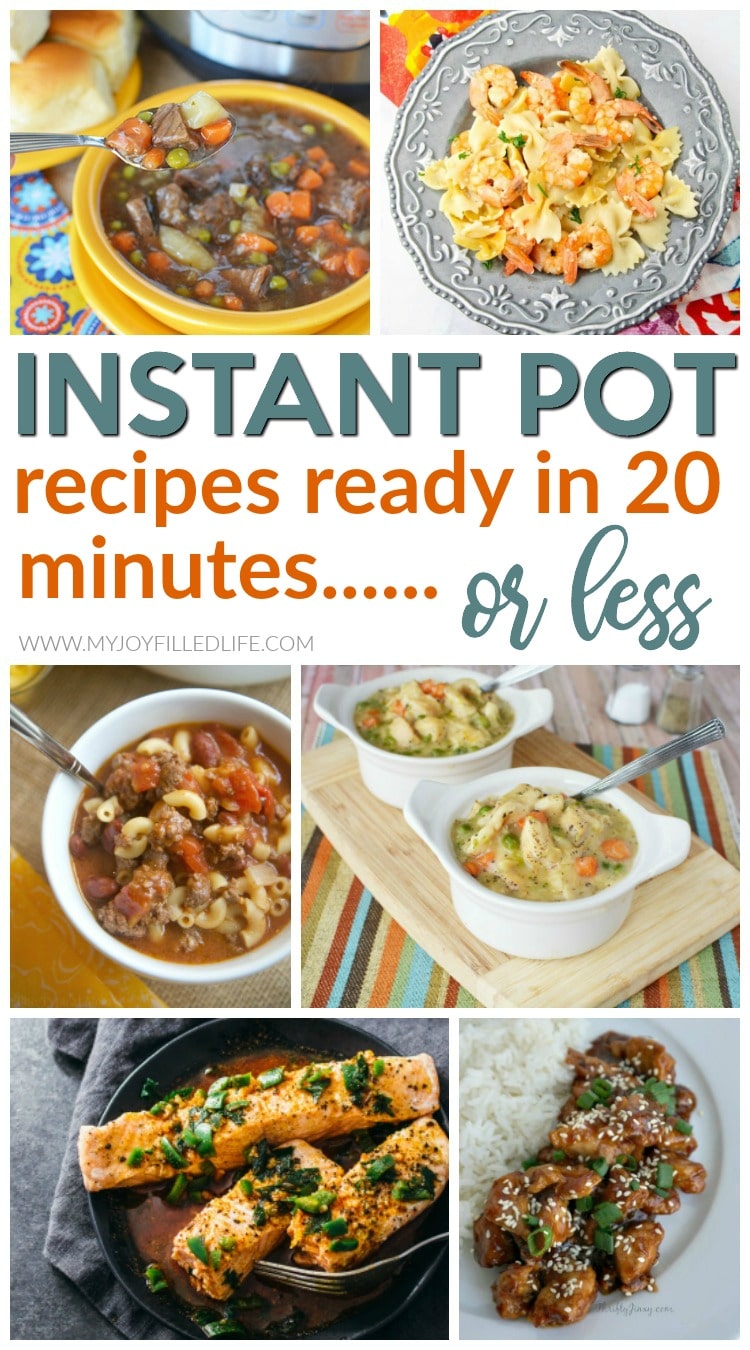 Here are 28 Instant Pot Recipes Ready in 20 Minutes or Less….
Shrimp Scampi from Crayons & Cravings
Healthy Chocolate Instant Pot Steel Cut Oats from A Virtual Vegan
Stuffed Cabbage Casserole from The Typical Mom
Instant Pot Beef Stew Recipe from Craft Create Cook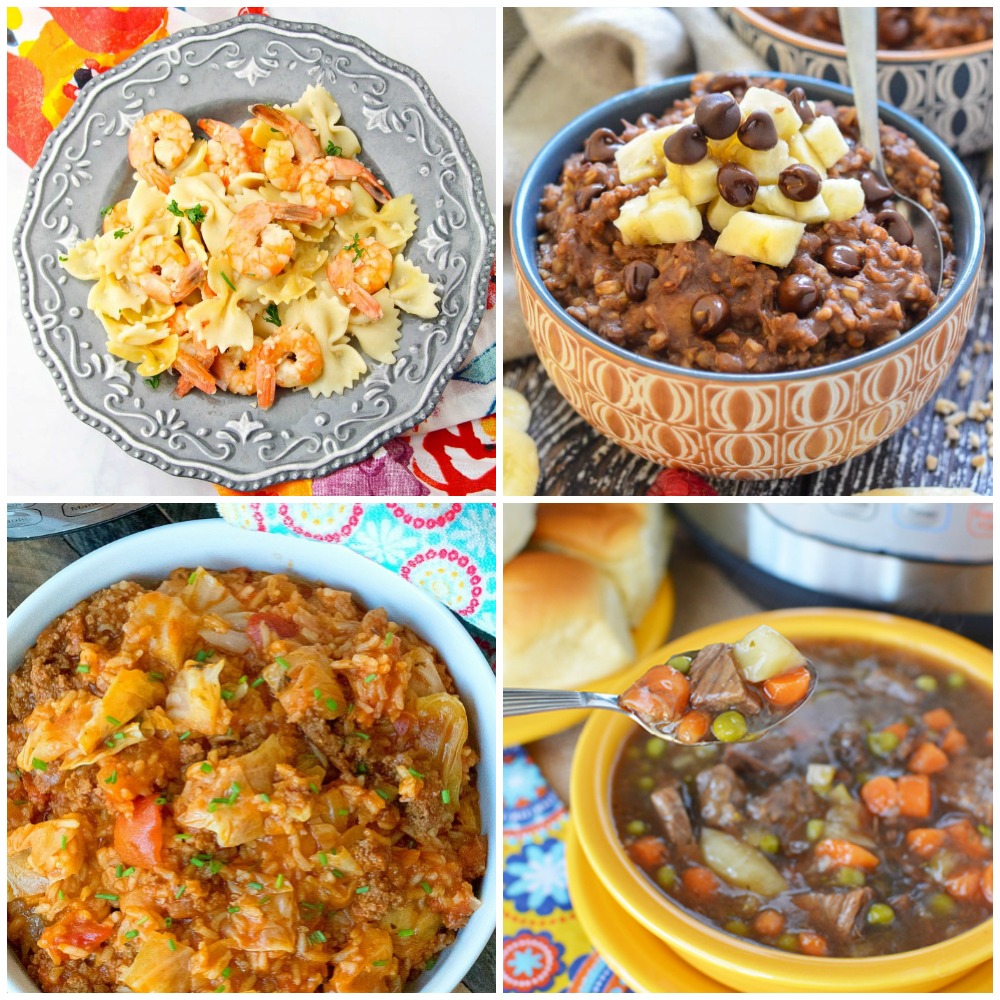 Salsa Verde Chicken from A Fork's Tale
Instant Pot Chicken and Dumplings from Southern Family Lifestyle
Chicken Florentine from Extremely Good Parenting
Philly Cheese Steak Sandwiches from Recipe This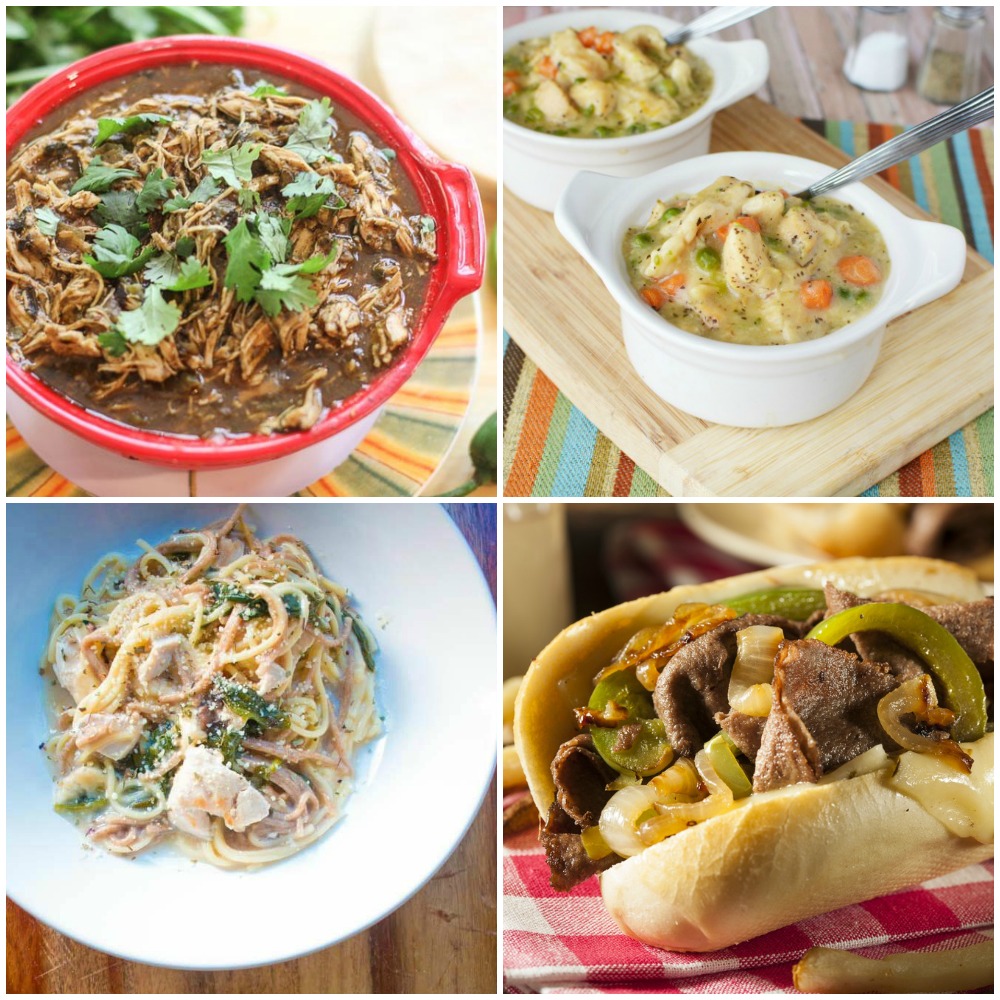 Instant Pot 6 Qt 7-in-1 Multi-Use Programmable Pressure Cooker

Genuine Instant Pot Stainless Steel Inner Cooking Pot – 6 Quart

Buttery Lemon Chicken from Mama Instincts
Sweet Potato Chili from Living Sweet Moments
Sour Cream & Sriracha Deviled Eggs from Raia's Recipes
Chicken Vegetable Soup from Eating on a Dime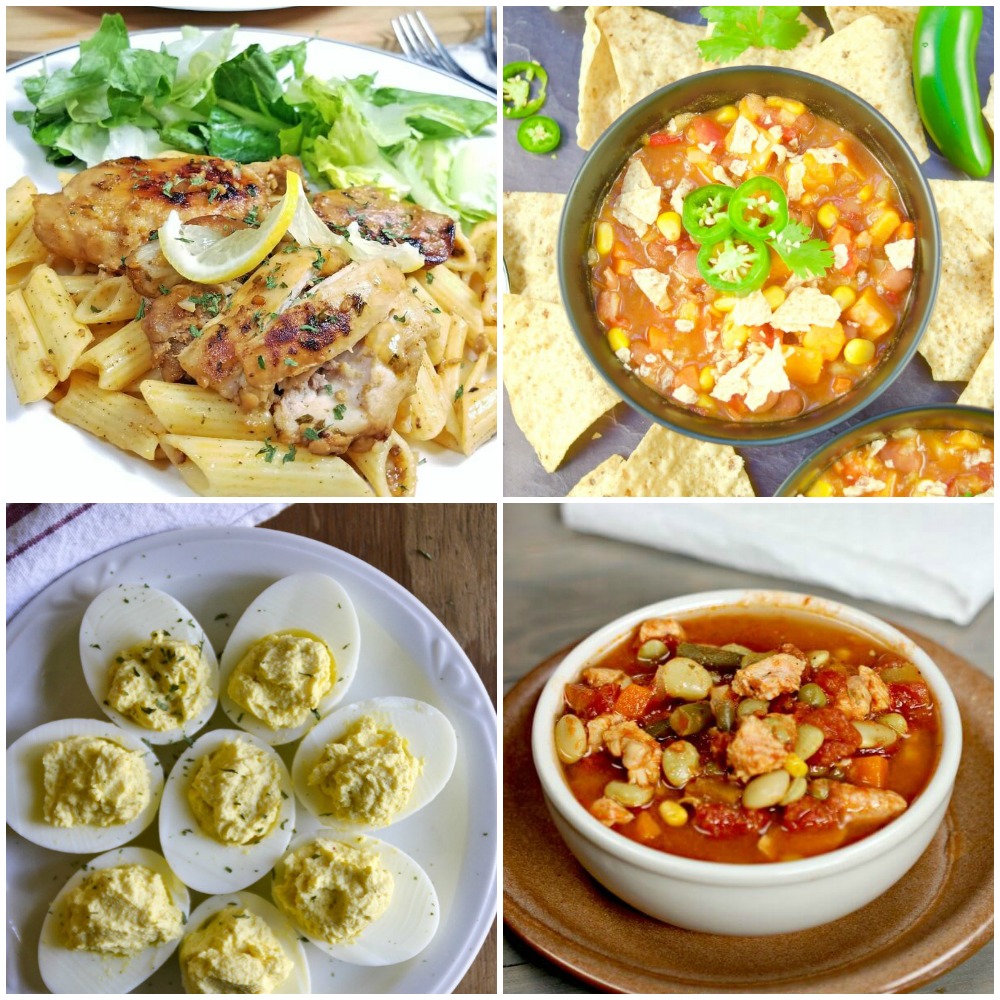 Instant Pot Mashed Potato Recipe from Recipes from a Pantry
Low Carb Taco Soup with Cream Cheese from Low Carb Yum
Instant Pot Pasta Carbonara from Adventures of a Nurse
Salmon with Chili Lime Sauce from Savory Tooth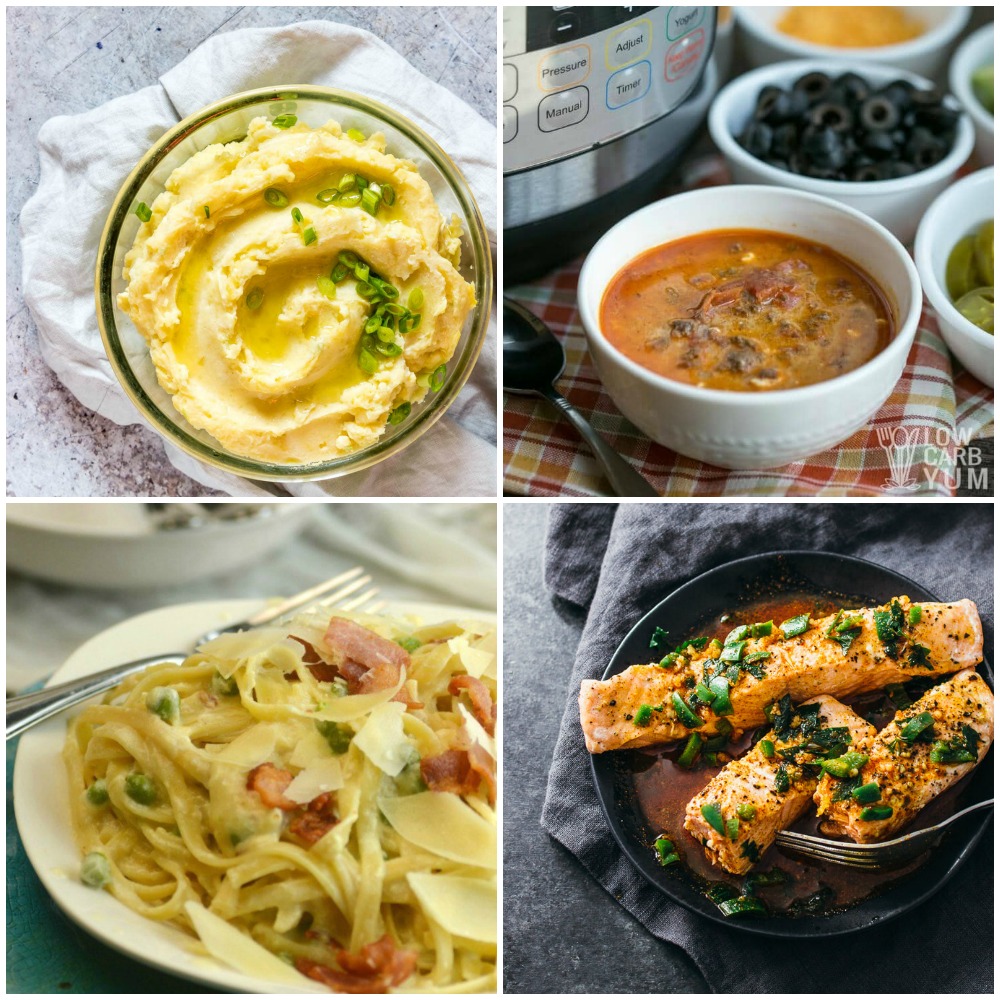 550 Recipes For Every Day – Healthy and Delicious Meals

Dinner in an Instant: 75 Modern Recipes for Your Pressure Cooker

Chicken Taco Bowls from Wondermom Wannabe
Honey Sesame Chicken from Thrifty Jinxy
Egg Rolls in a Bowl from Gluten Free Pressure Cooker
Instant Pot Mac & Cheese from The Classy Chapter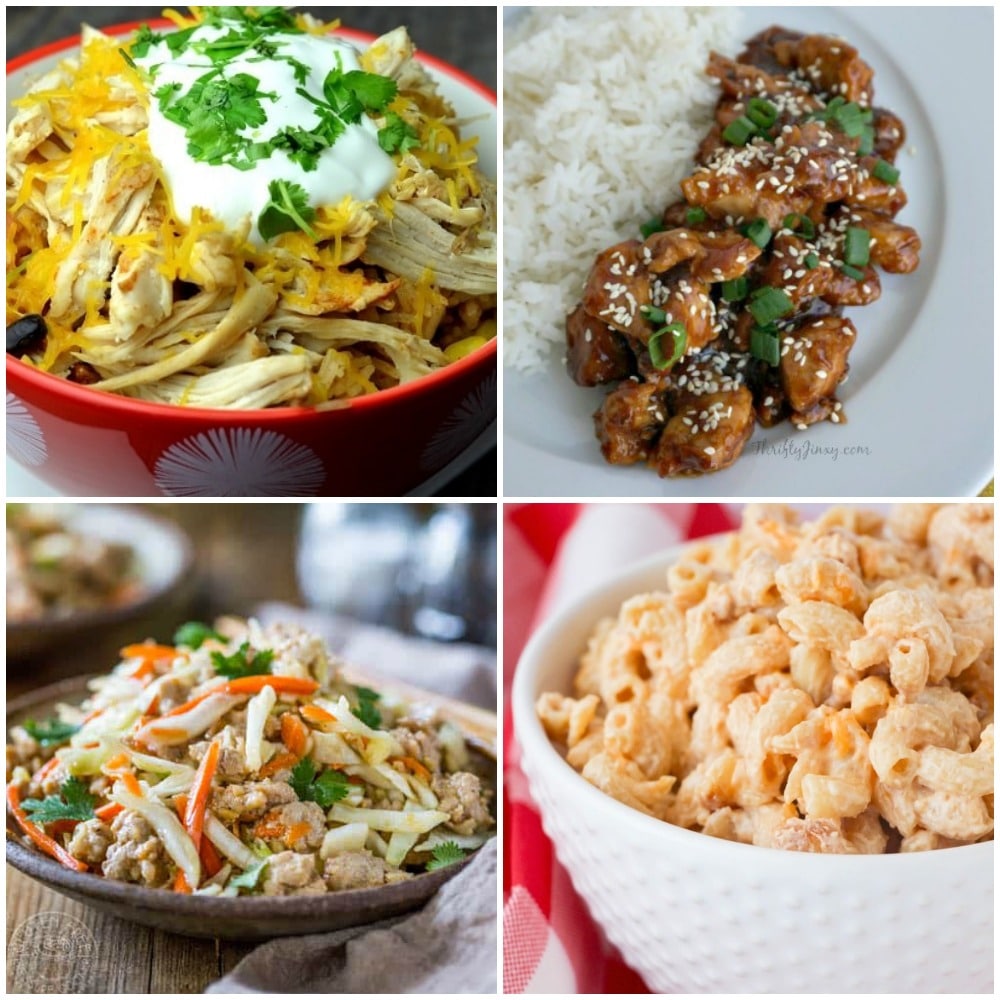 Pasta with Sausage and Spinach from Living Sweet Moments
Chicken Cordon Blue Casserole from Adventures of a Nurse
Tamarind Chicken from Rebooted Mom
Cheeseburger Macaroni & Cheese from Recipe This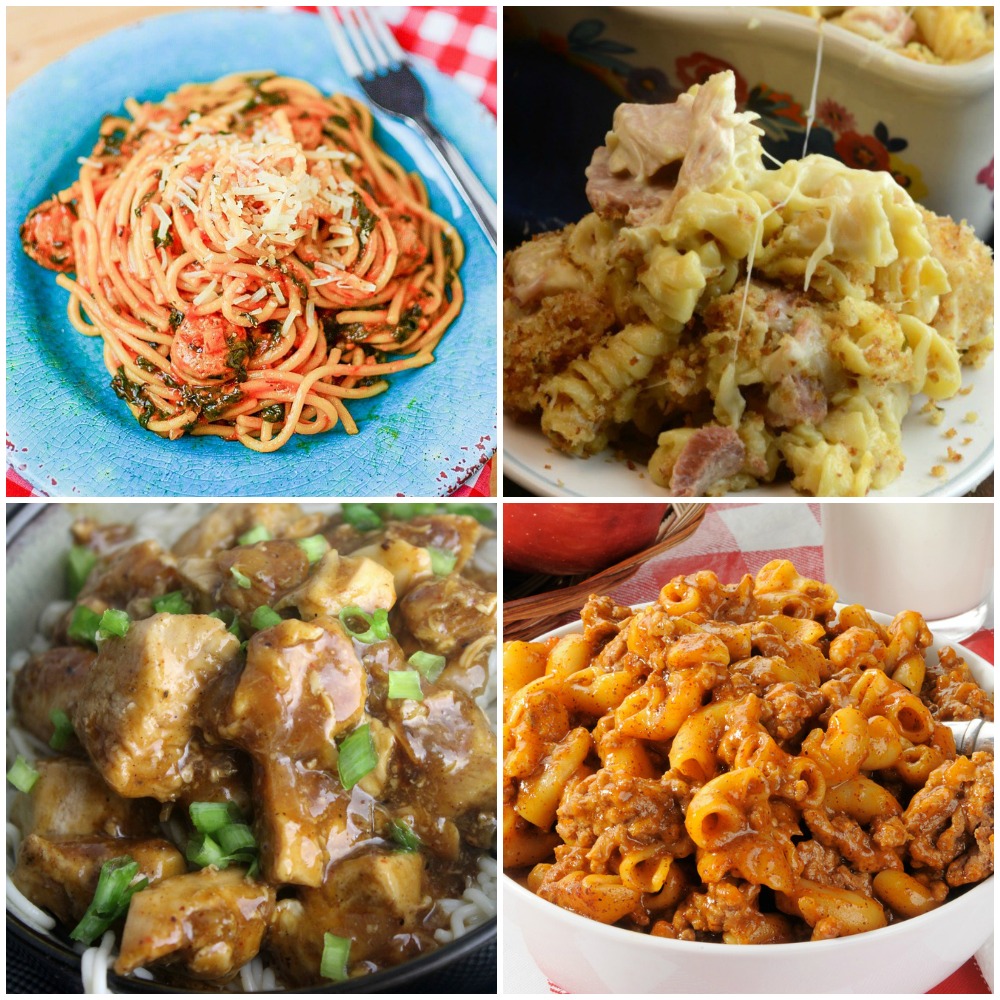 Instant Pot Chili Mac Recipe from The Typical Mom
Easy One Pot Enchilada Pasta from Instant Pot Recipes
Zucchini & Tomato Soup from The Classy Chapter
Sloppy Joes from I Don't Have Time for That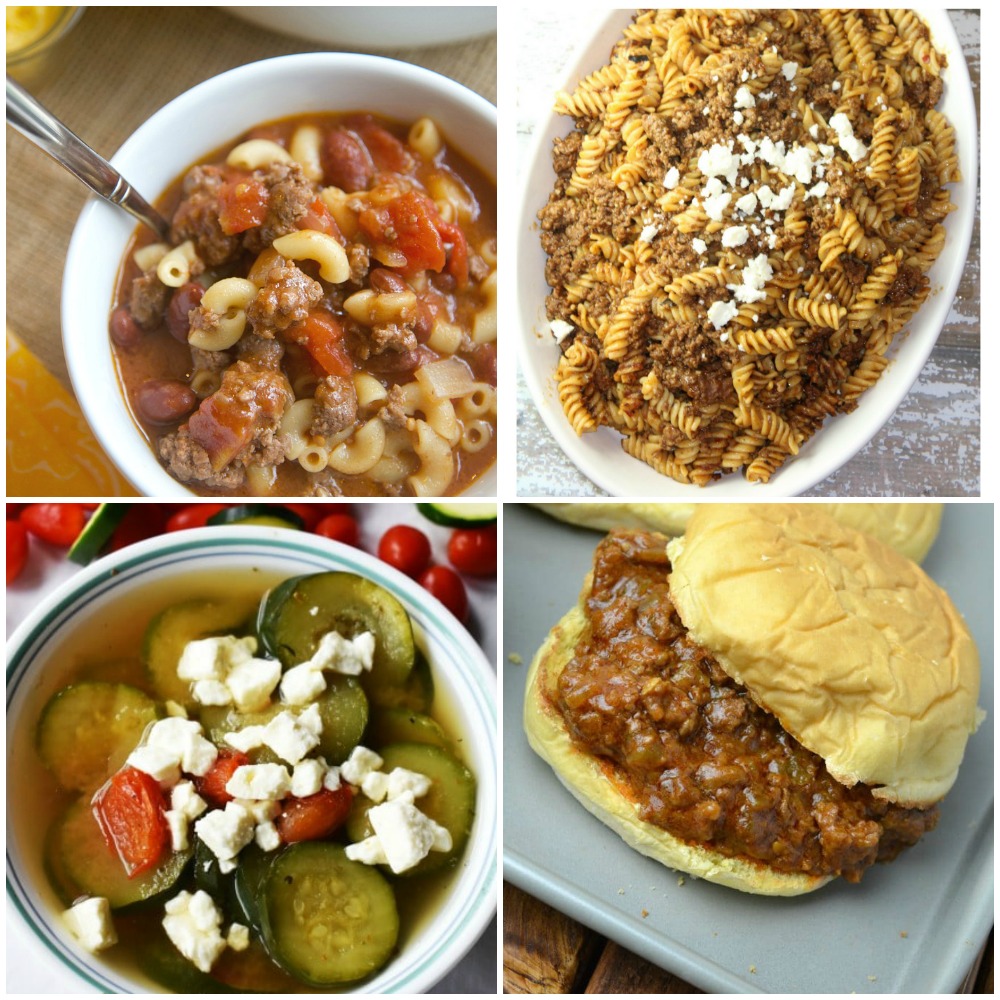 You might also like: