Be sure to check out all the posts, giveaways, and sponsors in the HELP! for the Homeschool Mom series!
Just click the image below.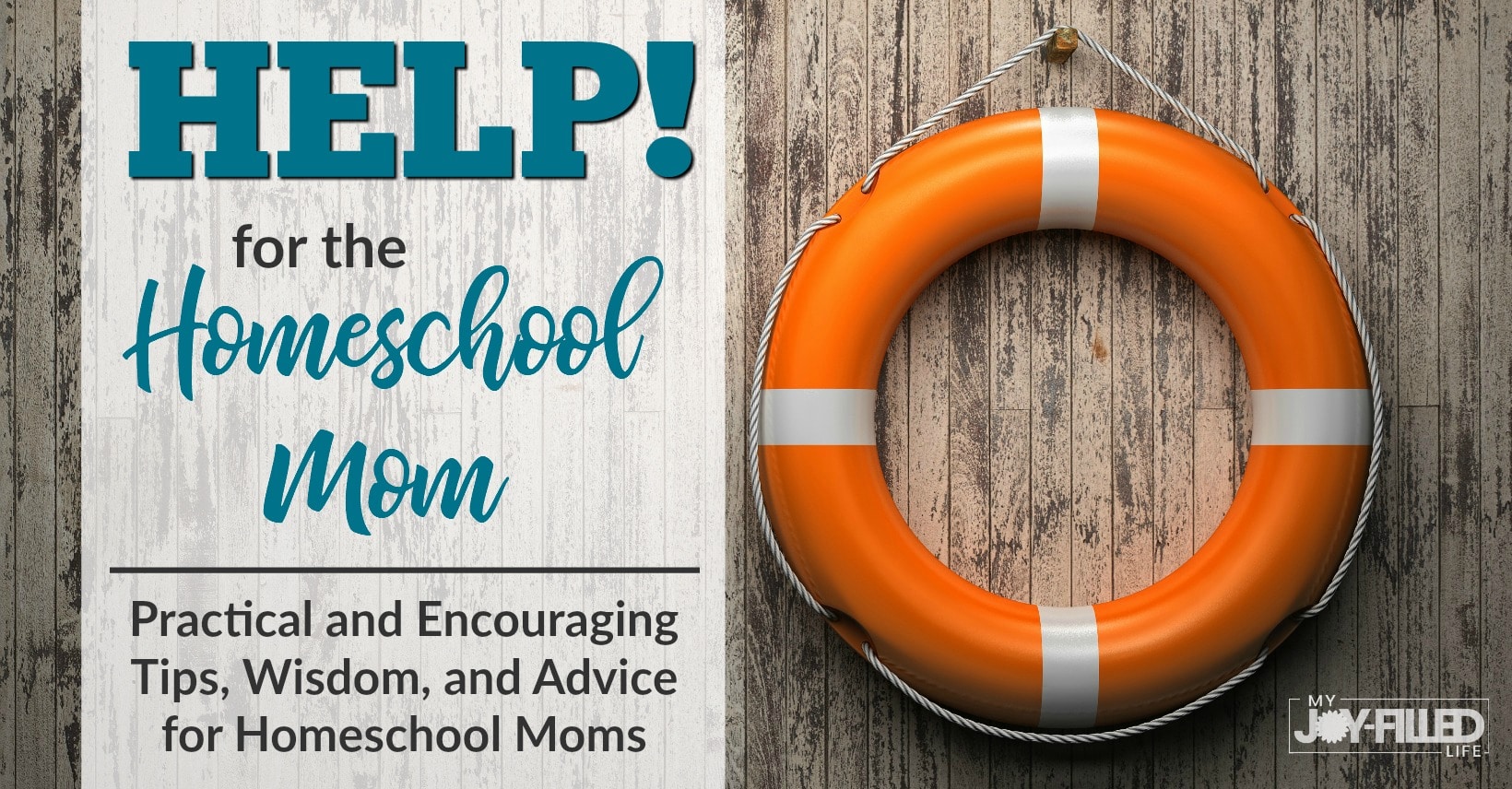 Homeschooling both littles and big kids can be a challenge. They both can be independent at times and need you at times. It may seem like you get one kid set up and working, then the next needs you immediately. No time for peace on top of planning and prepping activities for each of them. Who has the time? That's why in our house, we follow a child-led approach to learning. I'm in charge of the environment. The environment is in charge of what is learned. And my children are in charge of when and how things are learned.
(You can read more about how to get your homeschool room to teach for you in this post.)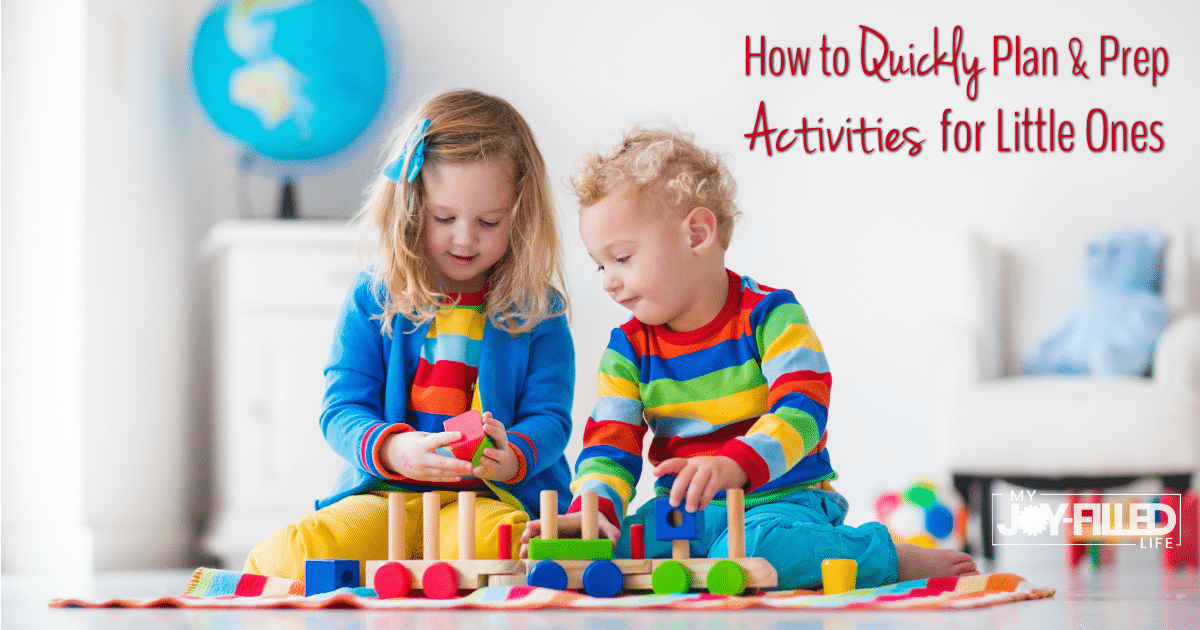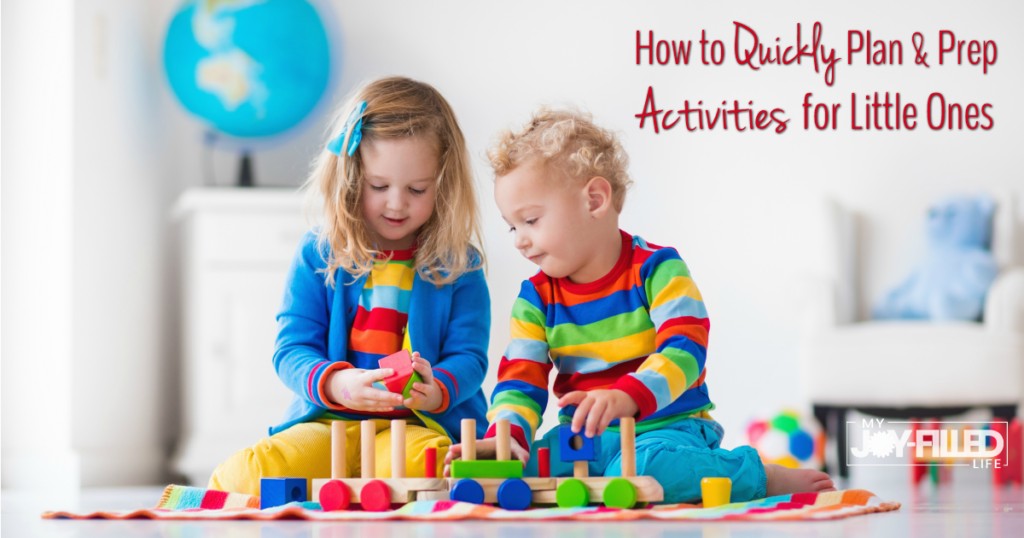 3 Tips to Quickly Plan and Prep Activities for Little Ones
Planning & prepping activities for any of your kiddos doesn't have to take a lot of time. I spend less than an hour each week prepping all my kiddo's activities.
1. Keep it Child-Led
My children are in charge of their learning, but I don't give up all control. I strategically place things in the environment I want them to learn.
If it's not in the environment, your child won't develop an interest or motivation to learn it.
The environment is more than just your homeschool room too. It includes all the experiences you give your child, like field trips and even everyday life.
I include a mix of what they are interested in and what I want them to learn on our shelves. The rest is up to them.
We follow a Montessori-inspired approach when it comes to academics. I wait until the child is motivated to learn a skill, model the activity, then let them explore on their own. Throughout the day, I question and guide them to think deeper.
2. Use Daily Bins
Every Sunday, I sit down to plan out our week. I look at my notes from last week to see what interests they currently have and what skills they are motivated to learn.
Then I plan out a few activities. Some activities go on our shelves. Others are a bit more structured and need me to model.
Once I plan out our activities, I gather all the materials and place them in a daily bin.
The night before, I set up the next day's activities which usually takes 5-10 minutes.
3. Repeat Activities
Repetition is a good thing. Each time a child does an activity they are deepening their learning.
If they stop doing an activity, it doesn't mean they are bored. It simply means they have learned enough to satisfy their curiosity.
When this happens, I either add something to the activity to make it more challenging or I put it away for a while.
We use shelves where I keep our learning games/activities. At the end of the week, I take a quick assessment. Then change our shelves according to how much time they spent on each activity.
Sometimes activities stay on our shelf for months because my kiddos keep going back to it. Other times they only last a week on our shelf.
We spend 3 hours in our homeschool room 4 days a week. During this time, my kiddos explore the activities I've set up while I help guide them to deeper learning or new interests.
Repeating activities, using daily bins, and keeping it child-led has helped me cut back on my planning time. I spend no more than an hour week planning & prepping.
Ready to start a child-led homeschool? Click the image below to download our getting started guide.
Thank you to our featured sponsors!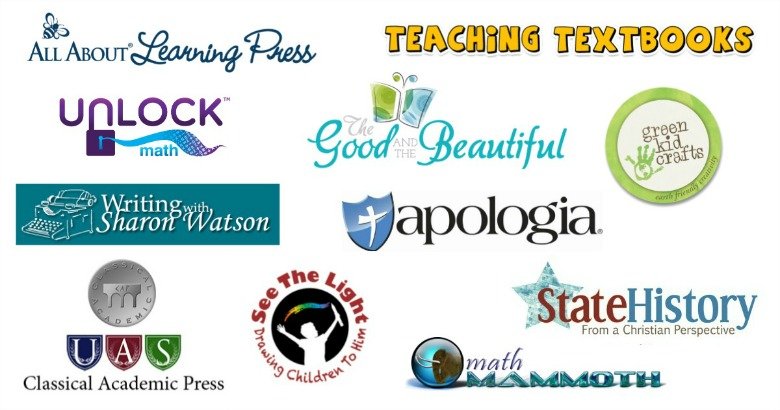 Don't forget to check out ALL the helpful posts in the series
and enter the giveaways (over $2000 worth of prizes)!
>>> CLICK HERE <<<
---
Amanda is the owner of Sicily's Heart & Home where she helps beautiful mama's homeschool their kiddos using a child-led approach without spending a lot of time planning & prepping. She is a former elementary and preschool teacher with over 11 years experience. Amanda has 2 kiddos of her own, Sicily & Kade, who follow this exact child-led approach that she advocates. Amanda is the creator of Learning Through Experiences: A Child-Led Curriculum which currently has a full toddler and preschool curriculum with plans to expand up to sixth grade. In her spare time, she likes to read, garden, and relax in a bubble bath. You can follow her on Facebook, Pinterest, and Instagram.