The truth is, homeschooling isn't about what your kids learn today, this year, or even throughout all of their homeschooling years. Homeschooling is about more than an education.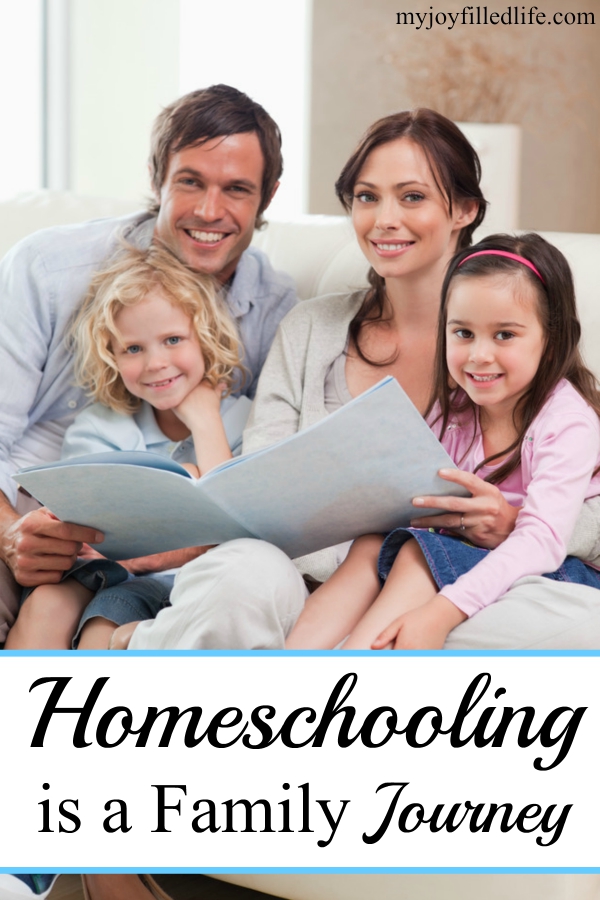 Homeschooling is a family journey that encompasses every aspect of every day.
Often we get overwhelmed trying to figure out the "right" curriculum, homeschooling method or schedule, instead of focusing on the joy and blessing that homeschooling is for our families.
Homeschooling is a family journey that provides countless opportunities for family unity throughout the years.
Unit Studies allow your children to work together on one topic/subject and share or create themed projects together, field trips are a great family learning activity, and when older siblings help younger siblings with a difficult subject it encourages growth in both students and builds sibling relationships!
[Tweet "#Homeschooling is a #family journey that encompasses every aspect of every day."]
Everyone begins their homeschooling journey for a unique reason. Yet, we all choose to homeschool for some basic reason.
Homeschooling is best for our families.
We are so quick to forget that truth as we get lost in all of the planning, grading, tracking, etc. When we forget this important fact, we become stressed, unmotivated, and lack inspiration for homeschooling.
Homeschooling is so much more than we realize on a day to day basis.
Often we get lost in looking ahead instead of focusing on today. While the future needs to be considered, we must live today in order to be prepared for tomorrow.
Our children count on us to direct their homeschooling journey, but if we're too busy planning the future, we may direct them incorrectly because we've missed today.
I encourage you to take time before you begin the upcoming homeschool year to ensure that your plans aren't locked in so tightly that you miss out on your homeschool journey itself. Allow yourself time in each day to enjoy the lessons and moments with your children. Live today to make homeschooling memories to last a lifetime.
The following two tabs change content below.
Misty is a Daughter of THE King, Native Texas girl, Navy brat at heart, loving Fisherman's wife, blessed homeschooling mother of 2, founder of
Year Round Homeschooling
and author of
Beautiful Ashes
. She is passionate about being real through every stage of life and encouraging homeschool moms throughout their homeschool journey. Her heart is full of ideas and passions, but the hours in her day never multiply to get it all done. Misty enjoys reading, music and photography in her spare time.