Thinking about using a homeschool bible curriculum with your children, but are unsure how to start! Read our helpful tips on how to incorporate God's Word into your children's lessons!
God has commanded us as parents to teach our children His Word in every circumstance. If you are homeschooling your children already, what better way and time can we teach them God's Word, then when they're at home learning with you?
While this may be a challenge if you yourself are young in your faith, there are several great curriculums that will help your students get a well-rounded education, while learning the truth of God's Word. Here's a few approaches you need to take when using scripture as a crucial textbook in your homeschooling curriculum.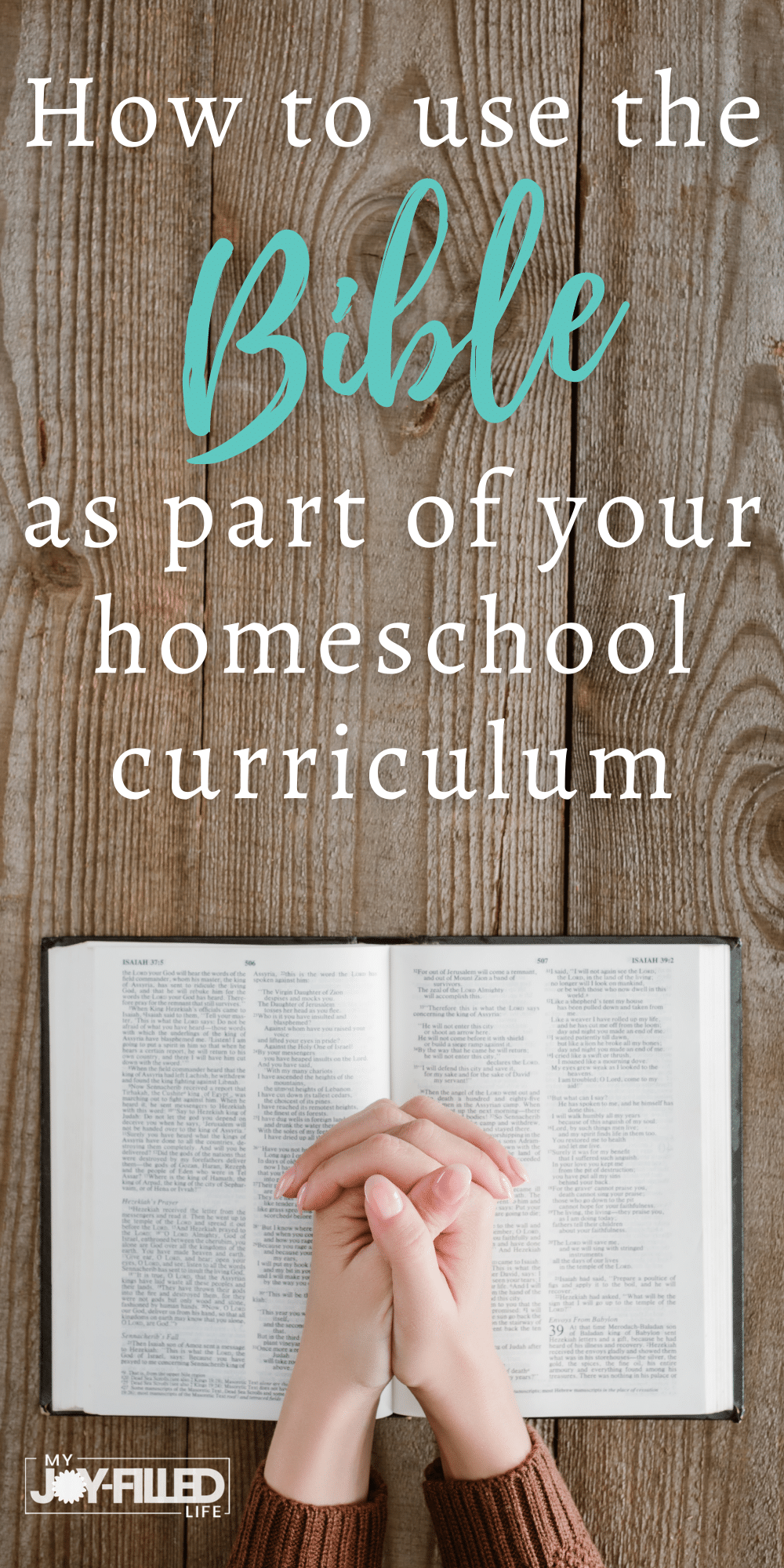 Homeschool Bible Curriculum Tips
The Bible Should be Your Primary Textbook
We are taught that God's Word is Truth and authoritative. We need to be teaching this to our children. Using the Bible as the primary textbook for homeschooling your children will "Fill them with the Knowledge of His will..", teaching them who God is, and his purpose for your son or daughter's life.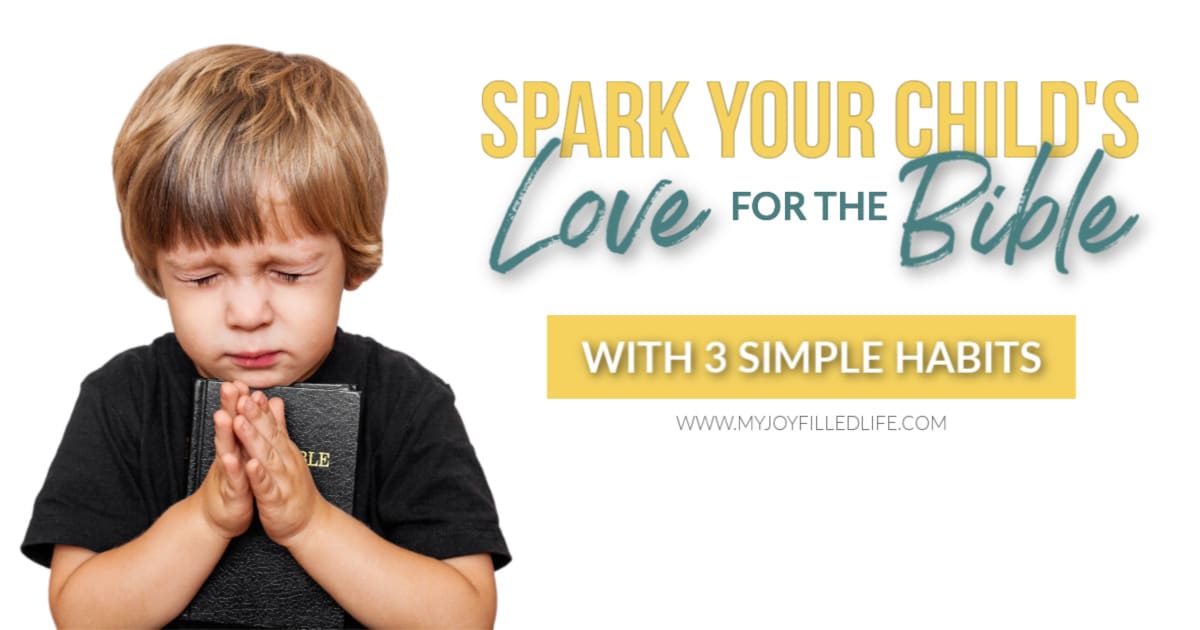 Starting your day in God's word is putting Him first, teaching your children where their priorities should be, and everything else will fall better into place. Using secular curriculum only will take your children further away from what God commands of us as parents. (Deut.6:4-9)
This doesn't mean that the Bible is the only textbook your child should go to. Yet it is where your child should be able to go back to, to see if another lesson is aligned with what God says.
The Bible is THE Science Book
We need to teach our children that God loves science. Scientists believe that science proves against what the Bible says, but that's further from the truth. Teaching your children about creation goes against everything public school textbooks are trying to feed our children.
While it's great to get other science book curriculums, make sure they hold to the truth that is presented in scripture. Here are great Biblical Science curriculum for homeschooling, that will not go against the Word of God.
The Bible Reveals God's Mathematical Masterpiece
The Bible teaches that God had order and perfection in everything he accomplished in creation, and all throughout scripture. Students also need to have the correct answers, being orderly and neat in their work, and giving their best efforts.
Find homeschool bible curriculum that parallels this teaching from God's word that will give your children the tools the need to be successful with God's intent on math. Here are some Biblical Math curriculum that will teach you more of God's intelligent design.
Be sure to check out our Bible themed math worksheets!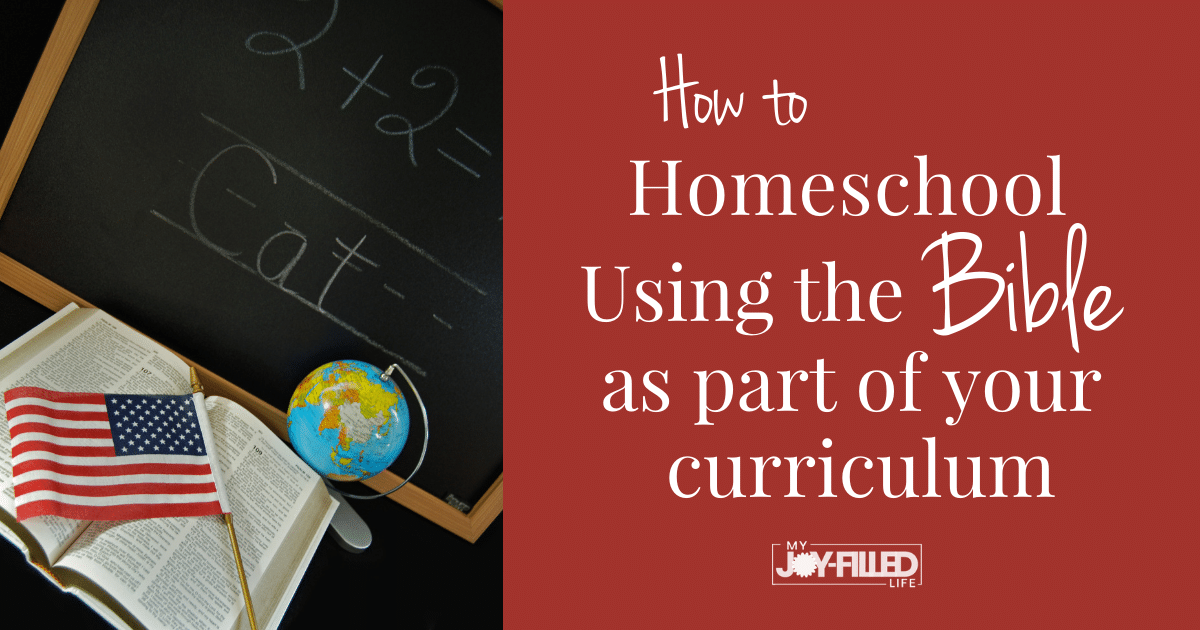 It's a Relevant History Book
Historians will note that the Bible is a historically accurate text that has confirmed dates, names, places, and events, that other history books confirm. While some historians will argue against this, who's word will you choose to believe?
If we believe the Bible to be true, then we will believe in the historical parts to it as well. There are so many history books that's information follows right alongside the authority of scripture. Here are some great Biblical History Curriculums that will follow right along with the Bible, while bringing it more alive to your student.
Great Homeschool Bible Curriculum
Are you looking for other ways of presenting the Bible to your students? Consider these Bible curriculums that have been made to teach your students the skills, and education they need to succeed in the world.
These great Biblical Curriculums will take your children further into their faith then you thought possible.
These are ways to use the Bible as part of your homeschooling curriculum, and also other Biblical curriculums that are good. If you use the Bible as your primary textbook at home, tell us about your experience and how your children respond to this style of teaching.
Other Posts You May Find Helpful: