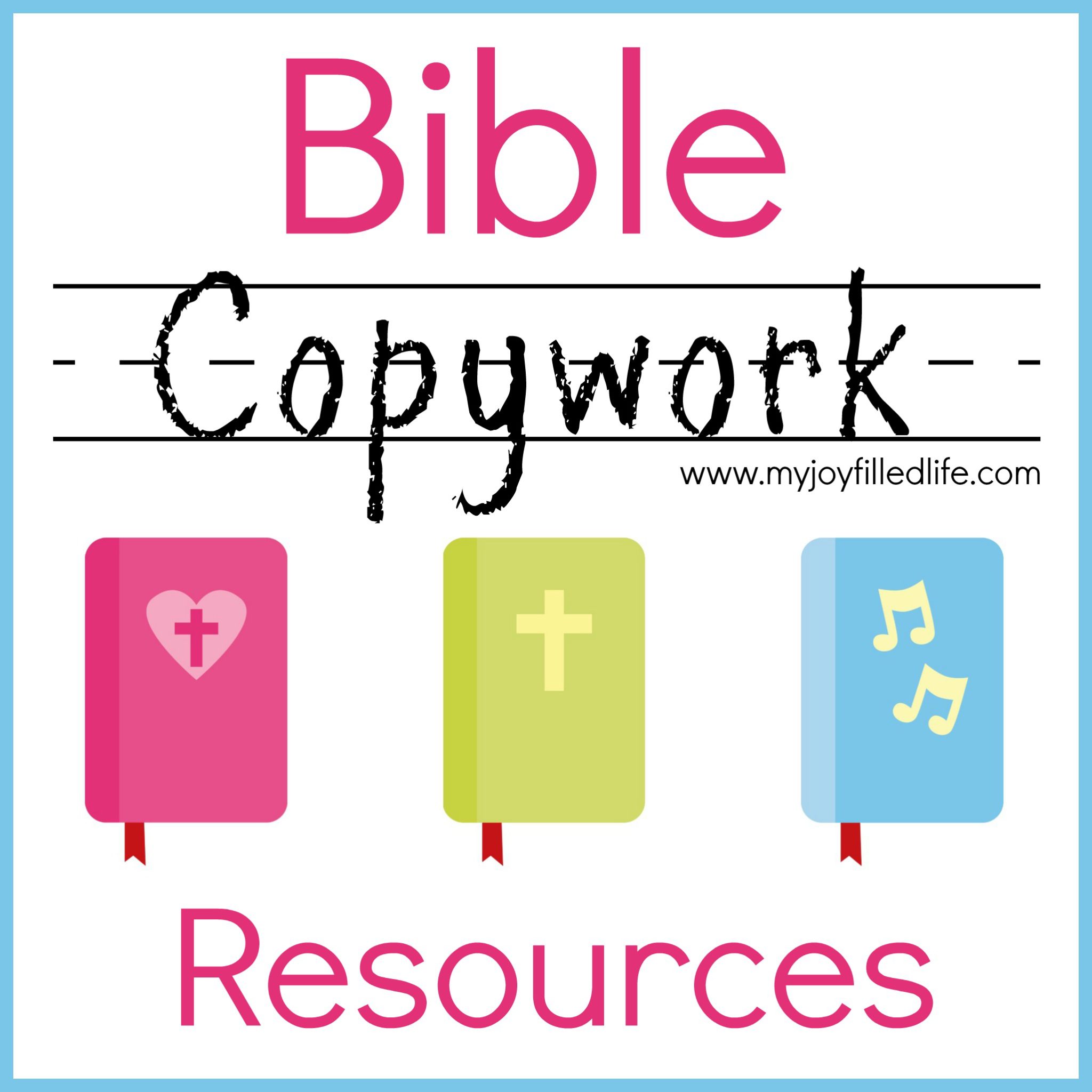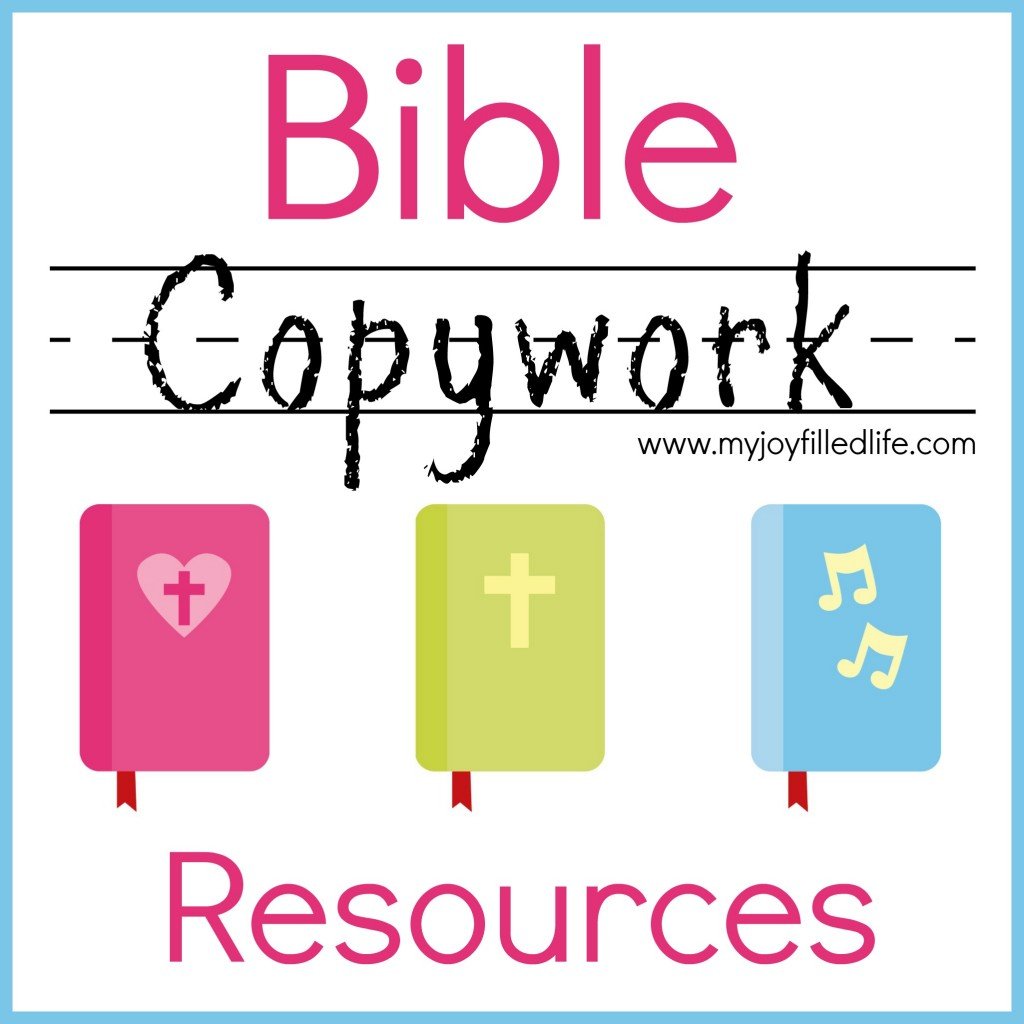 I like incorporating copywork into our homeschool whenever possible, especially into our science, history, literature, and Bible studies.
The benefits of copywork are many –
Helps reinforce concepts you are learning
Increases your child's vocabulary
Teaches thoroughness and precision
A good memorization technique
Reinforcement and teaching of grammar skills
A model for good composition
Here are some resources you can use if you'd like to incorporate Bible copywork into your school day.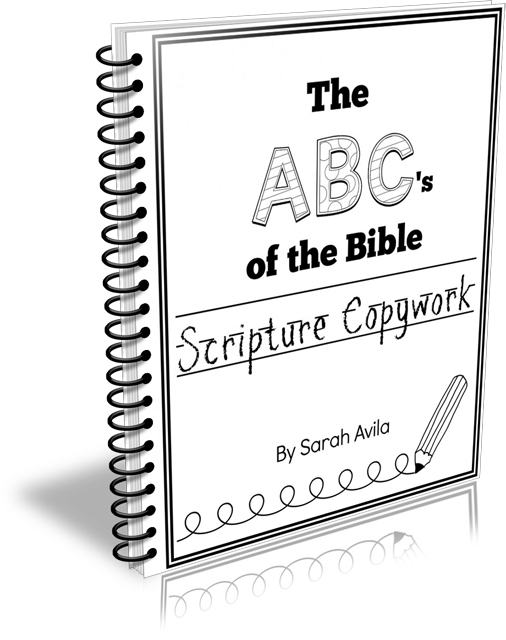 The ABCs of the Bible Scripture Copywork is copywork that I made to go through the letters of the alphabet. It contains 78 scriptures from the King James Version of the Bible – 3 scriptures for each letter of the alphabet. Recommended for grades 1-5. You can get a FREE sample here.
$5.99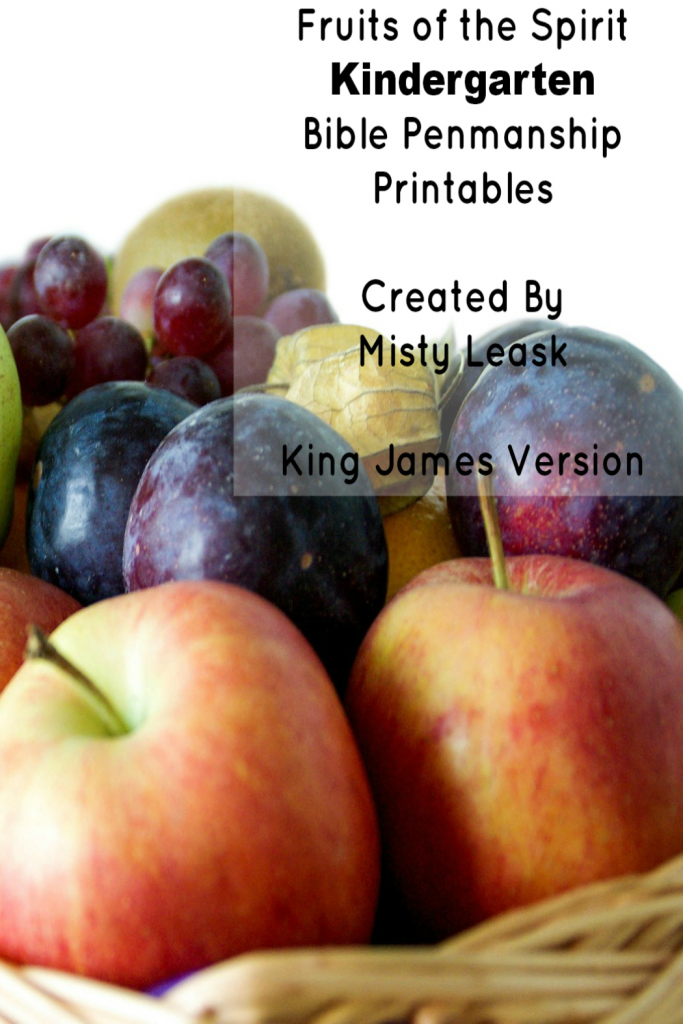 Fruit of the Spirit Bible Penmanship has four different levels – Kindergarten, 2nd Grade, Beginner's Cursive, and Cursive – each with 70+ Printable Penmanship Sheets with Bible Verses from the KJV on each Fruit of the Spirit.
$4.99/level
Bible Writer has two volumes. The theme of Volume 1 is Who is God? and contains 26 ABC Bible verses from the Old Testament that teach who God is. Volume 2's these is Who is Jesus? and has 26 ABC Bible verses from the New Testament about Jesus. Each volume provides 90+ pages that include letter tracing, manuscript, and cursive.
$4.99/volume
Classical Copywork has scripture copywork from the books of Genesis and Exodus. You will get one verse from each chapter of each book. There are three levels to choose from – Beginner, Elementary, and Intermediate. Genesis and Exodus copywork are purchased separately and the price below reflects one level of one of the books.
$2.00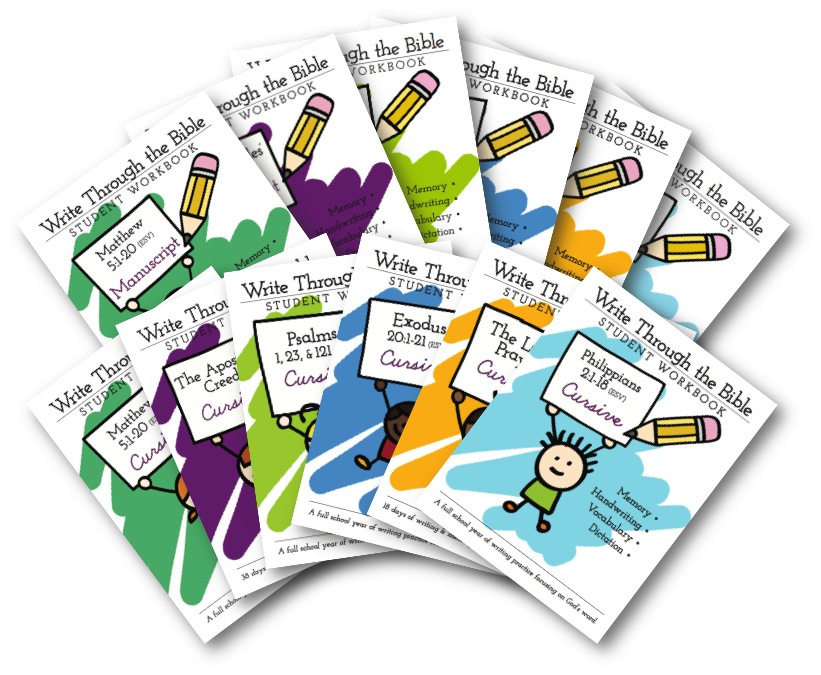 Write Through the Bible has several different copywork selections in both manuscript and cursive. The copywork is available in both ESV and KJV. There are also complementing family Bible studies to go along with some of the copywork selections.
$4.99 and up