This popsicle recipe is the perfect summer treat for picky eaters! They're so sweet and yummy, they'll have no idea there's hidden veggies inside. Your kids will love cooling down with these hidden veggie popsicles this summer! Just follow the step by step directions below to make your own veggie popsicles.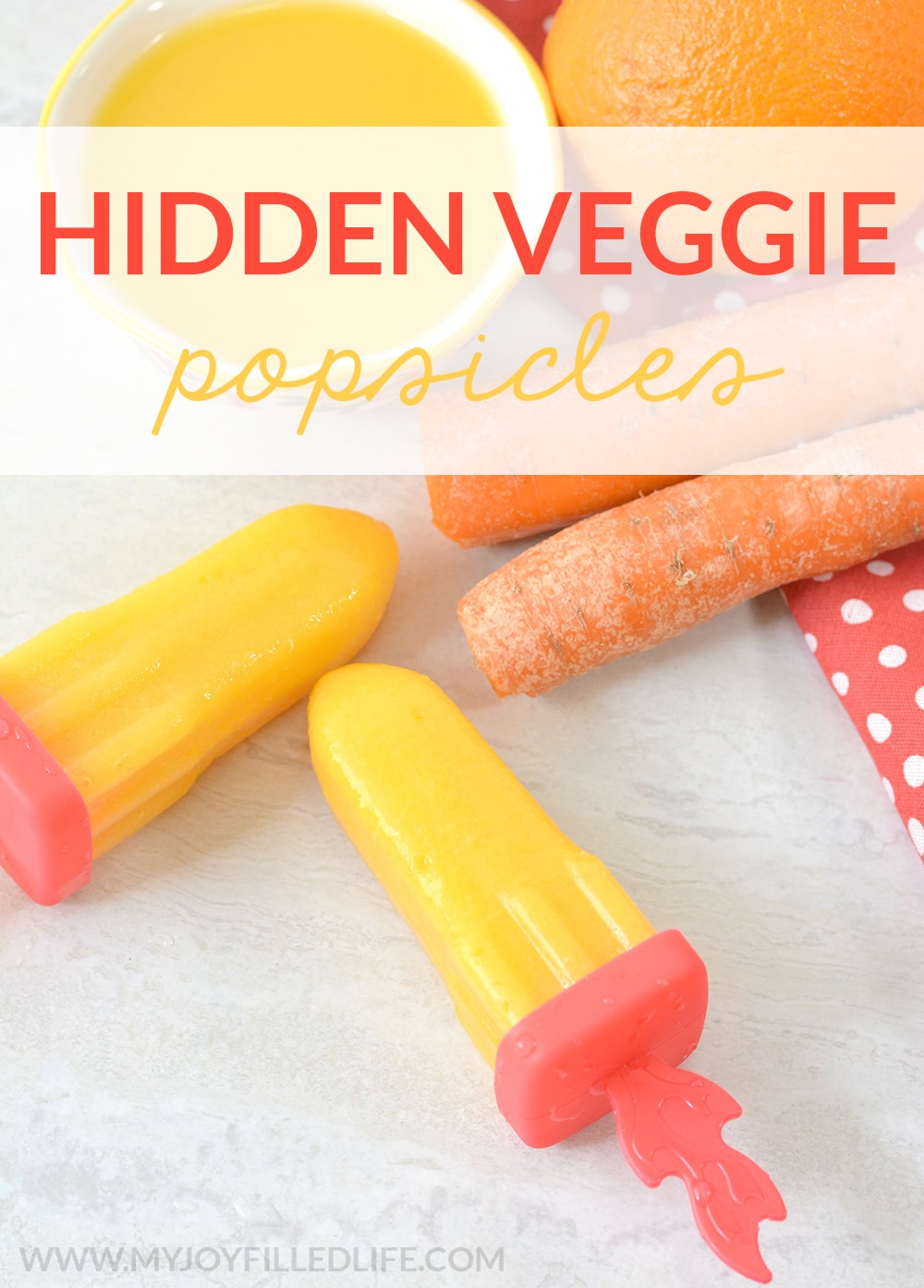 We all know how hard it can be to get picky eaters to veggies – sometimes it can result in a serious nightmare. You really have to get creative sometimes to get them to eat an adequate amount of veggies! I love these hidden veggie power popsicles because they help get veggies in the kids and they're so sweet and delicious from the fruit that you have no idea. Plus, they're great for helping them cool down during the hot summer months. Talk about the perfect popsicle recipe!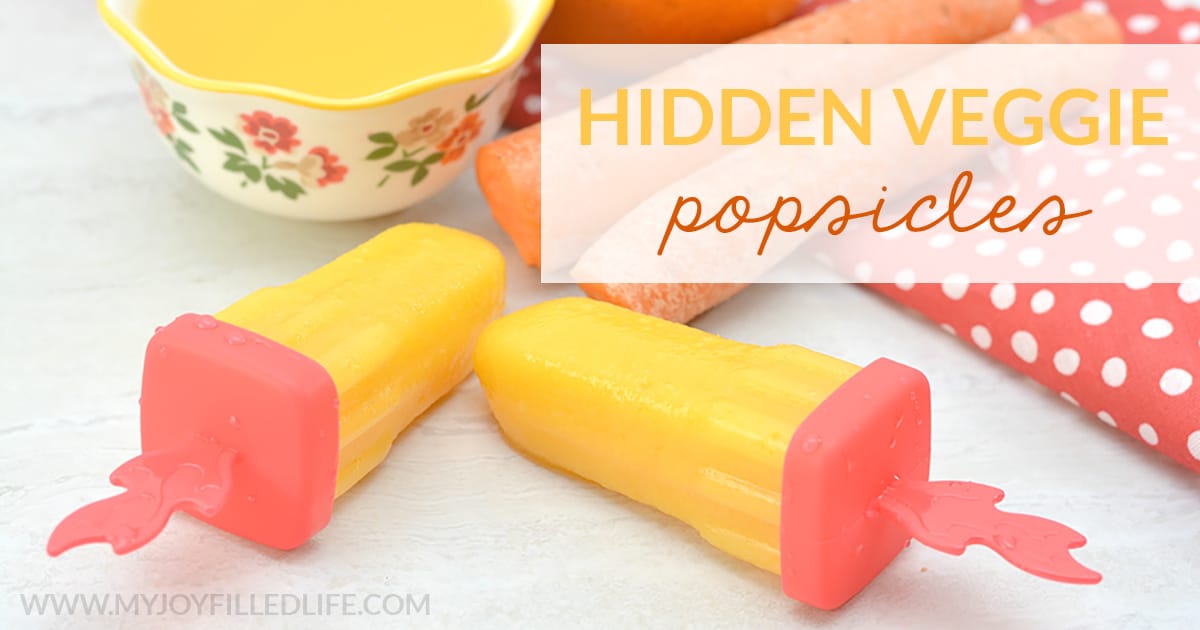 Ingredients for the hidden veggie popsicles:
1/2 cup orange juice
1/2 cup carrot juice
1 cup frozen mango, cubed
1/3 cup frozen pineapple, cubed
Direction for the hidden veggie popsicles:
Before you get started with your hidden veggie power popsicles, gather up all your ingredients. This just makes it easier in the kitchen – and this popsicle recipe doesn't have very many ingredients!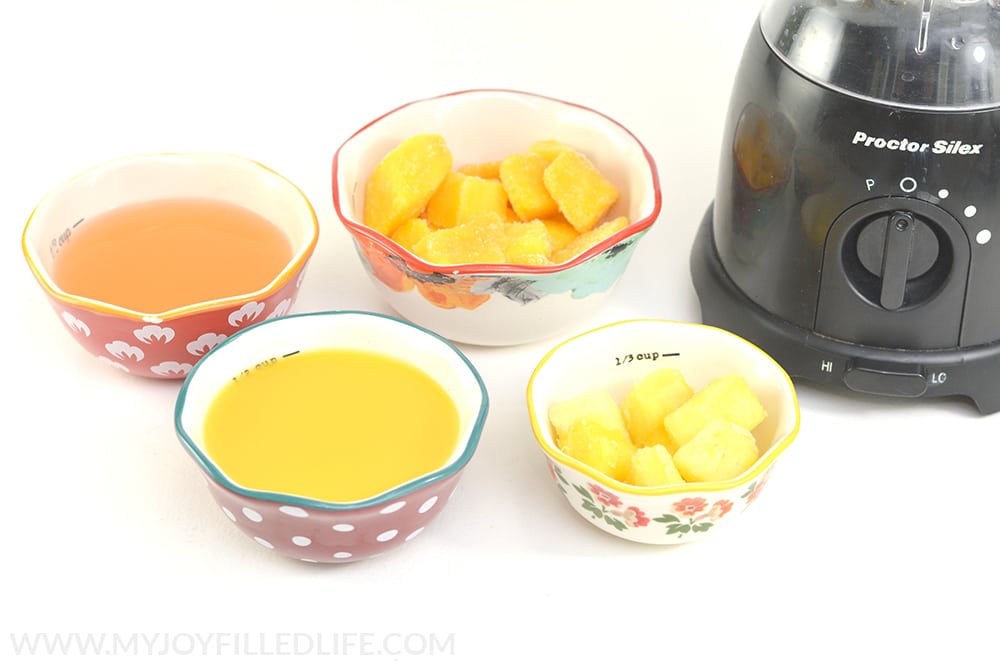 Now that you have all of your ingredients, let's get started! Place your frozen mango into a blender.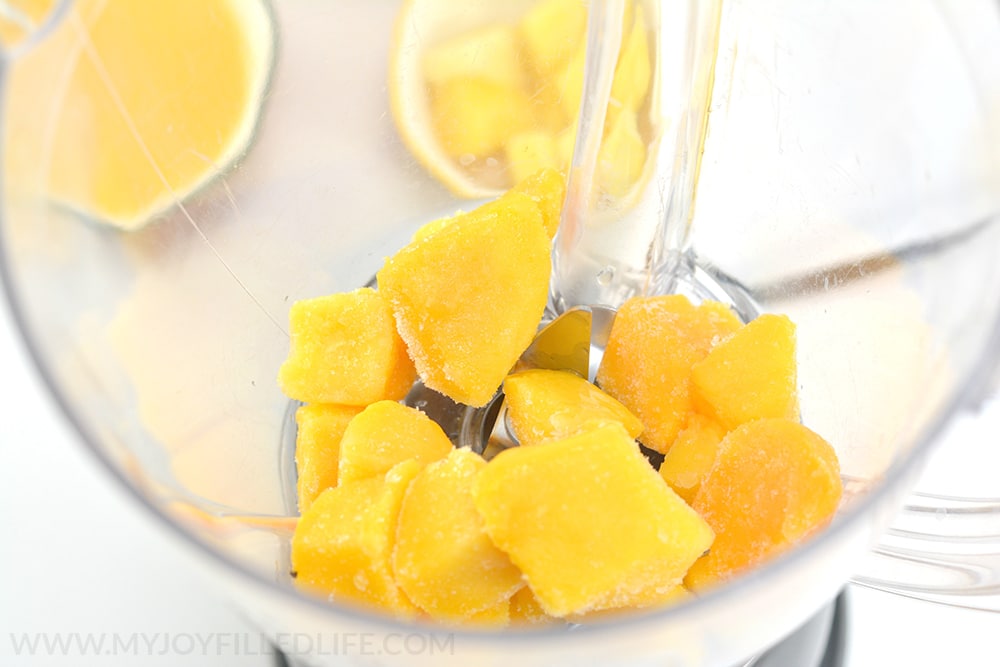 Next, add in the carrot juice into the blender. If you're unable to find straight carrot juice or make your own, you can substitute this out for a natural veggie blend that contains carrots.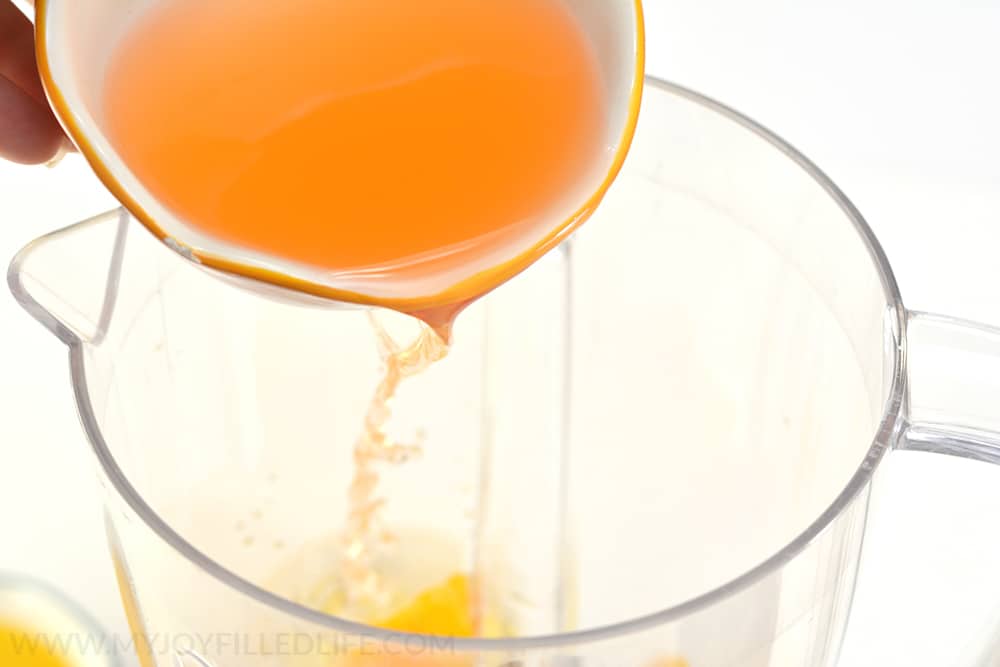 Then, pour in the orange juice. Mix in the frozen pineapple and blend on high until the mixture is smooth and well combined.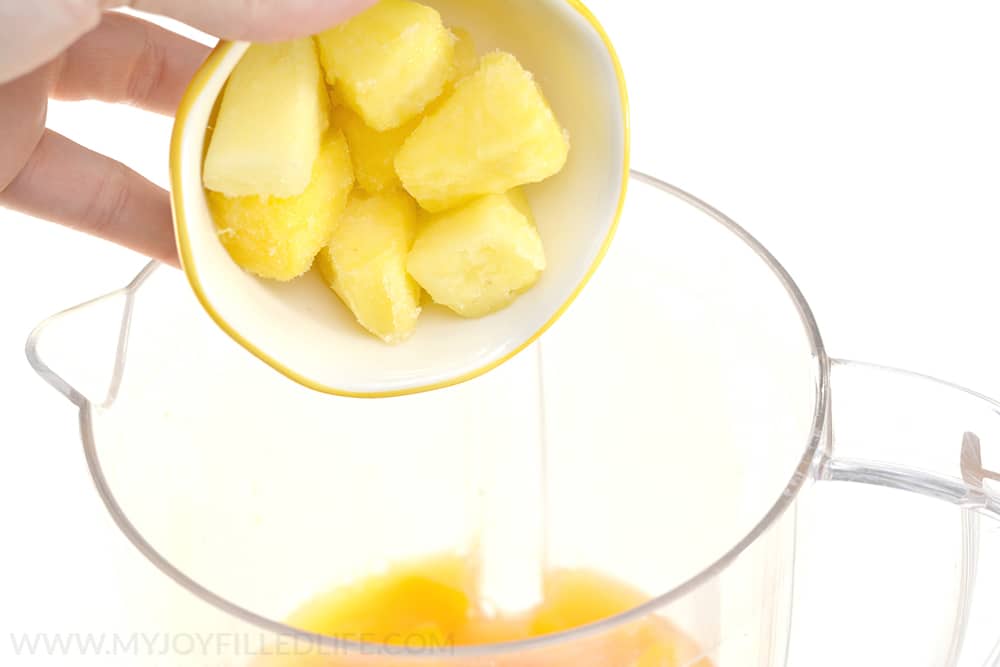 Pour the mixture into the popsicle molds and place them into the freezer for at least a few hours, up to overnight.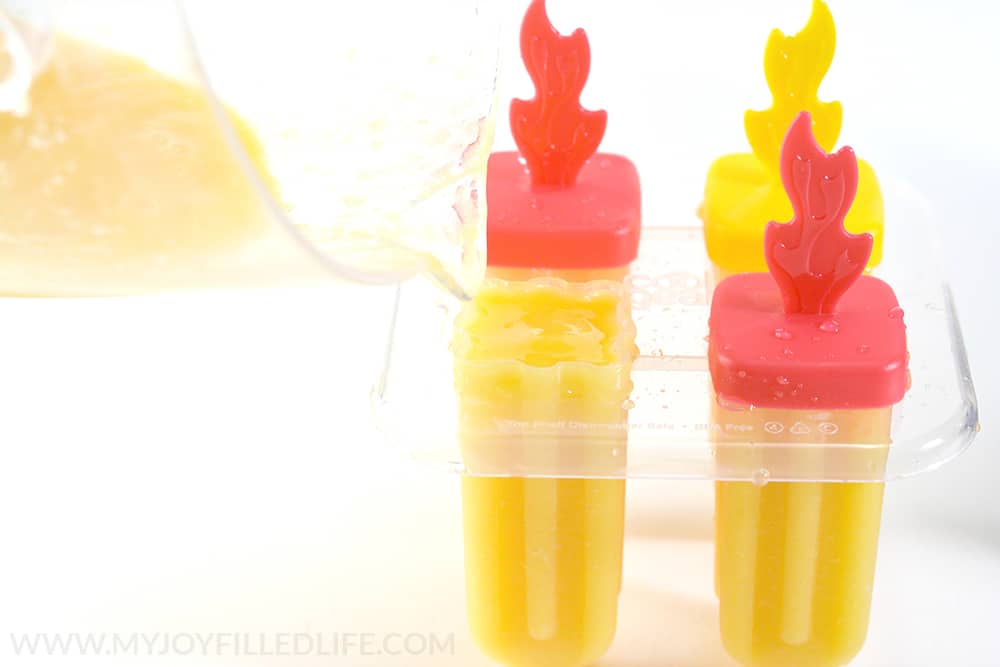 Once the popsicles have completely set, they are ready to serve! Place the molds under running water to release the popsicles.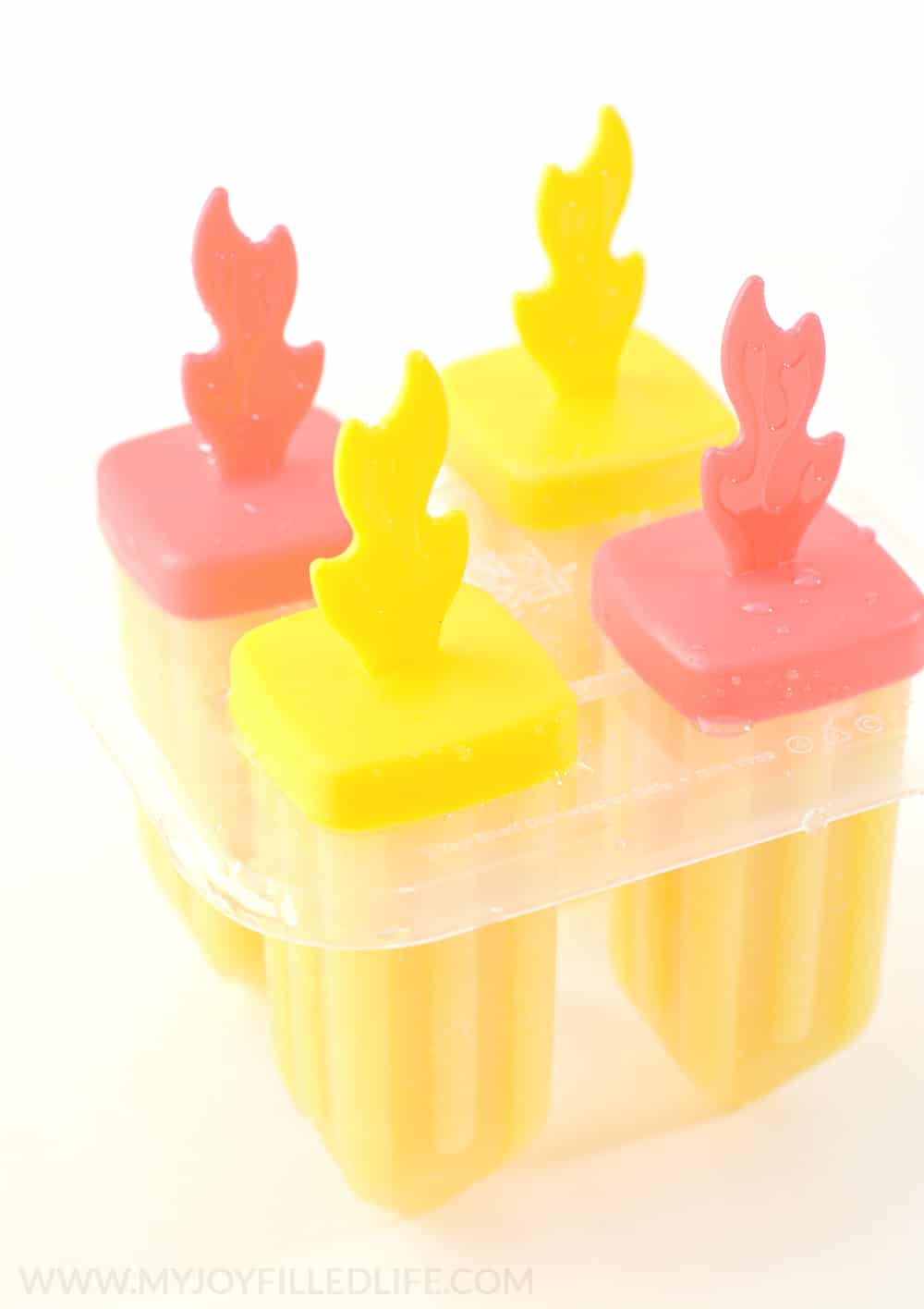 Enjoy!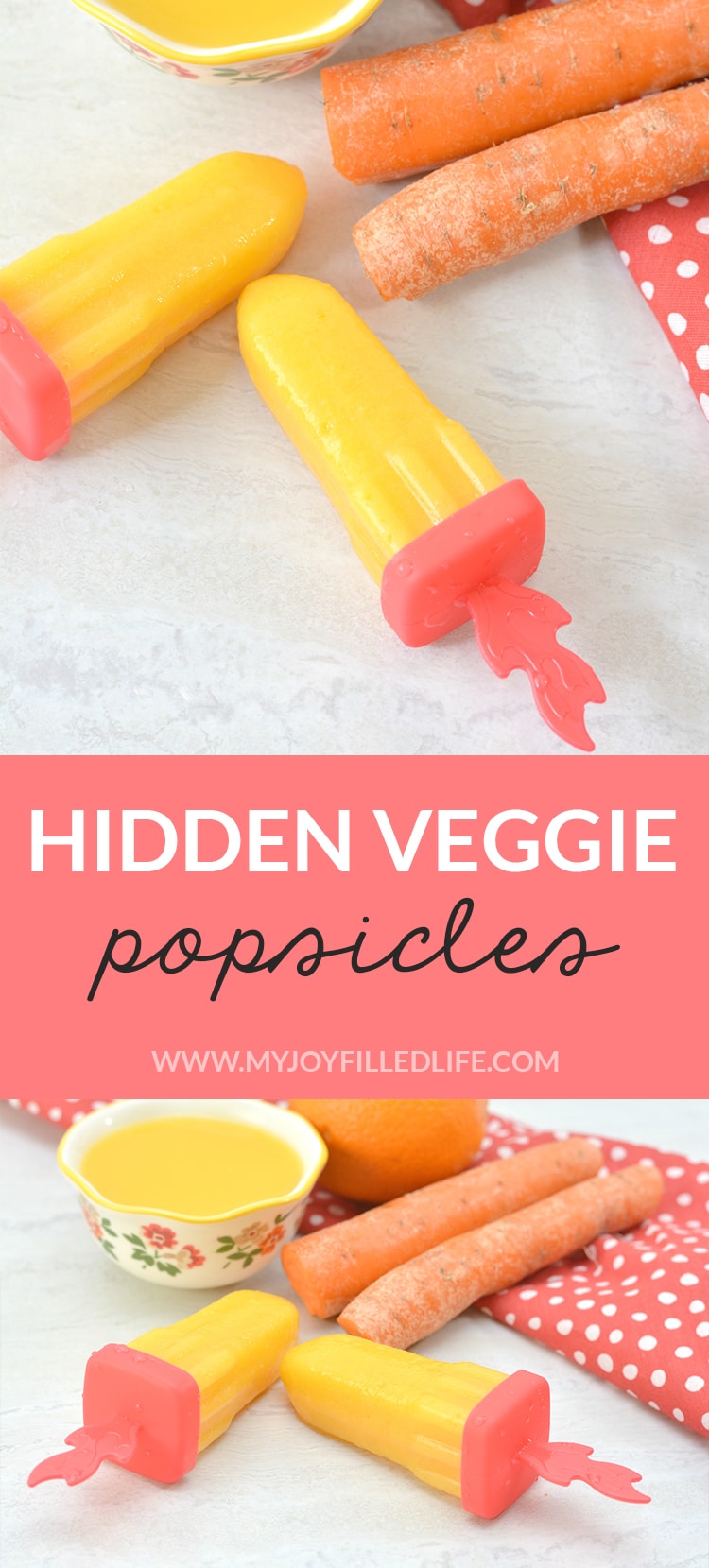 You may also like: