I can't even tell you how much we LOVE these Grinch bath bombs!! They are perfect for the Christmas season – especially for you Grinch fans out there! A bath is already great for self care, but add in a bath bomb and oh it's so relaxing. These bath bombs are pretty easy to make and can even make a great Christmas gift for friends and family.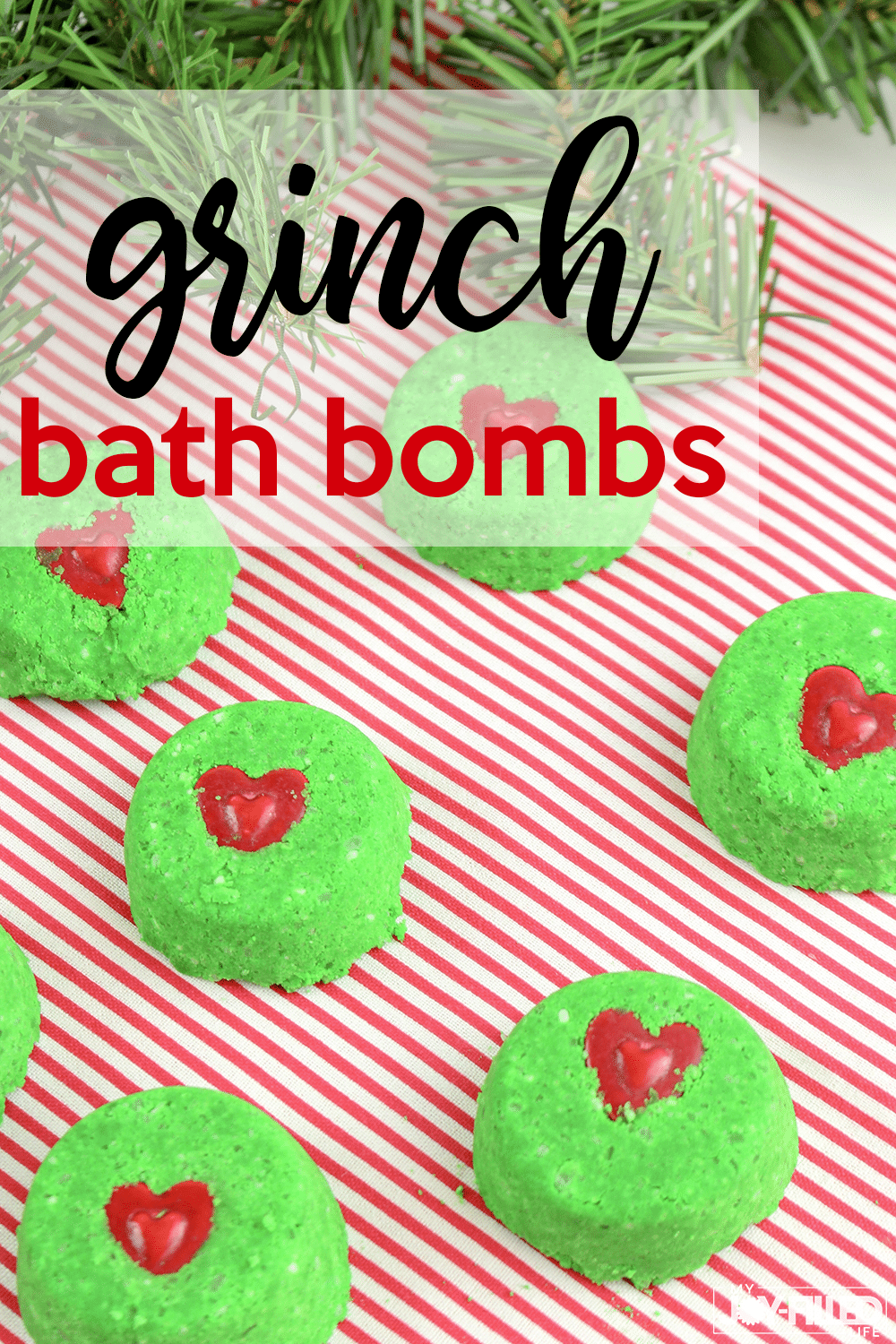 If you've never tried a bath bomb before…. you are really missing out! They are sooooo relaxing and are the perfect end to a long day. I love popping these Grinch ones in and enjoy the marshmallow smell in the air. The benefits to my skin and tired muscles are a nice added bonus too.
Just scroll down below for step by step directions to make your own Grinch bath bombs!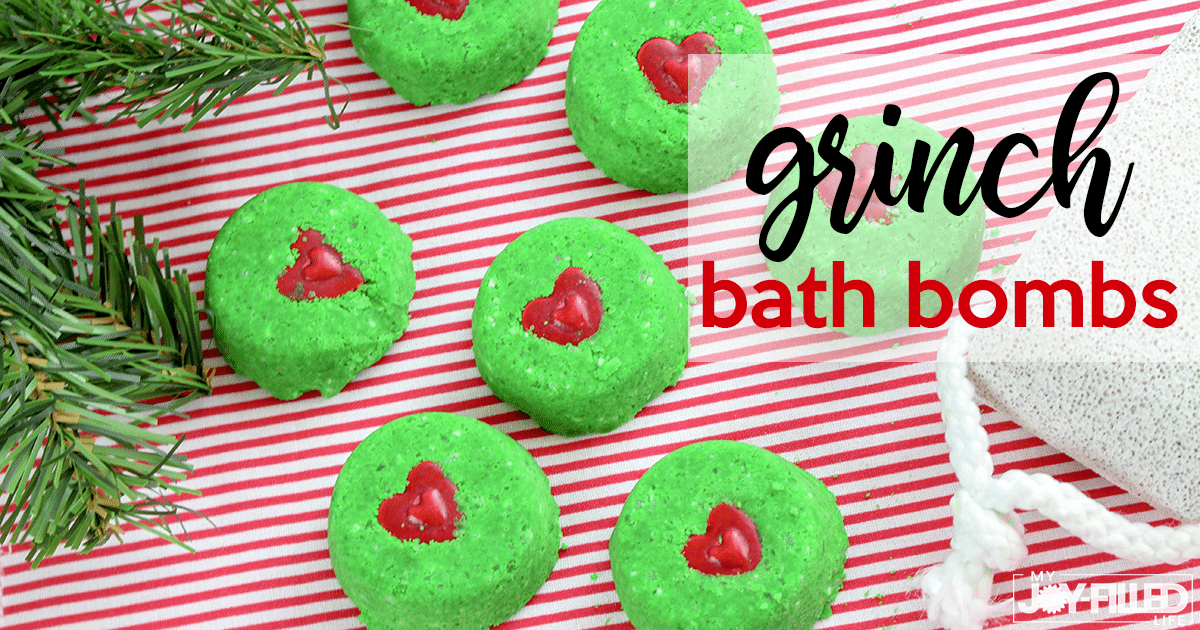 Supplies needed for the Grinch bath bombs
1 cup baking soda
1/2 cup epson salt
1/2 cup cornstarch
1/2 cup citric acid
1/4 cup fractionated coconut oil (or another oil of choice)
1 teaspoon water
1 teaspoon marshmallow oil (or another essential oil of choice)
Directions to make the Grinch bath bombs
Before you get started, be sure you have all your supplies gathered up in front of you. This just makes the process sooooo much easier while you make your bath bombs.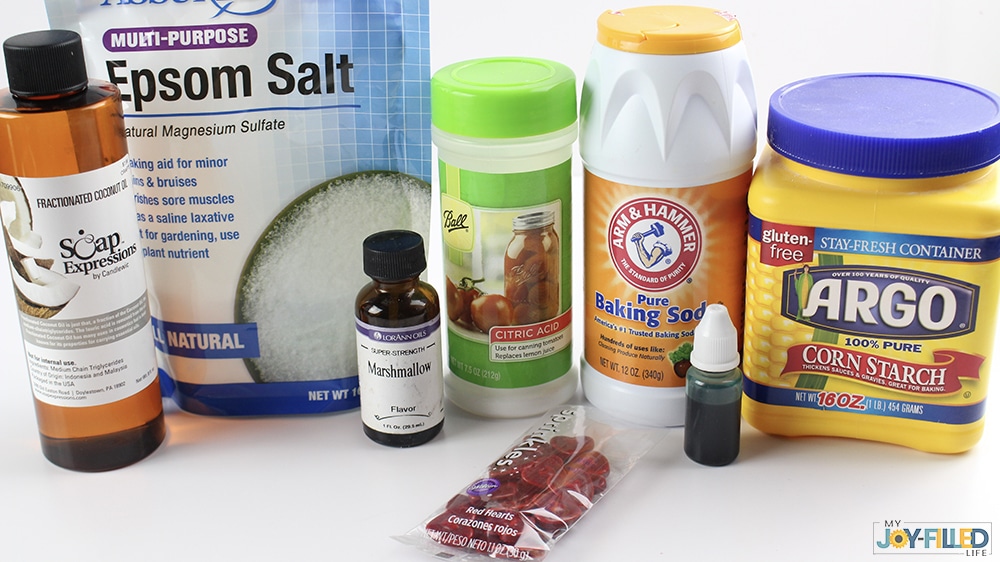 To get started making your Grinch bath bombs, grab a medium mixing bowl and add baking soda, epson salt, cornstarch, and citric acid. Whisk together to combine.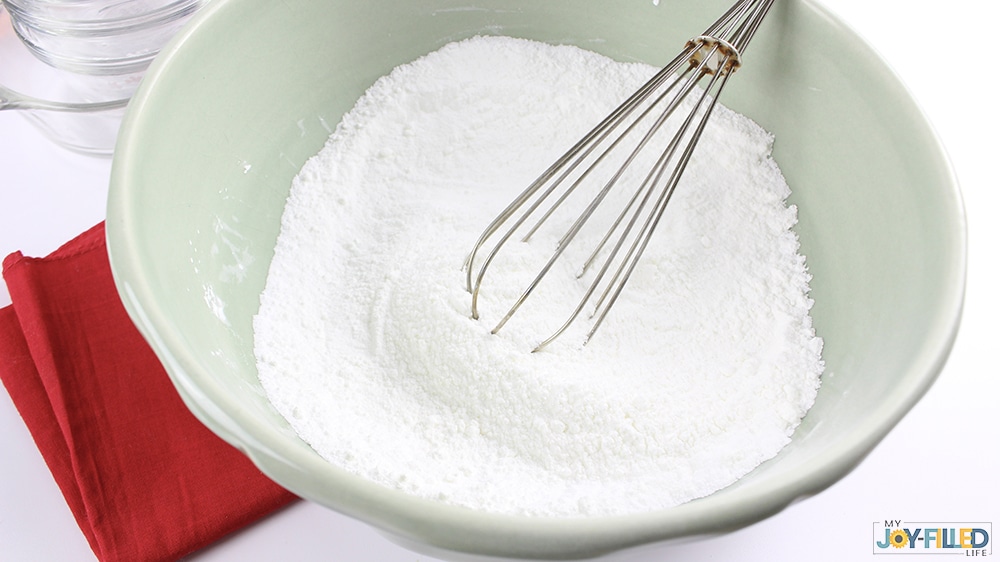 Once you've done that, add the coconut oil, water, marshmallow oil, and green soap colorant in a separate small bowl and stir to combine.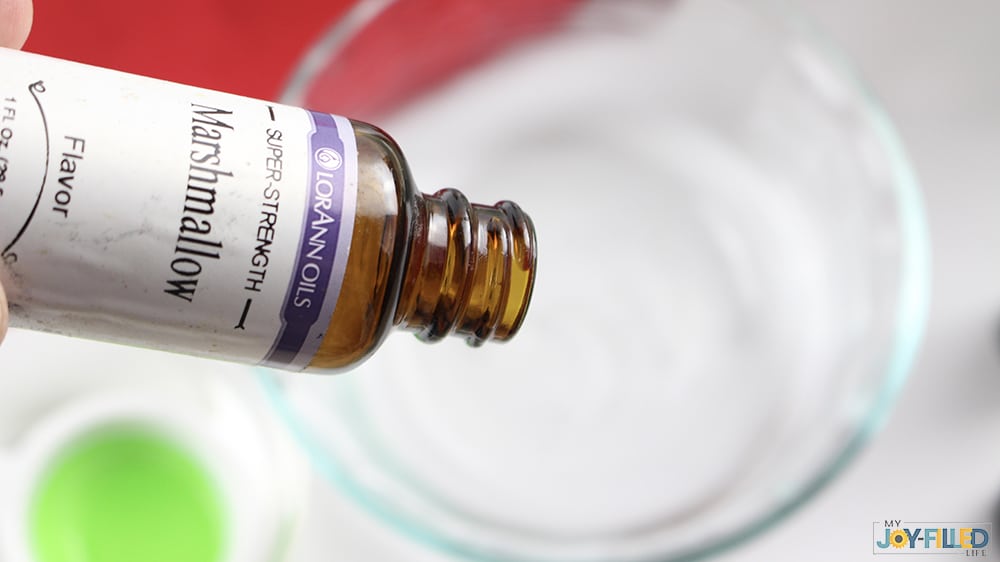 Next, add the oil mixture to the dry ingredients, one tablespoon at a time to keep them from starting to activate. Whisk them together for about 3 minutes, until you have reached the desired shade of green. You'll know the mixture is ready when it clumps like dry sand when you squeeze it in your hands. If it doesn't, add another teaspoon of water and whisk again.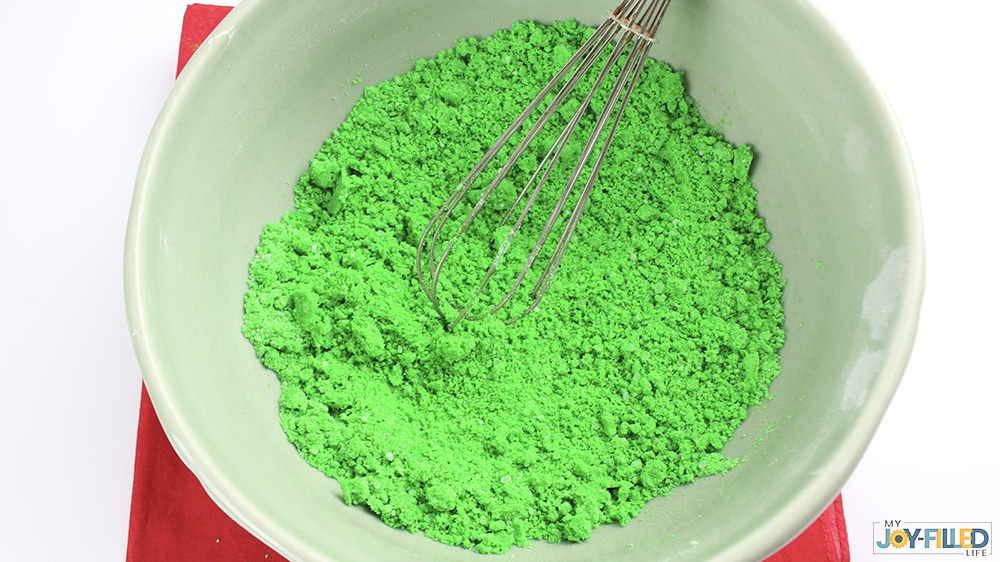 Prepare the silicone mold by placing a jumbo heart sprinkle to the bottom of each mold.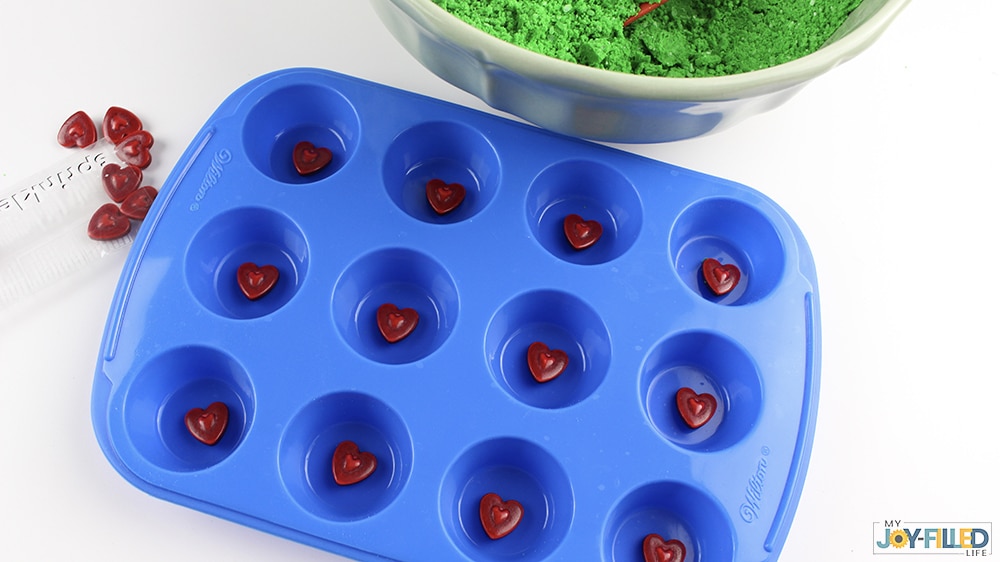 Then, add the bath bomb mixture to each one on top of the jumbo sprinkles. Press firmly into each mold and allow to air dry overnight.
Carefully pop out each Grinch bath bomb from their molds and store in an airtight glass jar until you are ready to use.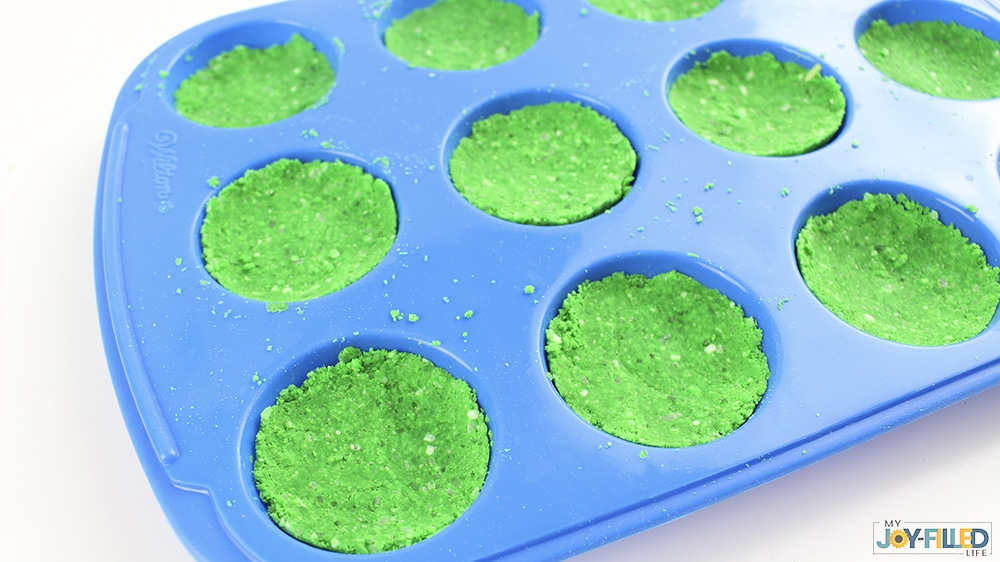 When you're ready to use your Grinch bath bombs, place them under warm running bath water. The baking soda and epson salts will relax and sooth tired muscles while the coconut oil with moisturize your skin. It is soooooo relaxing and the PERFECT addition to a bath during the Christmas season.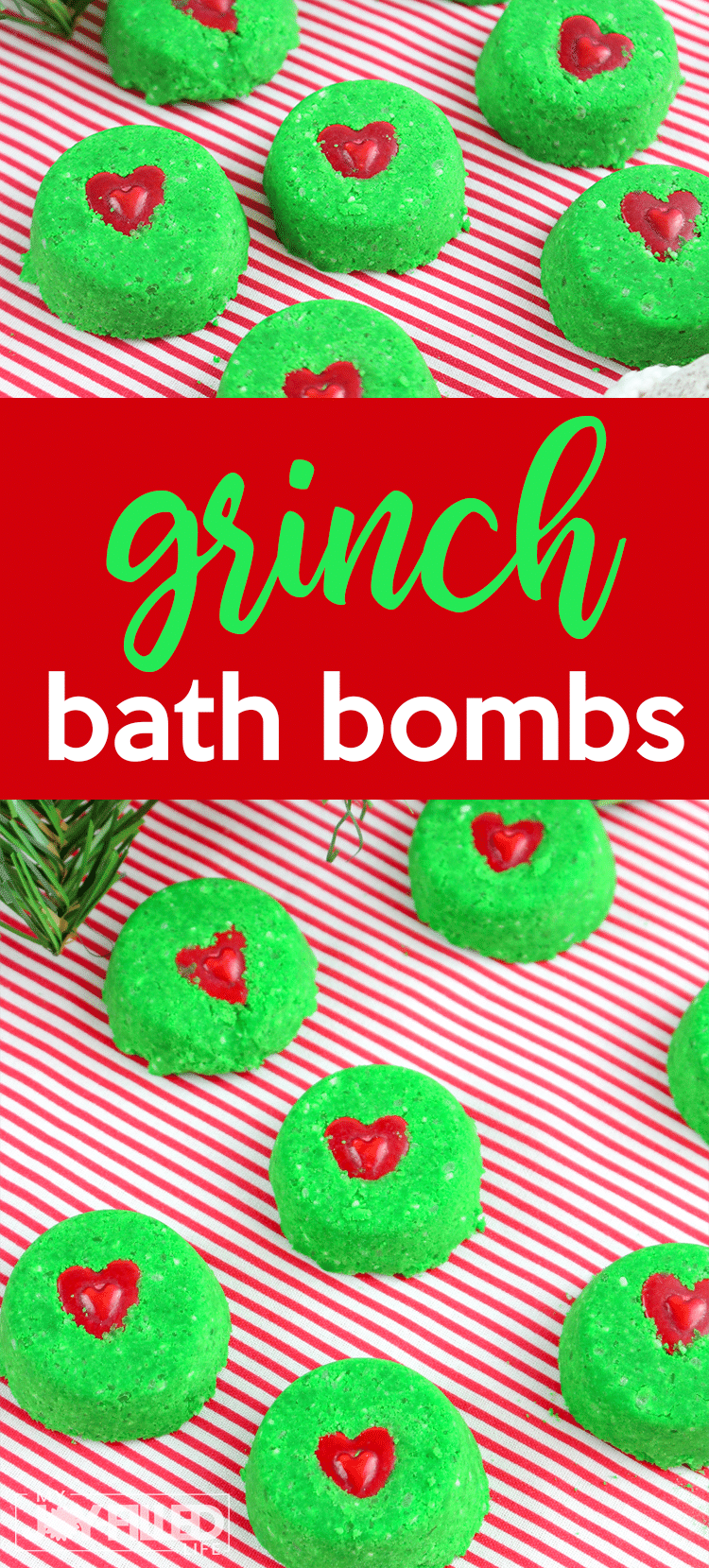 You may also like: