Grammar is one of those subjects that kids typically don't enjoy. It's really not that much fun. I was probably one of the weird ones in school that actually enjoyed grammar. However, as a homeschool mom, I don't enjoy teaching it much at all. So, since I don't like teaching it and my kids moan and groan when it's time to do grammar, I've had to find ways to make it not-so-dreadful. One way is to add games and activities to our lessons whenever possible. Here is one such game – Grammar Bingo.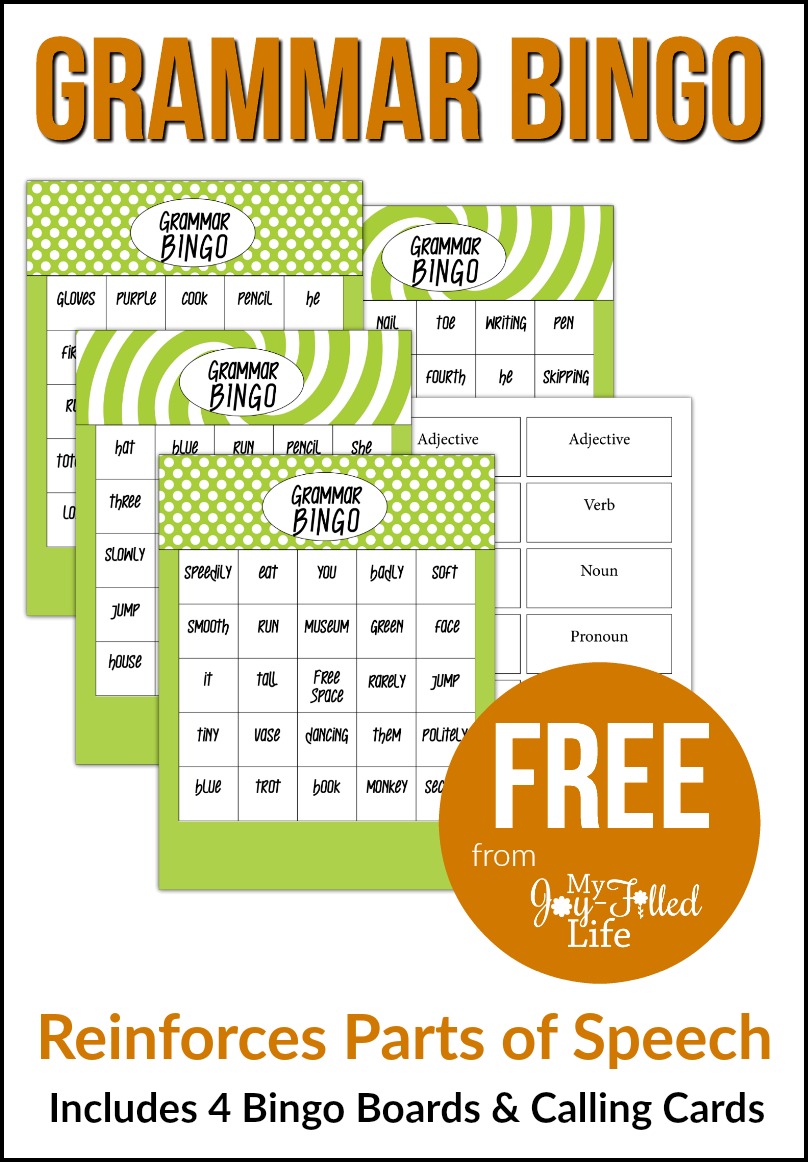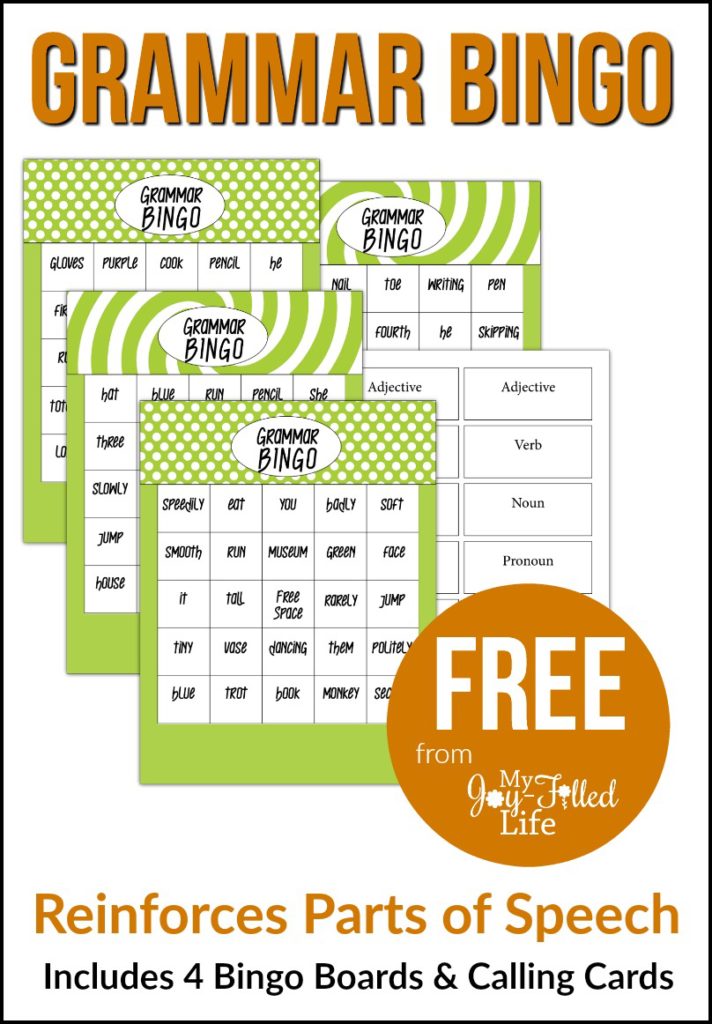 You can play it with your kids too, with this FREE downloadable, printable game. This game reinforces parts of speech; it includes four bingo boards and calling cards.
Simply print out the boards and the cards. Cut out the cards, fold them, and place them in a hat, bin, or container. The caller (most likely you, the teacher) will pull a card from the hat, read it, and the players will cover the spot(s) on their boards (using any small manipulatives you have on hand) that are that part of speech. This game does move a little more quickly than regular bingo because there are multiple spaces they can cover at once; so you can either make it a rule that they have to cover their entire board to win, or that they can only cover one spot at a time.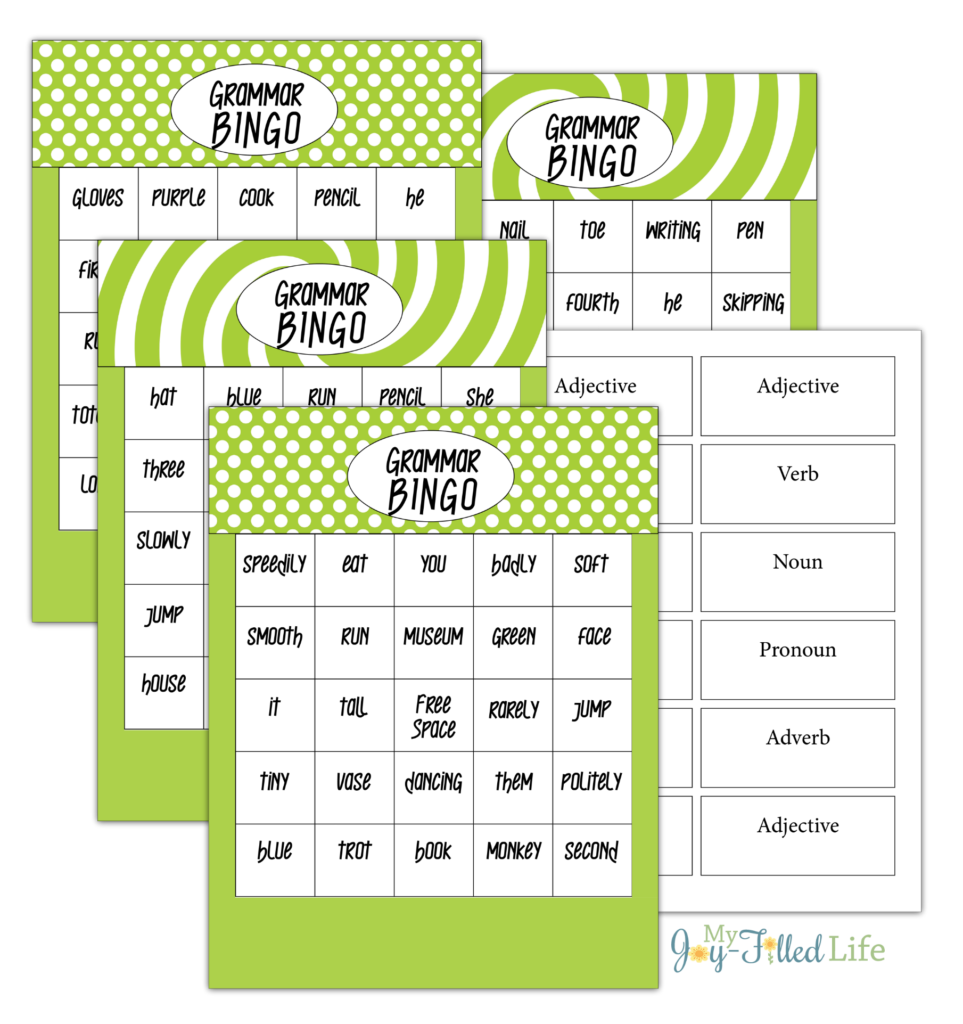 I'm offering this Grammar Bingo FREE to My Joy-Filled Life subscribers. To get yours, simply subscribe by clicking the download button below and going through the checkout process (don't worry, it's FREE).
As a subscriber to My Joy-Filled Life you will get weekly(ish) updates and occasional information about great freebies, giveaways, and offers.