This fine motor candy cane craft is such a fun activity for kids! It's a great Christmas activity to get them in the spirit of Christmas and is also a perfect activity for practicing fine motor skills with little ones. Just follow the directions below as mentioned in this weblink to make your own candy cane craft!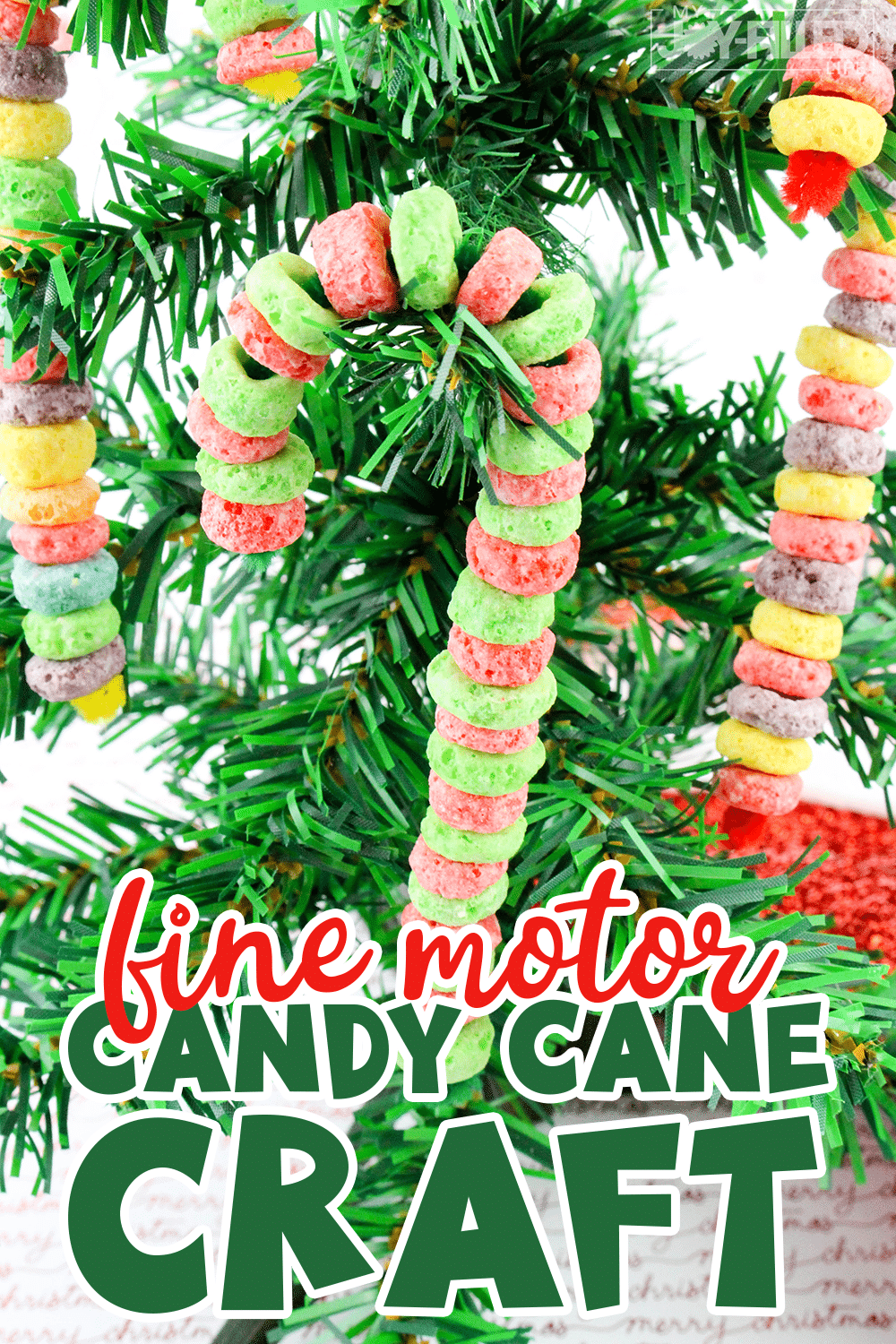 This time of year I actually don't mind getting all the craft supplies out and letting the kids enjoy (I'm not a crafty mom and I typically don't like dealing with the messes involved). I prefer to keep things simple whenever possible – making this fine motor candy cane craft is perfect, especially for the little ones! They get to have some fun while I do very little work – ha.
This candy cane craft also makes some cute ornaments to hang on the tree – practicing fine motor skills even further! Just scroll down below to get started.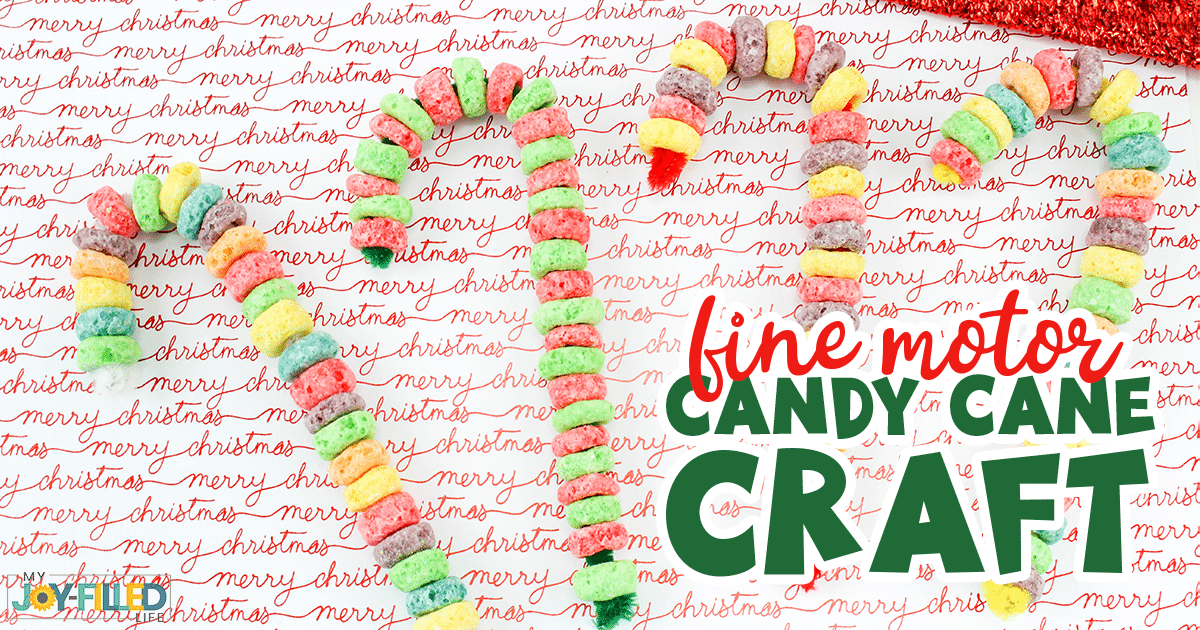 Supplies for the candy cane craft:
Fruit loop cereal
Pipe cleaners, assorted colors
Scissors
Directions for the candy cane craft:
Before you get started, make sure you grab your supplies. There isn't much to this but it still makes it easier if you have everything in front of you!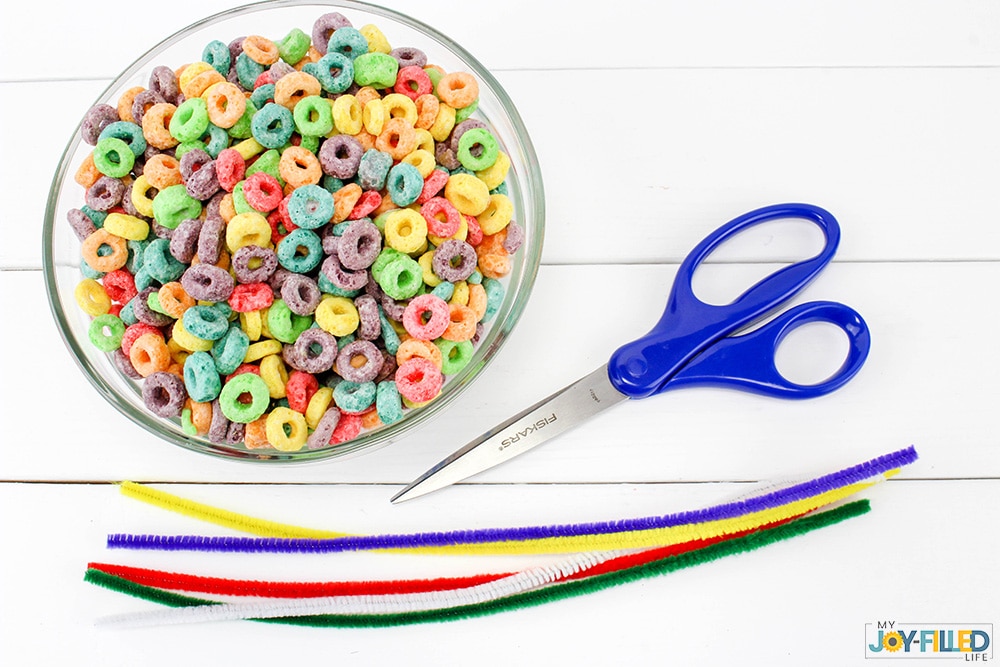 To get started, bend and fold the end of your pipe cleaners to create a stopper so the cereal doesn't fall of the end and then shape it into a hook for your candy cane. Do this for as many as you would like to make.
Have your child pick out a few of their favorite colors and help them start stringing them onto the pipe cleaner in the desired pattern.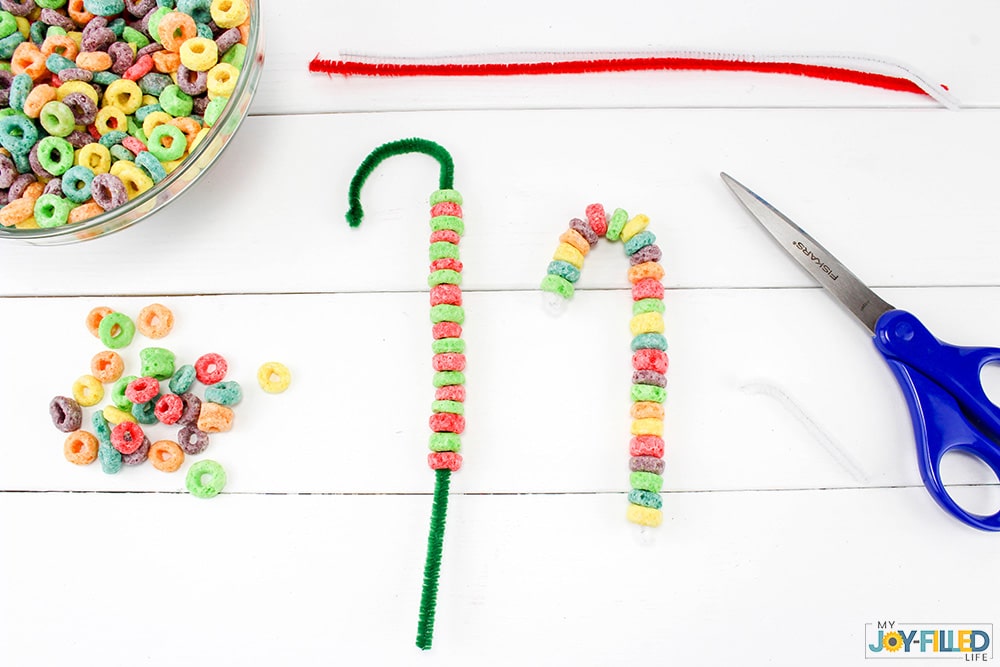 Once you've done that and are happy with the result, cut off the excess pipe cleaner from the ends – leaving a little on the ends and then bending a stopper to prevent the cereal from falling off. Repeat these steps for each one you want to make.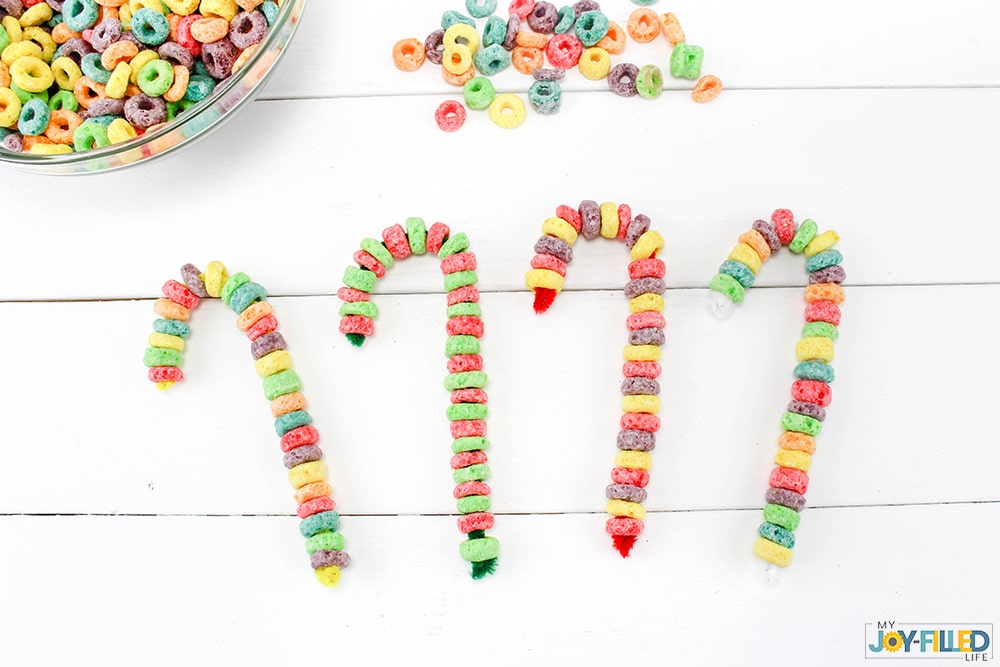 That's it! You now have some fun fine motor candy cane crafts. Keep making these for as many as you'd like. These would make a great activity for playdates or afternoons in your homeschool.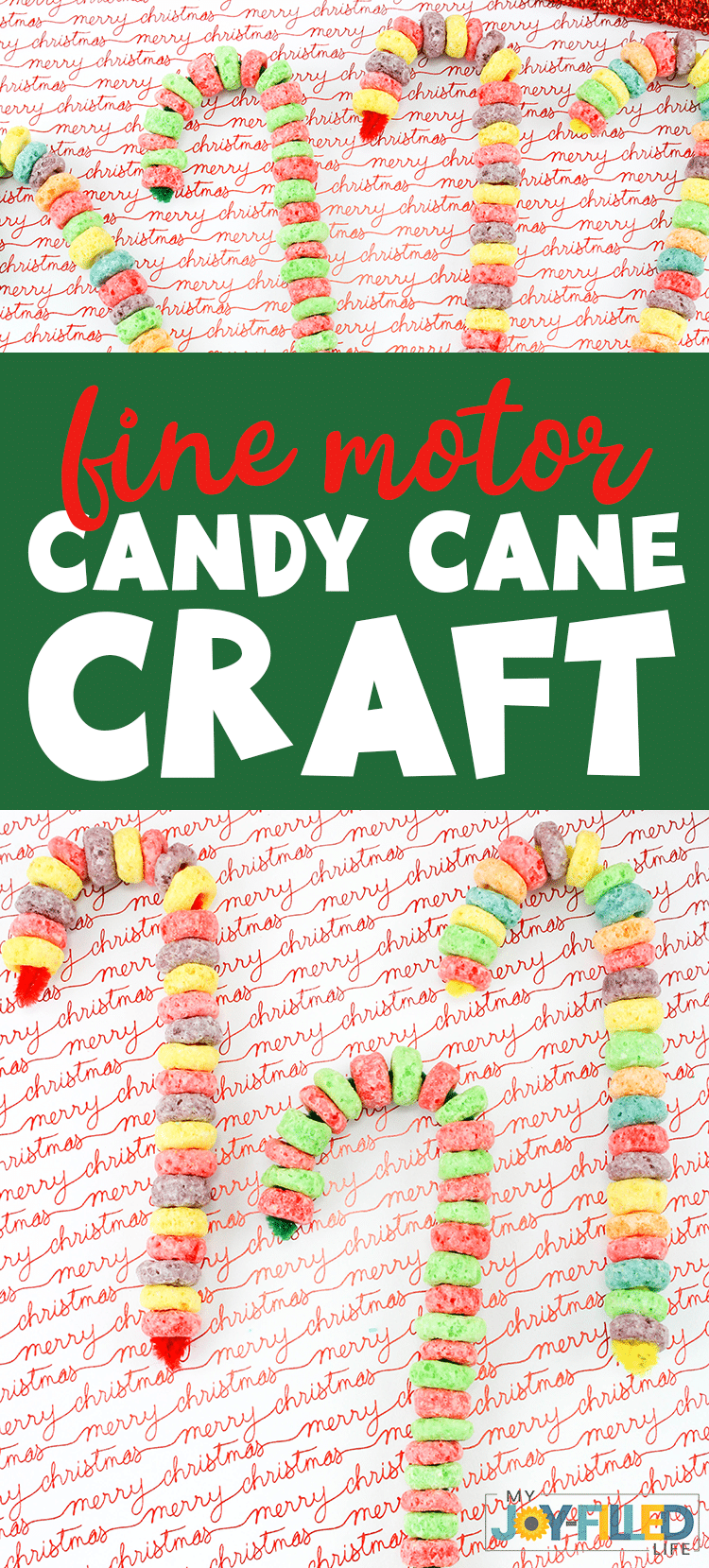 You might also like: