It's back to school time. Whether you homeschool or send your kids to public or private school, you probably have your annual back to school traditions like the first day of school pictures, or a special breakfast you make the first day, or special new school supplies that your children receive.
I'll admit, I'm a slacker in this area. We are going on our tenth (or is it our eleventh) year of homeschooling and I'm pretty sure I've only ever taken first day of school pictures once, we don't do any special breakfast or meal, we really don't do anything special at all. I feel so lame.
So I might just try something different this year. Something simple. Something that will hopefully make the beginning of our new year a little special. Something that my kids will enjoy. I think these cupcakes will do just the trick! Aren't they adorable?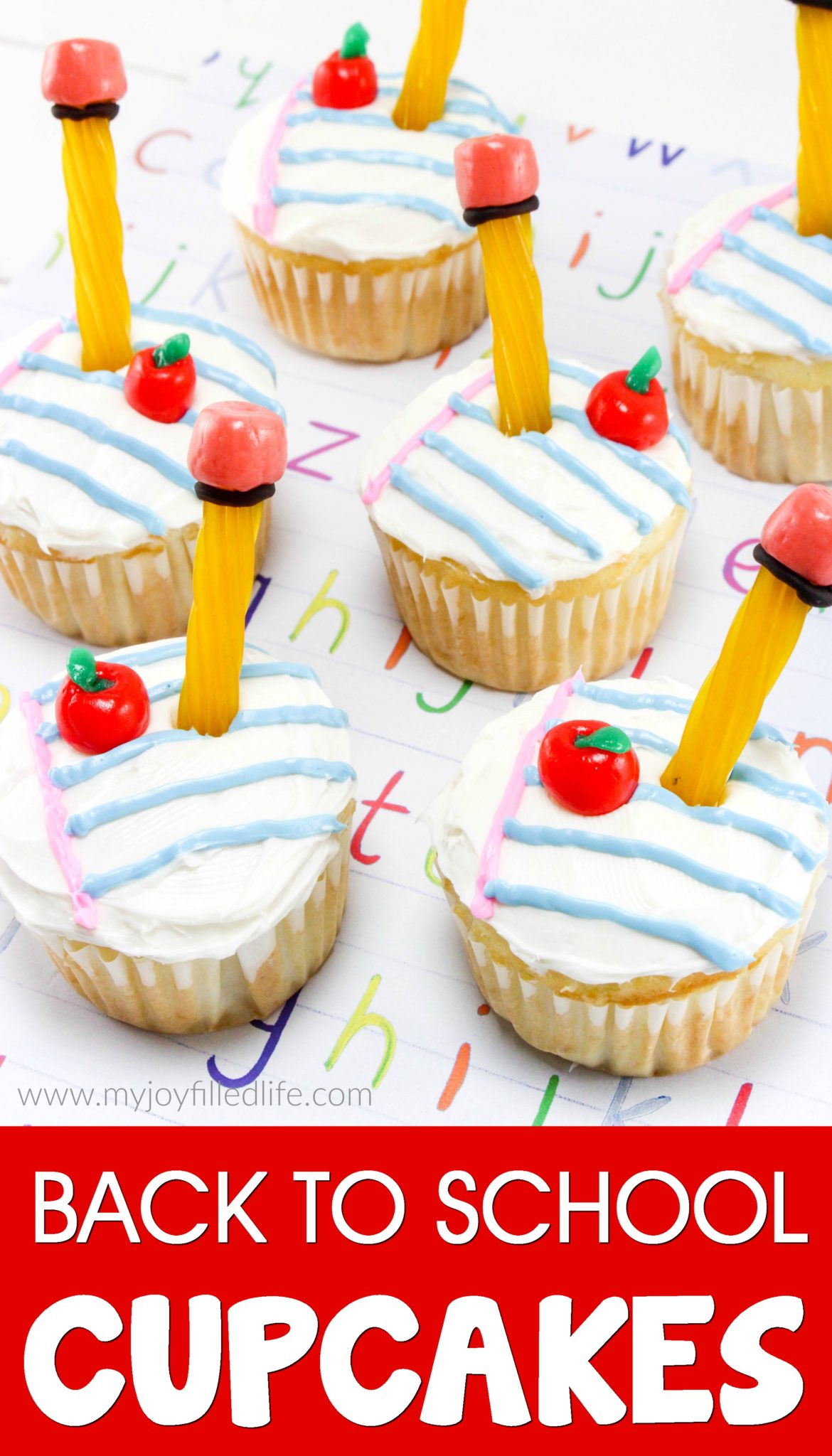 Ingredients:
8-10 prepared cupcakes
1 can of white frosting, or make your own
1 pkg. yellow licorice
2 Airhead candies, pink and green
pink fruit chews
2 pieces black licorice ropes
blue and pink food coloring
sucker sticks
2 zipper sandwich bags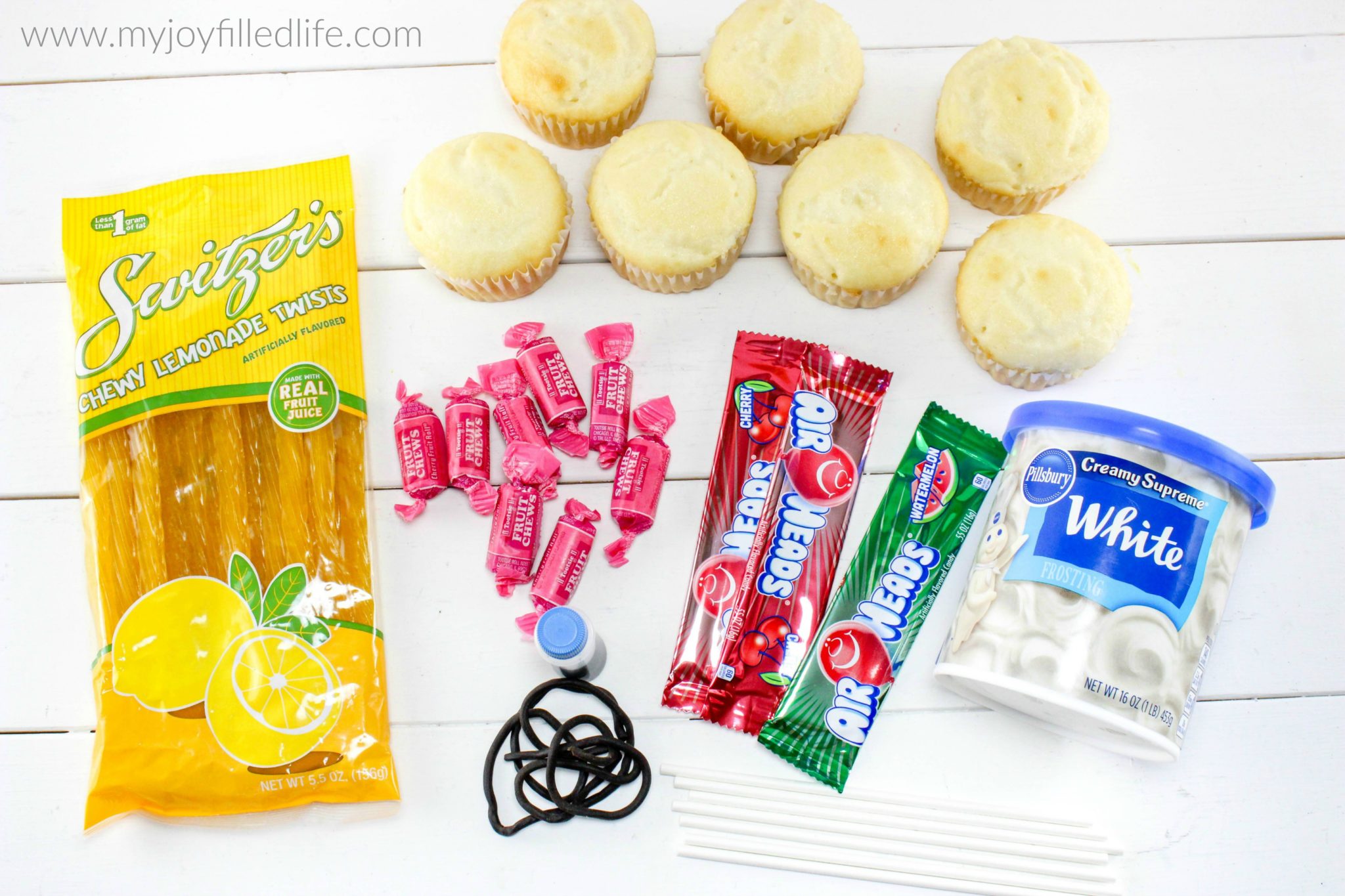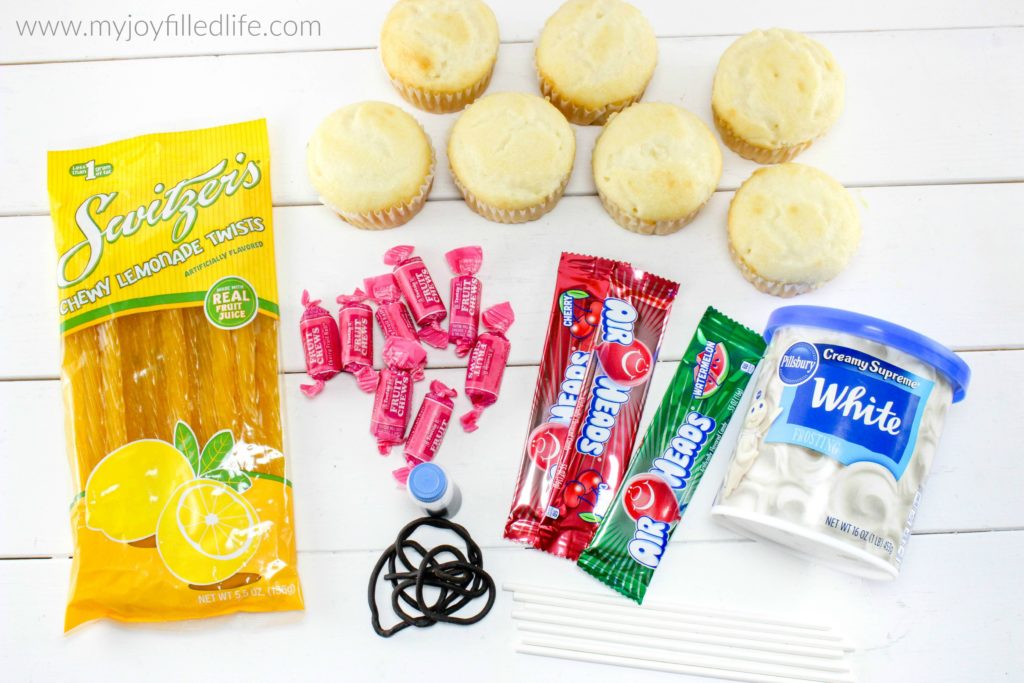 Directions:
1. Frost cupcakes with white frosting. With remaining frosting, divide and put into separate bowls. Color one pink and the other blue. Put each color into a plastic bag and cut a tiny corner off for piping.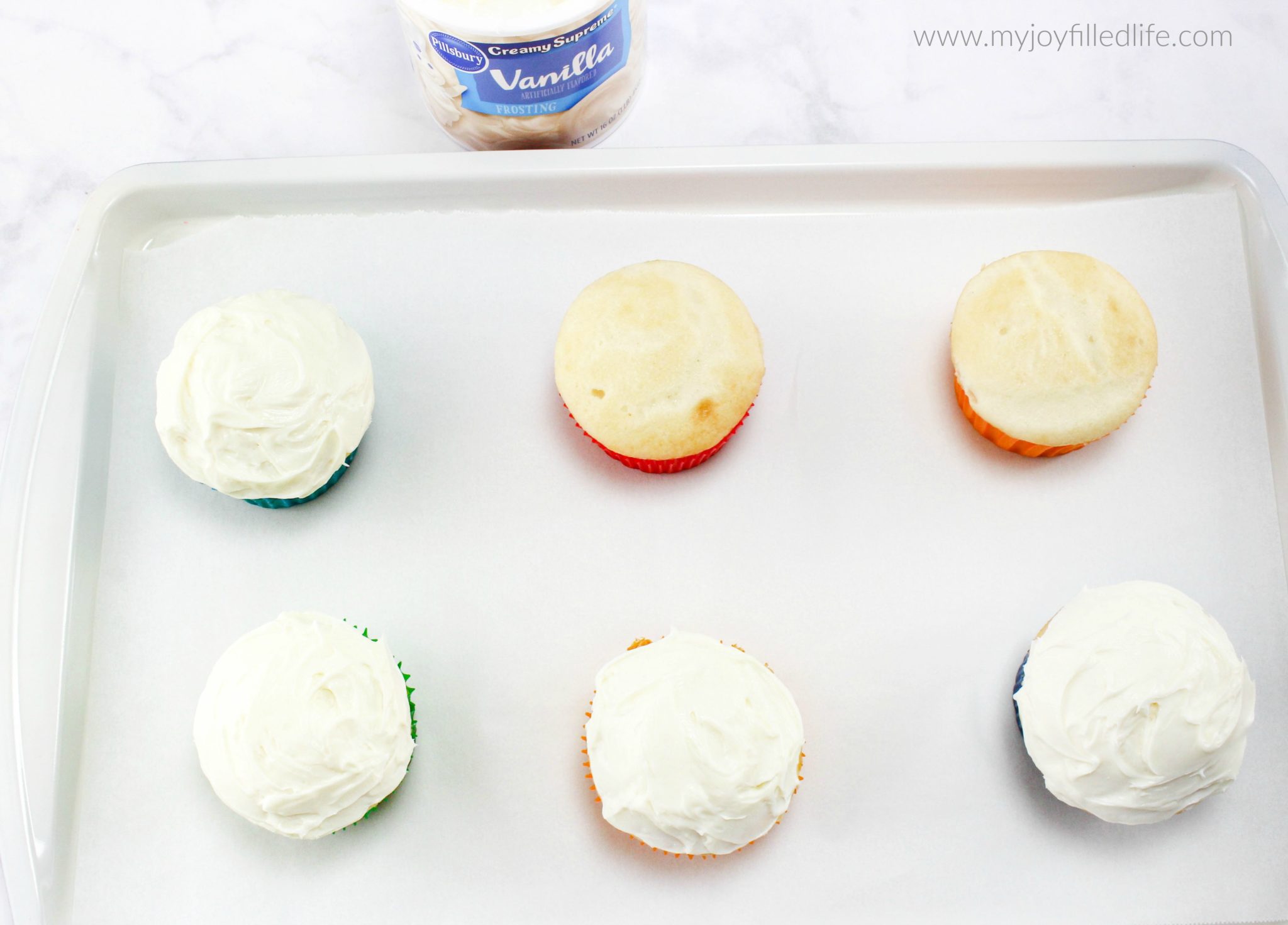 2. Pipe a pink line on the left edge and pipe five blue horizontal lines from the pink line. It will look like a piece of paper.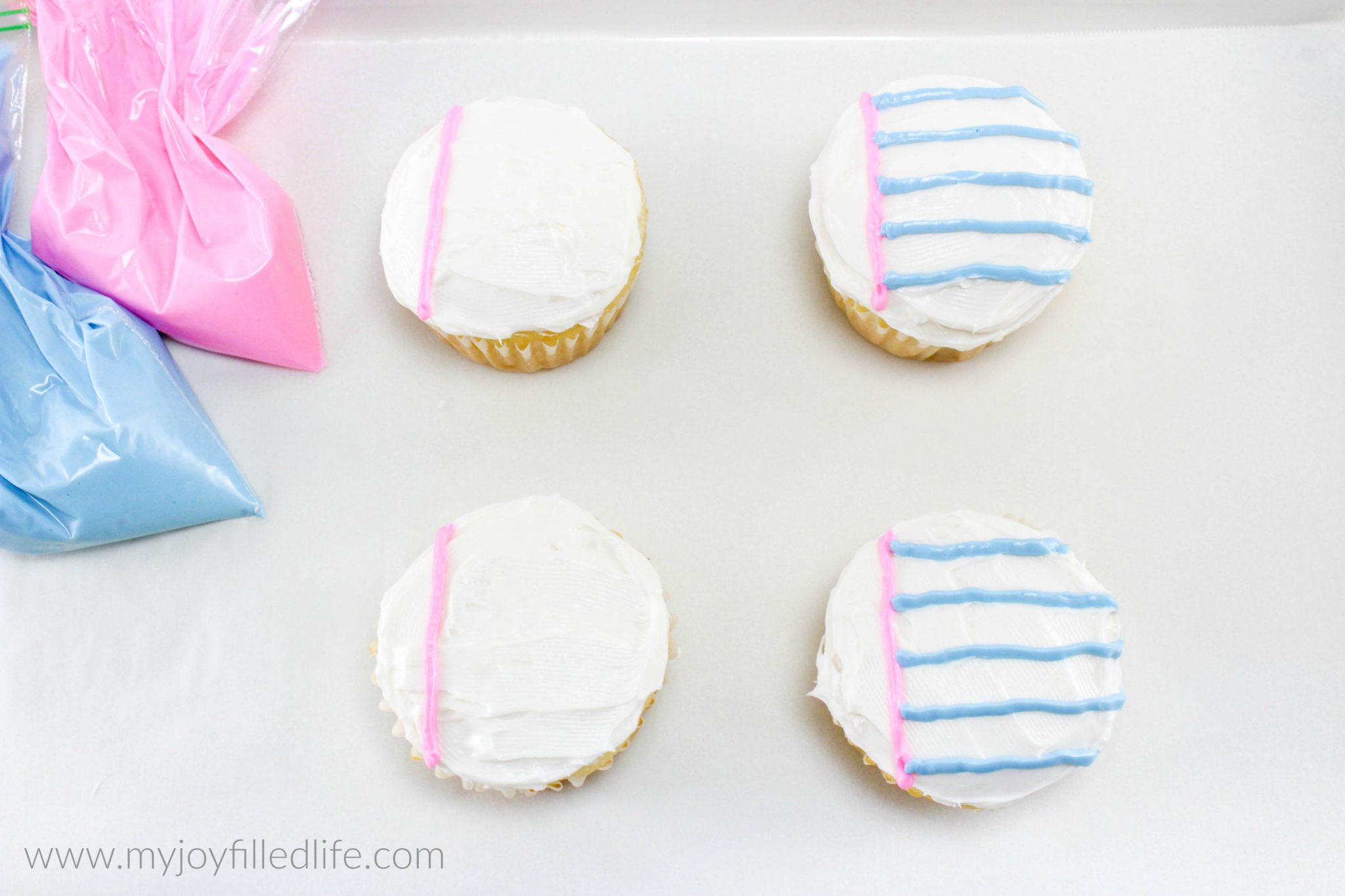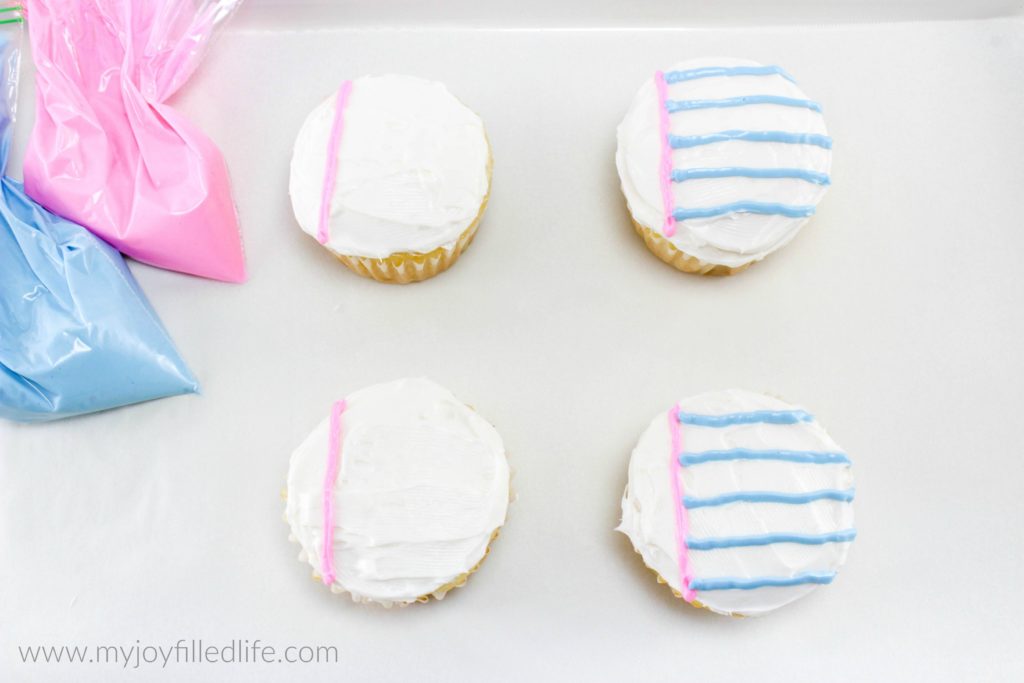 3. For the pencils, cut about a 3-inch piece of yellow licorice. Cut a fruit chew in half and press one of the halves on the end of the licorice and mold to look like an eraser.
4. Cut a shore piece of black rope licorice and wrap it around the pencil right below the eraser. Use a dab of frosting to attach the ends to the back.
5. For the apples, roll a little piece of the Airheads red candy into the shape of an apple. Cut a tiny piece of green Airhead candy and place it on top to resemble a leaf.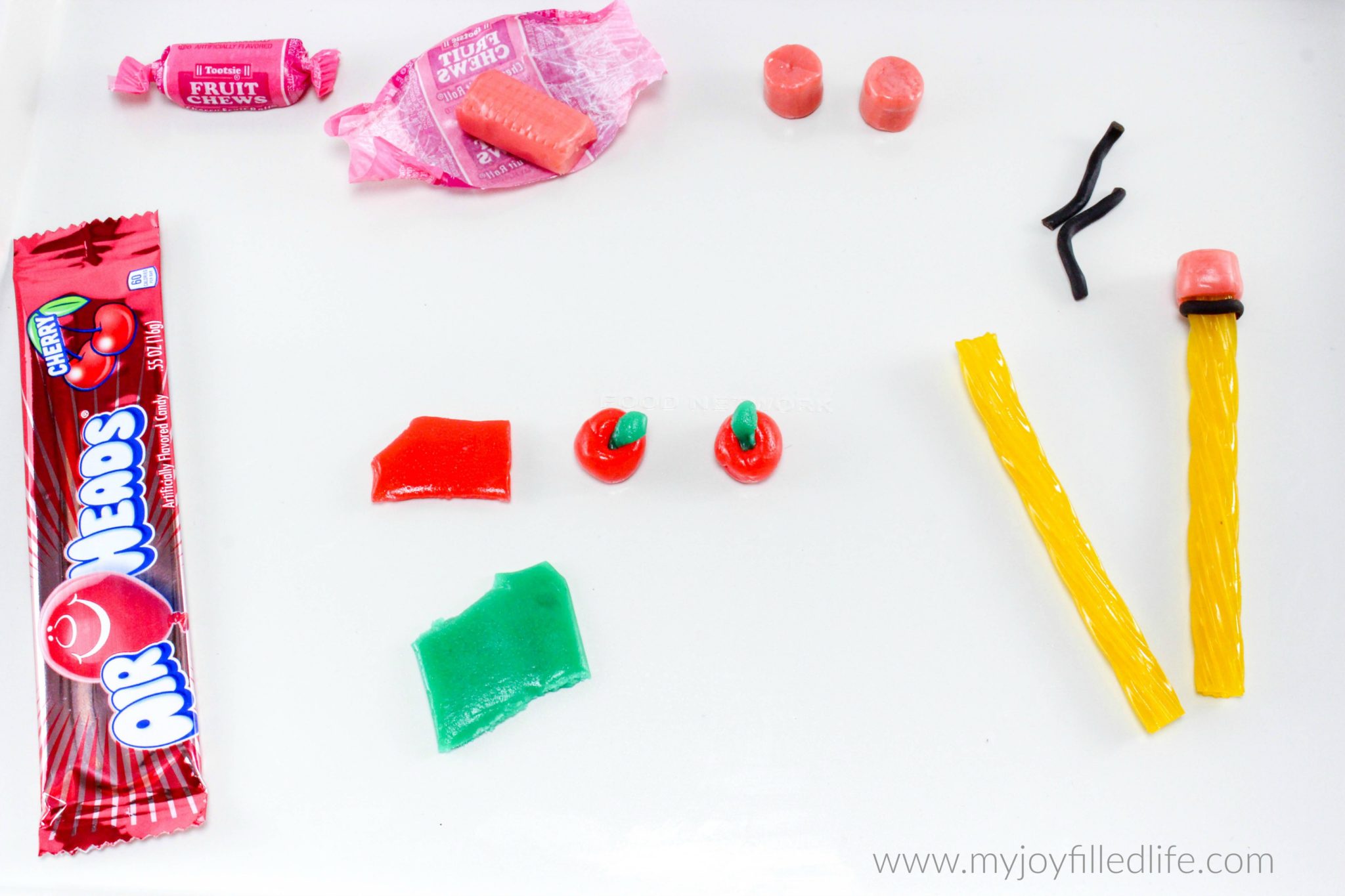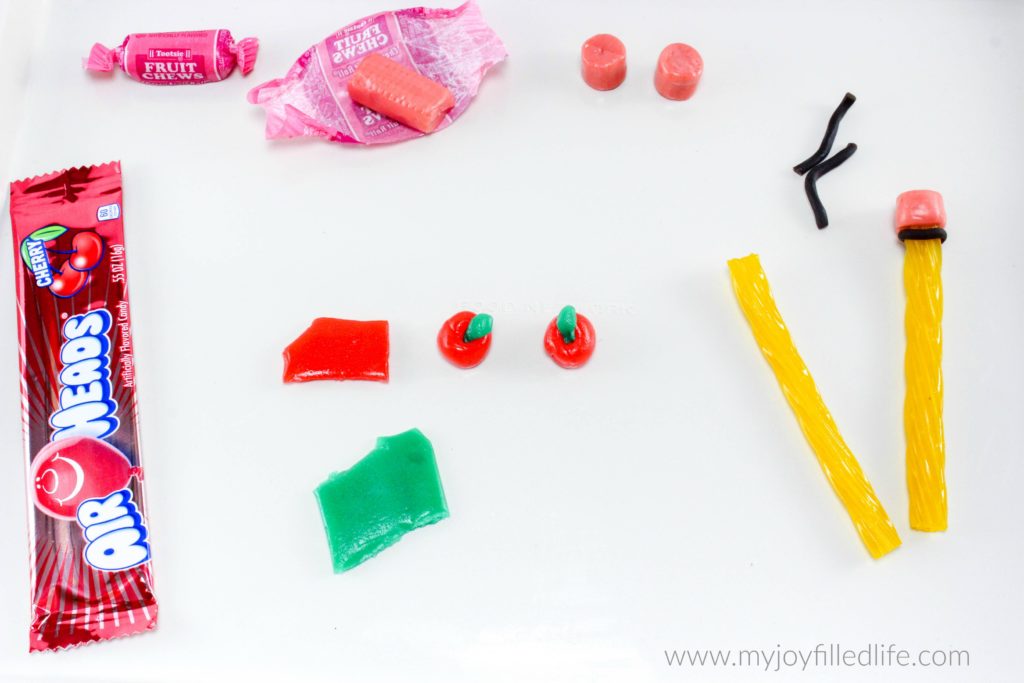 6. Poke a pencil down into each cupcake leaving the eraser end pointing up. If you need support, place a small piece of the sucker sticks into the cupcake behind the pencil, or insert a sucker stick into the licorice before putting the pencil into the cupcake.
7. Set an apple on each cupcake.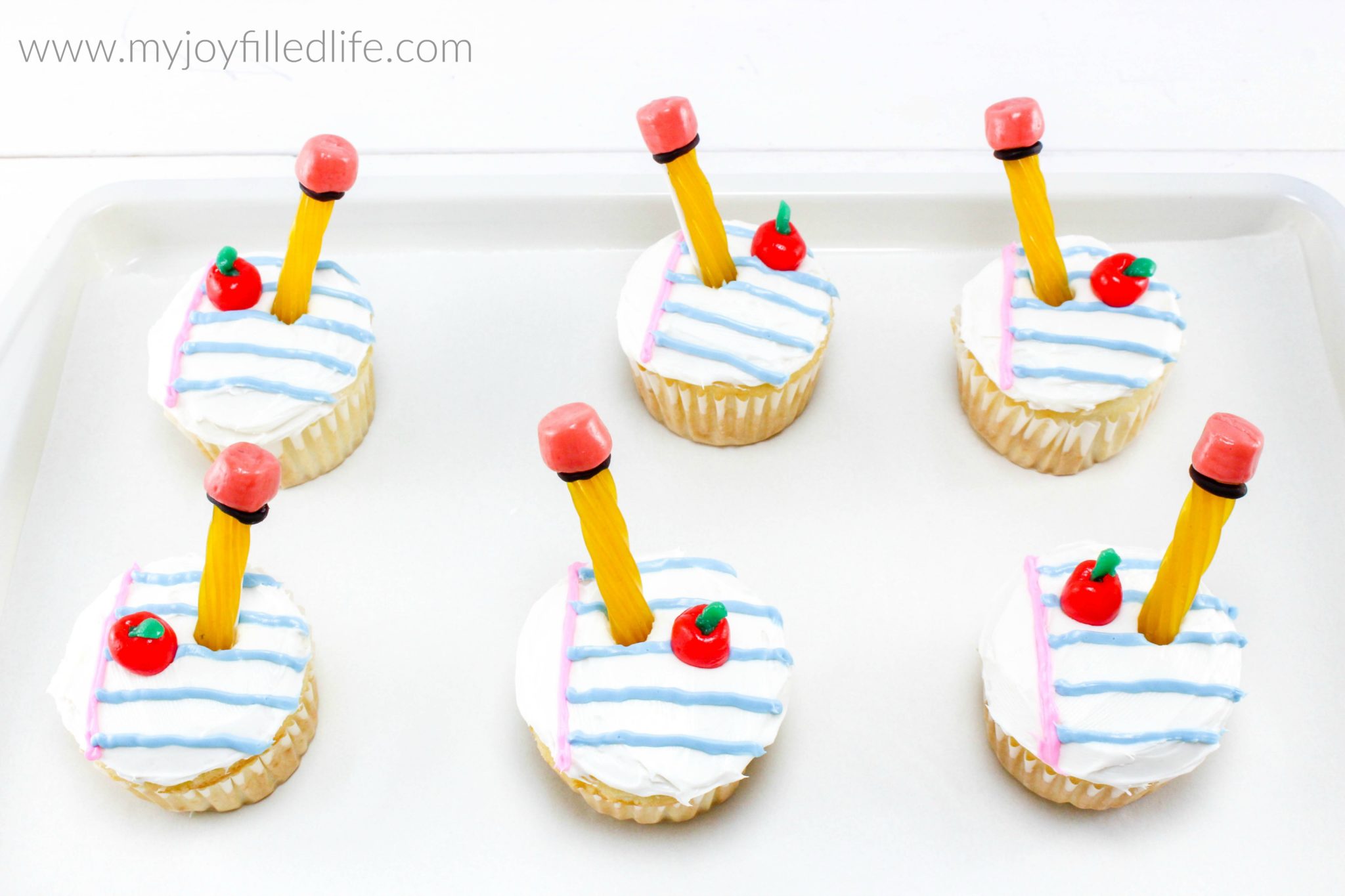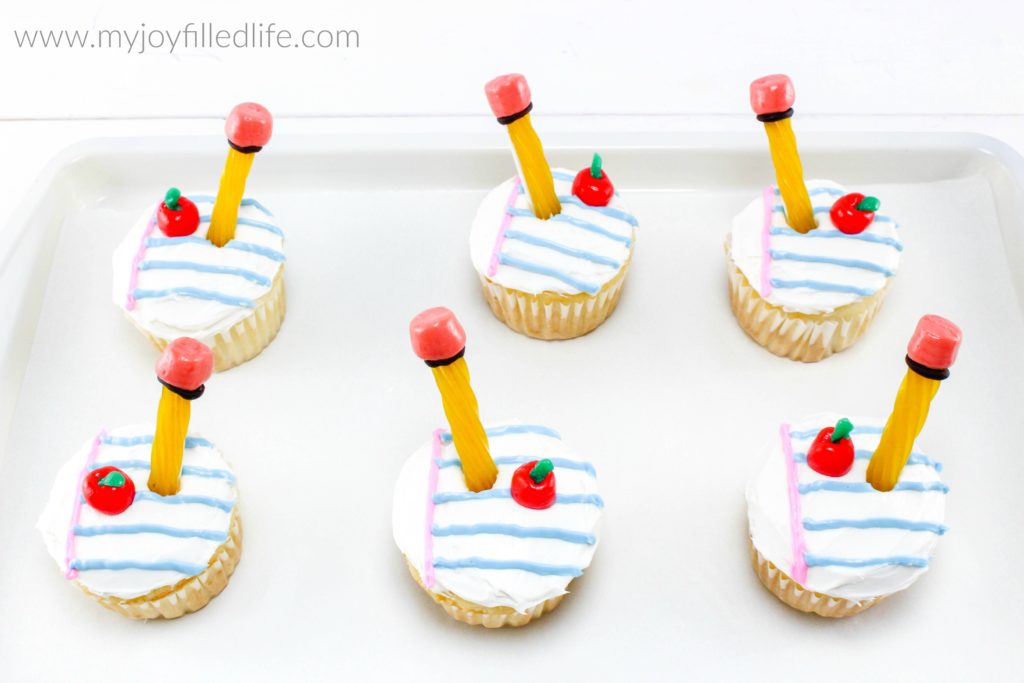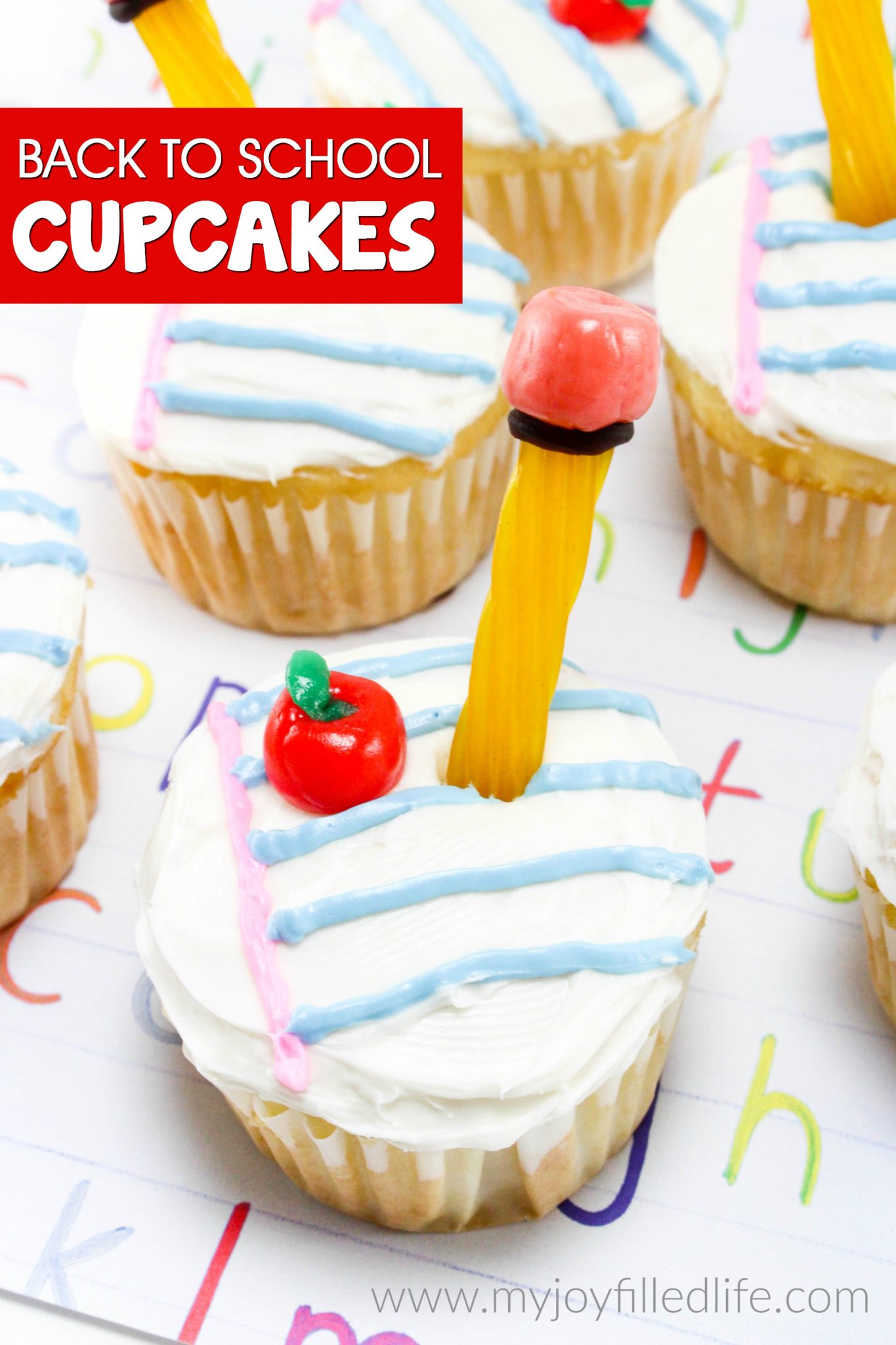 You might also like: