I absolutely LOVE this time of year! I always get that warm fuzzy feeling around the Christmas holiday and can seriously celebrate for months. Ever since I was a little girl I could feel the magic and nostalgia of the Christmas season.
Because Christmas is a special time for families I try to make the most of the season by planning activities that give us the opportunity to spend time together. I focus on those things that don't cost a lot of money so that my children understand the importance of quality time versus material things.
We've tried out many activities over the years, some are now traditions that we look forward to every year. By sharing some free Christmas activities I hope we can inspire you to get the family together for some holiday fun and togetherness without breaking the bank.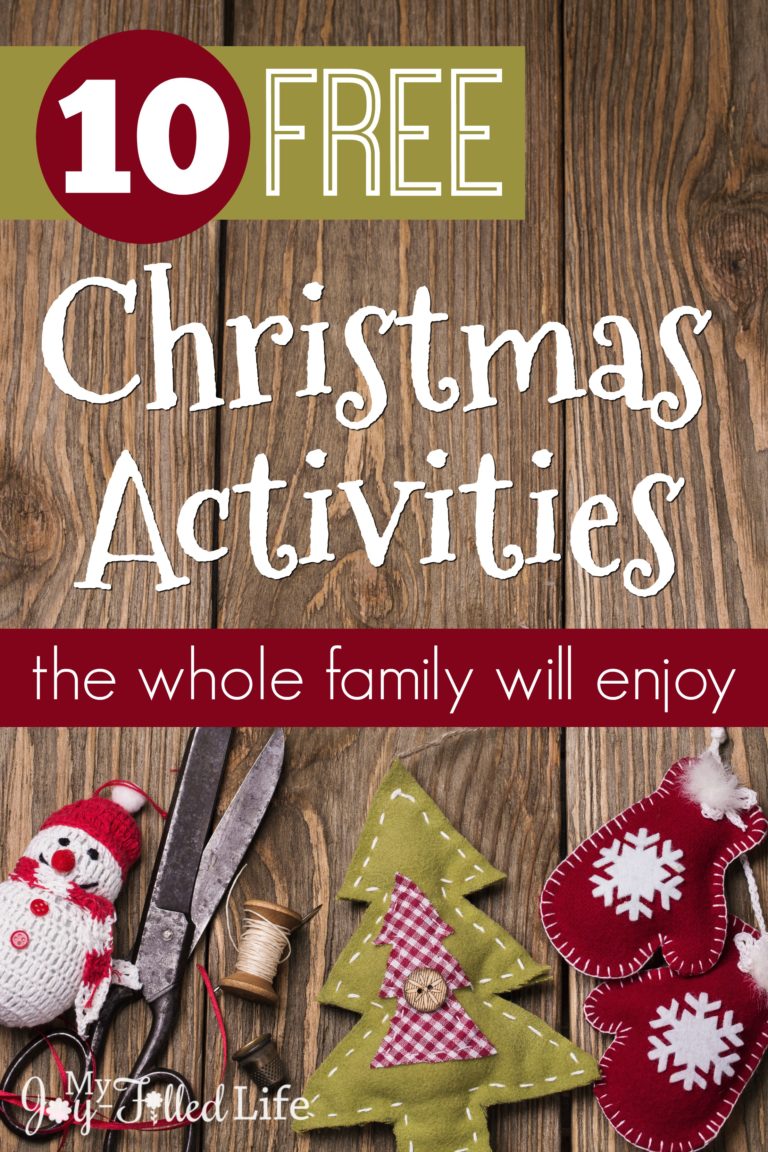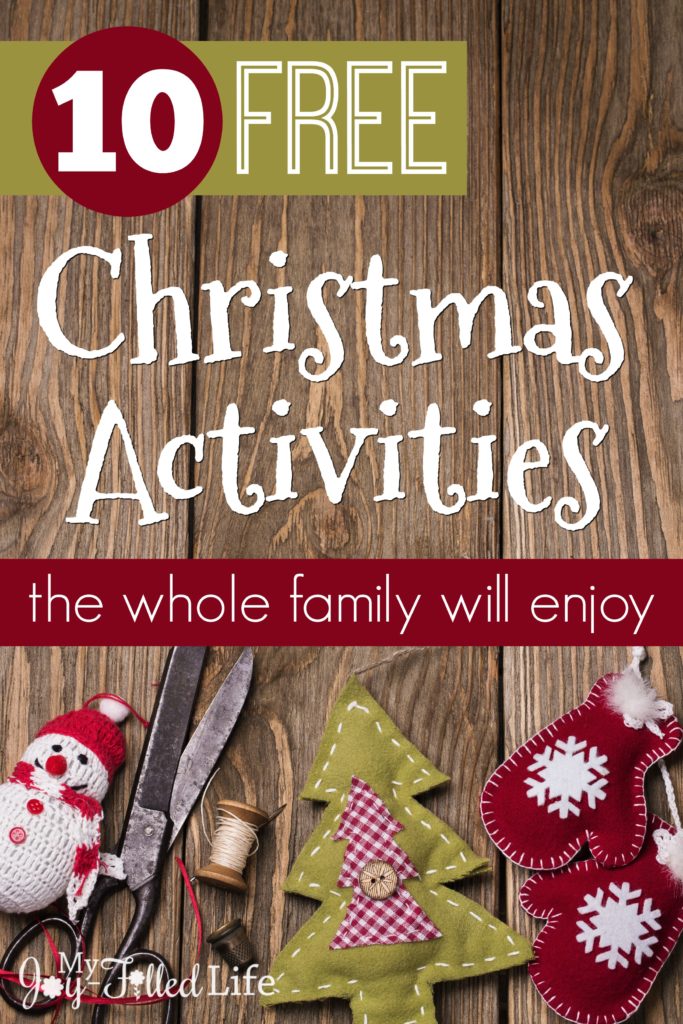 Christmas Lights
This is one of our favorite things to do and requires little effort. We pile up in the car and drive to neighborhoods that showcase Christmas lights. It's really a great time for all ages. We talk about the displays, the houses, the colors. Even the teenager interacts for this one.
Christmas Movies
Every year you can count on Christmas movies playing on the TV. We have some favorites like Elf, the Grinch, and The Christmas Story. Let the whole family know and plan on watching together. Make it extra special by making some homemade hot chocolate or cider.
Make Cookies
Well, I guess this does cost a little bit of money as you do have to buy the ingredients (most of them you probably already have on hand), but most people plan to make Christmas treats anyway, so why not plan a date and have a Christmas cookie making and decorating party with some of your family and friends?
Make Crafts
With some basic supplies that you usually have in your home there are tons of craft ideas on Pinterest for making paper snowflakes, ornaments and Christmas cards. Not only is this fun activities for the family, they can used as gifts for family and friends. Or simplify things by printing out some Christmas coloring pages instead of doing a full-blown craft.
Visit Santa
For the younger kids, visiting Santa can be a special time for them. Also a great way for you to find out what they're wanting for Christmas. The malls and other businesses offer pictures with Santa but usually charge a fee. If you are lucky enough to have a Bass Pro Shop nearby, it's a MUST at Christmastime. They clear out half the store and cater to the kids and holiday. Your visit and photo are free at Bass Pro Shop and I love that they do this for their community.
Family Selfie
Nowadays you don't have to have professional photos taken. With the technology of cell phones you can take some fun and nice quality holiday photos. Let the kids be goofy and dress it up with Christmas décor. These can be used to share online, as Christmas cards and even uploaded for cheap gifts. (I use Walmart.com to order their collage prints for about $1, it lets me include as many photos as I want. I can then purchase a $1 frame from the dollar store and Ta-Da, I have a great gift for grandparents).
Christmas Decor
Plan an afternoon with the family to decorate a tree and your home. Make it fun and festive by turning on Christmas music. As an alternative to the Christmas tree, make a prayer tree instead. We added some Christmas lights on regular branches and use Christmas name tags to write the names of those people we wanted to pray for. Each day we would draw a name out, pray for them, and hang it on the tree.
Serve
For many, Christmas isn't a season of joy. There are people that are doing without every day of the year and Christmas especially is a tough time for them. In the spirit of giving, I encourage everyone to serve others in some way. Not only are you helping another person, you're putting into perspective the purpose of the season and reminding yourself how blessed you are. Every parent can teach their children generosity and compassion through serving others. If you're unsure how you can help, reaching out to missions or shelters is a great place to start.
Living Nativity
Many churches across the United States will host a free event where you can come view a living nativity or walk through the scenes from the Christmas story. Most the these events will also include free refreshments too. And most of them provide seating by renting from companies like https://portabletieredseating.co.uk. This is a great way to celebrate the reason for the season – Jesus Christ.
Christmas Eve Service
This is my personal favorite of the season. Our local church hosts a candlelight Christmas Eve service each year and plays holiday music. It's beautiful. Most churches in the area provide some type of service for Christmas Eve. For those who don't regularly attend a church, it's an opportunity to visit a church without any pressure and its open door to the general public.
Save