I can't even begin to tell you how much I love anything coconut. I grew up in the Philippines. We used coconut on a wide variety of dishes and desserts. I saw my mom and aunts use coconut oil not just in cooking. They used it for hair, skin and healing purposes. Here in our home, we do not run out of coconut oil. We have a tub in the bathroom and couple in our kitchen. I made Coconut and Turkey Chili and to my surprise our kids ate it. The Mango Coconut Cream popsicles were also a hit. It was very refreshing and the tropical taste is always perfect for Summer.
I also used coconut oil in baking. You can substitute canola oil with coconut oil in this recipe for Chocolate Zucchini Muffins and Homemade Granola. Speaking of substitution, you can download a list guide for healthy baking and allergy free baking substitute ingredients. GET IT HERE.
For this easy, delicious and budget friendly dish, I used chicken thighs ( skins removed) but you can also use chicken drumsticks or a mixture of both. I also used fish sauce with this recipe and I'm sure that most of you will not find this very pleasing, use salt instead of the fish sauce.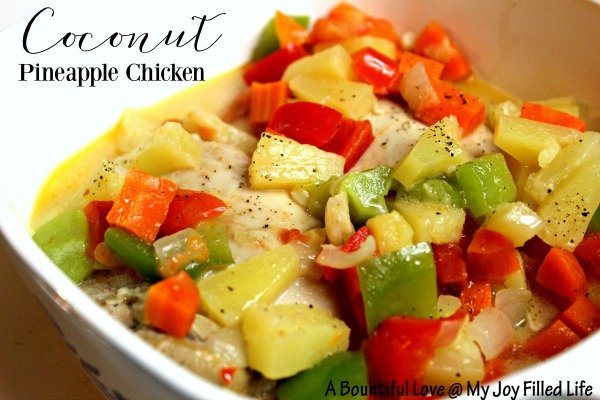 Coconut Pinapple Chicken
Ingredients:
1 lb chicken pieces , I used chicken thighs and I removed the skins.
3 tbsp. olive oil
1 cup chopped onions
1 chopped plum tomato
4 minced garlic cloves
1 14oz pineapple chunks
1 cup chopped red bell pepper
1 cup green bell pepper
1 cup coconut milk
1 cup diced carrots
1 tbsp fish sauce ( optional) or substitute with 2 tsp salt.
Directions:
Drain the pineapple chunks reserving the juice. Marinate the chicken using the reserved juice for an hour. Do not throw the marinade. Heat oil and saute onion, tomato and garlic.
Add the chicken pieces. Cook until the chicken turns brown. Turn the chicken to the other side to cook as well. Sprinkle with black pepper. Pour in the juice marinade and bring to a boil. Pour in the coconut milk and cook for about 45 minutes, until the chicken is cooked through.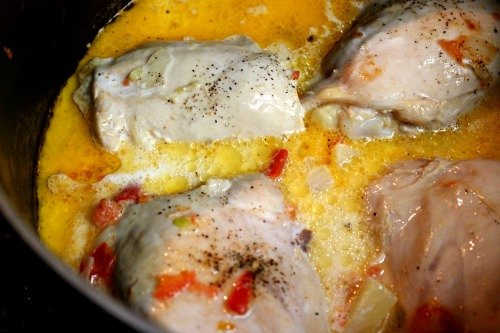 Season with fish sauce or salt. Add the pineapple chunks and cook for about 5-7 minutes. Add carrots and bell peppers. Cook until vegetables are tender.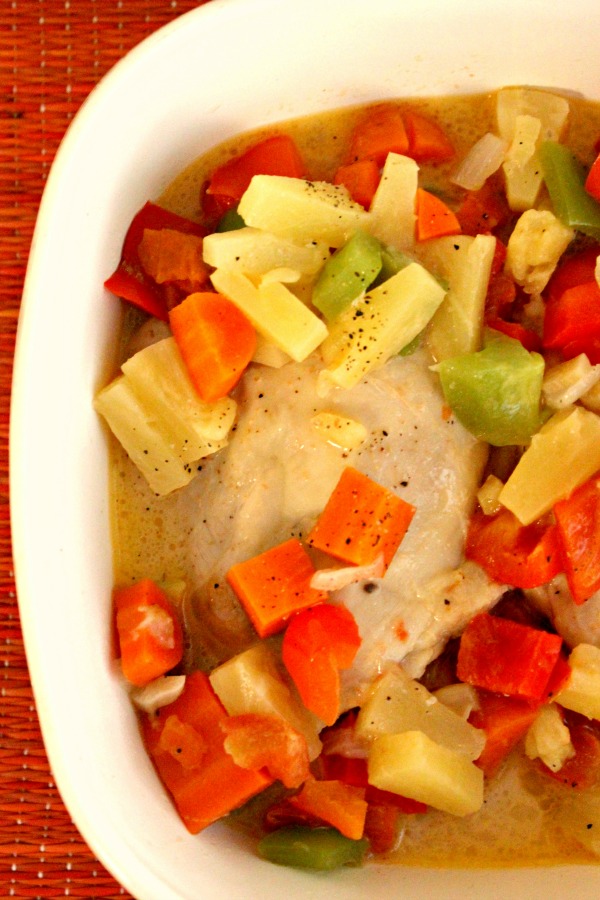 Serve with rice. I love to pour the sauce over the warm rice. That sauce is just too tasty to waste!
How about you? What's your favorite coconut recipe?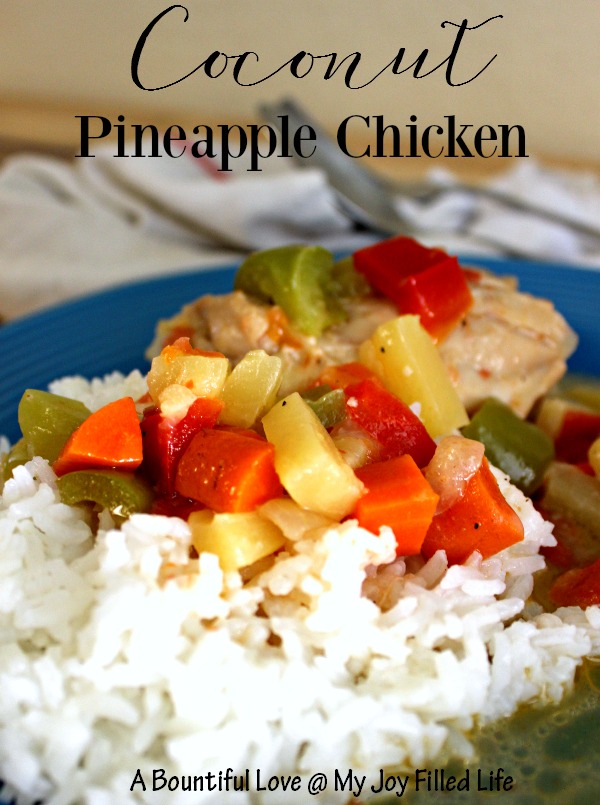 Save
The following two tabs change content below.
Cristina is a graduate of BS Psychology turned stay at home mommy of two beautiful and active girls. She's been happily married for 7 years, married to a God-fearing and Jesus-loving man. She loves sharing healthy and budget friendly meals - meals that will fit every budget.