My oldest son (he's 11), just told me the other day that he loves this time of year because of all the food. 'Tis the season for baking, treats, and goodies! There are several Christmas goodies that we make every year at our house, and one of them is Chex Mix. We love making this treat and giving it to friends, family, and neighbors to enjoy, and of course we enjoy a little (okay, a lot) too.
We've tweaked the traditional Chex Mix recipe that you can find on the cereal box, and here is our version of it. Plus, I've included a printable recipe card that you can attach to the mix if you are giving it as a gift.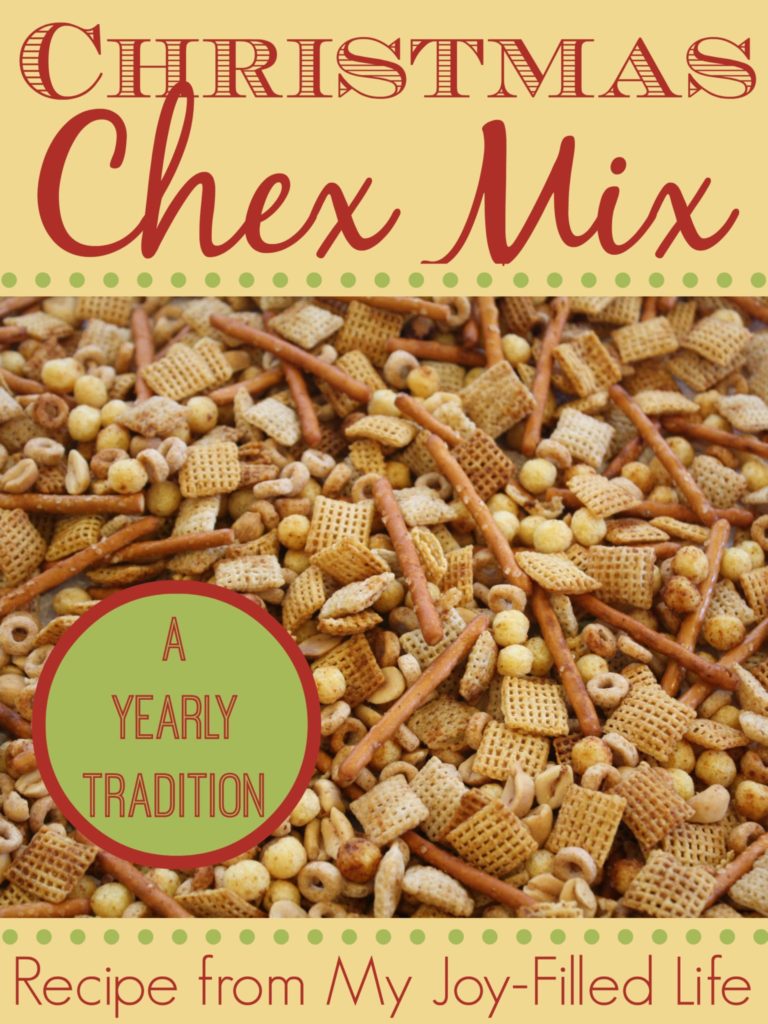 Ingredients:
3 cups Corn Chex cereal
3 cups Rice Chex cereal
2 cups pretzel sticks
1 1/2 cups Cheerios
1 1/2 cups Kix cereal
1 cup peanuts
6 tablespoons butter, melted
2 tablespoons Worcestershire sauce
1 1/2 teaspoons seasoned salt
3/4 teaspoon garlic powder
1/2 teaspoon onion powder
Instructions:
Combine the first 6 ingredients in a large bowl.
In a small bowl, mix the remaining ingredients.
Pour the butter mixture, a little at a time, over the cereal mix, stirring well so that chex mix is evenly coated.
Spread chex mix onto ungreased cookie sheets.
Bake at 250 degrees for 1 hour. Stirring the chex mix every 15 minutes.
After baking, spread out on paper towels to let cool.
Here are the links to the printable recipe cards:
PDF (just print front to back on card stock)
PNG image (front)
PNG image (back)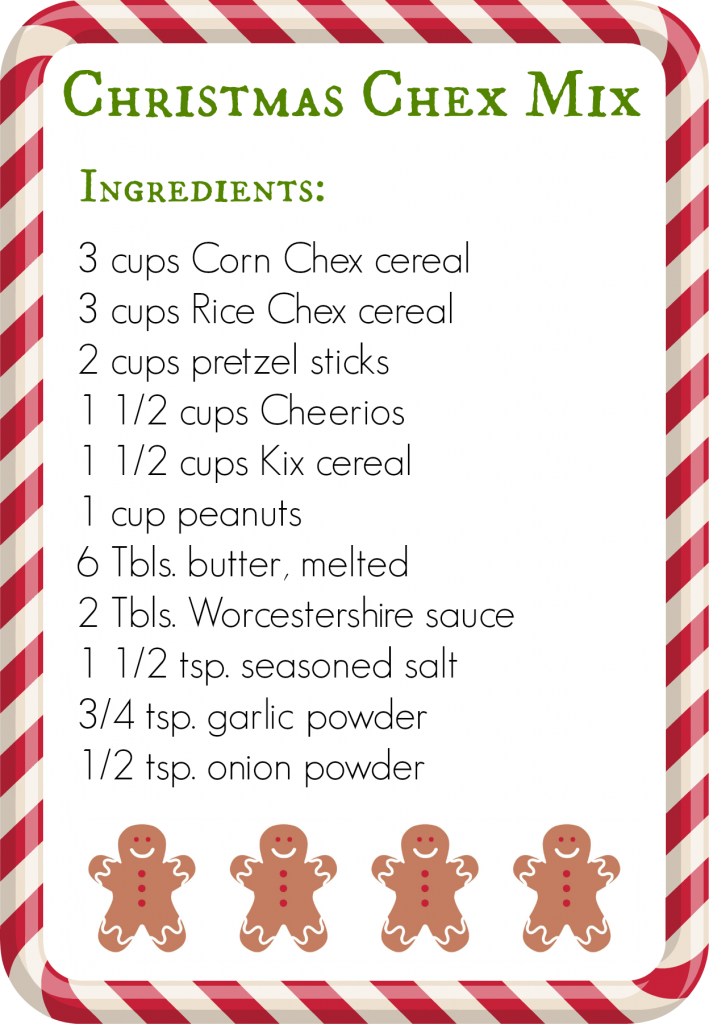 Is there a Christmas treat (or treats) that you make every Christmas?
Leave a comment – I'd love to hear about it.

You might also like:
25 Christmas Cookie Swap Cookie Recipes
Chocolate Caramel Pretzels Treats