My dear grandmother has been buying me a gift subscription to Simple & Delicious magazine from Taste of Home for at least 12 years now. I am so thankful that she has thought to do this for me every year as it has really helped me build up my recipe collection. I have kept a majority of the magazines over the years and they all fill up a whole shelf in one of my cupboards. When I see that a new issue has arrived in the mail, I anticipate the opportunity to sit down and see what new dishes I can cook up for our family to try.
This is a recipe that we recently tried that has quickly become a family favorite. We modified the original recipe from the one in the magazine to accommodate our larger family, as well as my husband's love of Worcestershire sauce and cheese. This truly is a cheeseburger in a skillet – substituting pasta for the bun!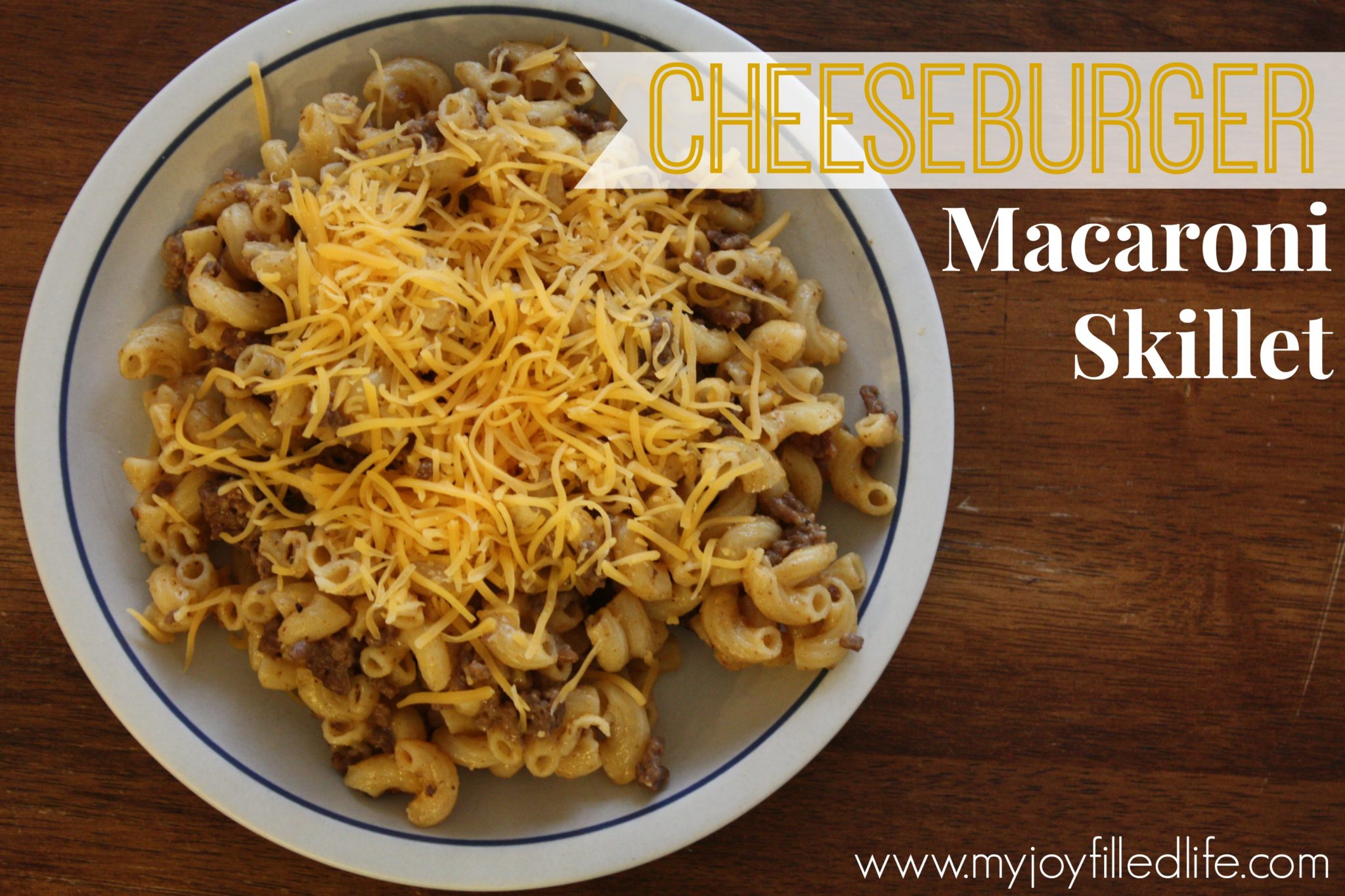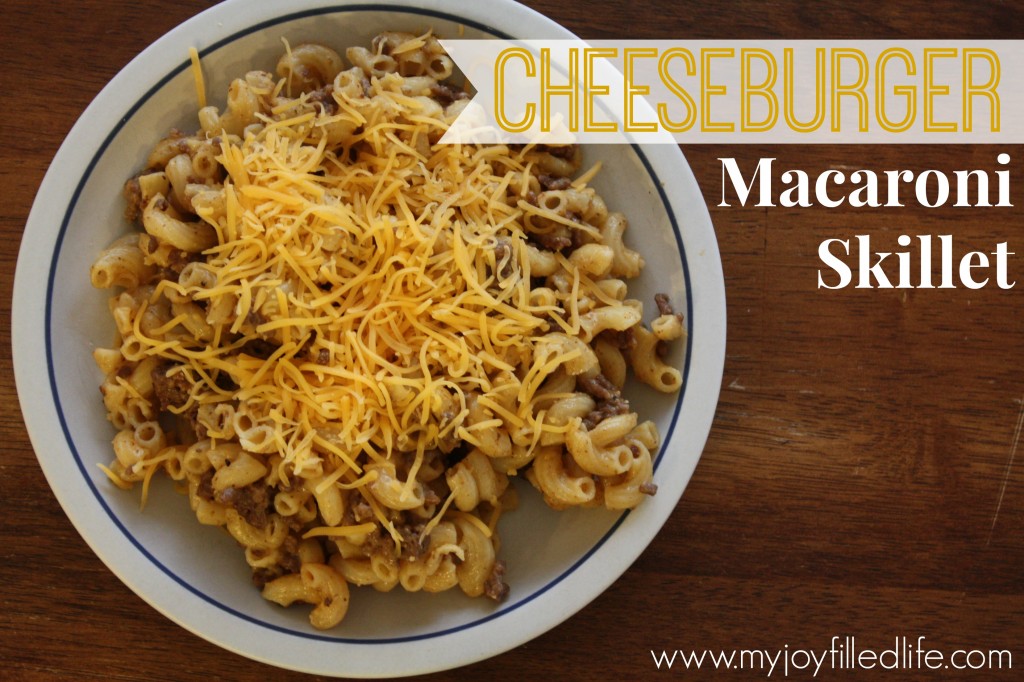 Cheeseburger Macaroni Skillet
2014-01-07 20:04:49
Serves 8
A simple, one-dish meal that has all the fixings of a favorite, grilled classic - the cheeseburger.
Ingredients
1 pound lean ground beef
16 ounces uncooked elbow macaroni
32 ounces reduced-sodium beef broth
1 cup skim milk
3 tablespoons ketchup
1 tablespoon mustard
1 tablespoon Worcestershire sauce
2 teaspoons Montreal steak seasoning
1/4 teaspoon onion powder
2 cups (8 ounces) reduced-fat shredded cheddar cheese
Instructions
In a large skillet, cook beef over medium heat 6-8 minutes or until no longer pink, breaking into crumbles; drain.
Stir in macaroni, broth, milk, ketchup, mustard, Worcestershire sauce, steak seasoning, and onion powder; bring to a boil. Reduce heat; simmer, uncovered, 10-15 minutes or until macaroni is tender.
Stir in 1 1/2 cups of cheese until melted. Sprinkle with remaining cheese.
Adapted from Taste of Home
My Joy-Filled Life https://www.myjoyfilledlife.com/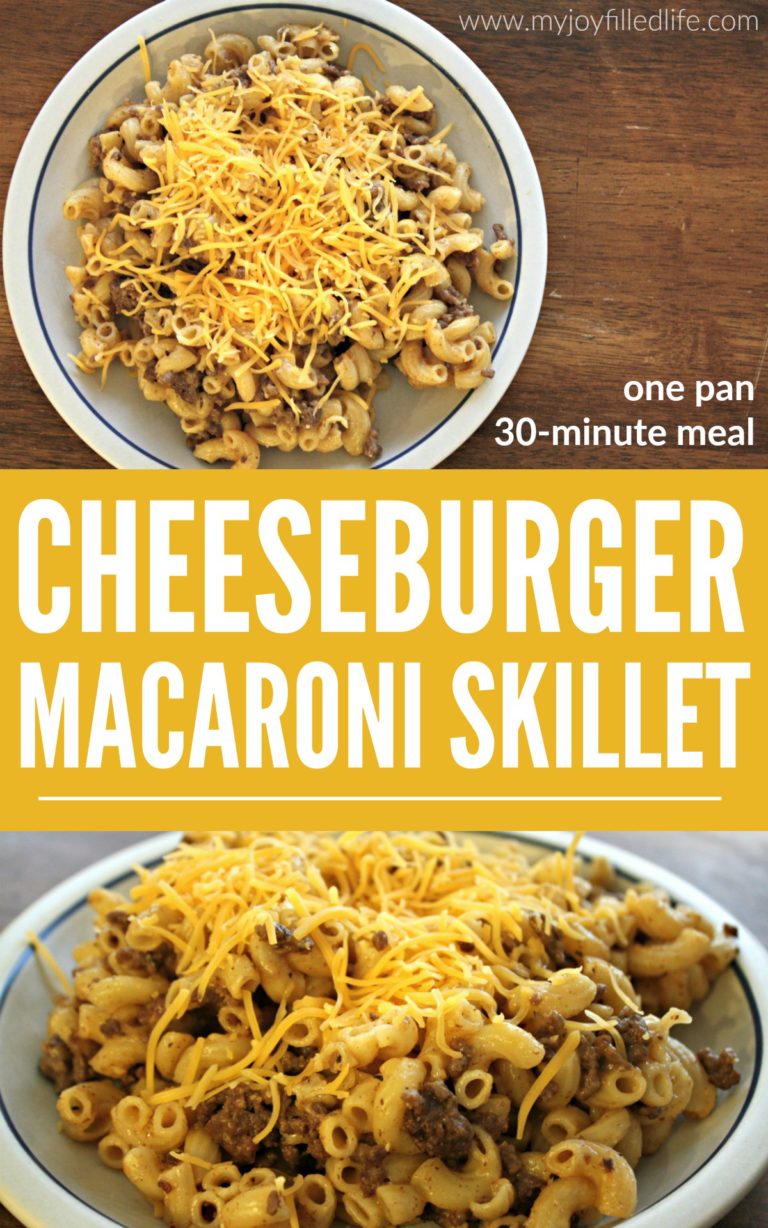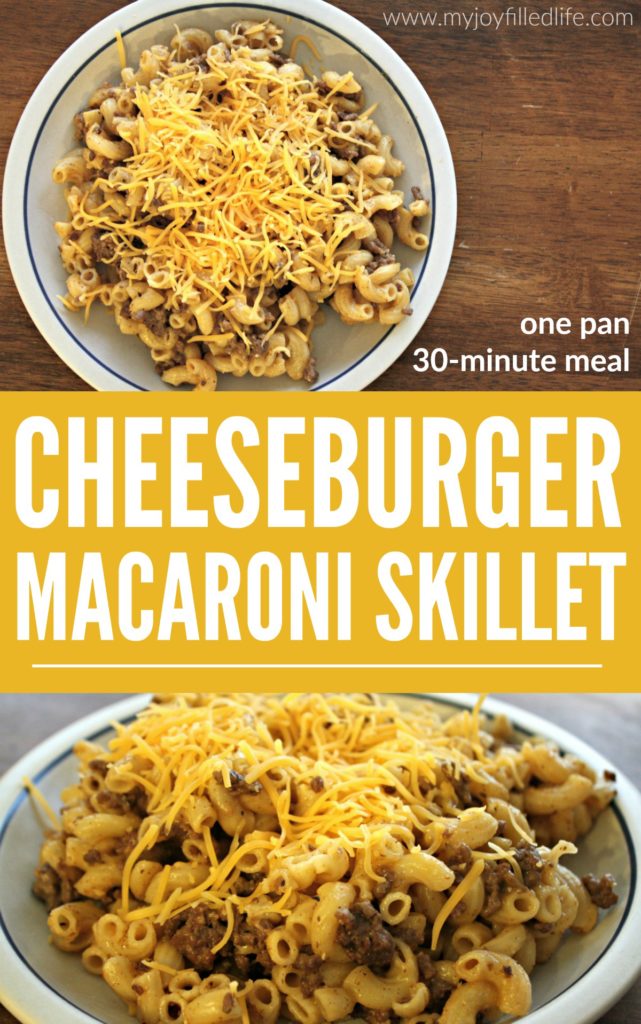 You might also like:
Poppyseed Grilled Chicken Salad – Table Talk Dinner Conversation Cards – Corn Flake Crusted Chicken