A few more days to go and it is already June. Summer vacation is fast approaching. I can already see some last day of school posts on Facebook and Instagram. Speaking of last day of school, how about a FREE LAST DAY OF SCHOOL sign printables? Get yours HERE. I'm sure the teachers, students and the parents are all tired , ready for the vacation. I know I am. We are all in the home stretch. With all the end of the school year recognition and awards that you may see across social media, just a reminder to also celebrate them . Not just their school awards , trophies and grades. Read , 35 Ways to Celebrate Your Children
I am actually looking forward to this long weekend to relax with my family and slow down. It was a busy week at Lucy's school and add a clogged up sink here at home. Not fun at all! You just do not know how important things ( and mundane chores) are until it becomes a necessity.
I can cook and bake all you want but I have a love and hate relationship with washing the dishes. When you bake a lot, you know what I mean with a sink full of dirty sticky dishes and bake ware. With our sink clogged, we limited the use of "washables" and did the washing in our bathroom sink. I can't even begin to tell you , how long I waited to clear off our kitchen counter. Even though we tried to limit the use of dishes, it still piled up. Thankfully, no more clogged sink. Thank you, Mr. Plumber and thank you clogged sink. I appreciate the washing of dishes more than ever.
What better way to celebrate a weekend with a very easy to make and delicious warm WALNUT APPLE CRISP. I have made this in the past and I made a couple of revisions. I added more butter and added walnuts. My husband and kiddos loved it. This is THE BEST WALNUT APPLE CRISP.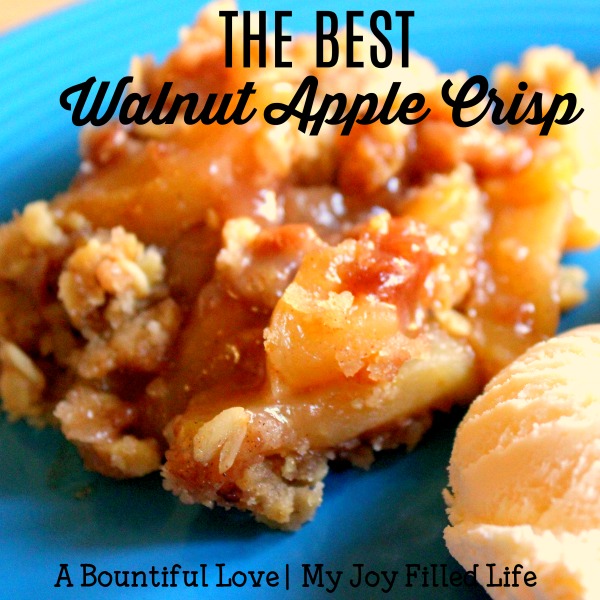 Ingredients:
6 large apples of your choice ( peeled, cored and quartered)
1 1/4 cups sugar
1 1/4 cups all-purpose flour
1/4 cup rolled oats
2 tsp ground cinnamon
1 tbsp lemon juice
3 tbsp butter
1/2 cup butter, softened
1/2 cup walnuts, chopped
Optional: Vanilla Ice Cream
Directions:
Preheat the oven to 350 F. Coat a 9×13 glass pan ( or 2 1/2 quart casserole) with cooking spray. Cut each quartered apple into 3 slices. Place the apples in a bowl. Add in the sugar , 1/4 cup only of the flour , 1 1/2 tsp only of the cinnamon and the lemon juice. Mix it all together.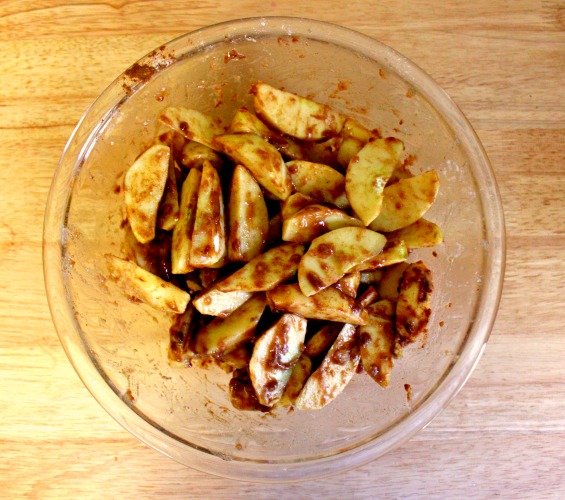 Transfer the apple mixture into the prepared dish and top with 3 tbsp of butter.
Cover loosely with aluminum foil and bake for 35 minutes.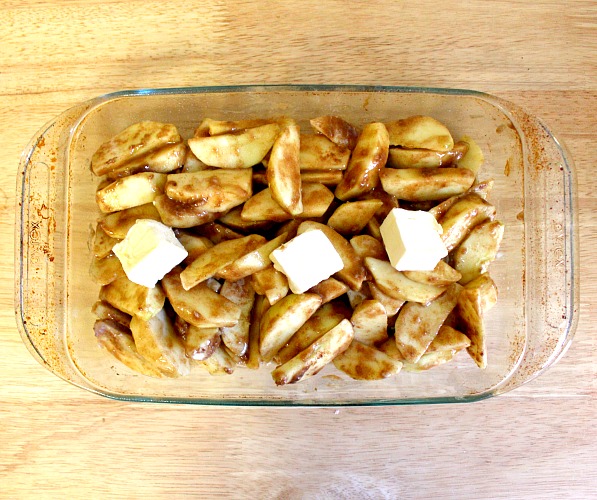 Prepare your toppings. In a separate bowl, combine the remaining 3/4 cup of sugar, the remaining 1 cup of flour and the remaining cinnamon . Add in the rolled oats. Add the 1/2 cup of butter, mix and cut with fork . It will look coarse and do not over mix. Mix in the walnuts.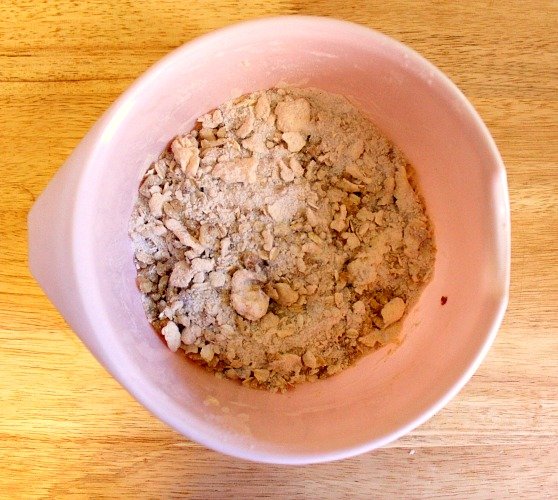 Remove the apples from the oven, let them cool/stand for 5 minutes. Sprinkle the topping mixture over the baked apples.
Baked uncovered for additional 15minutes.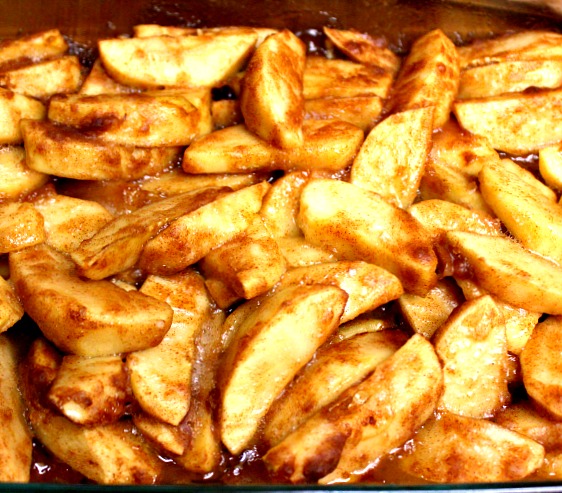 Serve it warm with vanilla ice cream or top with whipped cream.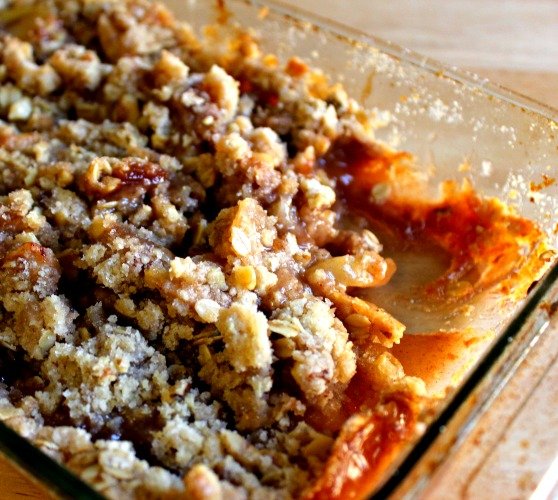 Even if you serve this apple crisp at room temperature, it is still the best! My husband and I had it for breakfast too, it is that good.
Serve it with hot coffee, with milk..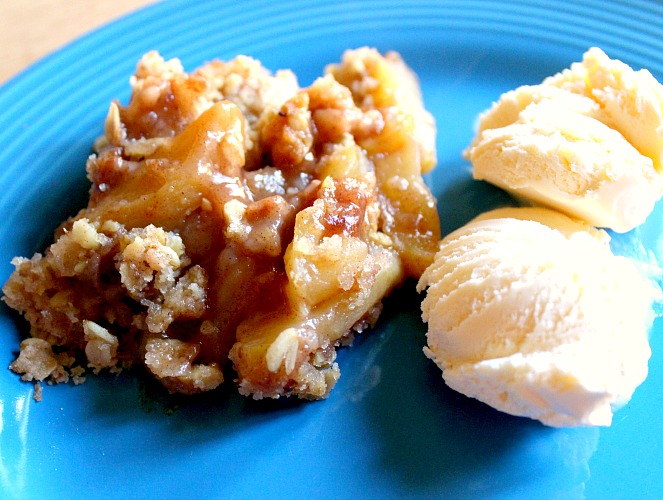 Easy to whip up and you do not need any fancy ingredients. The topping are awesome, gooey and tasty.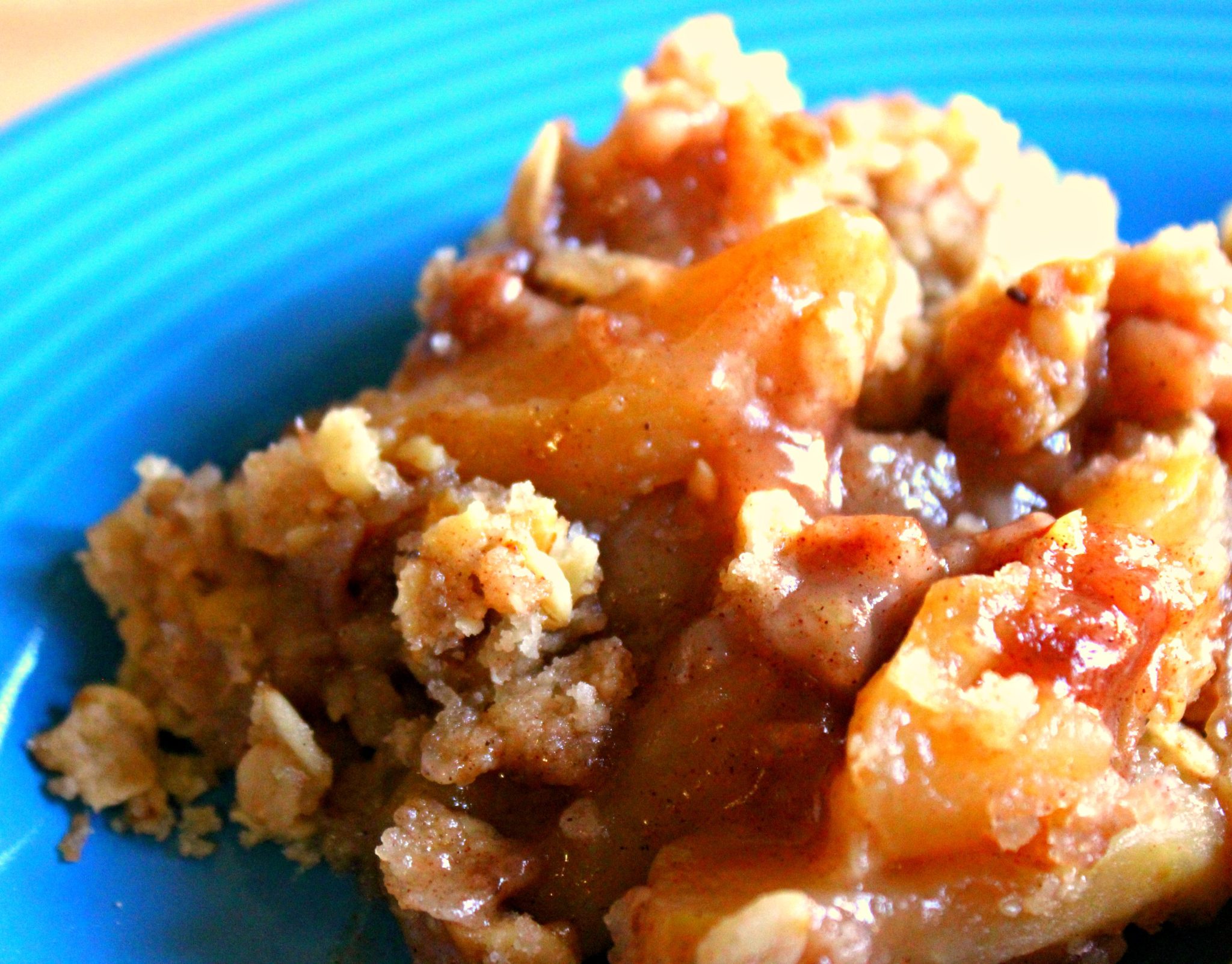 The right amount of sweetness was absorbed by the apples. Every bite is just full of cinnamon goodness.
What is your favorite crisp?
Don't forget to pin and share!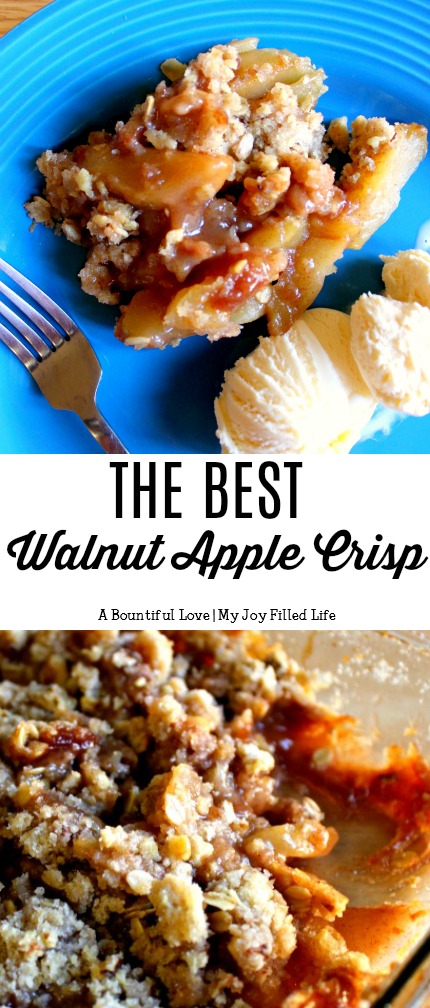 Save
The following two tabs change content below.
Cristina is a graduate of BS Psychology turned stay at home mommy of two beautiful and active girls. She's been happily married for 7 years, married to a God-fearing and Jesus-loving man. She loves sharing healthy and budget friendly meals - meals that will fit every budget.