5 Reasons to Join a Homeschool Co-op
For many years we were not a part of a homeschool co-op. With many babies close together it just wasn't logistically possible. But eventually the time was right, and I have been so blessed with the homeschool co-ops we have been a part of for the past 5 years. Today I'll share 5 Reasons to Join a Homeschool Co-op.
Projects and Experiments
The first co-op we went to was using the elementary science book by Apologia called Exploring Creation With the Human Anatomy and Physiology. This particular science curriculum is full of projects and experiments to help the kids understand the human body better. Each week they did a really neat project or experiment that I never would have been able to do at home. Furthermore, they had a quiz game each week to help review what they learned–much more fun to do in a big group than at home.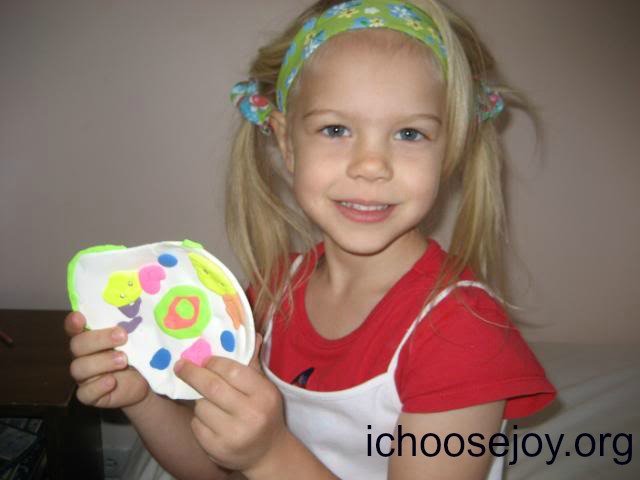 Another year we went through the elementary science book by Apologia called Exploring Creation With Chemistry and Physics. Again, it was perfect for the homeschool co-op setting.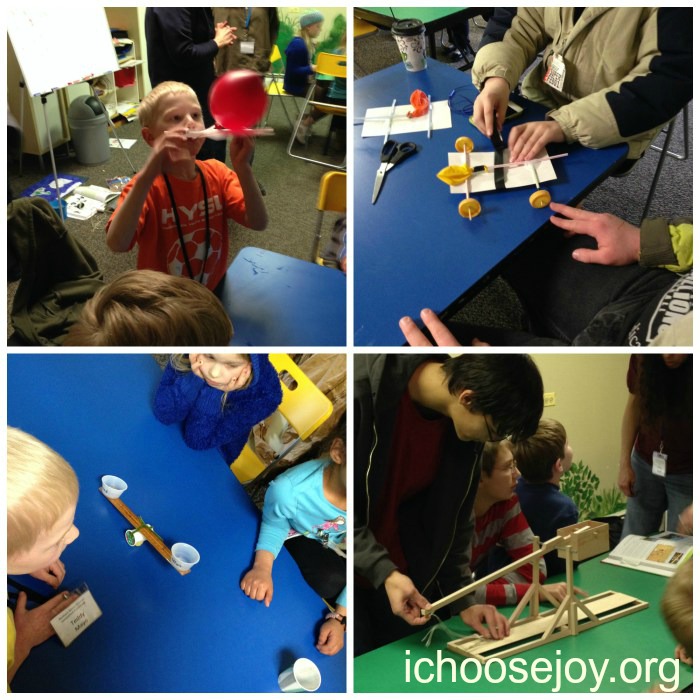 Now, we are in a Tapestry of Grace co-op that focuses on history and literature. The younger kids have done some amazing history projects, including crafts, that would have been difficult or impossible to do at home. Here the kids are acting out escaping across the Berlin Wall.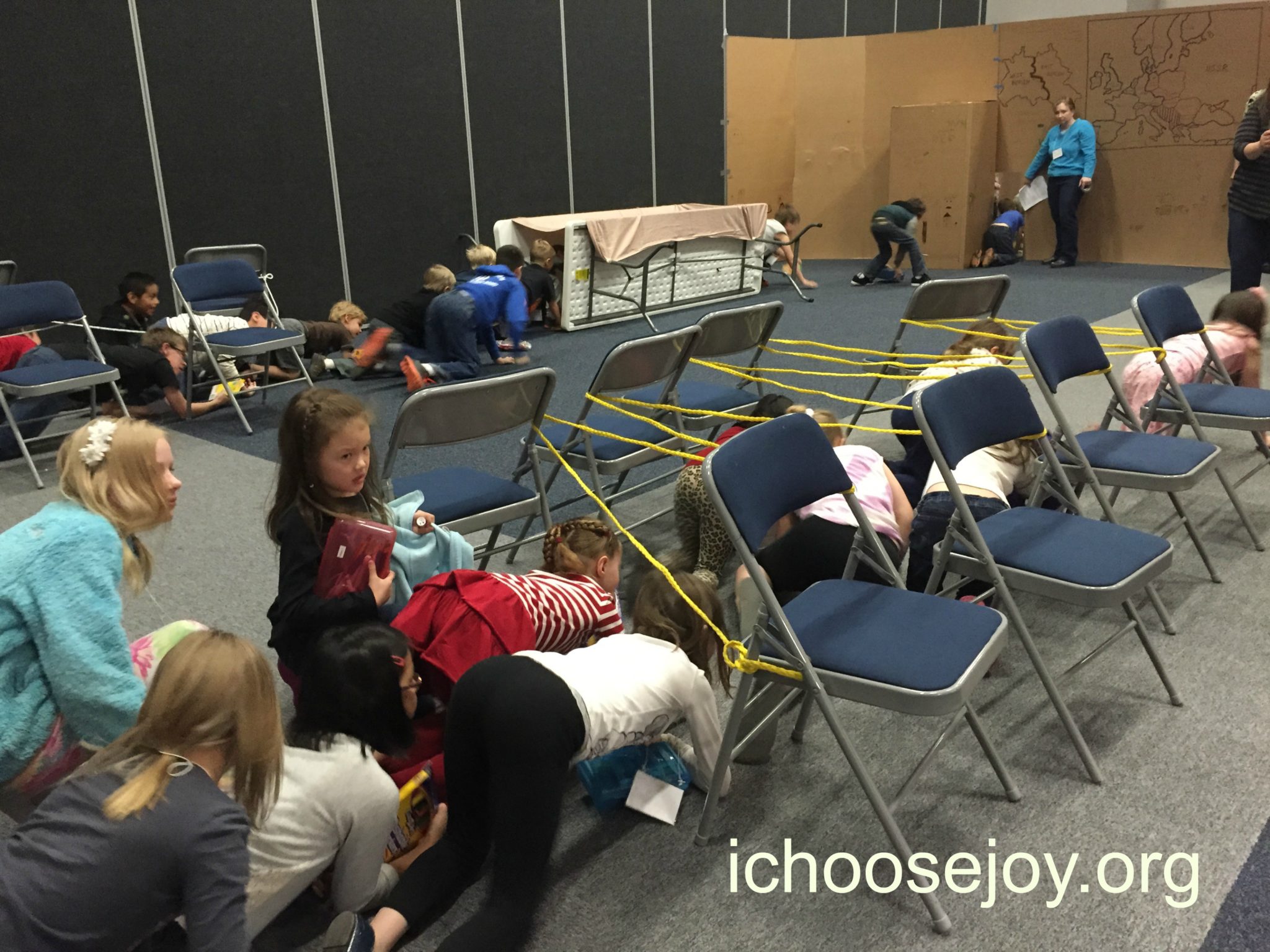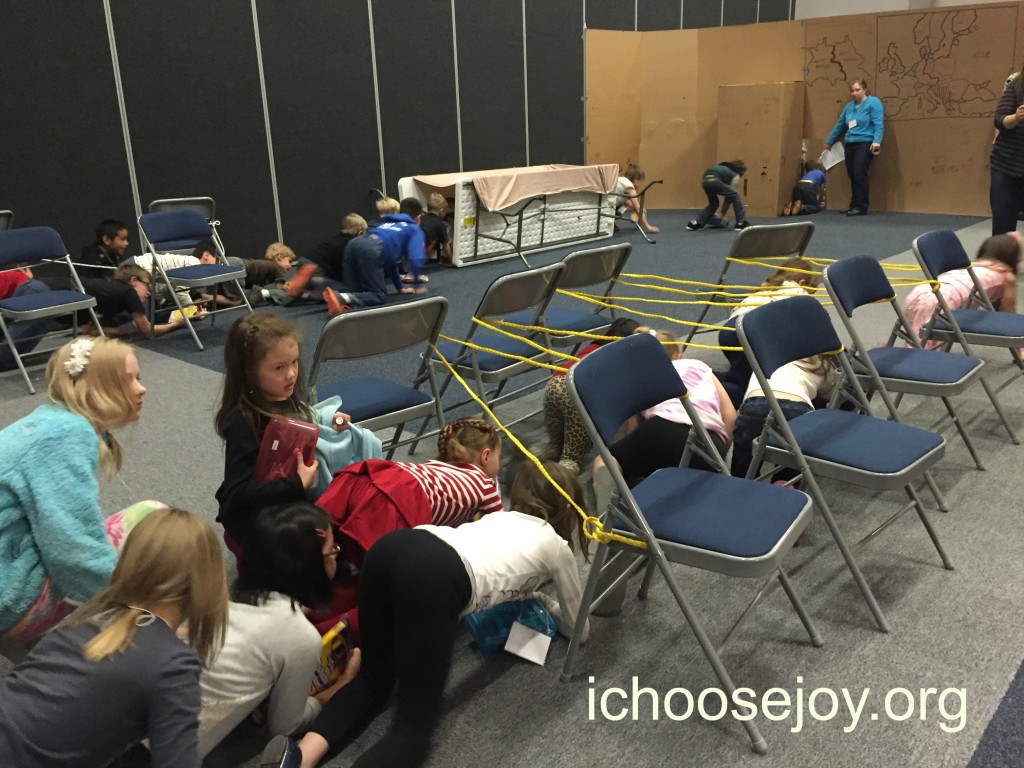 The next photo shows a game my junior high son made when studying World War II.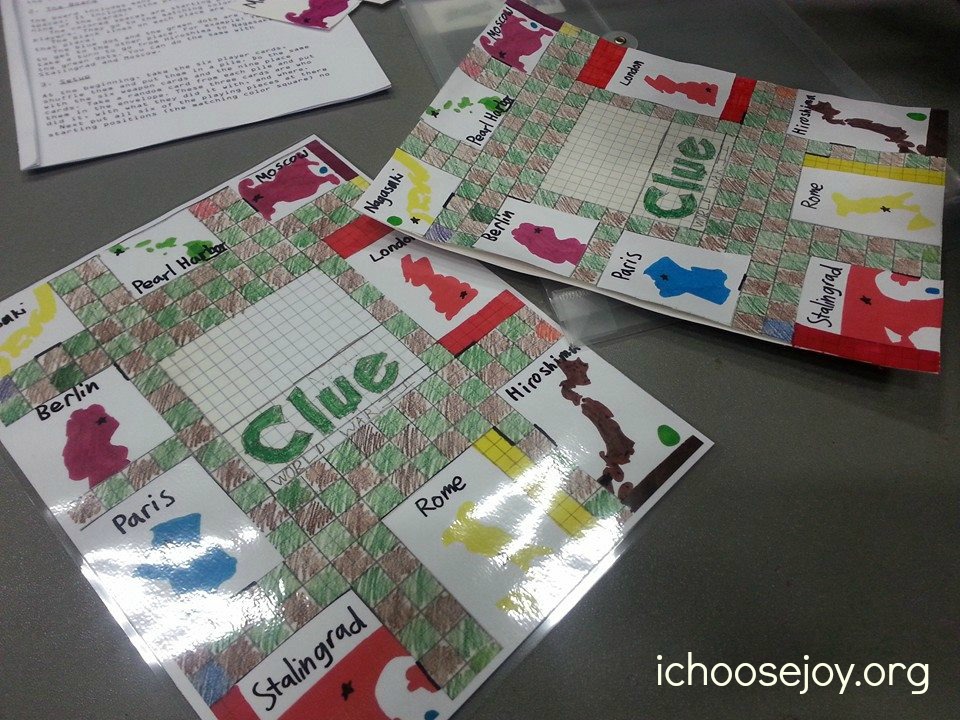 Classes you can't normally teach at home
A lot of times you'll find classes at a co-op that you can't teach yourself at home–such as P.E., band, or speech and debate. As homeschoolers, we love the freedom and opportunities provided for us in choosing what we want our kids to learn. One class that my teens are taking now includes Socratic discussion for history and literature. Sometimes, these kinds of classes are what we want, and we can find them at a homeschool co-op!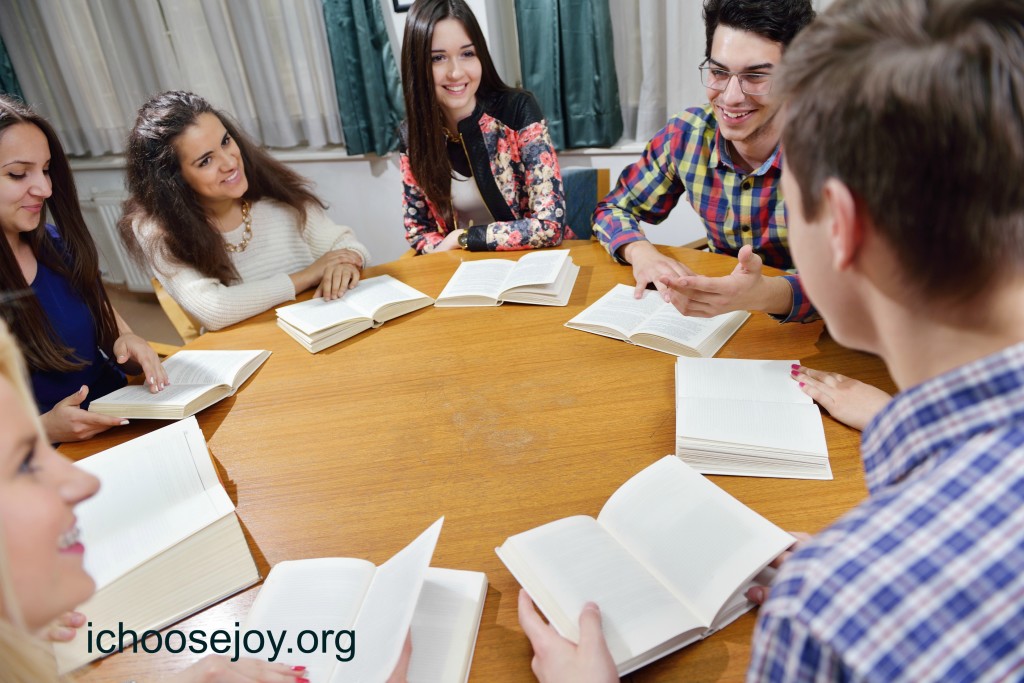 Opportunities to Present and Perform
I have loved all the opportunities that my kids have had to present speeches or perform in skits and musical productions at our homeschool co-ops. Getting up in front of a group is such an important skill for our children to learn. This can be started at home, of course. But it's a huge step in learning poise and self-confidence to do it in front of those outside your family.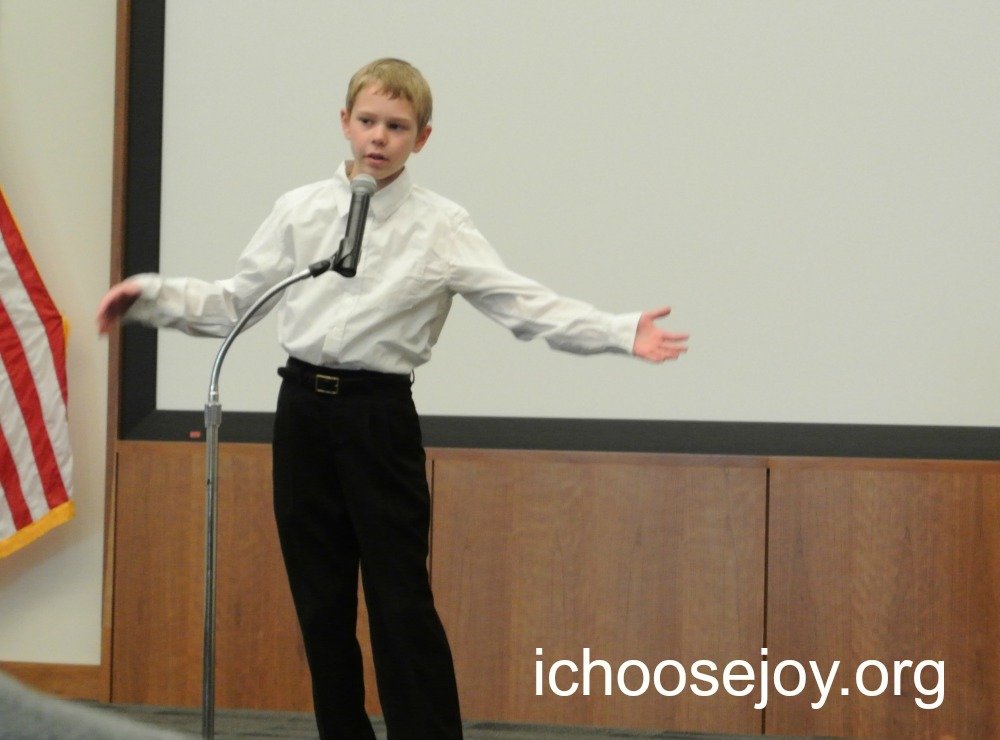 Friends for kids and moms
Spending time nurturing friendships for kids and mom is important to our family. For a many years, because of logistics as I mentioned above, we stayed home a lot. Now, it's so nice to get out and be with other like-minded moms and kids and have fun! I receive encouragement from the moms for those days when it gets hard. And I hope that I can be a source of encouragement for them!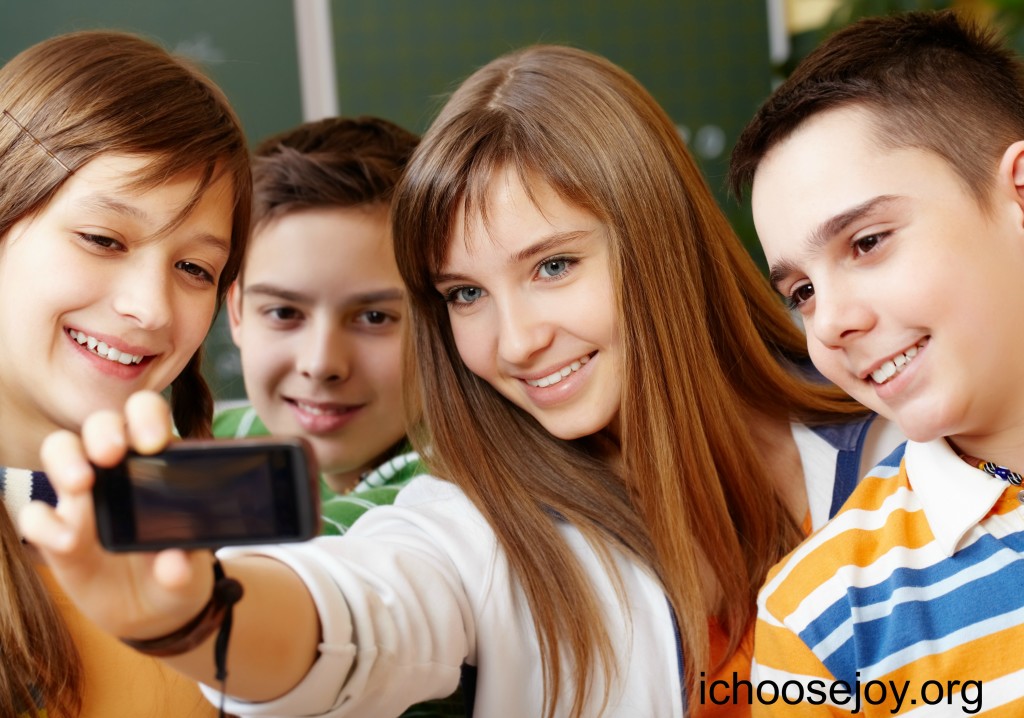 Deadlines can be good
Having deadlines to get assignments done has been great for my older kids and teens. Sometimes, we can let too much of life (sickness, field trips, Dad's home, etc.) push our schoolwork deadlines later and later. When they have co-op on a certain date, it drives us as a family to get the work done.
Are you a part of a homeschool co-op? What other reasons would you give for wanting to be a part of one?
Please head over to read 2 other articles about homeschool co-ops:
The Best Classes to Teach at a Homeschool Co-op
How to Add Music to Your Homeschool Co-op
The following two tabs change content below.
Gena Mayo is a Christian homeschool mom of 8, ages 14 down to 3. She has been married to her best friend for 17 years and blogs at
Choose Joy!
about family, homeschool, and homemaking. You'll also find awesome giveaways and reviews there! When not busy with the above, you'll find Gena teaching music classes (voice lessons, music history, choir, musical theater) and writing music curricula. She is excited to have children at all stages in homeschooling now, preschool through high school.