Yesterday I shared a dozen faith-based Easter crafts that I found throughout the blogosphere and today I'd like to share with you some fun and yummy-looking treats that I found as well. We've already enjoyed making the Rice Krispie Peeps at our house and can't wait to try some of these other goodies this month.
1. Easter Egg Hunt Lunch from Gluesticks
This looks like a fun lunch activity for the kids. Put a little of their lunch in 12 different eggs and make them hunt for their lunch. Then sit down for a little picnic together.
2. Empty Tomb Snack from Catholic Icing
I love this creative snack that replicates Jesus' empty tomb.
3. Bunny Tail Rolls from Creations by Kara
These bunnies are so cute, and they look so soft; I can just imagine eating them, warm, right out of the oven.
4. No Bunny Loves You Like Jesus from Detailed-Oriented Diva
This is a neat idea to make for a special someone to tell them about Jesus' love for them.
5. Rainbow Jello Easter Eggs from Thrive
I love Jello and I bet these pretty Jello eggs taste delish.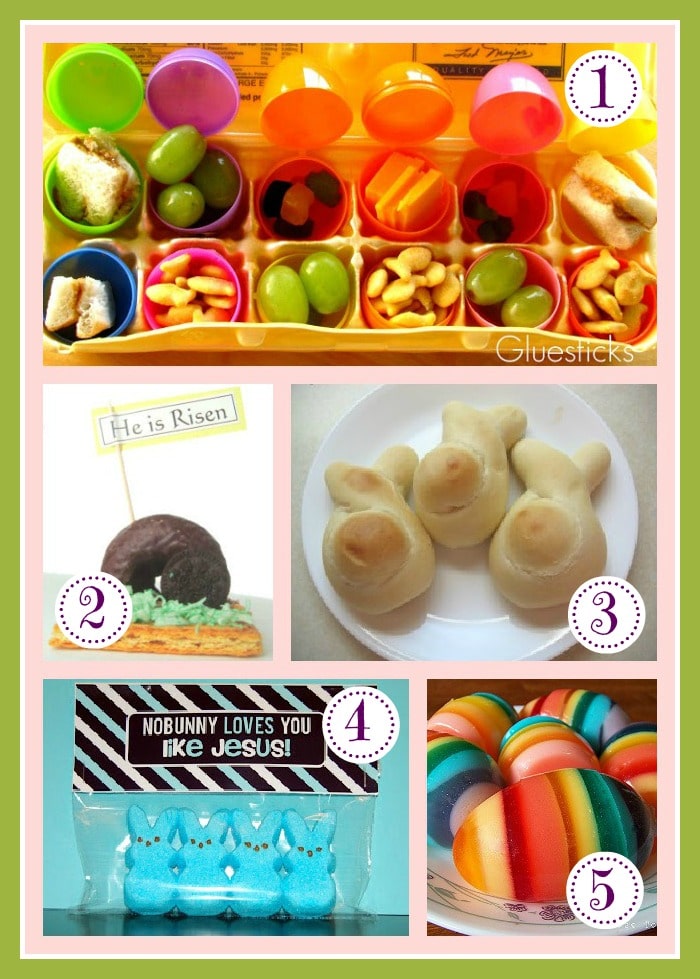 6. Jelly Bean Prayer from Mama Jenn
This is another thoughtful gift that you can make to spread the love of Jesus.

7. Candy Cross Pops from Catholic Icing
Make your own cross pops using Jolly Ranchers.
8. Easter Deviled Eggs from Real Mom Kitchen
This would be a pretty dish to bring to an Easter brunch or luncheon.
9. Bird's Nest Cookies from Art of Dessert
These nests are so cute and only require 3 ingredients to make.
10. Cross Cupcakes from I Am Baker
I absolutely love these cupcakes; such a creative idea!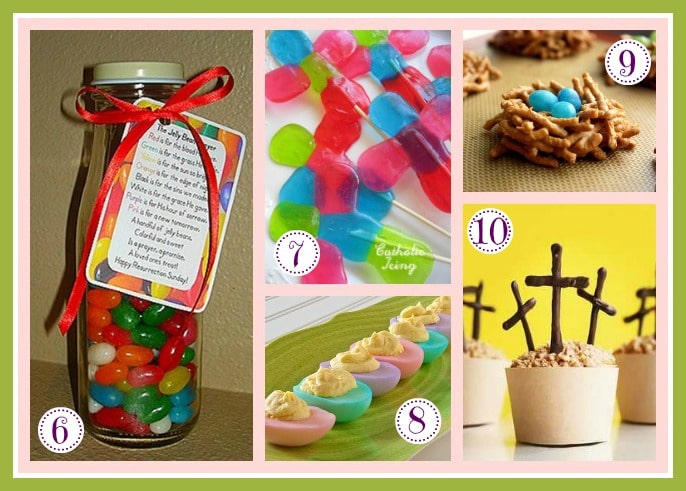 A super cute, simple touch to hard-boiled eggs.
We recently made these and they were so easy to make and turned out so cute.
I can't wait to make these with my kids. I'm sure they will make a big impact on them.
My favorite thing about camping is s'mores, so I can't wait to try this simpler, Easter version.
These little chicks are made with milk's favorite cookie; aren't they cute?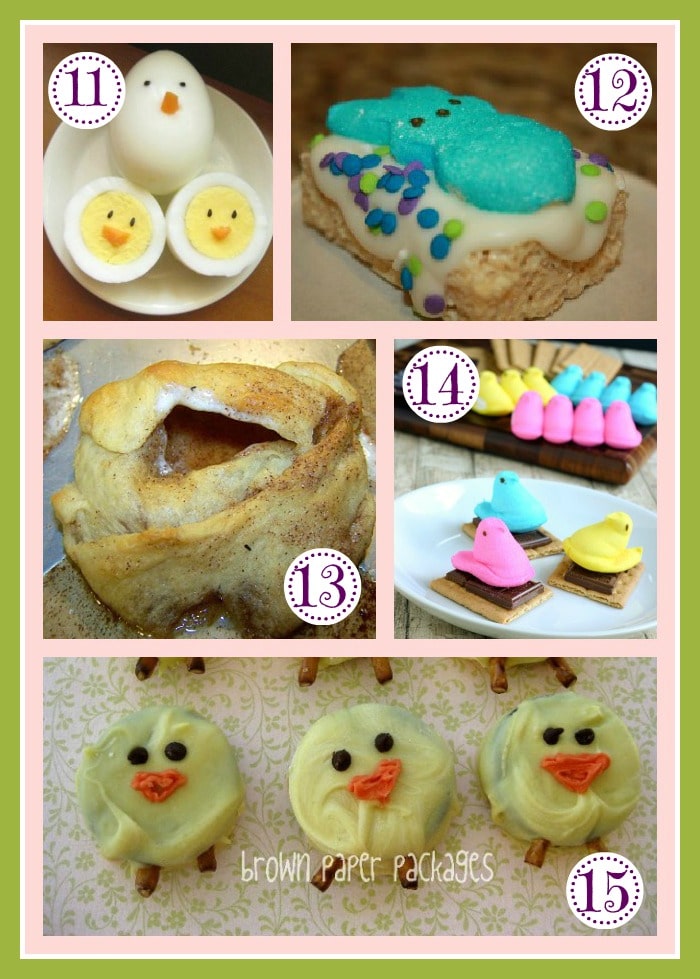 You might also like:
*All photos in this post were used with permission.*