Jellybeans and M&M's are some of my family's favorite Easter candies, as well as Peeps, of course. We are getting a little crafty with our candy this year and are making some Easter Tic Tac Toe treats. With some candy melts (or you could use frosting in a tube), you can transform a graham cracker into a tic tac toe game board. Grab an opponent, pick your jelly bean or M&M colors, and play with your food!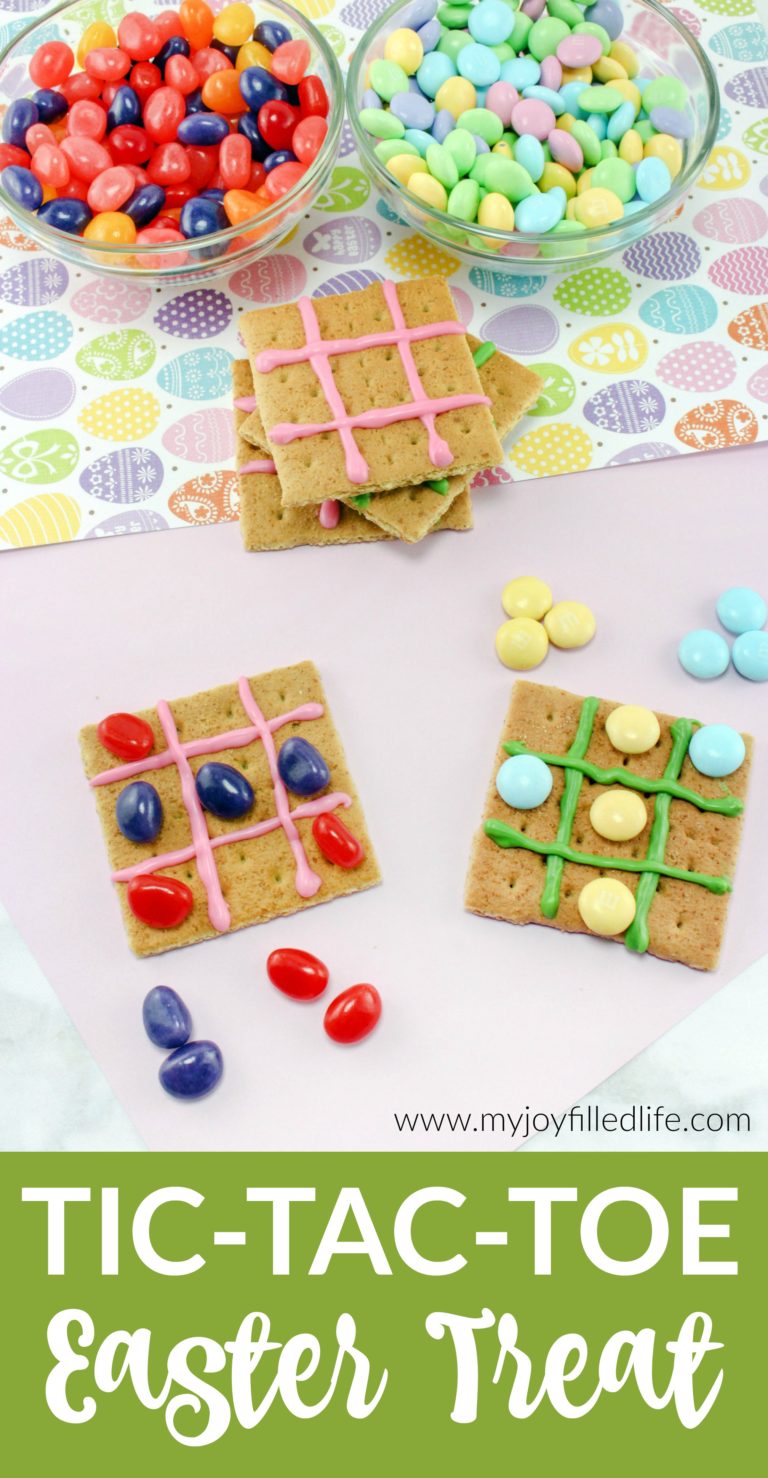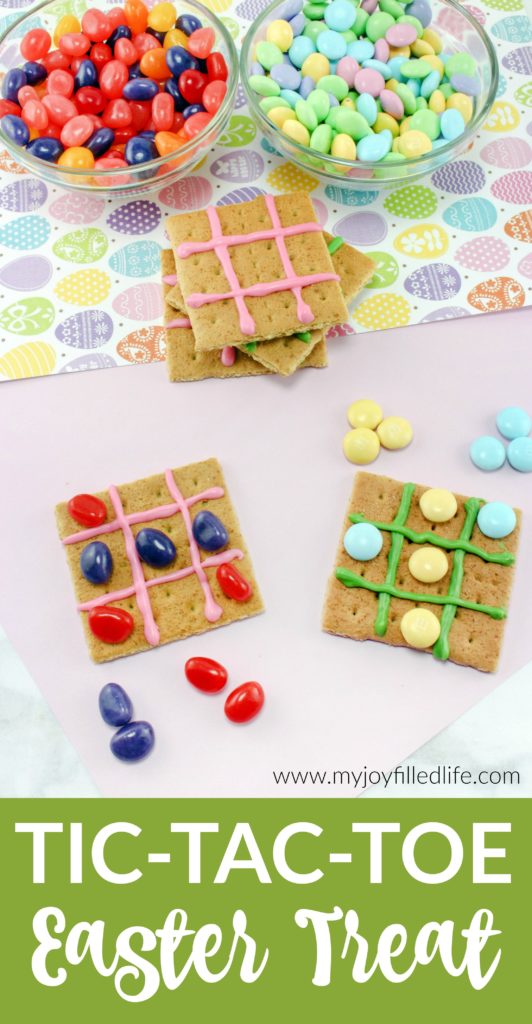 Ingredients
– Graham Crackers, 6 squares
– Wilton Candy Melts Pouch, green and pink
– M &M's Candy
– Jellybeans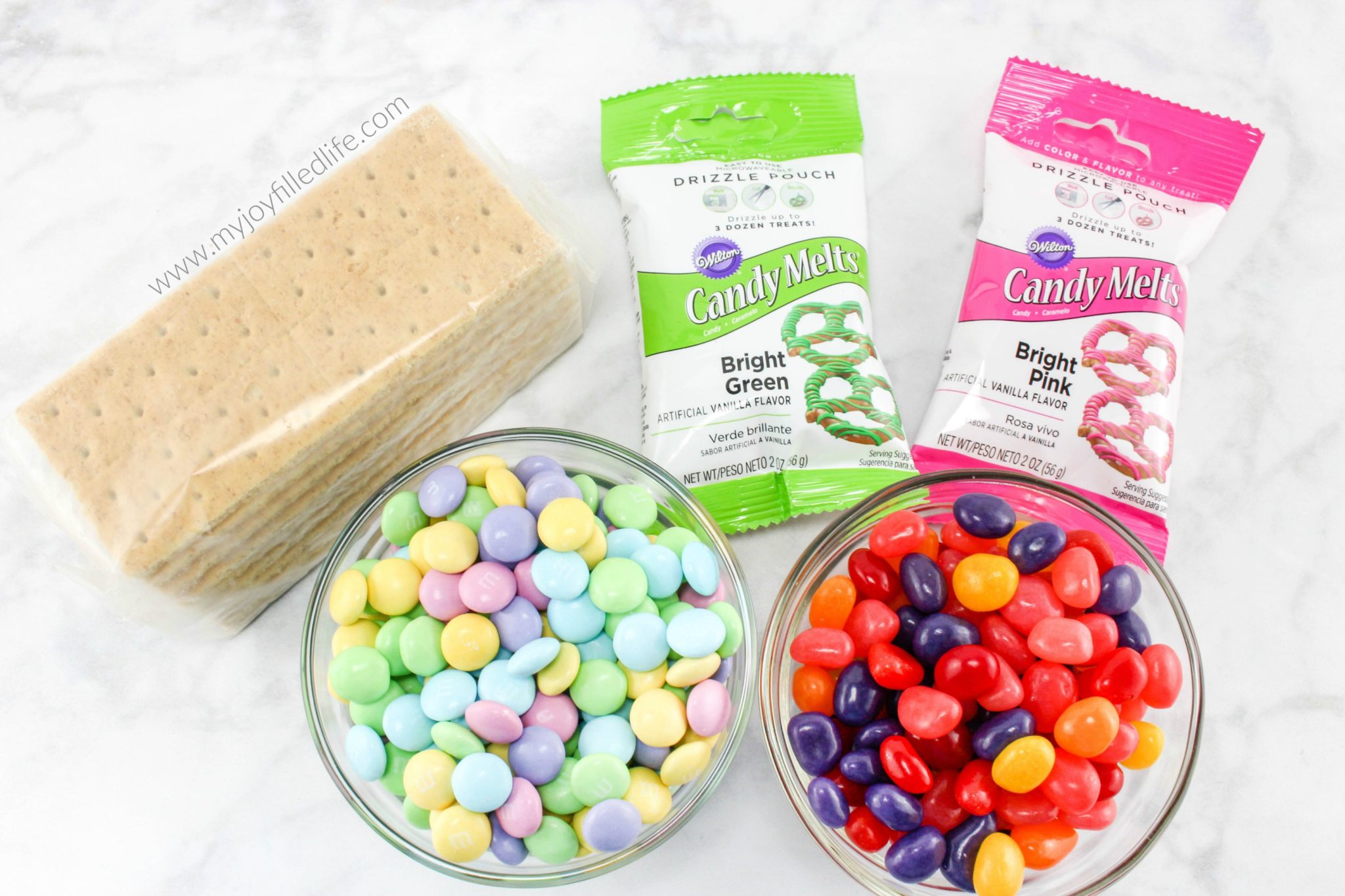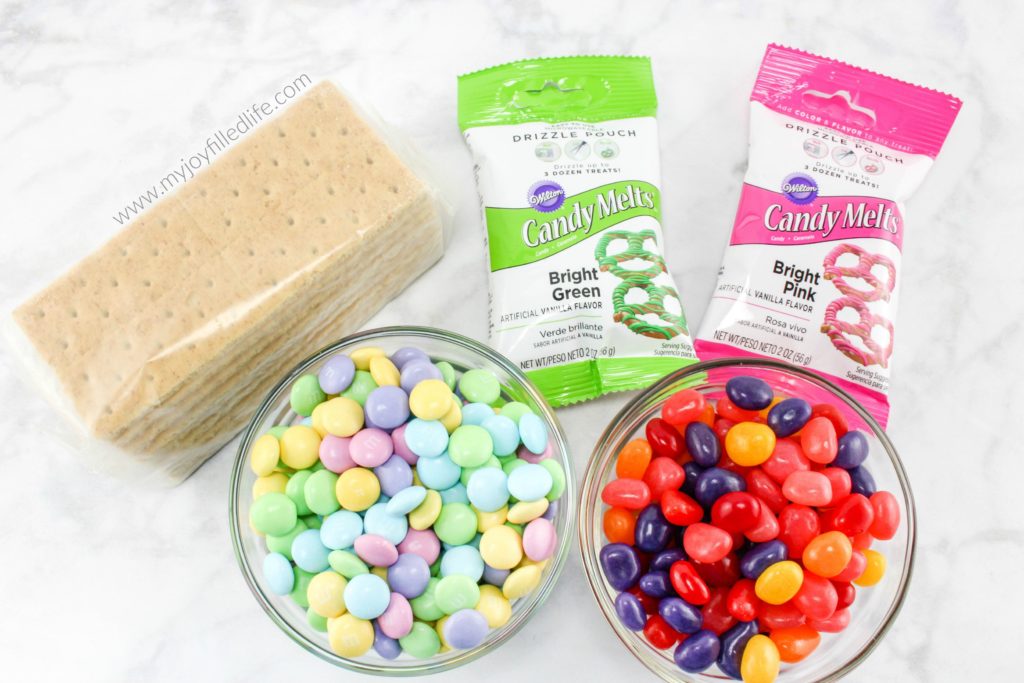 Directions
Heat the candy melt pouches according to package directions.
Using your candy pouches, pipe a tic tac toe grid on each graham cracker square.
Let set for about 10 minutes or until the chocolate hardens.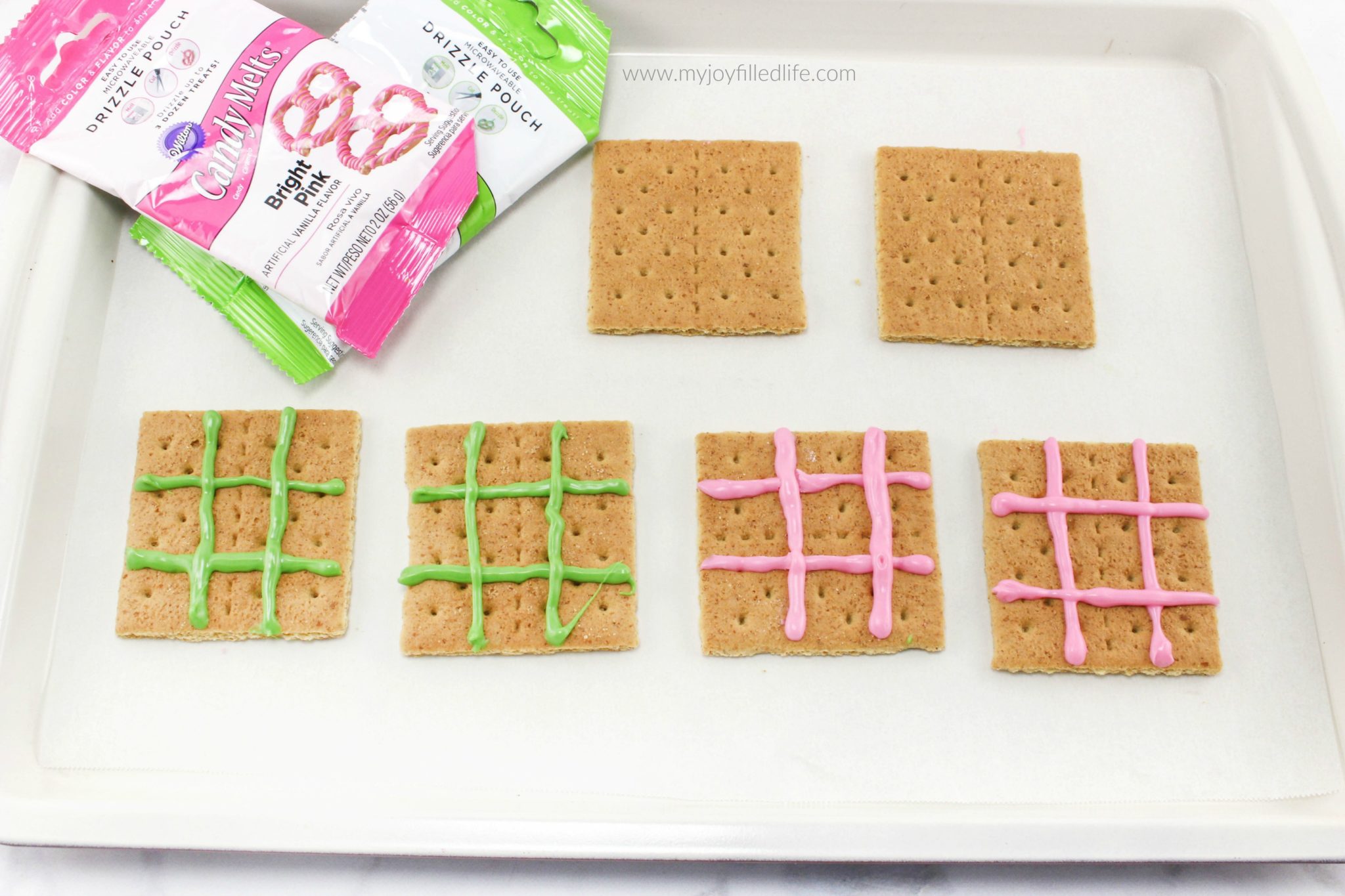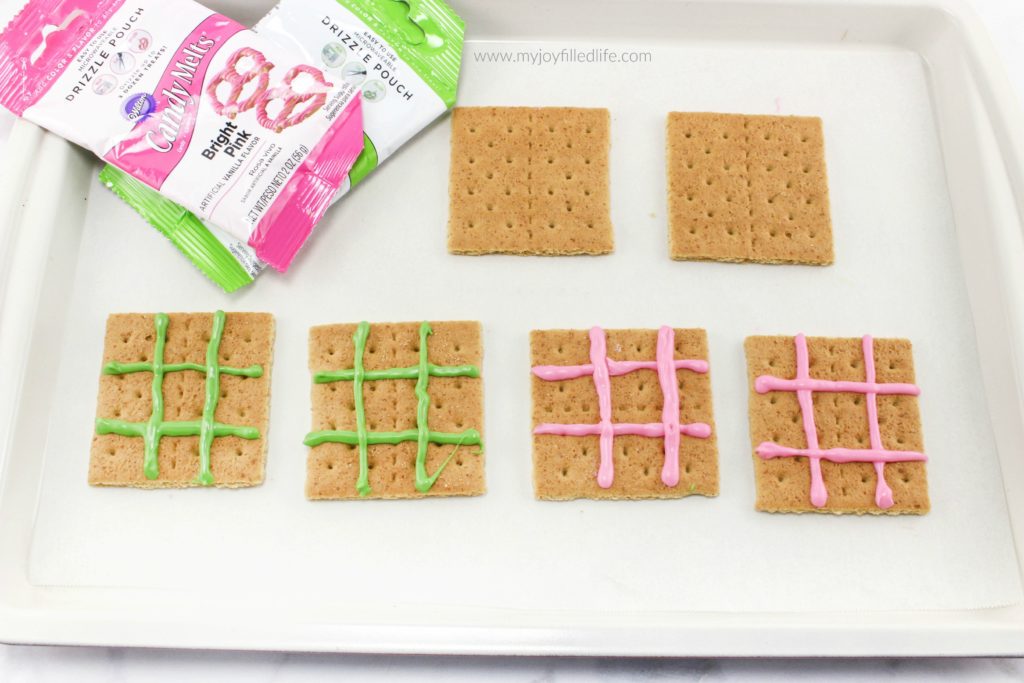 These little game boards are ready to use. Grab a friend, take some candy pieces and start a game. You win if you get three in a row!!
Have Fun!
That's it; pretty simple. A fun game and a yummy treat, all in one!