Mother's Day is right around the corner. What are you getting your mom this Mother's Day, or better yet, if you are a mom, what do you hope to receive?
As a mom of 7, I appreciate a gift that is from the heart and anything that fosters peace, quiet, and relaxation is a plus.
If you need a little inspiration on ways to spoil your mom on Mother's Day, or ideas so that you can drop hints to your spouse and kids, read on to find 10 ways to spoil mom on Mother's Day.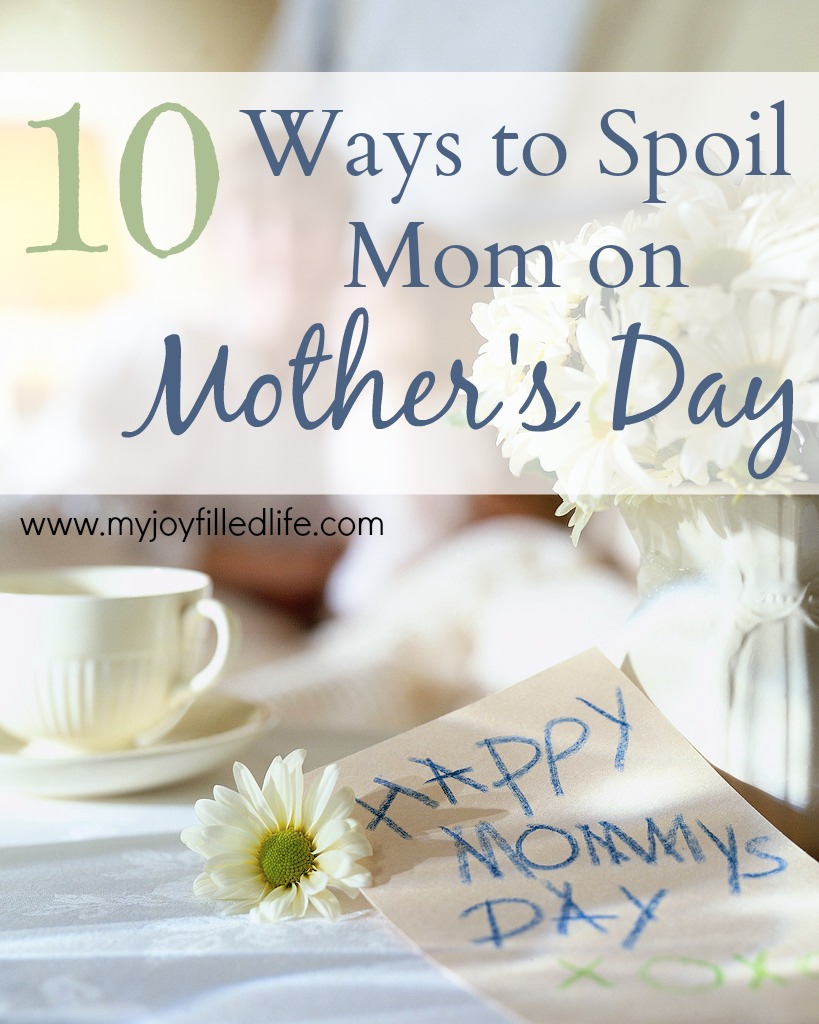 1. Make her breakfast in bed
2. Let her take a nap, or sleep in
3. Give her a bouquet of flowers – real or hand-made
4. Buy her a necklace or make her one
5. Clean the house
6. Make her favorite dinner (and clean up the mess) or treat her to dinner at her favorite restaurant
9. Give her some ALONE time
10. Buy her something she won't buy for herself, like her favorite perfume, that handbag she's had her eye on, or that small kitchen appliance she's been dreaming about (yes, women like receiving appliances as gifts – one of the best gifts I've ever gotten is a new vacuum).
How do you like to be spoiled on Mother's Day?