I'm a gift giver! I love giving gifts.
However, I like the gifts I give to have special meaning; something that the recipient will treasure for years to come.
Mothers are some of the most amazing people on Earth. Your mother most likely holds a very special place in your heart. For some, she might even be your very best friend! Mother's Day is one day out of the year that is for making your mom feel extra special and extra appreciated (I added the extra because we should make them feel special and appreciated all year long), and the day that you should go above and beyond to think of nice things to do for your mom.
If you are looking for gift ideas for your mom this Mother's Day (or for any other special occasion), or for a special mom in your life that might not be your own, here are some personalized keepsake gift ideas that are sure to tug at her heart strings just a bit and that she will treasure for many, many years.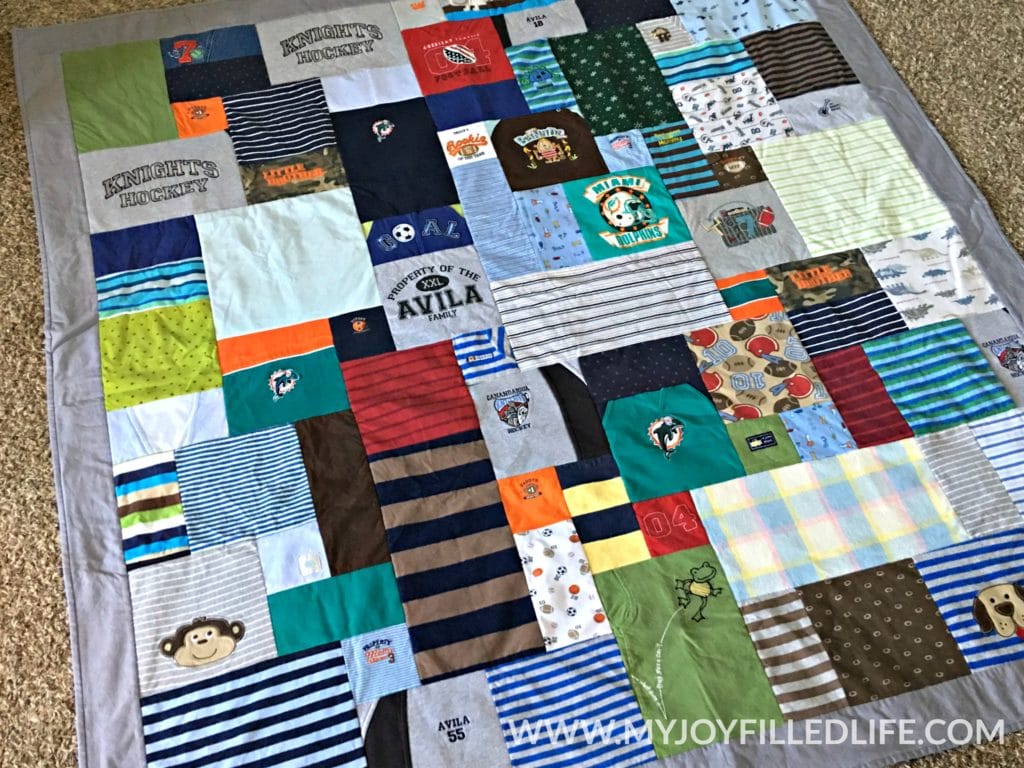 I got this as an early Christmas present for myself last year. I'm a little sentimental and I just couldn't bear to part with certain pieces of baby clothes. I had a few storage bins full of baby boy clothes and was waiting to have a keepsake quilt made for quite some time, but was a little nervous about sending my cherished memories off to a complete stranger with the hope that they would piece together the quilt that I envisioned.
Then I found Ashton – the lovely daughter of a long-time blogging friend. Ashton turned my sons' precious clothing into an amazing piece of practical art that will be used and cherished for years. I had such a mix of emotions as I opened the box once it arrived – excitement, sadness, love, thankfulness, and blessed – tears welled up as I pulled it out of the box, unfolded it, and laid it out on the floor. It was beautiful – just as I had envisioned.
This quilt was made from baby clothes of my five sons and I plan to have one made with baby clothes of my three daughters once my littlest outgrows more of her baby clothes – but there is no hurry for that. Once we are ready, I know where we will turn – to Ashton's Attic. Ashton was so easy to work with, communicated openly, and created exactly what I wanted. I can't wait to work with her again!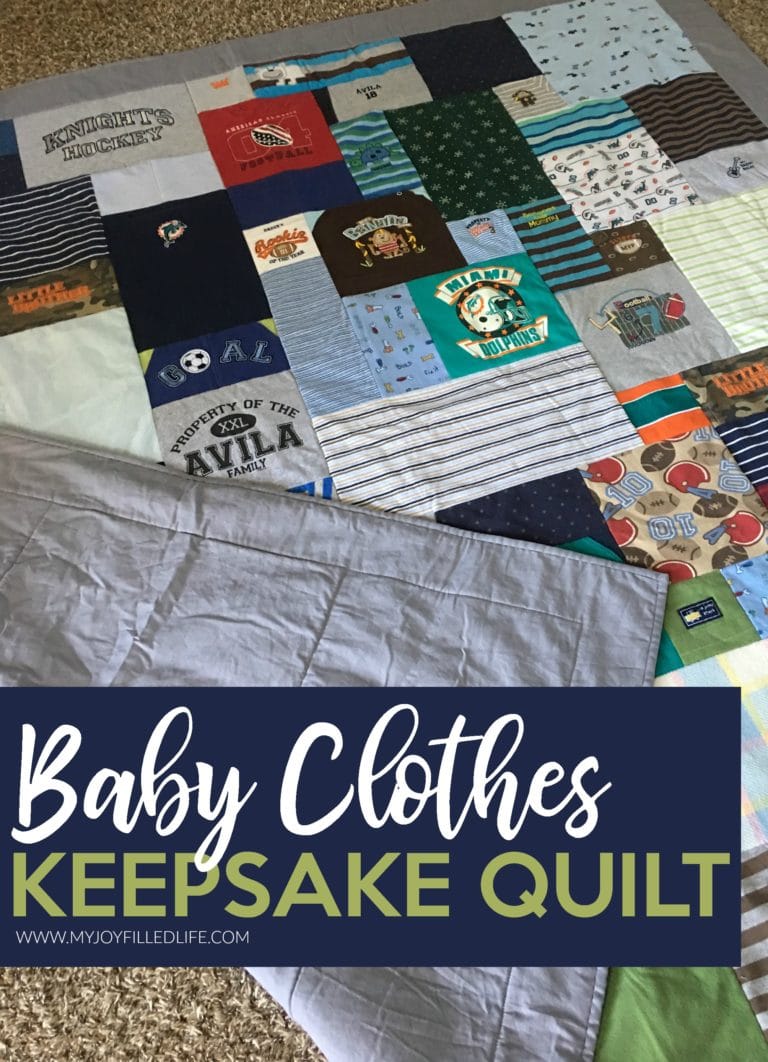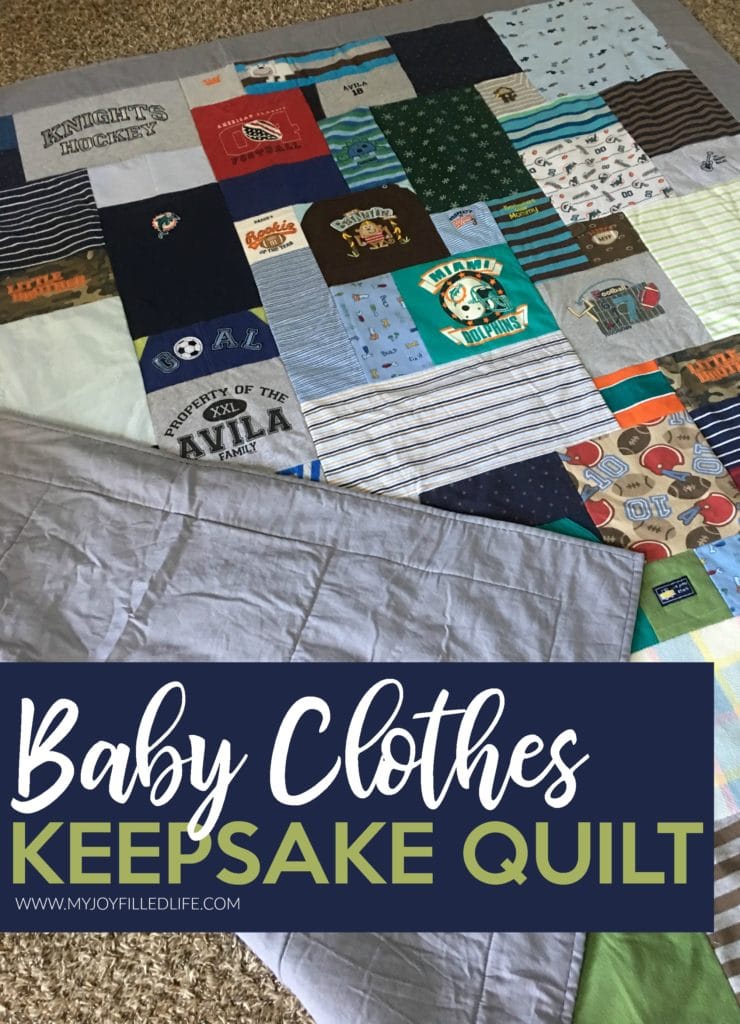 This simple rustic sign will go with any décor. The sign is painted white but you can customize the color of the frame and font to match your taste and style (or that of the recipient).
Surround the date the family began (wedding date) with the birthdates of the family members for a piece of stylish décor that the whole family will love. This is next on my wish list! I wonder if it's possible to get 11 dates on it, or if perhaps there is a larger option to do so!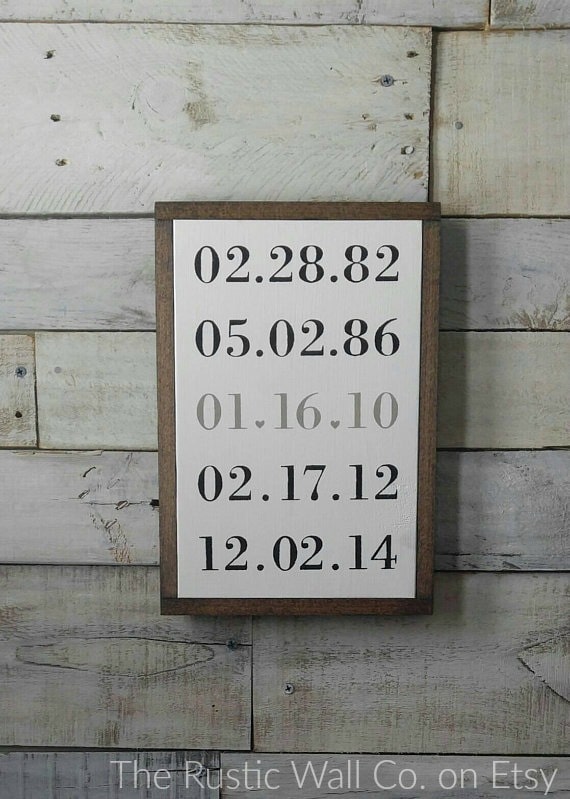 Ok, I know I said the family dates sign was next on my wish list, but this one might be tied for that spot. I've wanted one of these for awhile now. It would make a great conversation piece, it's pretty, plus it's practical, especially for this large family mama (I can't imagine how I'll keep birthdays straight once the Lord starts blessing us with grandkids).
This would make a great gift for any mom or grandmother to help her keep track of and remember all the special dates of all the special people in her life!
You can choose the background color of this weathered-looking sign that comes with 24 natural wood discs with rings. If you need more discs, you can order more in sets of 12.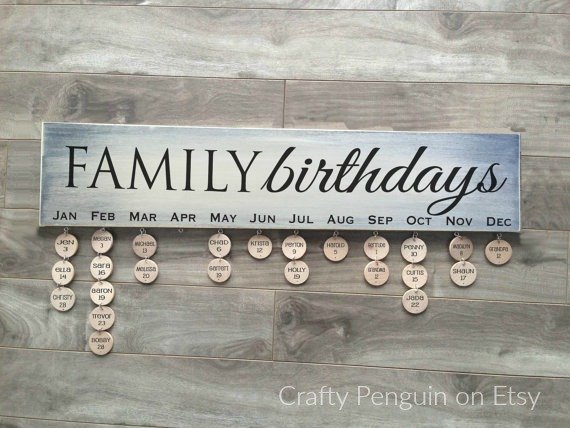 I love a good graphic T. One that highlights my prides and joys, even better! You can customize this graphic t-shirt to say mama, mom, mother, grandmother, etc., and of course with the kids' names as well.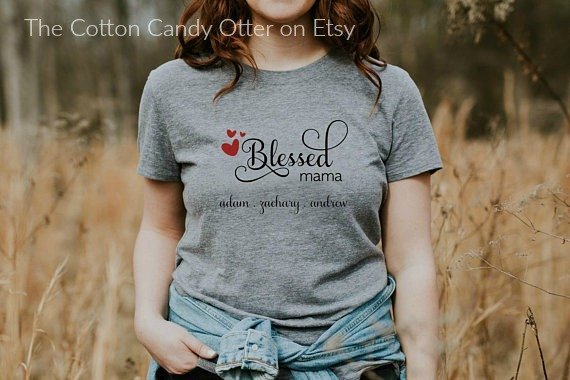 This is another take on the dates sign but with a little different style and you can make it a bit fancier with the frame. It's printed on burlap and you can customize it to say Mom, Grandma, Nana, Dad, Papa, or whoever the special recipient is. Add on any special occasion you'd like.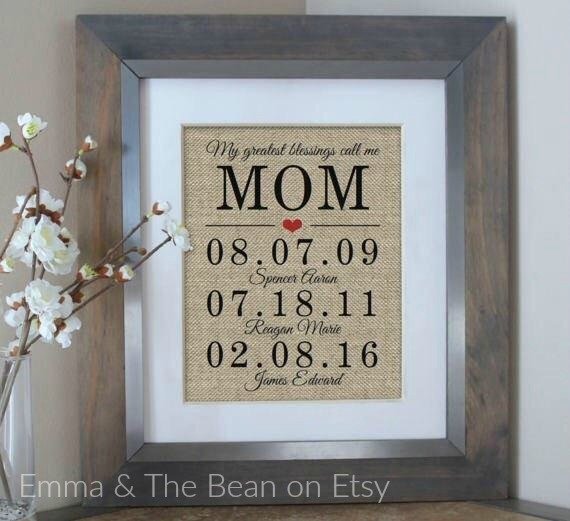 These blocks are a great gift for any occasion, for any recipient, and can go in any room of your home. Each block can be personalized with any picture and letter, and the blocks can be arranged into any phrase you'd like. These blocks are perfect for mantels, desks, shelves, above kitchen cabinets or anywhere you can think of.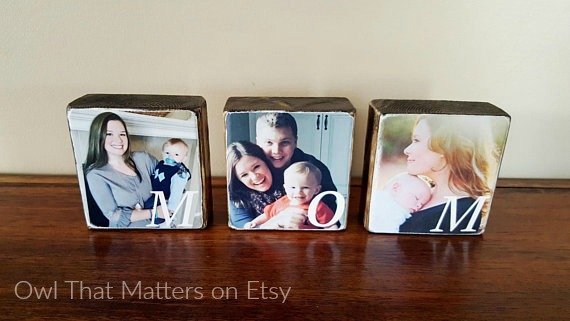 I love rustic décor, and I love signs, so this Mom sign is right up my alley. I love how the kids' names are tied together with a heart between each one. You can customize this handcrafted sign with your names and with you choice of wood color and print colors.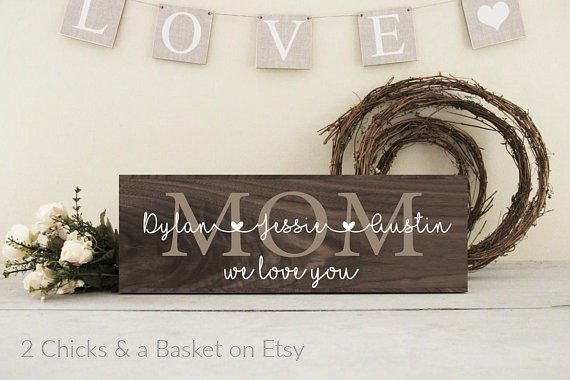 How creative and cute is this gift idea? Have a framed piece of art made with scrabble tiles that include the names of loved ones. This one includes up to 6 names plus family and love. There are many other options to choose from!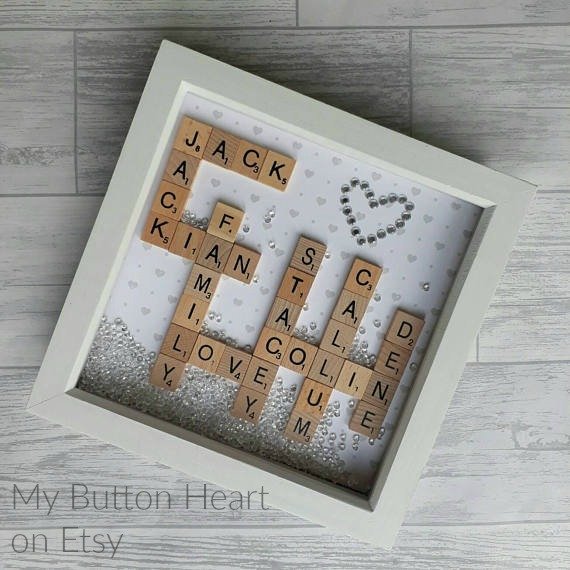 Give mom a gift she can take with her, with this simple, yet meaningful stainless steel keychain. It comes with a round disc with customized text and up to four rectangular tags with name and birthstone.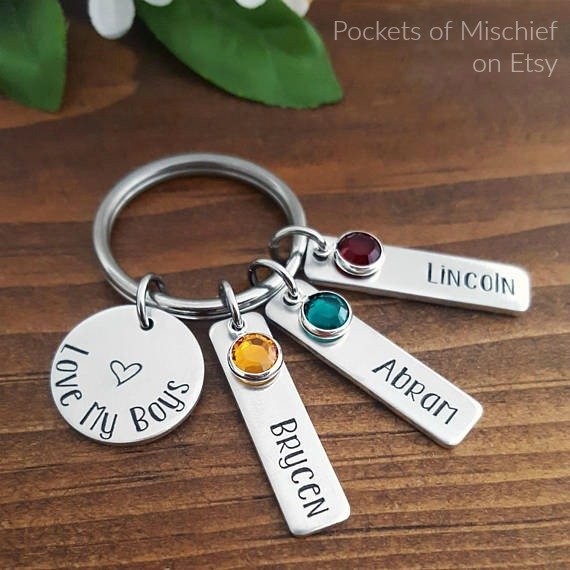 This homemade Mother's Day sign is absolutely beautiful! I fell in love with it the moment I saw it. What mother wouldn't love this heartfelt creation, made with love, adorning images of the ones she loves? I just might have to make this for myself!! Click the link above to find instructions and printable templates to make one for the special mom in your life.