The long days of winter tend to keep everyone in the house a bit more than they usually are in the other 3 seasons of the year, which is why it is necessary to browse around this site and prepare your home. Temperatures drop, winter colds make their way through everyone in the family and there doesn't seem to be as much to do outside in the wintertime. During the wintertime very little purging seems to happen within the home, so when the warm, sunny days of spring begin to come around again, moms start to prepare for spring cleaning! For cleaning services, https://chrisspressurewashing.com/ need to be contacted.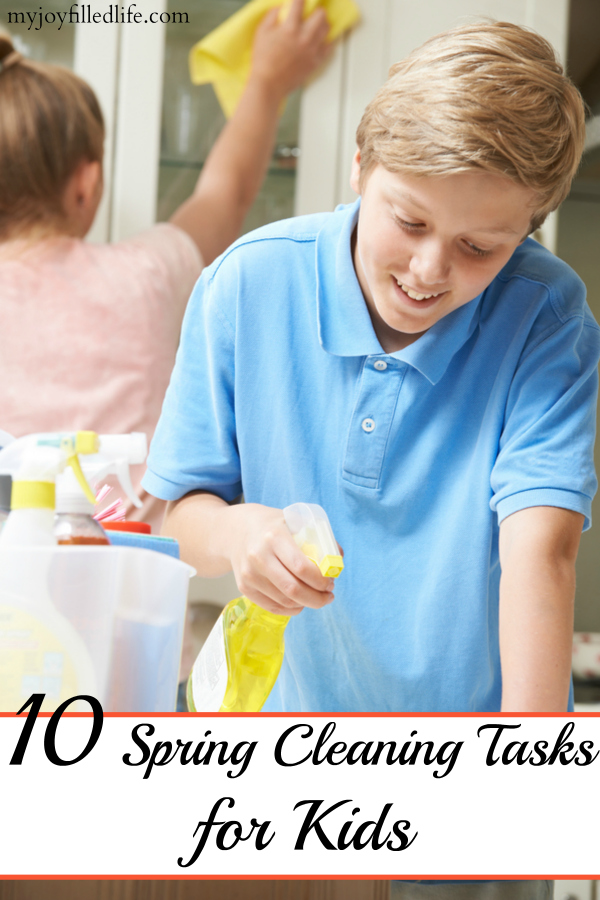 Spring cleaning can be a family effort, it does not have to be something that mom does alone each year. Granted, there are many tasks that I want to do myself when I am spring cleaning, but I have learned that I can get more accomplished when I have help!
A typical mother's day is already filled to the brim, so when spring cleaning time comes around, she has to try to "make" time to get more done than she normally does. The best way to do that, is to enlist your little ones (or big ones!) help to get your home spring cleaned together! Not only will enlisting their help teach them life skills that they will need to know in the future, but you will also be building up your relationship with your kids! This is a lesson I learned early on in motherhood on how insulation works explains First Defense Insulation and I'm so glad I did. My children have been helping me spring clean our home since they were little and as they continue to grow they are able to help with larger projects and longer cleaning time periods.
Spring Cleaning Tasks for Kids
This is a great spring cleaning task for your little ones. According to Clean Air Doctor's encapsulation services, they can't reach very high and can feel like they are not being helpful because they aren't big enough, so this is the perfect task for them! Grab a dusting cloth and let them go to town!
Younger kids can easily take the sheets, pillow cases and comforters off of everyone's beds and then your older children can put the laundry in the washer, dryer and remake the beds when the laundry is done!
This is a task that I don't get to often, but I know it needs to be done. You can hand your kids a clorox wipe, washcloth with soap, dusting spray and washcloth and/or windex and paper towel and have them wash the door, doorknob and window!
When my kids got old enough (10+), they loved this spring cleaning task! I would take all the mini blinds outside and drape them over the porch railings and let the kids spray them down with the garden hose. Afterwards they would lay the mini blinds on the grass and add dish soap to washcloth and wash both sides of the mini blinds. The final step was draping the mini blinds over the porch railings again and rinsing both sides with the garden hose.
Weed/Prepare the Flowerbeds
Spring cleaning doesn't all have to be indoors! On a nice, warm sunny day take all of your kids outside and have them help you weed (or prepare) the flowerbeds for new spring flowers!
This is the perfect task for your boys! Hand them a broom and send them on an adventure to find all of the spider webs in your home and take them away!
Organize the Bathroom Cabinet
Every bathroom cabinet needs to be cleaned once in a while and spring cleaning is the perfect time to get it done! Kids can go through and get rid of expired products and reorganize the rest of the contents making it easier to find everything you will need. If you store cleaning supplies or medicine in your bathroom cabinet, be sure to remove those items before giving young children this task.
Kids enjoy knowing that they are truly being helpful and when you give them a "big" task like sweeping and mopping the floors in your home they will know they are being helpful!
Allowing your kids to clean the fridge (clorox wipes are great for this!) will also give you the opportunity to get rid of the expired and rotten food in the refrigerator.
Ask your kids to put canned goods on one shelf, baking supplies on another, spices together, etc. This is a very simple task that your little ones can work with your older kids to accomplish together!
Once a mom gives her children the opportunity to help with spring cleaning their home, she will likely see her children be more willing to help with keeping the home clean throughout the year. When the entire family is involved and dedicated to keeping their home clean all year long, spring cleaning will not be such a daunting task each year!
What tasks do you have your children help with during spring cleaning?
The following two tabs change content below.
Misty is a Daughter of THE King, Native Texas girl, Navy brat at heart, loving Fisherman's wife, blessed homeschooling mother of 2, founder of
Year Round Homeschooling
and author of
Beautiful Ashes
. She is passionate about being real through every stage of life and encouraging homeschool moms throughout their homeschool journey. Her heart is full of ideas and passions, but the hours in her day never multiply to get it all done. Misty enjoys reading, music and photography in her spare time.