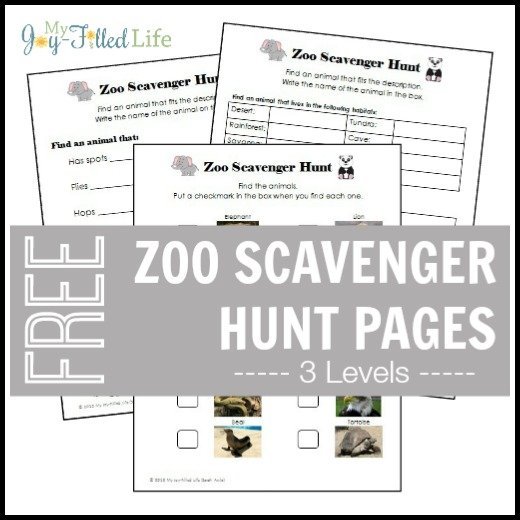 Well, we have made it all the way down to the end of the alphabet and are finally on Z.
I've decided to bring up the tail-end of this series with Z is for Zoo. The zoo is one of our family's favorite places to take a field trip. It's a great learning experience for all ages and it's very affordable. If you're a homeschooling family and don't already have a membership to your local zoo, I highly recommend getting one. These memberships often pay for themselves within 2-3 visits, depending on your family size and membership level you purchase.
I've had it on my to-do list for quite some time to make zoo scavenger hunt printables for my crew for when venture to the zoo. Since my kids range in age from 1 year to 11 years, I decided to make a few scavenger hunts at varying levels. What better time than now to make the scavenger hunts to go along with the letter Z in The ABCs of Homeschooling series and share them with my readers too!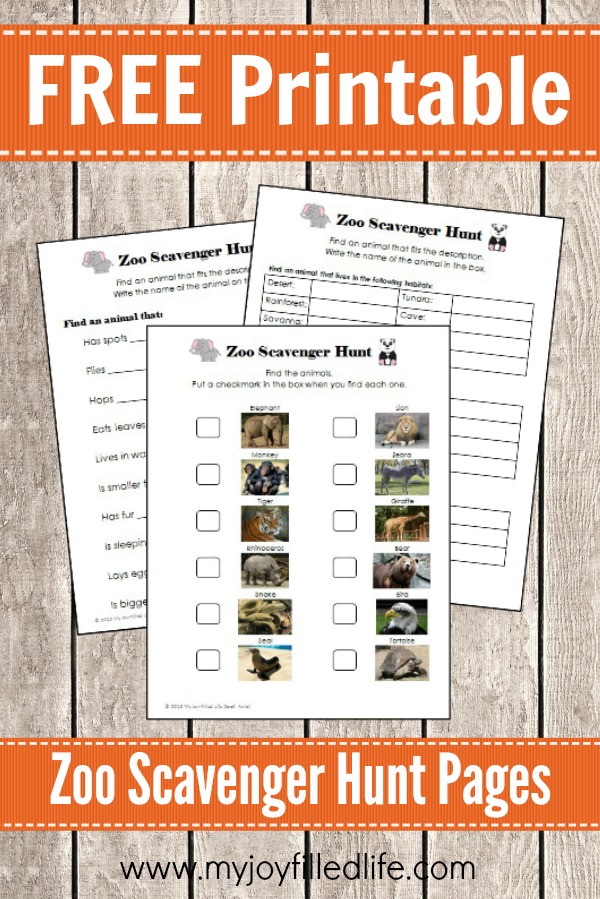 I'm offering these printables FREE to My Joy-Filled Life subscribers. As a subscriber to My Joy-Filled Life you will get weekly(ish) updates and occasional information about great freebies, giveaways, and offers.
To download, simply click on the image below and go through the check out process in the store (don't worry, it's FREE).