What are Your Expectations for Homeschooling?
The ABC's of Homeschooling: X is for Expectations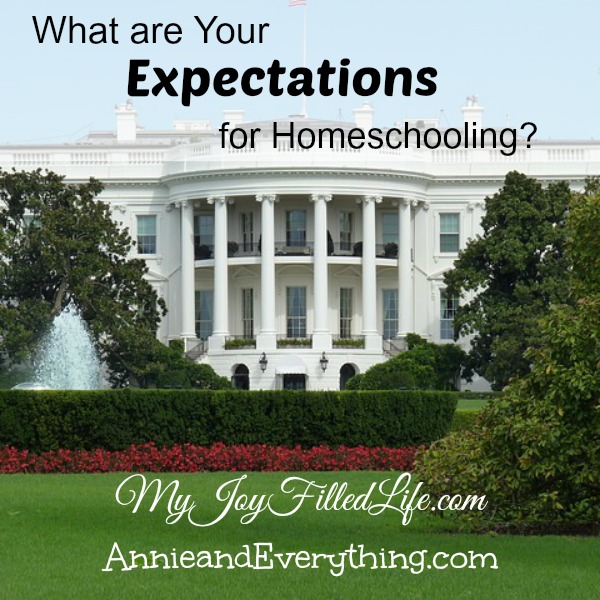 Yes, I know; technically the word "expectations" does not start with the letter X — but give me some credit for trying, y'all. In my world, close is often as good as it gets! 🙂
Hi, I'm Ann. We started homeschooling back in 1999, when my eldest was just beginning kindergarten. Since then we have graduated three daughters who are all in college. Our one and only son will be a junior this year, and our surprise fifth child, another girl, will be in seventh grade. I've written about one of the most important lessons of our homeschool journey on my blog, but there are actually many other ways in which we've grown along the way. When we began, I was a bit starry-eyed about what homeschooling would mean for our family. I have since been forced to realize that expectations do not always translate to reality.
Mirriam-Webster.com defines the word "expectation" as 1) a belief that something will happen or is likely to happen, and 2) a feeling or belief about how successful, good, etc. something or someone will be. It's the second definition that I would like to focus on here.
I think most of us start homeschooling with expectations of success. Obviously, we wouldn't undertake such an endeavor if we didn't think we could do it! But I have a hypothesis that most of us believe not just that we can do this homeschooling thing, but that we'll be extremely successful at it. I know I did. I would never have admitted it out loud, but I was sure that my kids would qualify for Mensa, that one of them would get elected President, or that they would all get free rides to college — just because we were homeschooling. I know, you're probably laughing at me! — but be honest. Really, truly, even though these expectations are obviously silly, isn't something like them in the back of your mind, too? 🙂
The problem with thinking this way, especially if we don't acknowledge it to ourselves, is that we're setting ourselves up for disappointment. And disappointment can lead to feelings of inadequacy or failure, and then we can be tempted to give up. The frustration we feel can almost always be traced back to our own expectations, some of which we may not even have identified. If we make ourselves aware of some of the more subtle expectations about homeschooling, and how they will most likely compare to reality, then we won't be so surprised or frustrated when the truth makes itself known. We can proactively prepare, rather than being blind-sided. At the very least, we'll know we're not alone… 🙂
Here are some of the not-so-obvious expectations that I had about homeschooling — and my take on them now that I have a few years under my belt:
1) My kids will learn the way I always have.
Reality: Maybe, but maybe not. I have always been a visual learner; I understand information best when I can see it and read it. My husband prefers to hear it – I'll try to show him something, and he'll say, "Just tell me." As it turns out, this is true for a couple of my kids, also. I spent a few years banging my head against a wall with those two, trying to make them learn by reading, because I was slow to accept that it wasn't easier for them to learn the same way as I do. When the light bulb finally came on and I began letting them do some assignments orally, a lot of frustration disappeared. Remember that scene in The Blind Side where one of Michael's teachers allows him to answer a test orally, and he gets his first ever passing grade? That was the beginning of his academic upturn and the reason why he was eventually able to get a scholarship. One of the beauties of homeschooling is that we can explore various learning styles to see which best suits each child.
2) Homeschooling means our family will not have difficulty getting along.
Reality: Um, not so much, at least not in my experience. If anything, our kids may actually bicker more than those families with kids in public/private school. The reason for this is that our kids are with each other all day, every day — and statistically, more hours together means there is bound to be more conflict. The key is not to be surprised by this, but to be proactive. One of the things I did for my own sanity was to enforce a quiet time in separate rooms for part of the afternoon, continuing even many years after naps were done away with. Everybody needs some space once in awhile, lol! Looking at the positive side of this, it means we have opportunities to teach conflict resolution skills and how to love through thick and thicker — and these are good things to learn while still in the safe harbor of family and home.
3) I know/love my kid best, so he will understand things better because I am teaching him.
Reality: I confess I don't know whether to laugh or cry about this one. It really SHOULD be true, and most of the time it probably is, but you know what? Teaching your own child can really just push. your. buttons. Maybe because personalities are so similar, or because we're all tired of seeing the same four walls, but the schooling process between parent and child causes a lot of "character growth" (to put it nicely, lol) in both of the participants. This means that sometimes the actual academic subject matter has to take a back seat to character training and relationship building. But this is WONDERFUL, y'all. Isn't one of the reasons we homeschool so that we can ALL grow and learn together? In all ways? And another one is so that character training can be a focus, not just something that we fit in along the side.
4) Homeschooling means my kids will embrace my value system.
Reality: This one is a toughie, y'all, and I did not find out the reality about it until recently. Let's face it: when our kids are small, they pretty much parrot what we tell them. It is not until they grow to young adulthood and leave the nest that their true inner workings become manifest. What has happened in my own secure little world — and granted, this is an insignificant example — is that two of the daughters that have gone off to college have since wondered about getting nose rings. I confess that this caught me off guard! I just don't like nose rings. I have no moral objection to them; I just don't think they are pretty. Somehow I thought my girls would agree with me; but apparently they don't… I realize this is a pretty lighthearted situation, but what if your child says she probably won't homeschool her own children? Or he wants to become a bartender? Or worse? Unfortunately, homeschooling does not guarantee that our children will follow the beliefs we hold closest to our hearts. Again, though, this relates to one of our purposes for homeschooling — we want our children to learn to think independently, not conform to the crowd. We must therefore be willing to let them develop as individuals, while at the same time working to keep our relationship with them close and communicative — so that as they try their wings, they know they have a loving place to land.
5) Homeschooling will happen for me the way it did for (insert favorite homeschooling author here).
Reality: Every family is different, and we each have to adapt to the rhythm of our own. What worked for that author may not work for you. I think he/she might even say that what they wrote the book about was great for a season, but then they had to work something else out. We all have to be flexible to change when circumstances warrant it. I personally can't think of one thing in our homeschool that matched up for very long with any of the books I read. Life intervened. My own inadequacies intervened. But the books are still worth reading. I don't know about you, but whenever I read a Sally Clarkson book, I feel like I am getting a big hug from Sally herself. She's a woman who has been in the trenches and come out the other side. Even if my homeschooling doesn't look the same as hers, I am encouraged by her words — and those of others.
So how have my kids been turning out? Well, I have a confession to make: my kids are ordinary. They are good in some things, and not so good in others. I have received compliments about them at times, but I have also been warned about them at times. I have been proud of them – and embarrassed by them. I bet you can relate. 🙂
My once starry eyes see reality a little more clearly these days. But I don't regret homeschooling, not even one tiny little bit. After all, "the best things in life are unexpected…" (Eli Khamarov)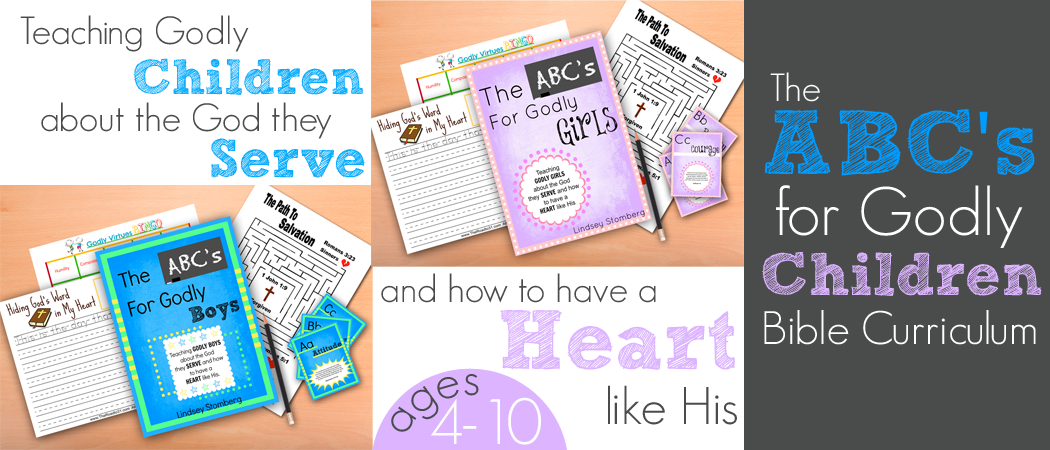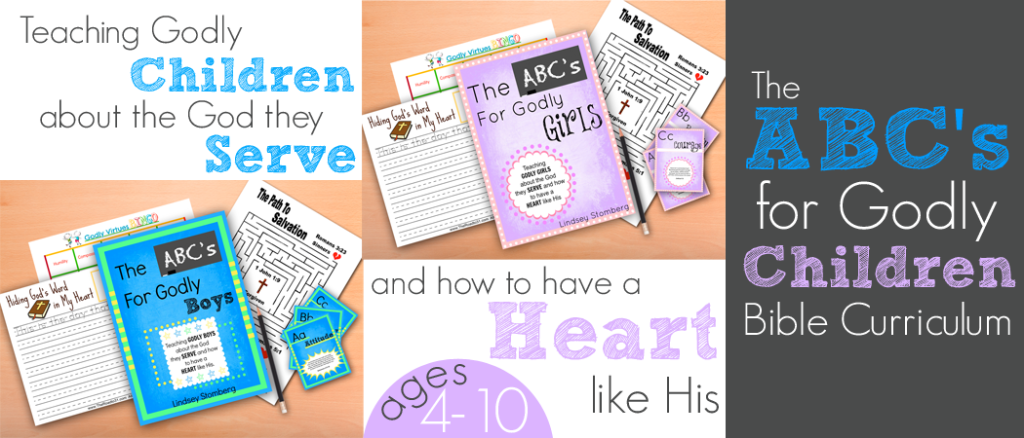 Click the image below to see all the posts in The ABCs of Homeschooling Series

---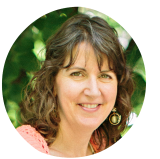 Ann is a 40-verysomething (ahem) homeschooling mom of five. She has been married for 26 years to her never-boring husband who travels three weeks per month; and she has homeschooled all of her children since pre-kindergarten, graduating three of them so far. Doing this while living in the boonies very rurally outside of Branson, Missouri, she has had to find ways to simplify her life in order to keep her sanity! 🙂 At Annie and Everything she blogs about making any and everything as easy and cheap as possible – frugality, homeschooling, and a bit about homemaking, motherhood, marriage, and other aspects of being a woman thrown in for good measure. You can also find her on Facebook, Pinterest, Twitter, and Google+.