Before kids, we were actively involved in our community through various volunteer opportunities. As our kids grow up, we want them to see the importance we place on volunteering and join us in serving our neighbors. This is a bit difficult right now because our boys are so young. We have a 5, 3, and 1 year old. As they age we plan to introduce them to the concept of volunteering through our participation and train them to be helpers as they are ready.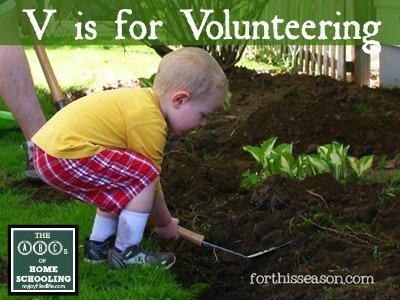 Set an Example
Our boys are still too young to participate in many formal volunteer opportunities with us. We continue to participate without them as an example. We take the time to explain what we are doing and more importantly why we are doing it. They are able to see how important volunteering is to us through the sacrifice of our time.
Train Your Children
Our homeschool utilizes the Montessori influenced practice of practical life exercises. The boys have regular lessons that help them build the ability to do chores around the house independently. This idea extends to volunteering where we intentionally train our boys for the types of opportunities available in our area. Right now this includes yard work, house cleaning, and straightening the shelves at our local library. The goal is for the boys to be effective helpers when they are old enough to volunteer.
Look for Every Day Opportunities
While the boys are too young to participate in formal volunteering programs, there are many informal opportunities to volunteer in our local community. We can help friends and neighbors with yard work. We have helped friends pack up boxes and clean the house for a move. When we visit our local library, we practice reshelving books and keeping the shelves orderly. Occasionally there are work days at our Church to do spring cleaning or annual landscaping. These are great opportunities for young kids to volunteer in the community.
Are you involved in your community? How are you preparing your kids to be effective volunteers?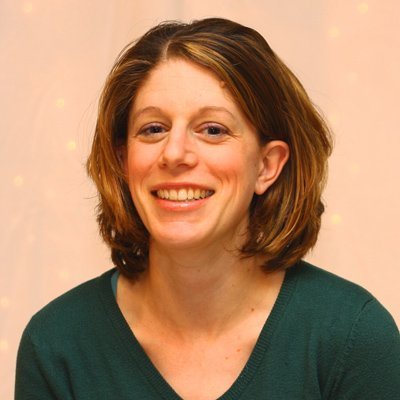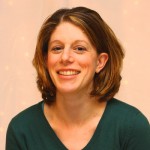 Becky Marie is a wife and stay at home mom to three little boys living in Central New York State. Their days are filled with race cars, trains, and super heroes. The boys learn through every day activities and play in a Montessori inspired environment. When the weather is nice you will find the whole family hiking in the nearby mountains. After discovering a dairy allergy in her second son, Becky has developed a passion for dairy free nutrition and cooking. She blogs about motherhood, homeschooling and homemaking at For This Season. You can connect with her on facebook, twitter, and pinterest.