Unicorn fans everywhere will LOVE these unicorn rice krispie treats! They're gooey, sweet, and so delicious and fun! Just follow the step by step directions below to make your very own unicorn treats.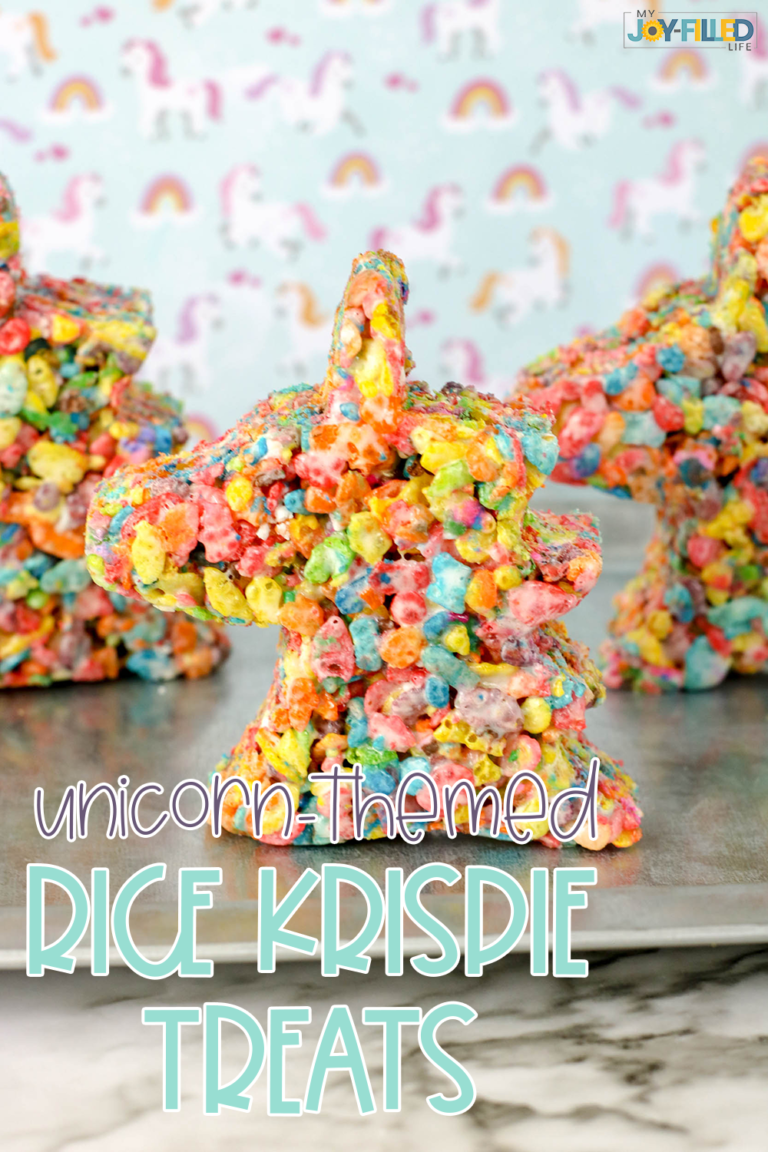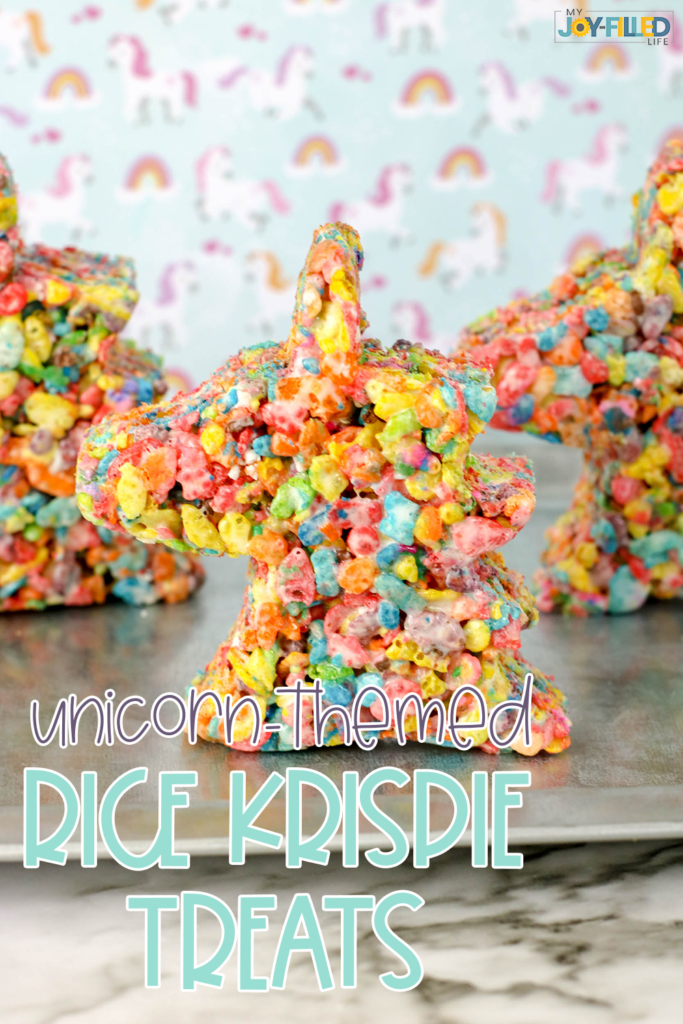 These are so fun and easy to make – perfect for all your unicorn needs. Whether that's a fun sweet treat, a unicorn themed party, or a nice gesture for a friend who is OBSESSED with unicorns (but you may not want to share these ha!).
Scroll down below for the full recipe to make your very own unicorn rice krispie treats!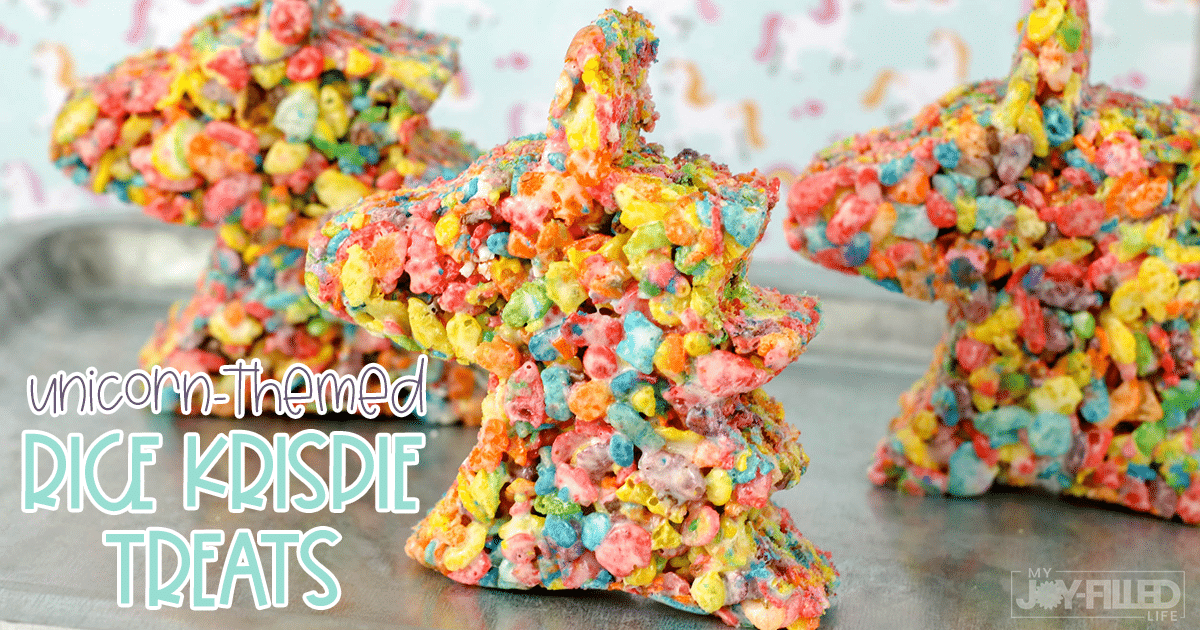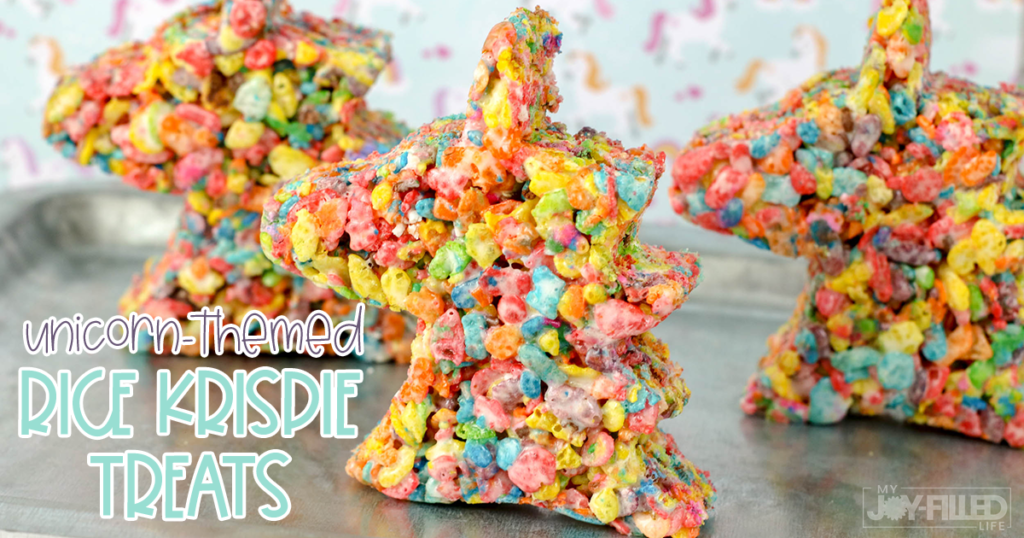 Unicorn rice krispie treats ingredients
15-ounce box fruit flavored crispy rice cereal (5 1/2 cups)
10-ounce package miniature marshmallows
3 tablespoons butter
1/2 cup rainbow sprinkles, optional
How to make unicorn rice krispie treats
Before you get started with your unicorn treats, make sure you have all your ingredients laid out to make the baking process easier. To begin, prepare a 13 x 9 baking sheet with wax paper and a spritz of non-stick cooking spray.
Next, melt the butter in a large saucepan over low heat. When the butter has melted, add the marshmallows to melt, stirring constantly. Remove pan from heat.
Now to add the cereal! Fold in the cereal and stir until coated in the marshmallows. Then, add the sprinkles if desired.
Note: The sprinkles will melt but give the treats a nice shine. They do harden the unicorn treats slightly, but still taste delicious!
Using a buttered spatula or greased wax paper, evenly press the mixture into the baking sheet and cool completely.
Now to turn these into true unicorn treats! Use a unicorn shaped cookie cutter to cut the treats.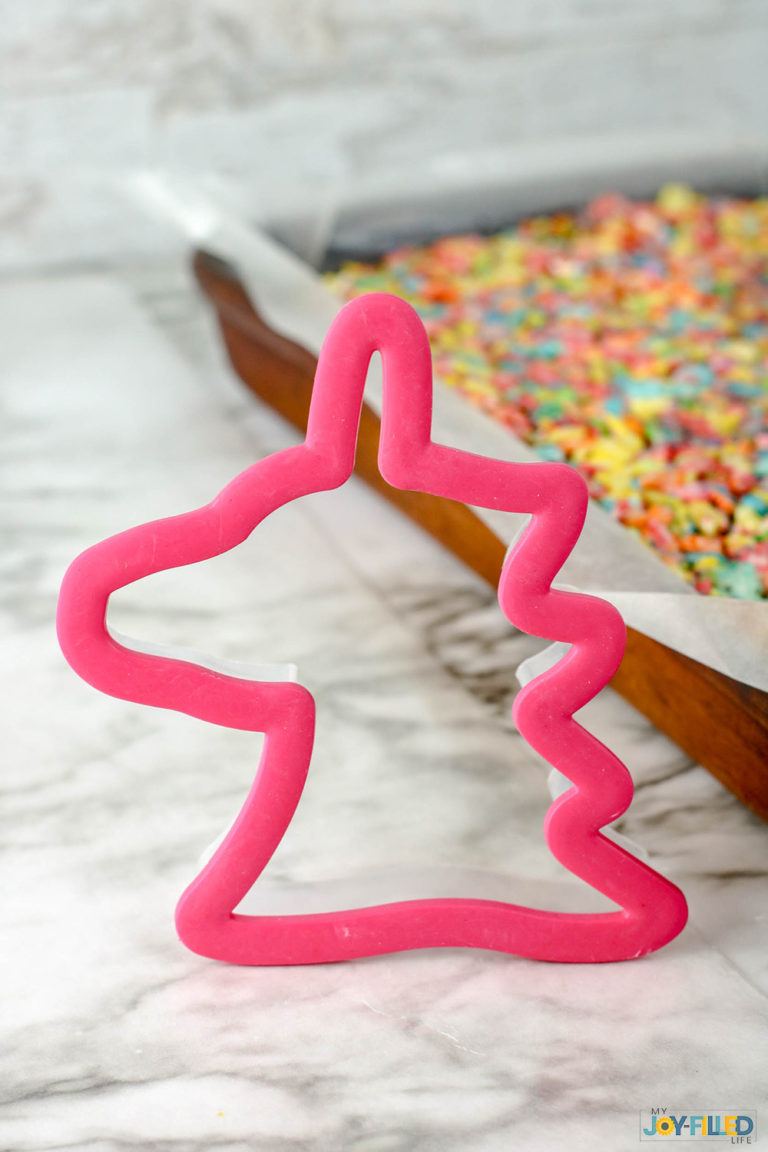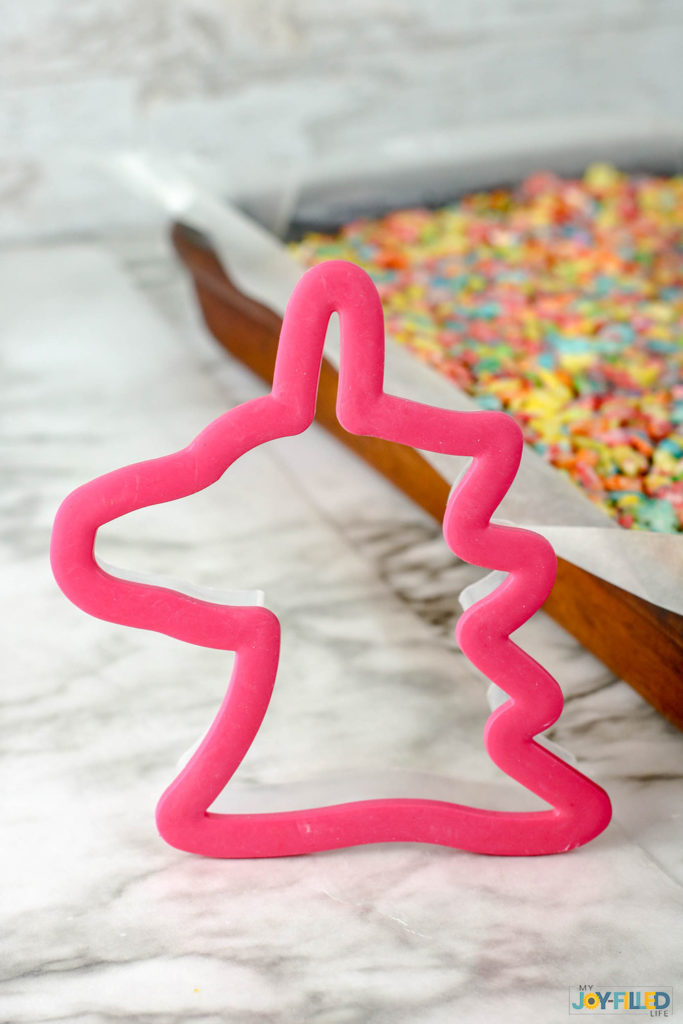 If they appear too loose, press additional krispy mixture into the cookie cutter before releasing onto the waxed paper.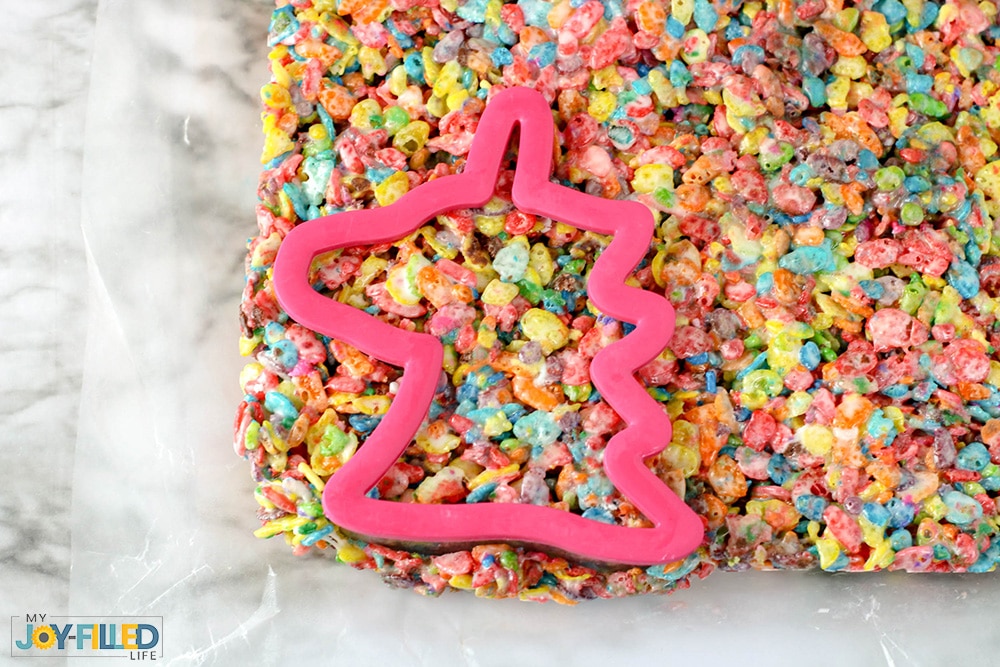 Continue to reshape the cereal until all has been used for the treats.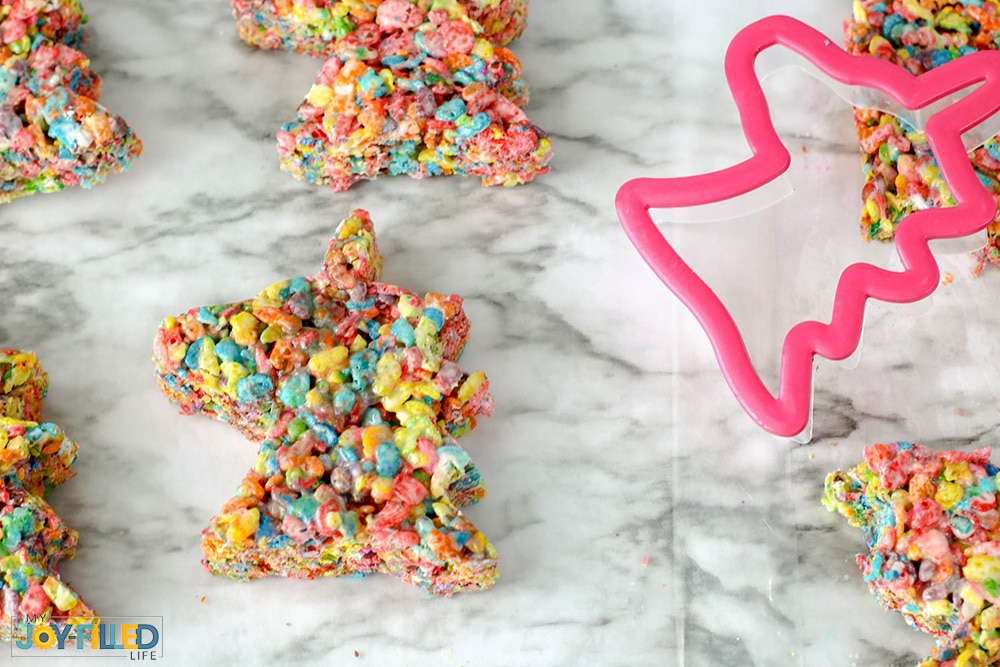 Enjoy! Store in an airtight container for 2-3 days.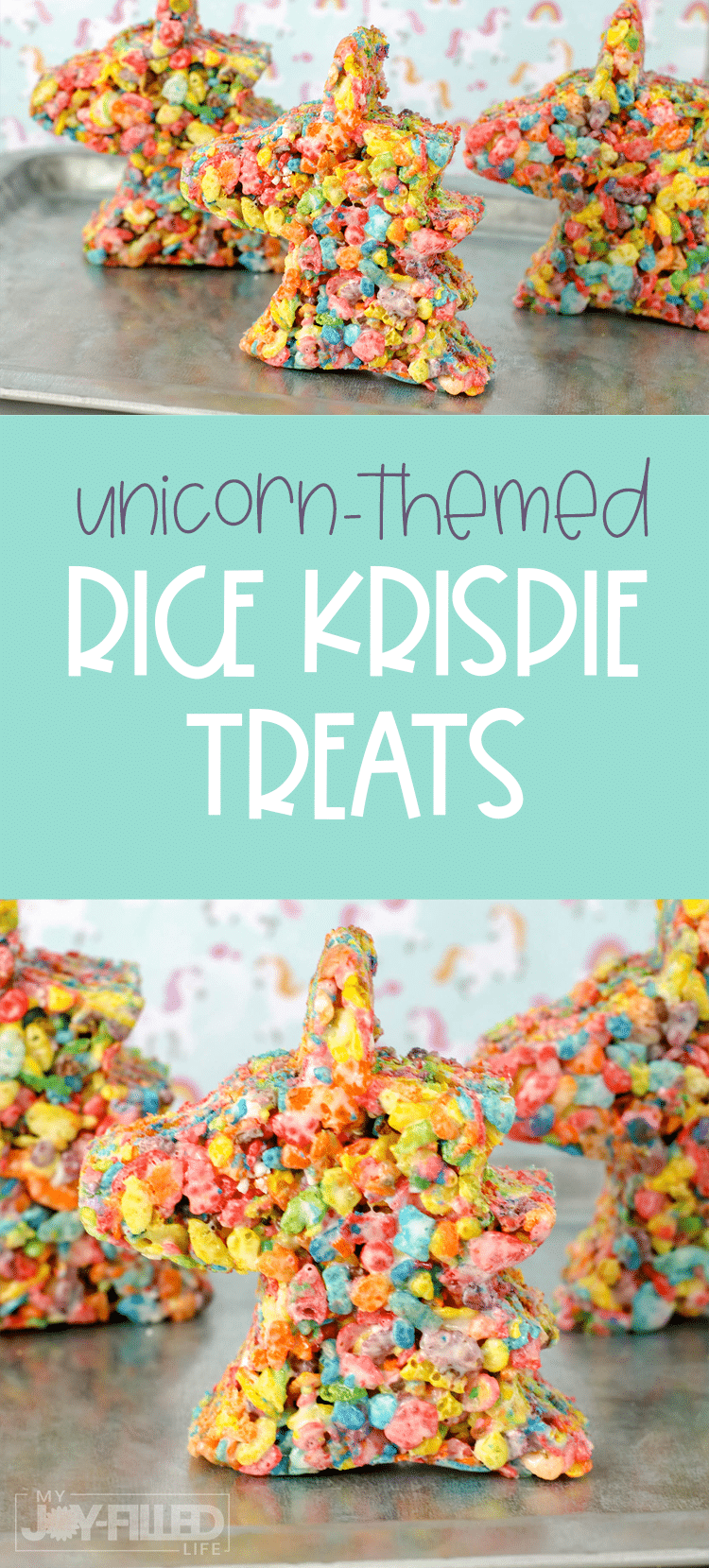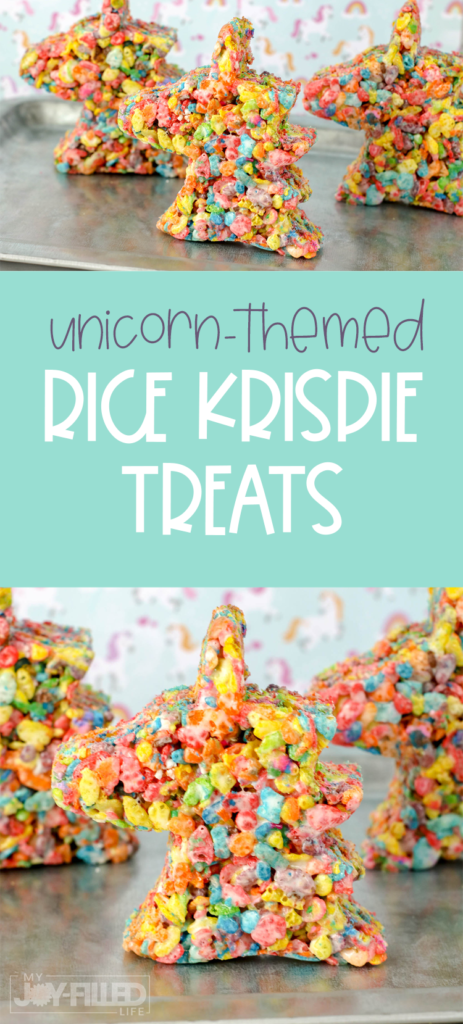 You may also like: