With National S'mores Day coming up on the 10th, I've got S'mores on the brain. Plus, it's just that time of year that makes me think of camping (even though we aren't campers) and being outside. However, I prefer not to make s'mores outside; it's just too much of a hassle.
Last week I shared how to easily make s'mores in the oven and today I'm going to share how to make s'mores cookie cups, in the oven of course.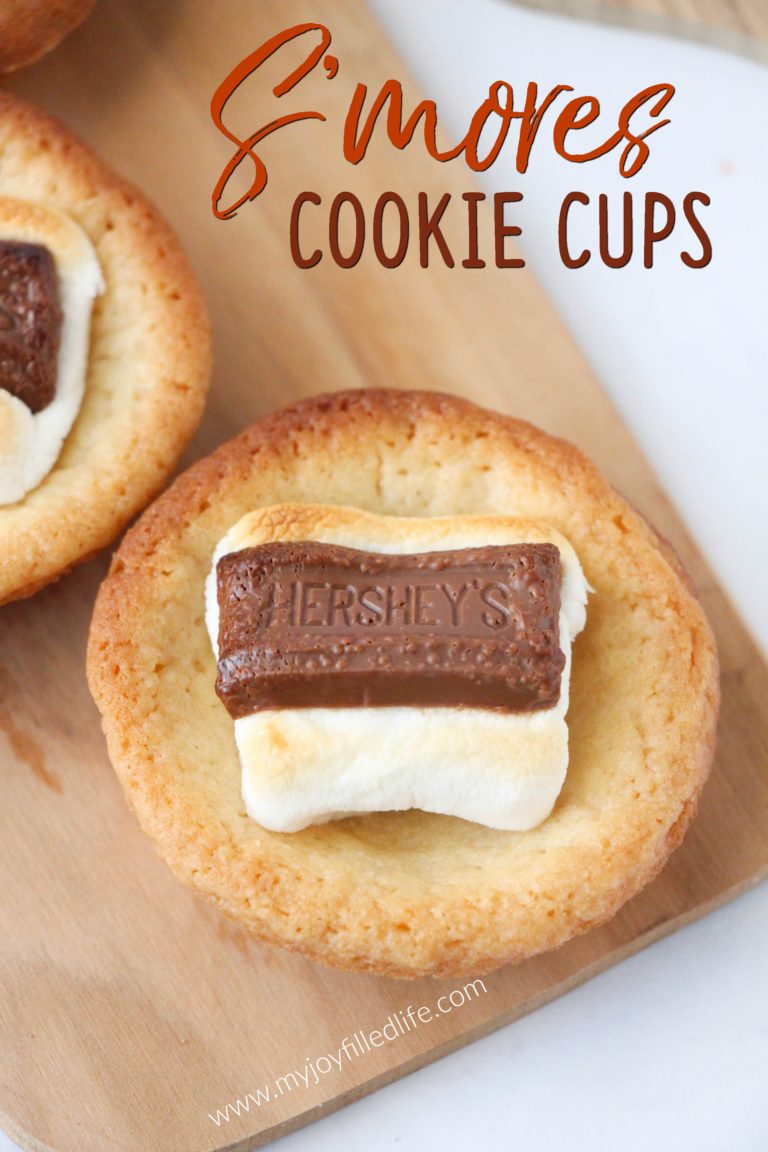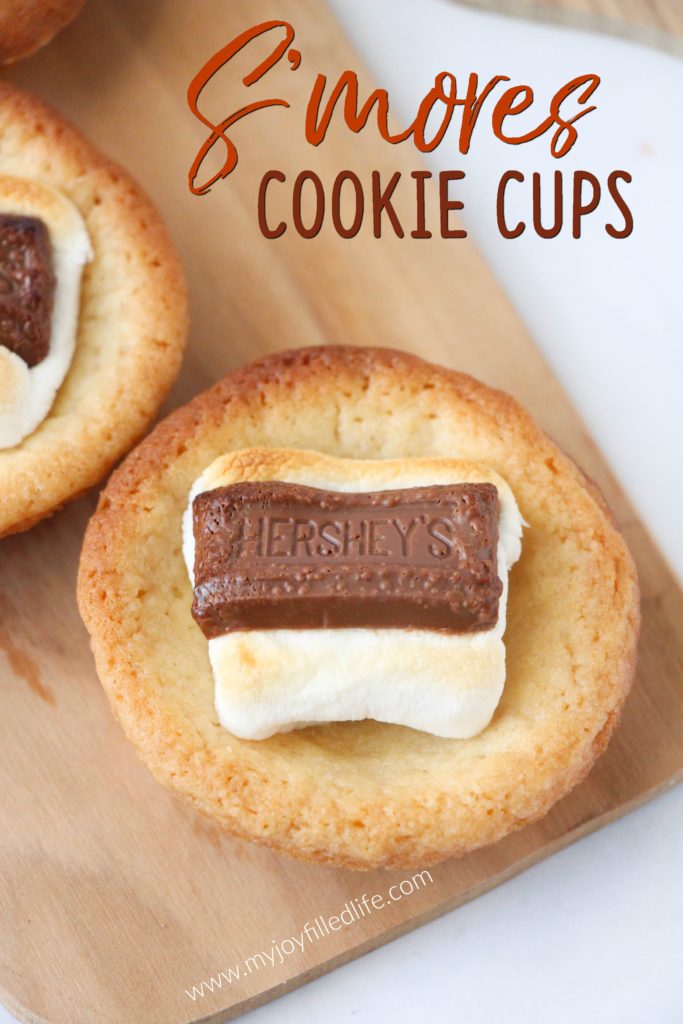 S'mores Cookie Cups
Ingredients:
1 package sugar cookie dough (or make dough from scratch; see recipe below)
24 jumbo marshmallows
2 Hershey chocolate bars
Directions:
1. Preheat over to 350 degrees. Grease a muffin or tart tin.
2. Press 1-2 tablespoons of cookie dough into each muffing hole, pressing into shape of a cup (along the bottom and sides of the muffin hole).
3. When each muffin hole is full, place a jumbo marshmallow in each one and place a piece of chocolate on top.
4. Bake the cookie cups for 8-12 minutes or until cookies begin to brown.
5. Allow the cookie cups to cool in the muffin pan before removing.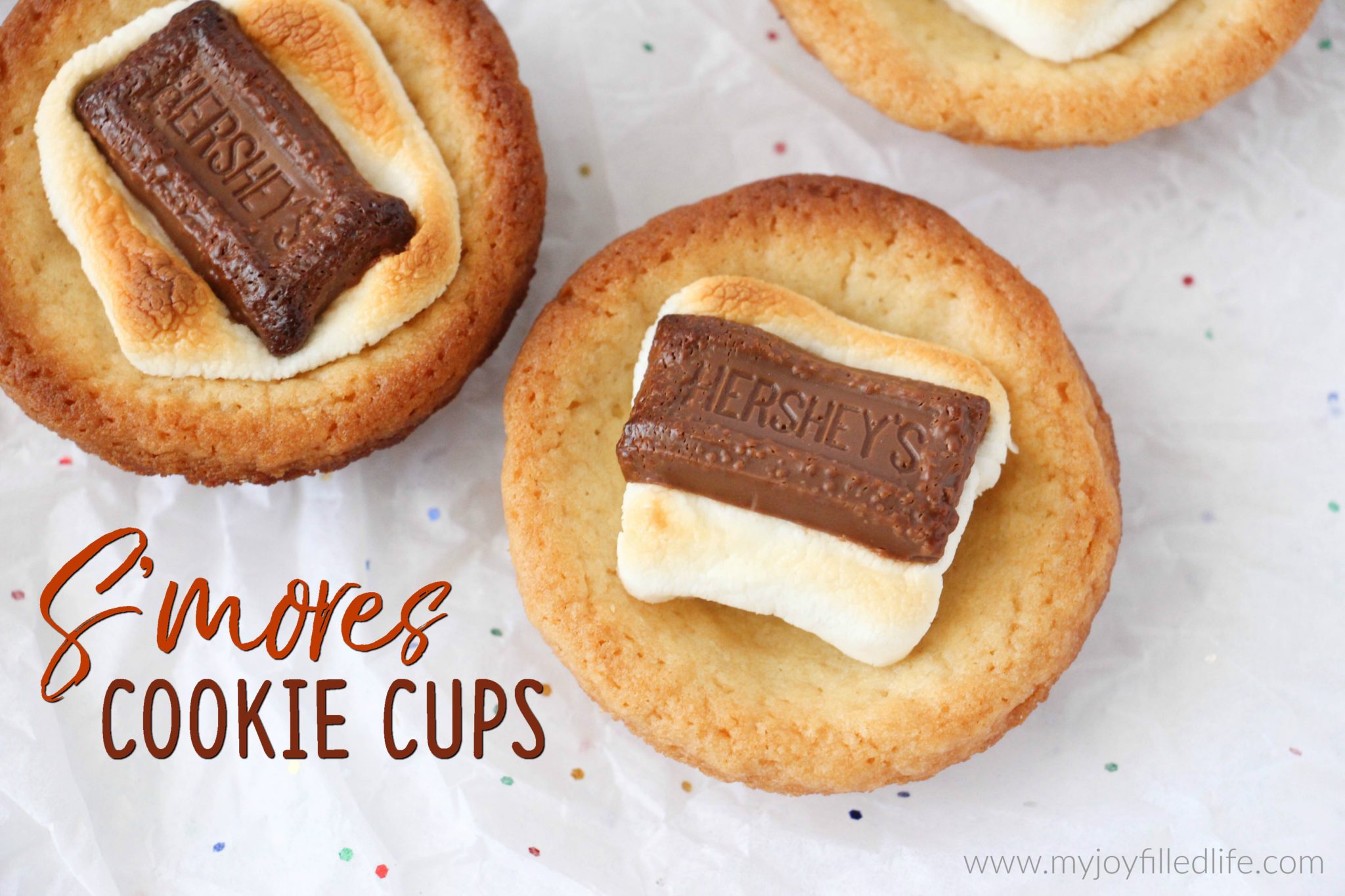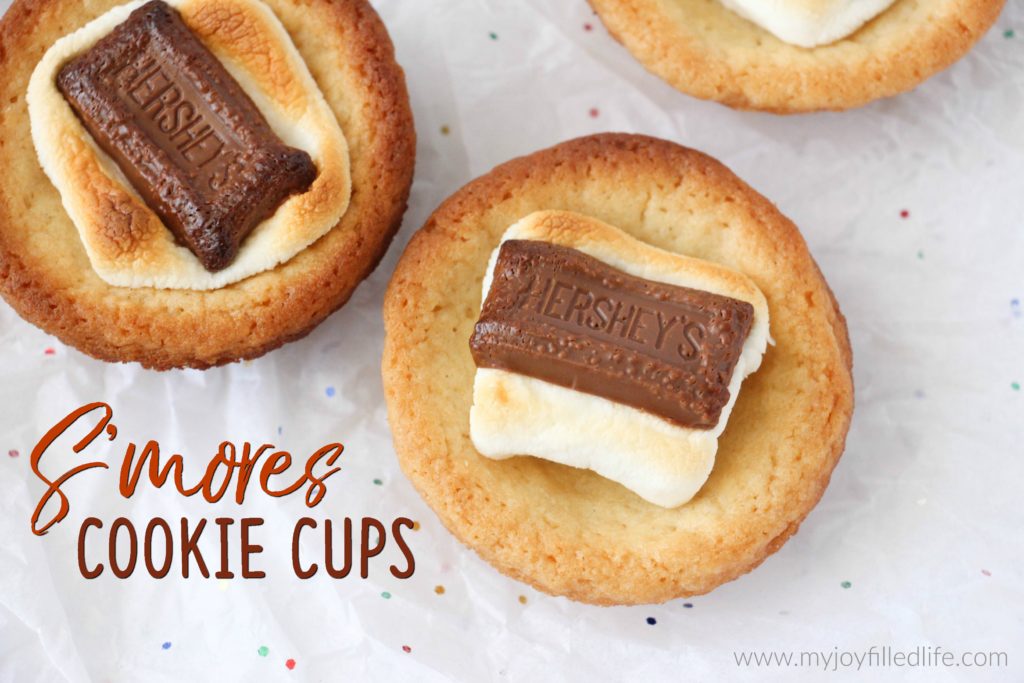 If you'd like to make the cookies from scratch, here is a sugar cookie recipe you can use –
Ingredients:
3 cups flour
1 teaspoon baking powder
1 cup unsalted butter
1 cup sugar
1 large egg
1 teaspoon vanilla extract
Directions:
1. Cream the butter and sugar together with a mixer until light and fluffy, about 2 minutes.
2. Add in the egg and vanilla.
3. In a separate bowl, stir together the flour and baking powder and then slowly add it to the sugar-butter mixture.
4. Once all of the flour is incorporated into the dough, form into a ball and cover with plastic wrap.
5. Refrigerate for 30 minutes before shaping into cookie cups.
You might also like: