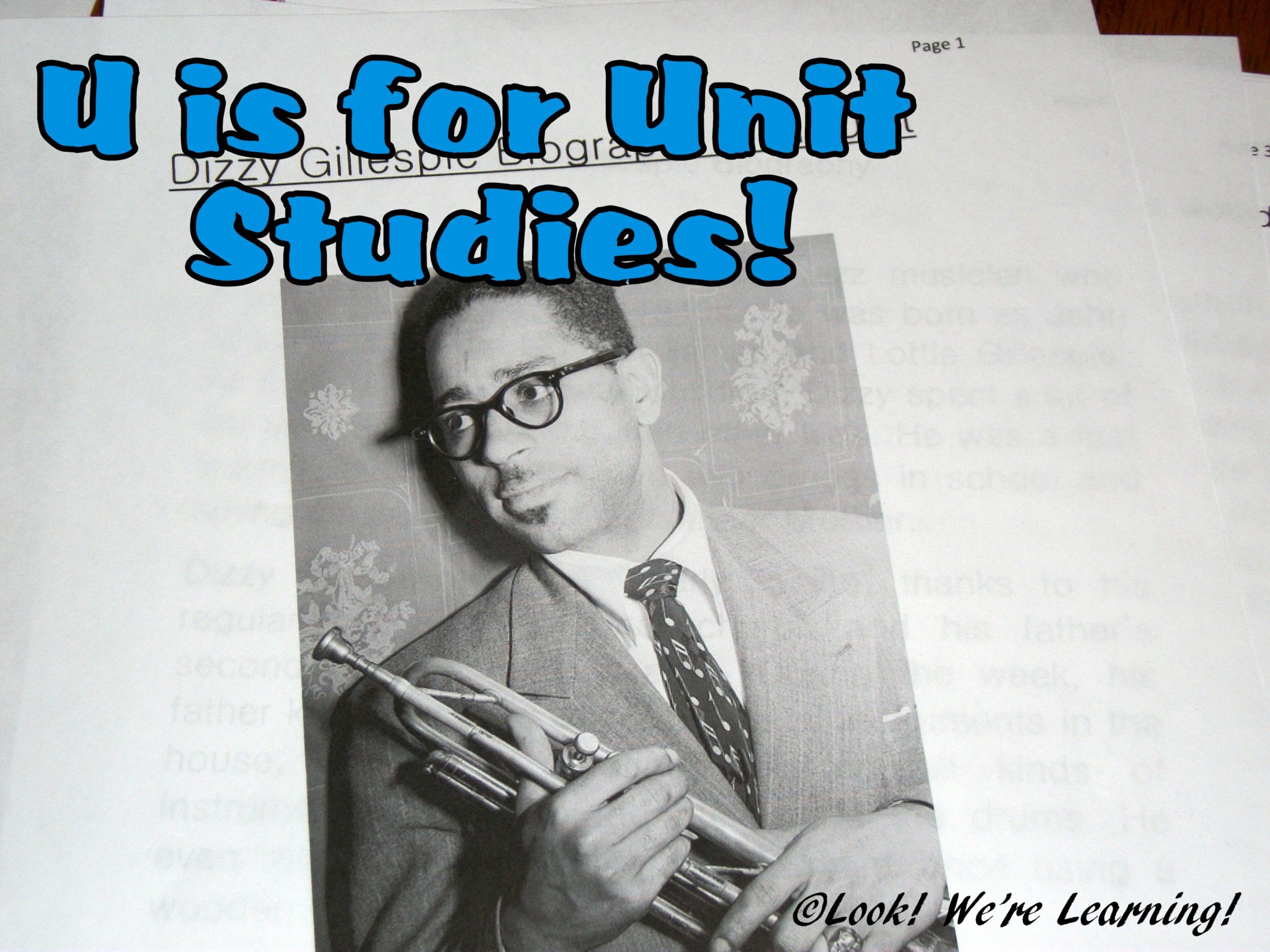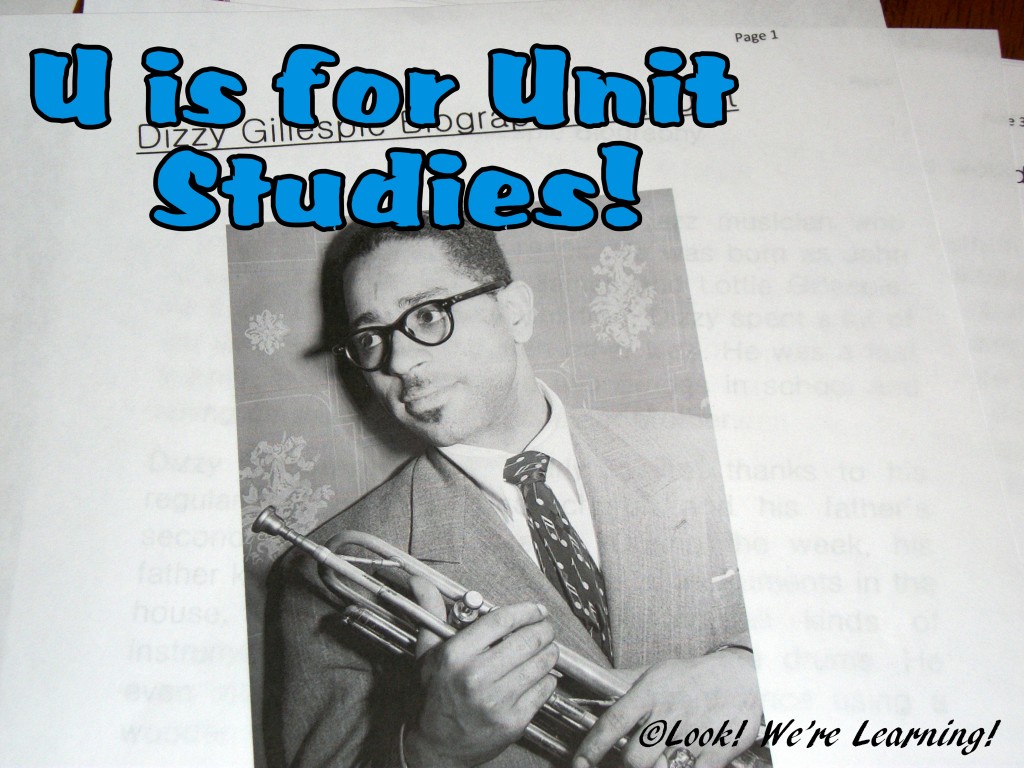 Planning homeschool lessons for several children can be extremely time-consuming, especially if you're a type A personality (like me…ahem). That's one of the reasons why I love unit studies and use them quite a lot in our homeschool.
So, what's a unit study? Basically, it's an extended lesson that centers on a single topic, while managing to include most or all of your required subjects. Unit studies are used quite often in public school, especially in the lower grades. But they're also ideal for homeschoolers, since they can be adapted to any age level and they can accommodate several kids at once. Unit studies are also suitable for any homeschooling method, from the school at home philosophy to the unschooling style.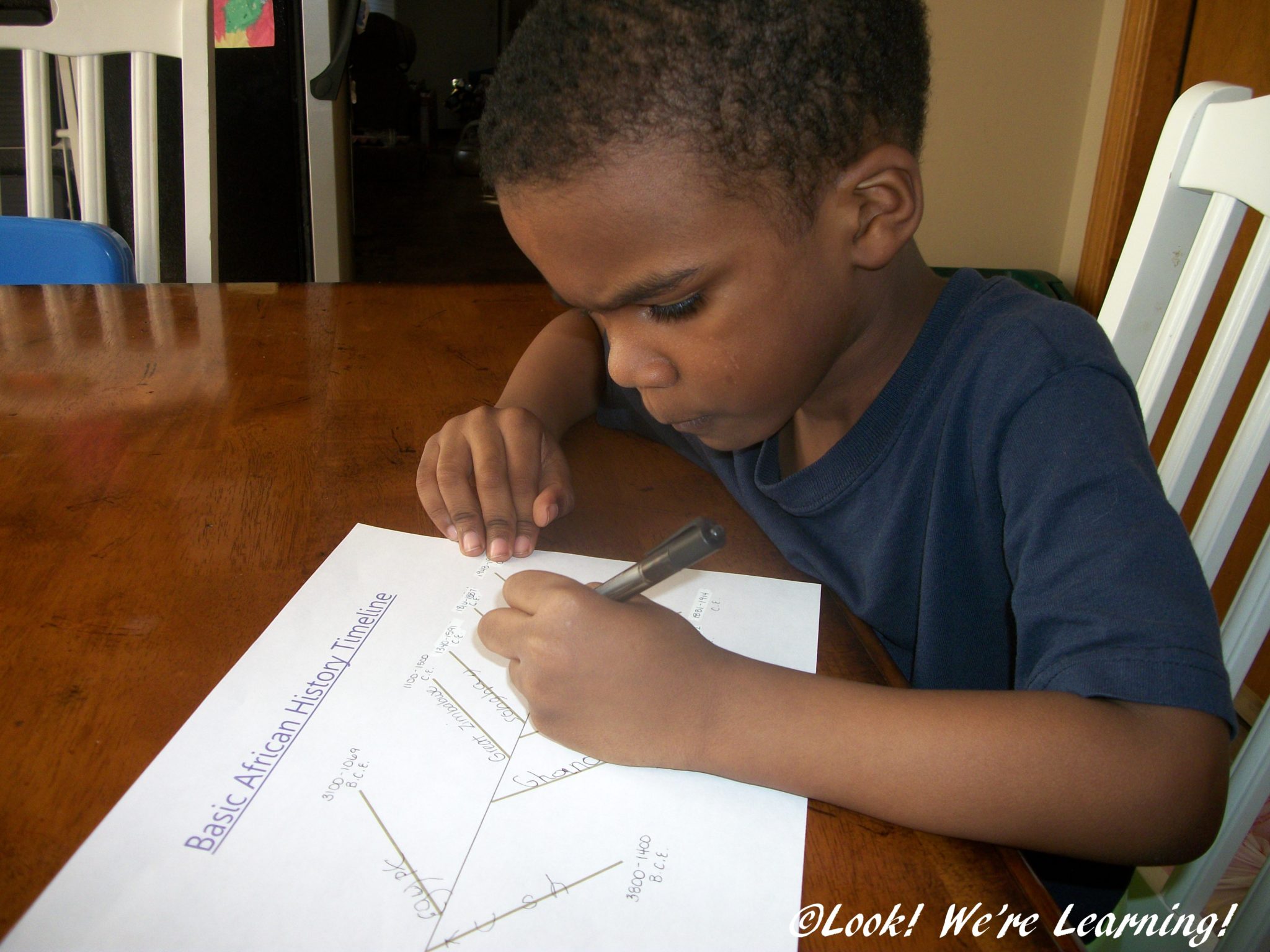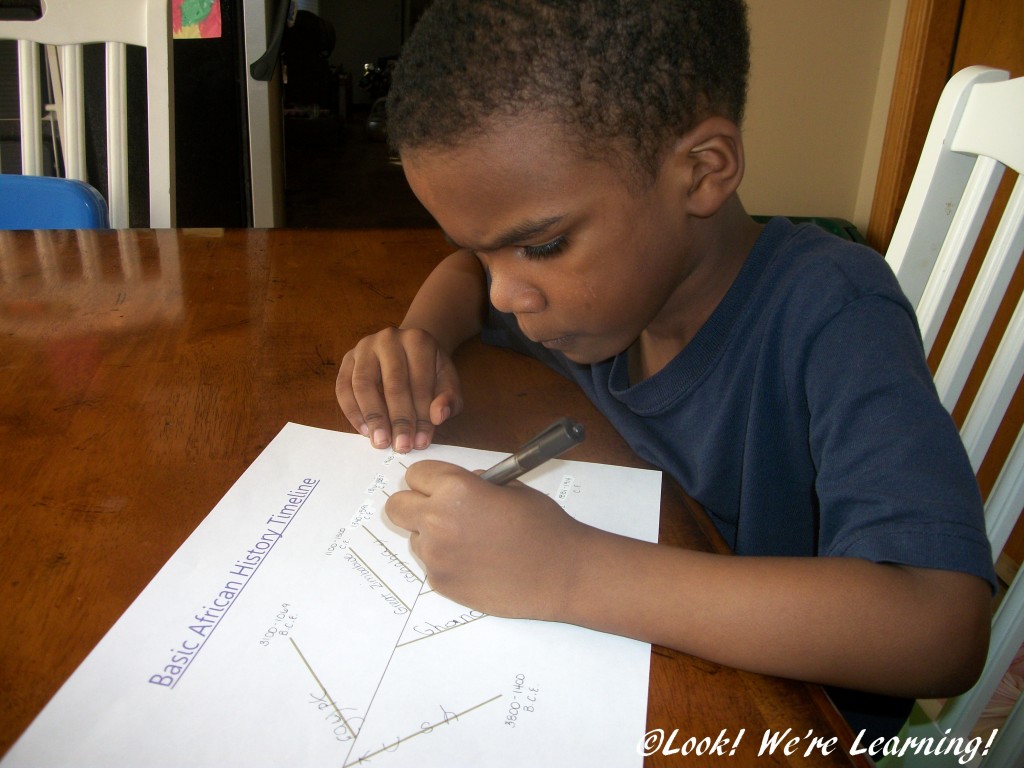 Unit studies are also versatile enough to work with just about any homeschooling topic. In our family, we've used them for subjects from deep sea monsters to March Madness! For example, we just finished a 10-day series about African history that served as a unit study for our kids. During the unit, we read books about African kings, tribes, and communities but we also completed a history timeline, made tribal crafts, listened to Zulu music, made West African food, and explored life in different African countries such as Ghana and Zimbabwe. We even added math by learning how to play the counting game mancala!
We're coming up on winter and that's a perfect topic for a unit study. You might consider composing a unit study about winter that includes books about the season (reading), snowman crafts (art), experiments with ice (science), lessons about how people prepare for the winter (social studies), songs about winter (music), and a look at winter in other parts of the world (geography). You could even include a few winter-themed math activities!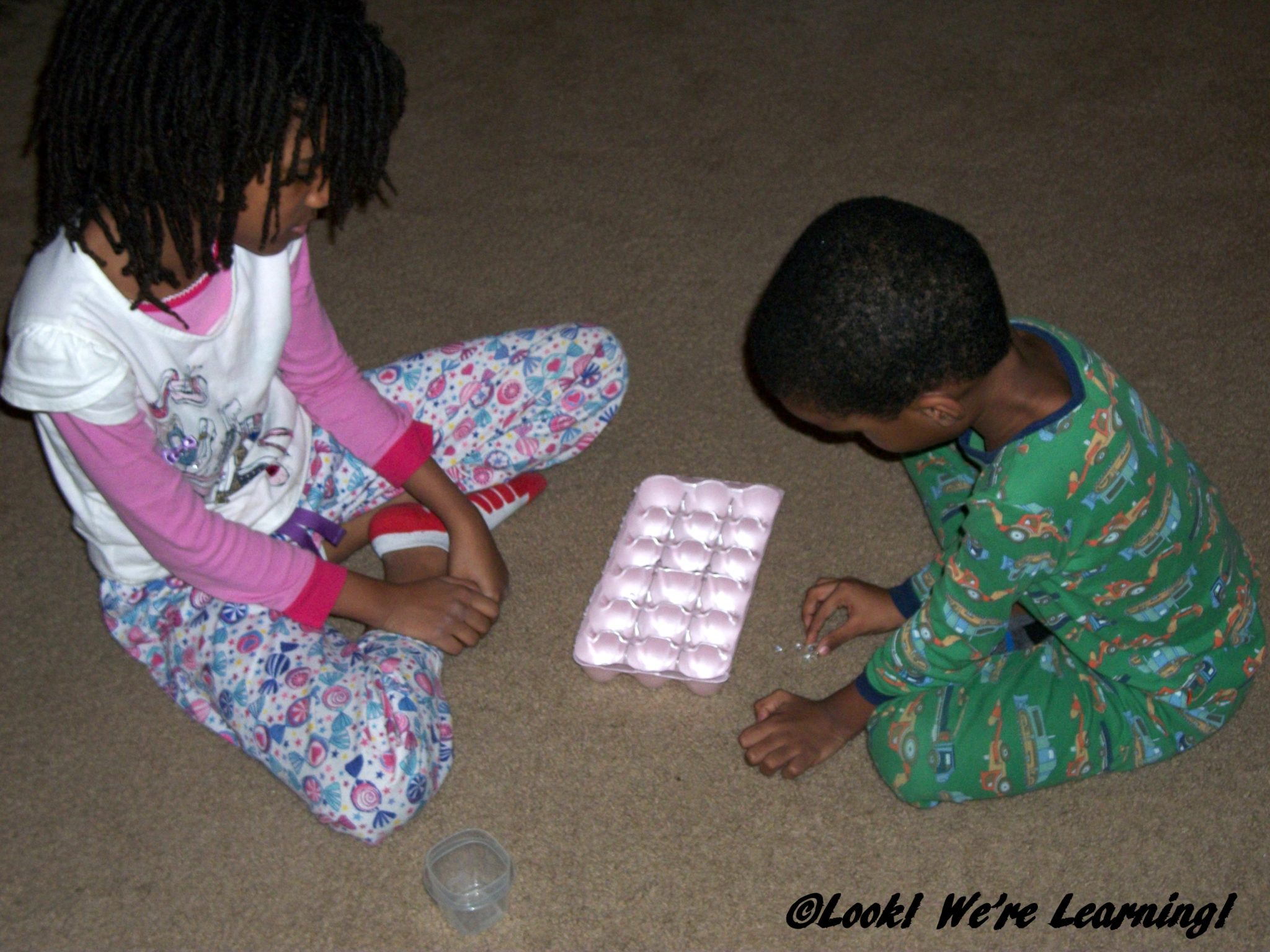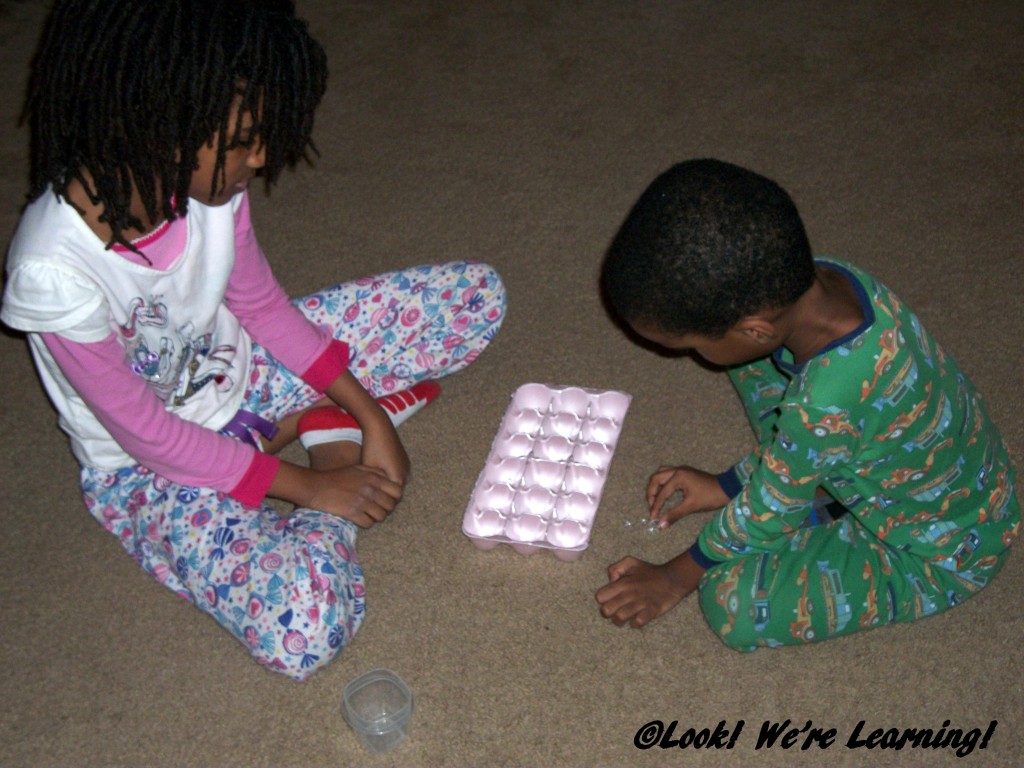 If you're unsure about how to plan a unit study of your own, there are lots of resources available. Our Unit Studies board on Pinterest is full of helpful tips for using unit studies in your homeschool. We're also working on an series of free printable unit study downloads about African-American musicians that you can follow along with! So far, we've covered Otis Redding and Dizzy Gillespie and we'll be publishing many more in the coming months! You're more than welcome to come along with us to grab some unit study ideas for your family!

Selena, a homeschooling mom of four, posts about her family's homeschooling adventures every week at Look! We're Learning! You can keep up with Look! We're Learning! on Twitter, Facebook, Pinterest, and Google Plus.