With Toy Story 4 launching, I thought it was time for a new fun toy story slime recipe! This green toy story slime is not only easy to make but so much fun to play with! Just scroll down below for the full toy story slime recipe.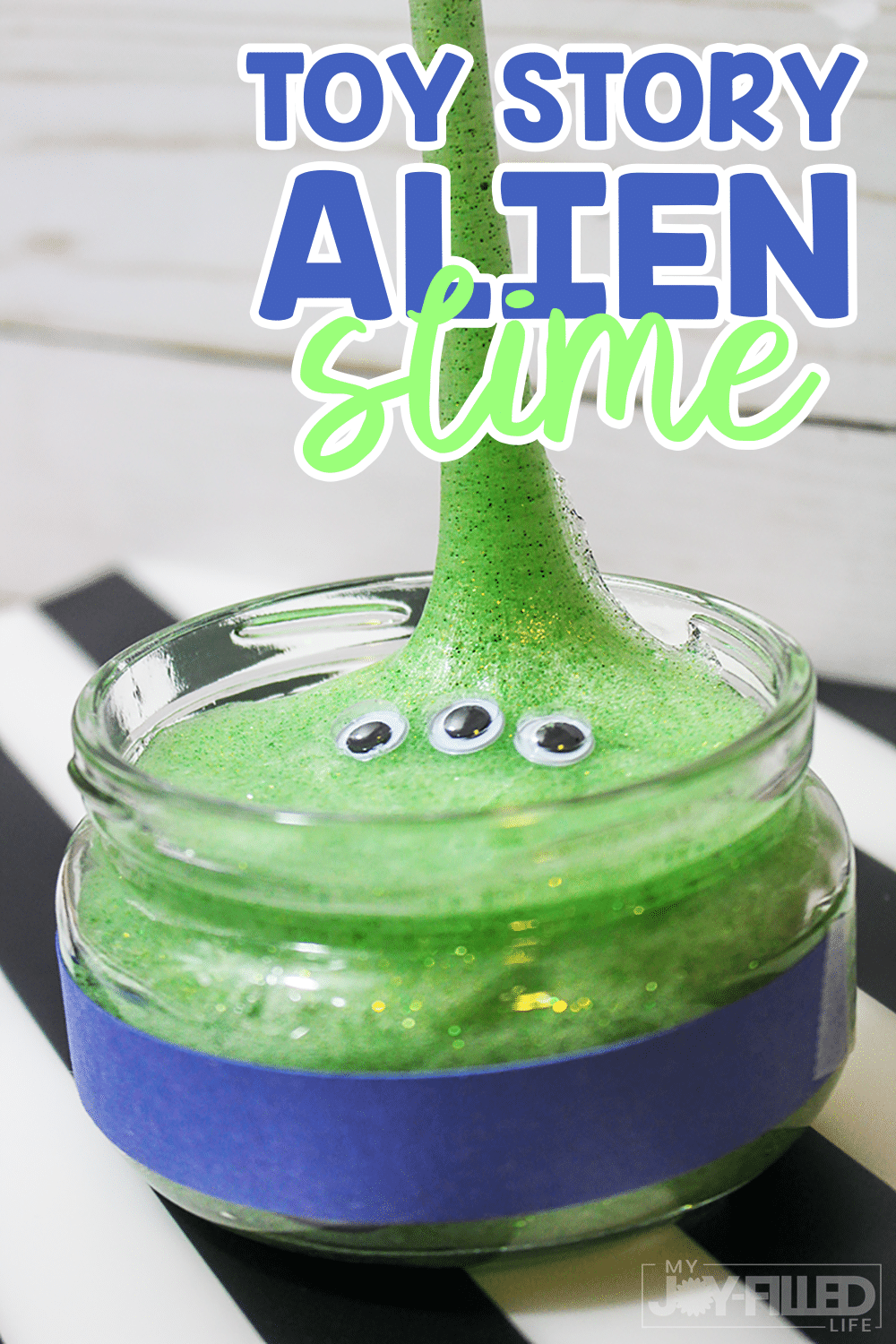 I can't believe another movie is coming out and I couldn't be more excited. Remember when the very first Toy Story movie came out? Now an entirely new generation gets to experience these fun movies. Toy Story is probably one of my favorite Disney movies! I know we'll be rushing to the theaters to check it out (but only on $5 Tuesday). Are you going to go see it?
But before we can go see it in the movies, I thought we would have a little fun with a new slime recipe because my kids love Toy Story and they love slime! This green toy story slime is so fun! I mean, just look how cute it is! Kids will have hours of fun getting ready for Toy Story 4 to come out.
Scroll down below for the full Toy Story slime recipe!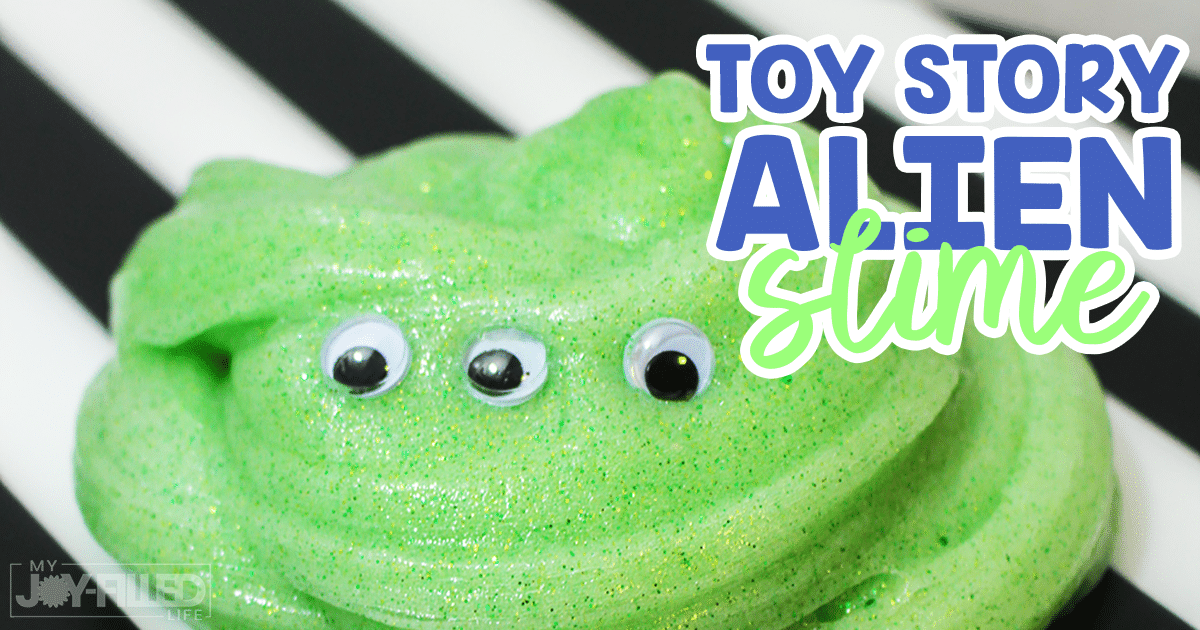 Ingredients needed for toy story slime
5 ounces clear glue
1/2 cup water
Green soap colorant (or some other coloring)
1/2 teaspoon baking soda
1 tablespoon contact solution
Blue construction paper
Directions to make toy story slime
Before you get started, gather up all your ingredients and supplies to make this fun toy story slime! This makes the process much easier and less chaotic when kids are involved.
To get started, pour the clear glue into your slime container. Add the water and stir until the glue is completely watered down.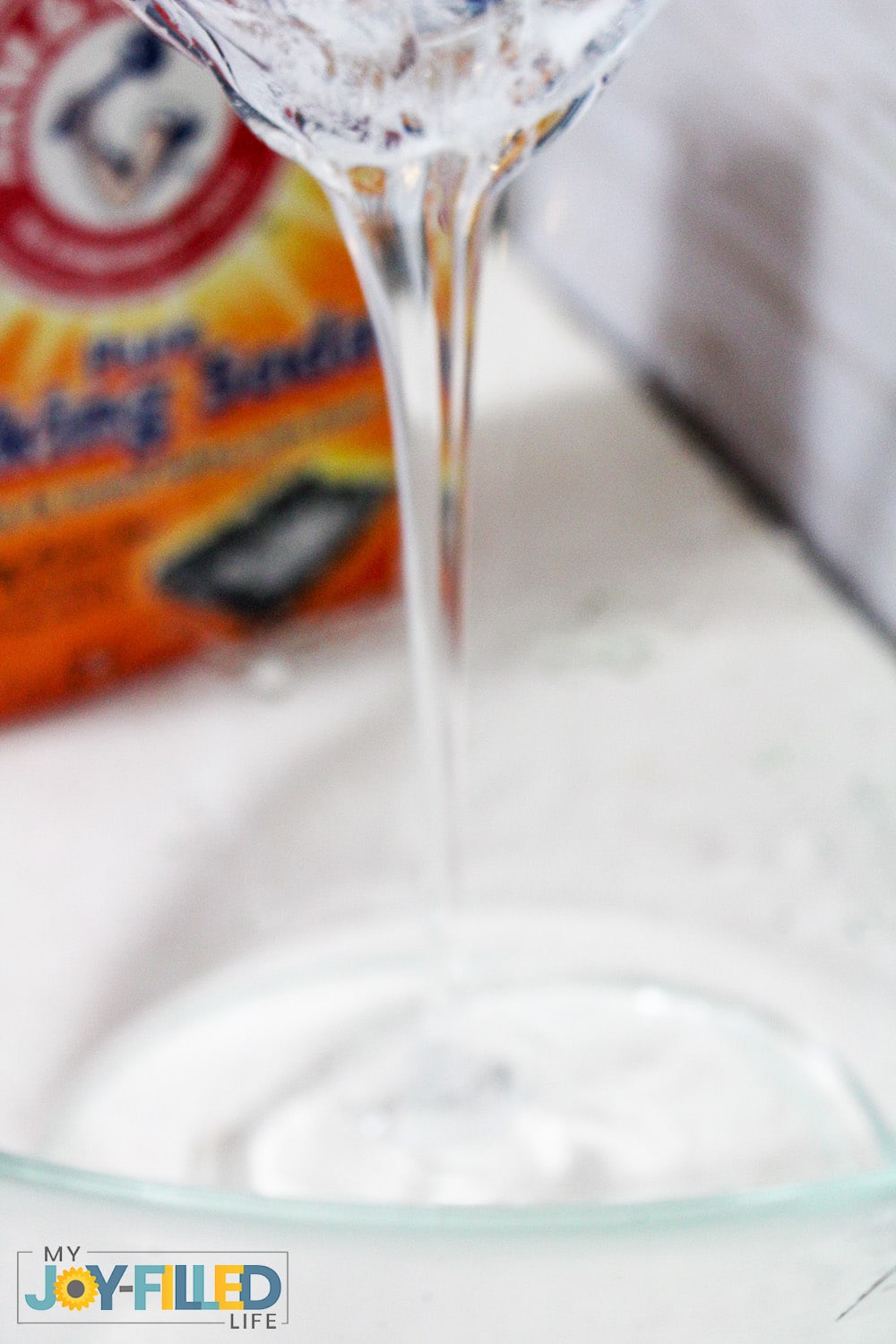 Next, add in the green soap colorant. We prefer the soap colorants as they are safe for your skin and don't stain. Plus, they're available in so many colors!
Alternatively, you can use food coloring, paint, or pigment.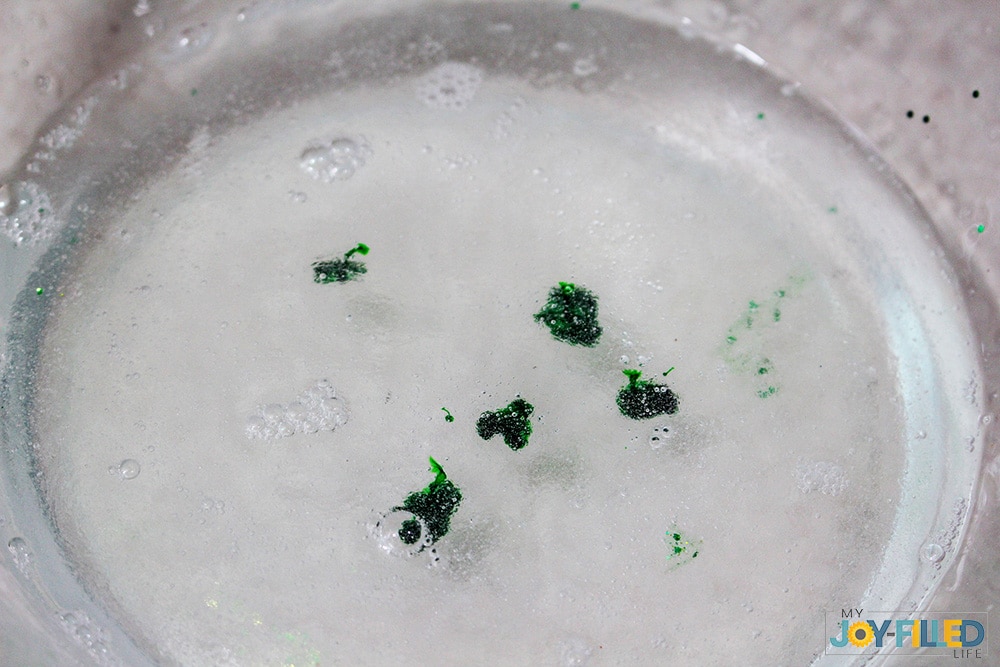 Once you've done that, pour in the extra fine green glitter. We used extra fine for a more subtle look but you can use any size glitter! Mix well.
Next, add the baking soda as this will determine how thin or thick your toy story slime turns out. Then, add the contact solution and mix. It will instantly start to thicken but keep stirring! We let ours sit for about a minute to let the activator start working.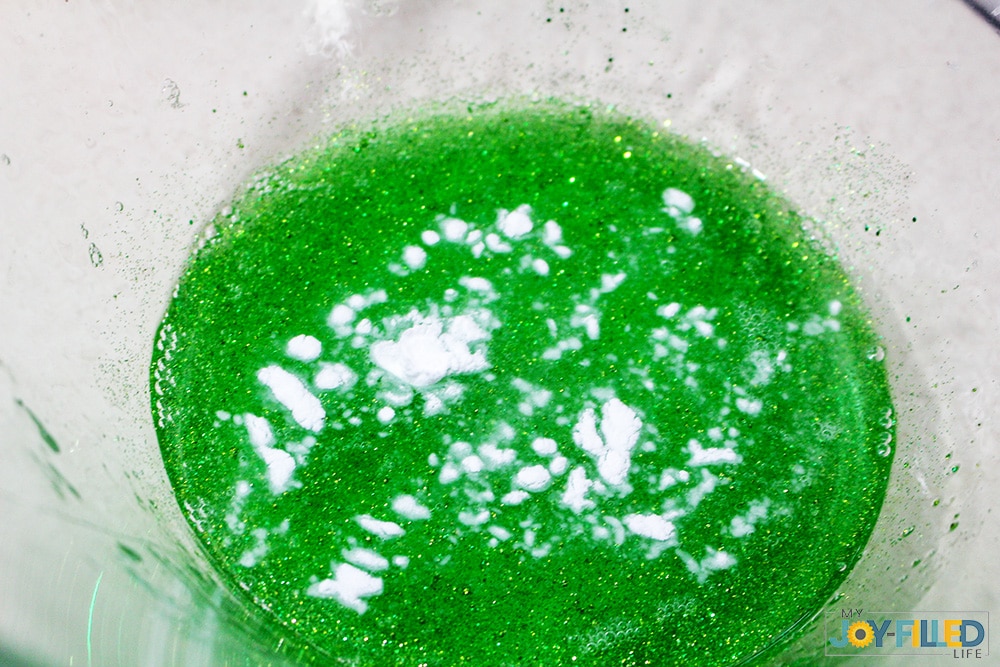 Once it pulls away from the bowl, pull it out and knead it. It might still be sticky so knead it for a few minutes and if needed, add more contact solution. But be careful not to over activate it!
Then, put the slime into your container and add your googly eyes to the top of your green toy story slime! Finish it off by cutting a strip of construction paper and add it to the slime container using tape.
When not in use, store it in an airtight container. Be sure to also check out our other slime recipes!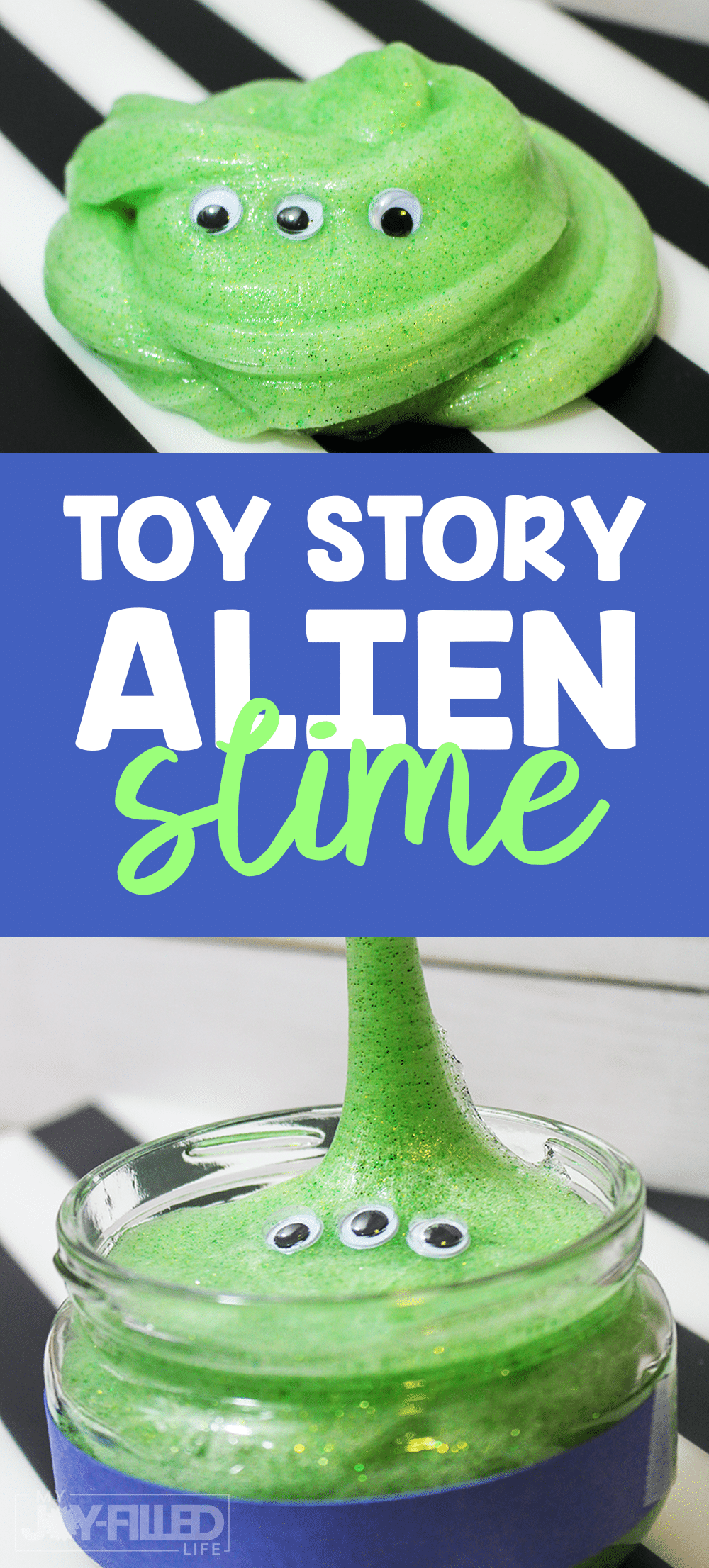 You might also like: