This textured sand slime activity is an absolute must try! If you have kids that love ocean or beach themed projects – they are going to love this one. It's such a fun one for summer time and can be paired with a fun sensory activity such as a sensory bin or even some ocean or beach themed books.
Many moms look for summer time activities to keep the kids busy when school isn't in session and this will surely be a hit with most kids. I mean, what kid doesn't love playing with slime this days? And this slime recipe adds a uniqueness that other recipes don't – the texture from the sand. And bonus points that it fits along the summer theme. They will have fun for hours playing with this stuff – I promise.
What I love most about this activity is that it's perfect for adding to an ocean themed unit study (whether it's summer or not) – making learning more fun and memorable for your kids! If you follow the easy step by step directions below, you'll have some fun sand slime your kids will love!

Supplies needed for your textured sand slime:
1 airtight container
1-5 ounce bottle of clear glue
1/2 cup water
1/2 teaspoon baking soda
1 tablespoon contact solution
Sand (This activity uses a mix of different colors of craft sand, but you can also use play sand. Just make sure to pick any rocks and pebbles out if it has it.)
Small bowl
Pretend sand castle (These can be purchased at your local dollar store, found with fish tank accessories like aquarium vacuum gravel cleaner.)
Seashells, Crabs and Sea Stars: Take-Along Guide (Take Along Guides)

What Lives in a Shell? (Let's-Read-and-Find-Out Science 1)

A Walk on the Beach: Into the Field Guide

Directions to make your textured sand slime:
First things first – gather up the supplies needed for your textured sand slime activity. This makes the creation process so much easier when you're not running around for supplies you need.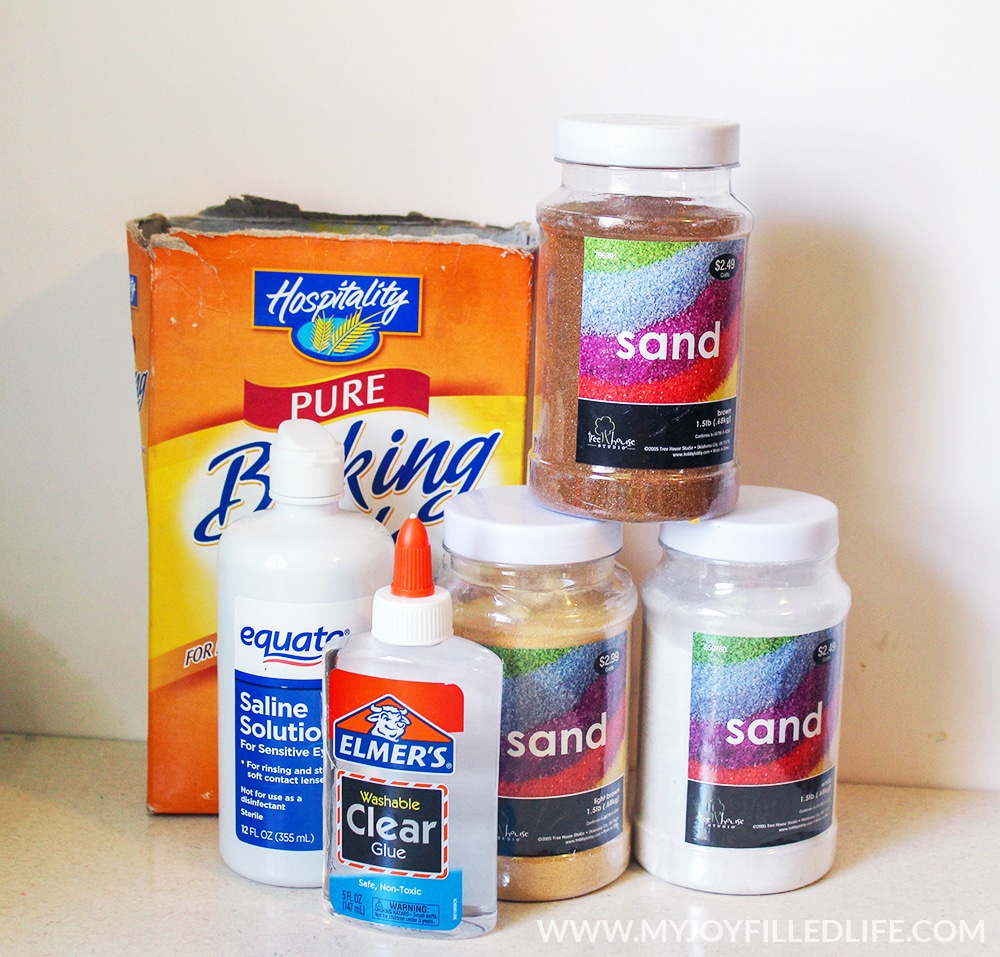 Once you have those, it's time to get started on your textured sand slime! The first thing you want to do is pour the bottle of clear glue into a bowl.
After that, add your water and baking soda and stir.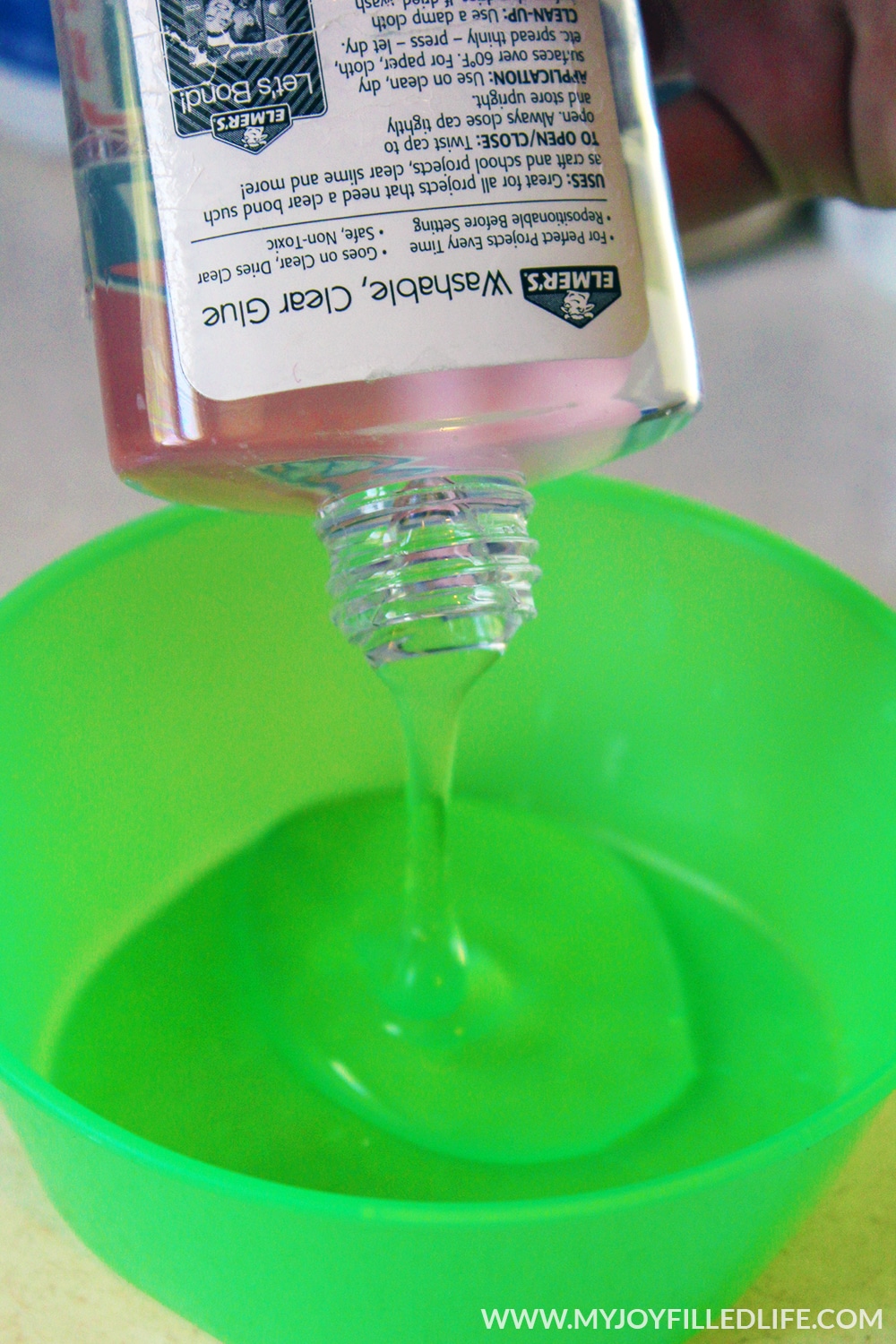 Next, start to pour in some sand. Don't worry about not adding enough as you can always add more in later if it's not enough!
Then, add the contact solution – this is where your slime will start to take shape. It's going to get really sticky, but don't worry! Just mix the solution in your bowl until the sand slime really starts to form.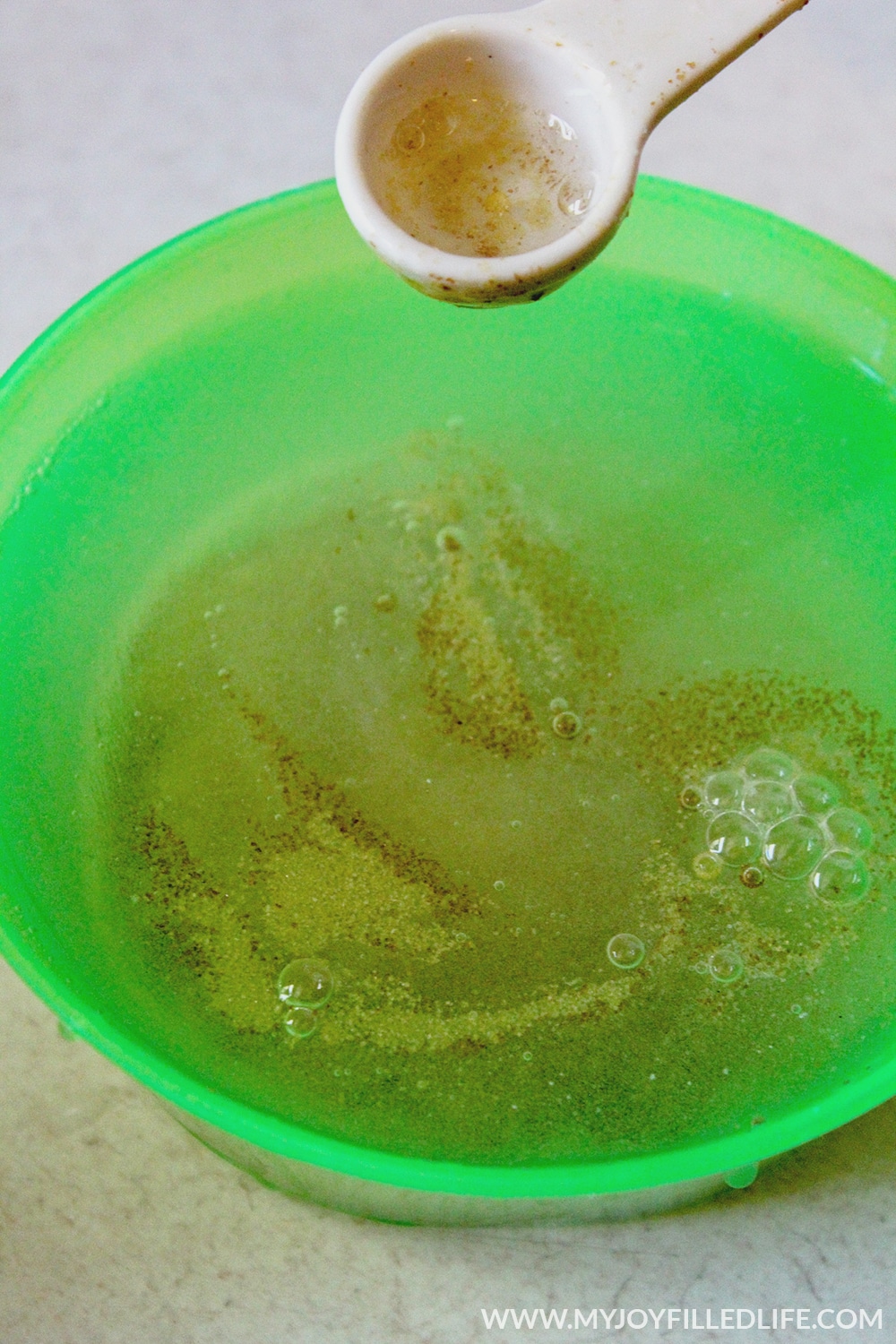 Now, knead the sand slime until it is no longer sticky. If your sand slime needs more sand added, continue to add more until you are happy with the result.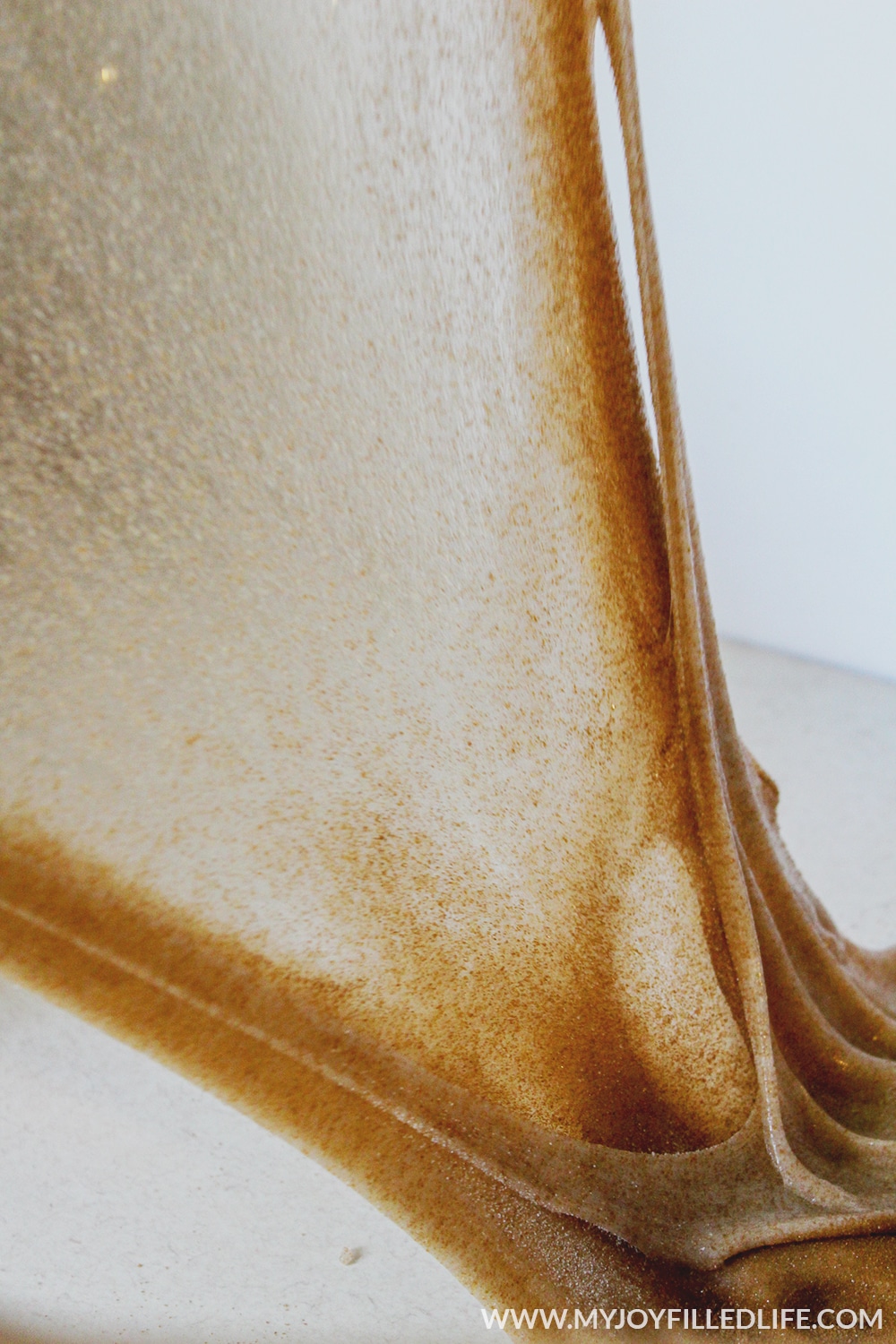 This textured sand slime is best stored in an airtight container. However, if you're planning to make a sandcastle kit activity with your sand slime, you can put your sand slime into a large container and top with sea shells and fake sandcastles.
Some other fun ideas for a sandcastle kit activity would be sand dollars, starfish, or even some blue ocean slime! This kit is a great for a sensory activity and can be paired with ocean or beach themed books for summer!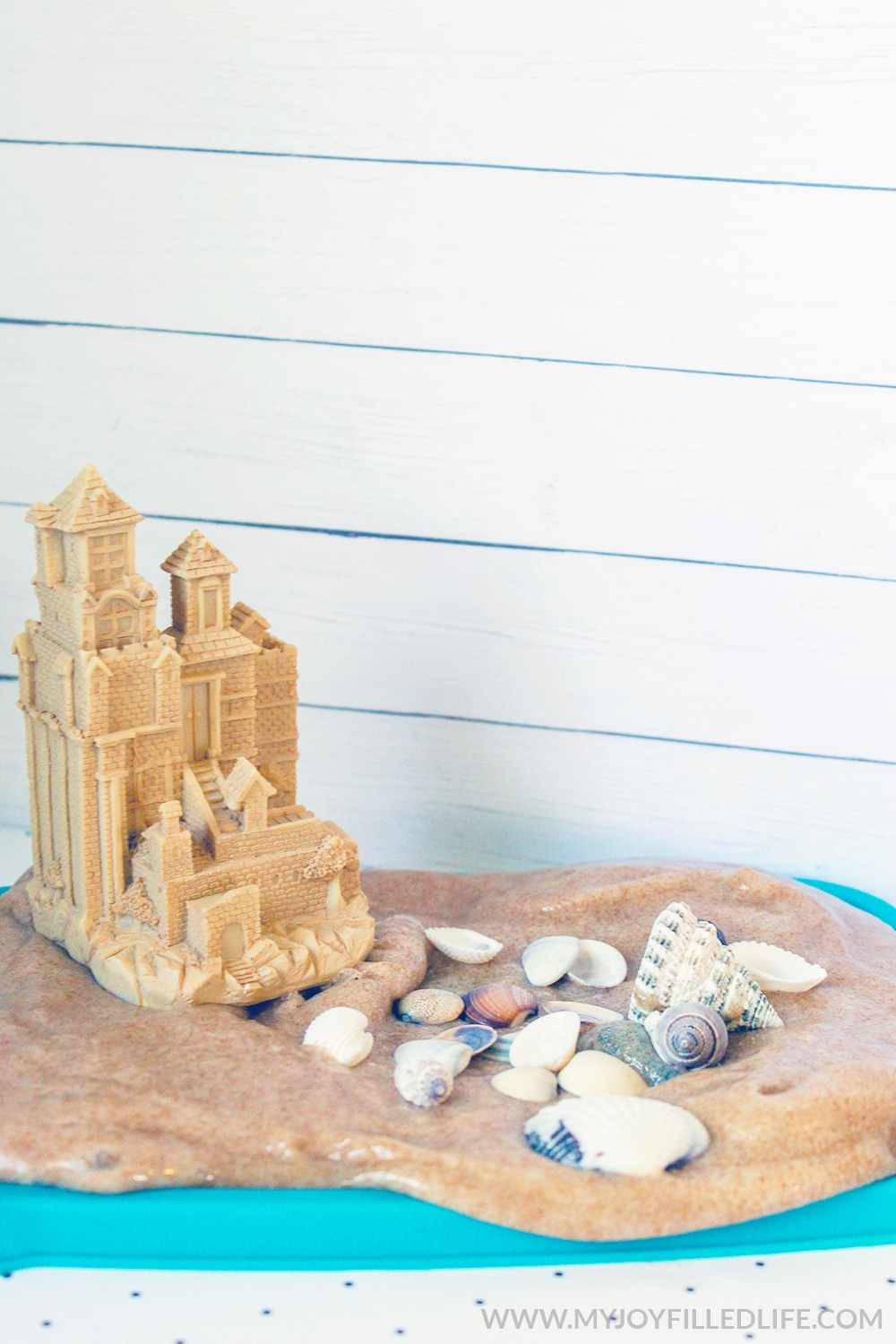 This textured sand slime activity is great for kids who love anything ocean or beach themed – especially with summer coming up! They will absolutely love playing with the slime and even pairing it with a sensory bin or some of their favorite books.
I hope you and your kids have a blast with this textured sand slime activity!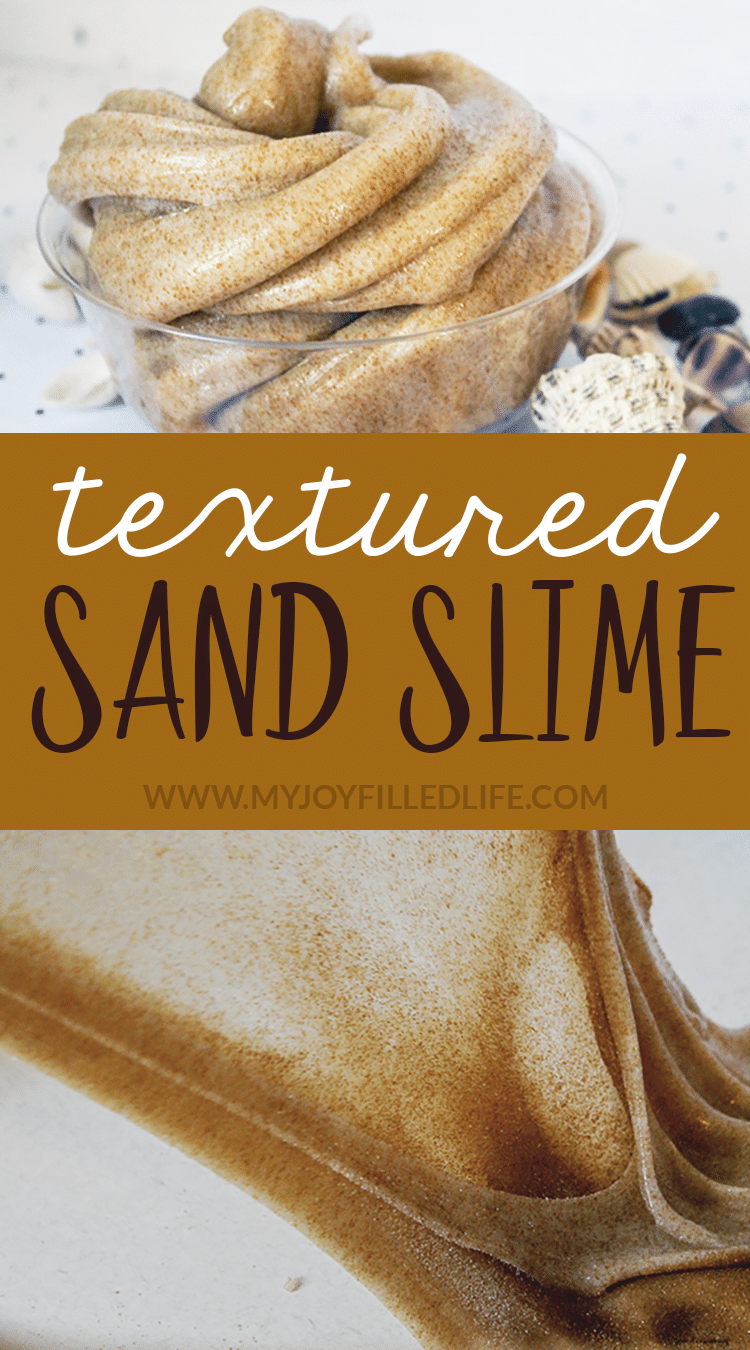 You may also like: