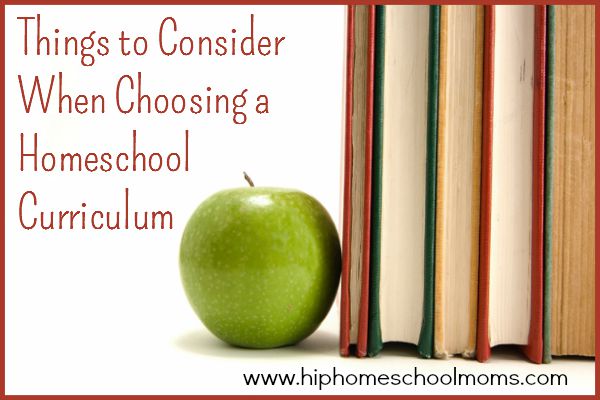 This time of year, many homeschoolers are busy preparing for a new school year, which includes deciding on which curriculum to use.
Some homeschoolers stick to what works each year (which I highly recommend; if it ain't broke, don't fix it), but sometimes things just aren't working, whether it's your entire curriculum or just a subject or two, and changes are necessary.
There are also many new homeschoolers just starting out on their journey and they can easily become overwhelmed with all of the options that are available these days.
Choosing a curriculum isn't easy. If you need a little help, here are some things to consider when choosing a homeschool curriculum –
You can read all o f my tips over at Hip Homeschool Moms.