With the craziness going on right now that is causing the closing of tons of schools across the United States, families are being forced into educating their children at home.  While many schools will provide families with the lesson plans and resources they need, some even switching over to online schooling, this isn't the case for everyone. 
Whether the school provides support to parents or not during this switch to schooling at home, some families will come to realize that education can take place outside of the confines of a classroom and can even produce better results.  Children do not need to sit at a desk, inside of four walls to get a quality education. 
This crisis that the world is currently in will become an opportunity for many families by giving them back control of their child's education and allowing them to see first-hand the benefits that homeschooling can bring, such as stronger family bonds, tailored learning, flexibility, and safety.  With a glimpse into the homeschool life, some parents will undoubtedly begin to wonder if homeschooling is something they could do long-term, or if they should at least give it a try for an extended period of time.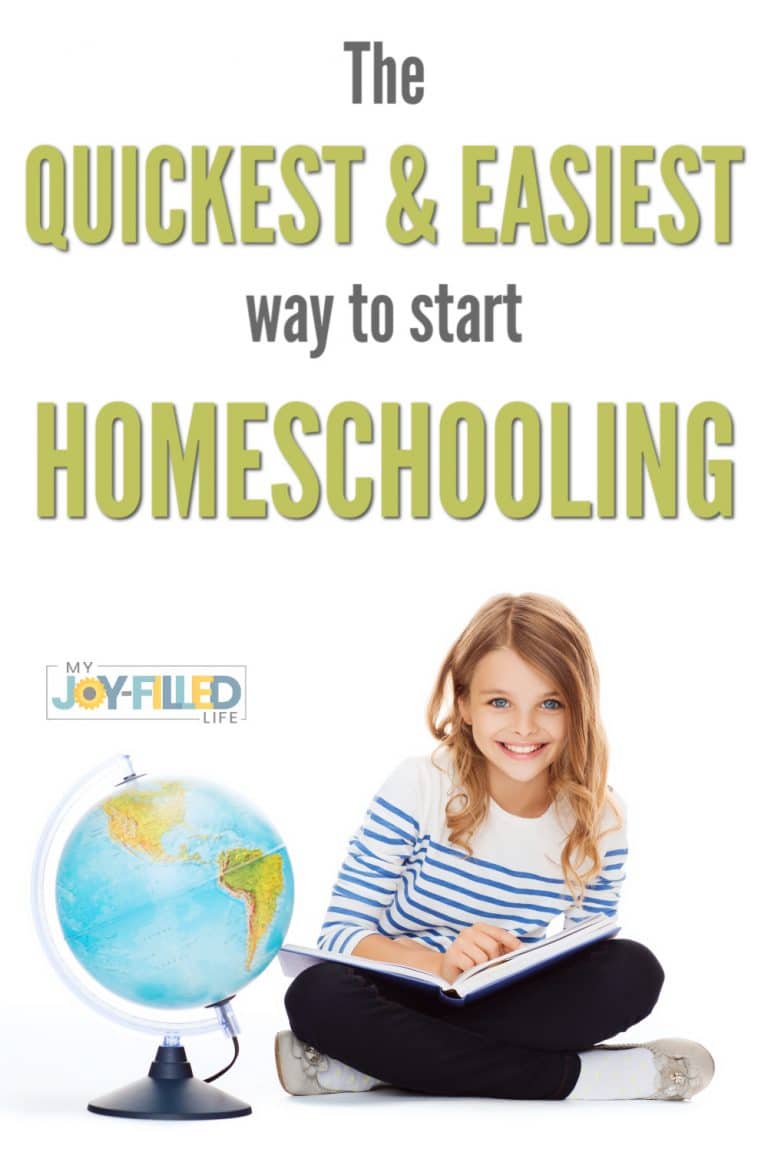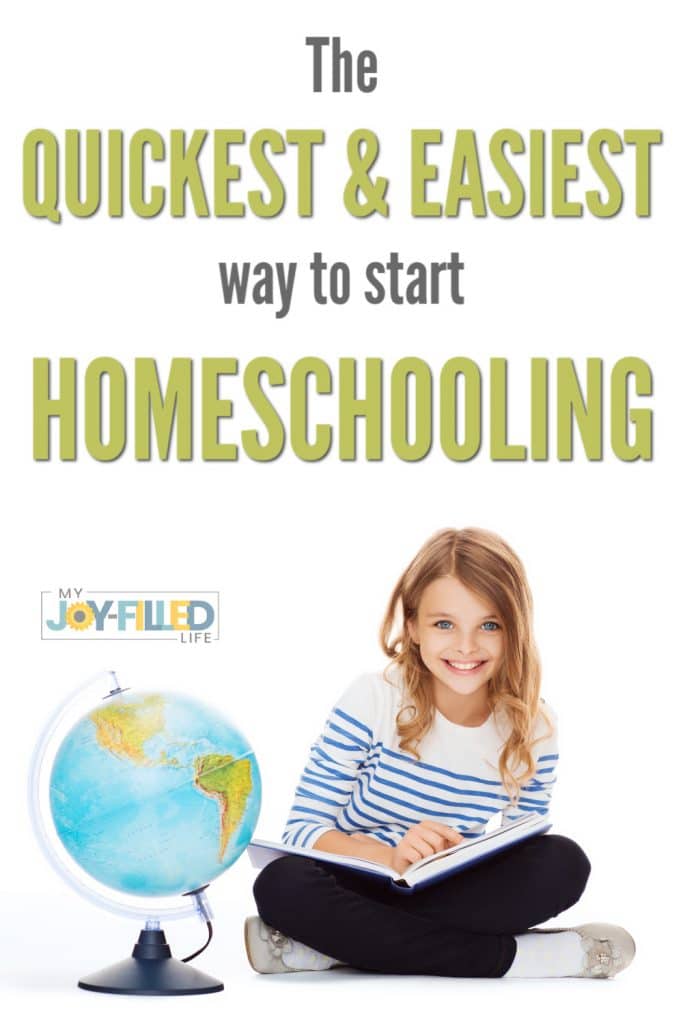 If you are a family that has unexpectedly been thrown into home educating, whether from the current global pandemic or some other life situation, you may be wondering what to do or where to start.  You may be worried about keeping your child on track with their education and you don't want to delay things any further.  Or maybe you're not effected by any kind of crisis, thank goodness, and you're just raring to get started on your homeschool journey.  Either way, there are several ways and resources you can use to get your homeschool up and running in no time.
The first thing you'll want to do is check your state laws regarding homeschooling. Homeschool laws vary by state from super low requirements, to super high.  Now don't freak out if you live in a state with high requirements and regulations.  I have homeschooled in three different states, each falling on a different point of the homeschool regulation spectrum, and homeschooling in a high regulation state isn't as difficult as it may seem at first glance. 
Next, you'll need resources and curriculum to teach your kid(s).  Online learning and digital homeschool resources are on the rise, which makes home educating much easier and attainable for families, allowing them to start quickly without much prep work or planning, among many other benefits.
As a homeschool mom of 13 years, with 8 kids across all grades from preschool through 12th grade, I have used my fair share of curriculum, plus have extensive knowledge of many more curriculum options out there.
The quickest and easiest way to get started with homeschooling all of your children is by getting a membership to SchoolhouseTeachers.com.  One membership serves your entire family, regardless of how many children you are homeschooling or their ages. There are no per-child fees or additional fees for textbooks, and courses are not live, so you can start them at any time and at your own pace.
SchoolhouseTeachers.com is an online resource for homeschooling families, that offers you tons of flexibility. They offer courses that you can use as your sole curriculum, use to fill in any gaps, or to supplement other curriculum. There are over 400 courses available from preschool to high school in every subject you can imagine.. You can start any class at any time.
SchoolhouseTeachers.com is super affordable, especially if you are homeshcooling multiple children.  They have several membership options available and often run special sales and deals making this resource even more affordable.   You can choose from a monthly, quarterly, or yearly option, along with choosing access to ALL courses (which includes PreK-12th grade), or just courses for PreK-8th grade. Once you sign up, you lock in that price until you cancel.  You can cancel at anytime.
Ultimate Membership
Access Every Course
Monthly automatic payment

Access Every Course - PreK-12th

Includes AppleCore Silver Plan
PreK–8th Membership
Access Hundreds of Courses
Monthly automatic payment

Access to courses for PreK-8th

Includes AppleCore Silver Plan
Ultimate Membership
Access Every Course
Quarterly automatic payment

Access Every Course - PreK-12th

Includes AppleCore Silver Plan
PreK–8th Membership
Access Hundreds of Courses
Quarterly automatic payment

Access to courses for PreK-8th

Includes AppleCore Silver Plan
Ultimate Membership
Access Every Course
Access Every Course - PreK-12th

Includes AppleCore Gold Plan
PreK–8th Membership
Access Hundreds of Courses
Access to courses for PreK-8th

Includes AppleCore Gold Plan
Currently, SchoolhouseTeachers.com is a special:
Use the coupon code EXPLORE to get two years for the price of one! Offer ends 9/6/21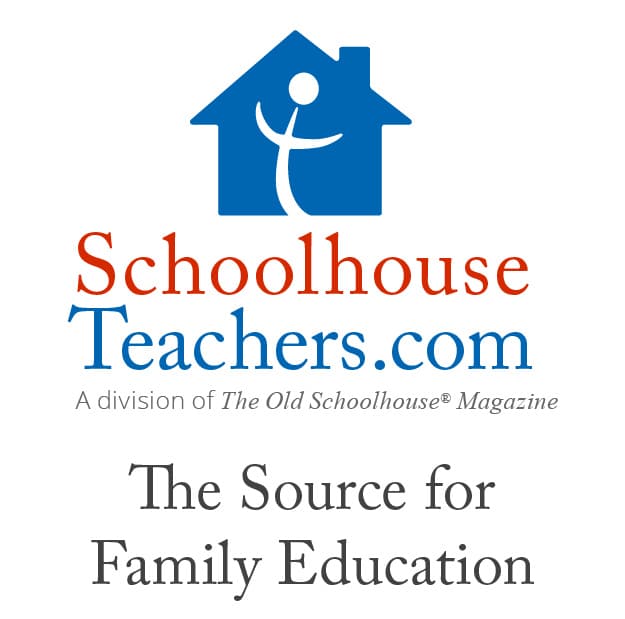 Other quick and easy options to get started with homeschooling
MasterBooks
MasterBooks curriculum is very, very open-and-go.  They offer both physical and digital options for the majority of their courses, so you could essentially start homeschooling with MasterBooks today! 
They offer courses for grades PreK-12 in all subject areas – math, language arts, science, history & geography, and electives.
Easy Peasy All-in-One Homeschool
Easy Peasy is a complete, FREE online Christian homeschool curriculum for your entire family.  They too offer courses for grades PreK-12 in every subject area you would need.  They enable families to homeschool who thought they couldn't because of a lack of finances, a lack of time, or a lack of know-how.  Easy Peasy is a homeschool favorite and much recommended resource in the homeschool community.
AOP Homeschool
AOP is an award winning homeschool curriculum that comes in a variety of formats.  If you are looking to get started quickly, the digital and online options are most likely what you'll want. They offer courses in the 5 main subjects areas, plus electives.
Monarch – this media-rich online Christian homeschool curriculum offers automatic grading and recordkeeping.
Switched-On Schoolhouse – customize your student's learning with this computer-based homeschool curriculum for grades 3-12.
Compass Classroom
Compass Classroom provides homeschool video curriculum that's fun for students and easy for moms—all from a Christian worldview.  They offer something in pretty much every subject except for math (unless you count economics as math) for levels upper elementary through high school.
Online Math
There are many online or digital math programs for homeschoolers.  Some of the top ones are:
Home School in the Woods
Home School in the Woods specializes in historical resources that brings learning to life for your child. With a focus on hands-on learning, they offers timeline figures and products, map sets, Time Travelers Activity-Based U.S. history studies, Project Passport World history studies, Lap-Paks, Activity-Paks, and Activity Studies for grades 3-8.  Most of their products you can get as digital downloads.
Grammar Galaxy
A fast, easy, and fun way to teach language arts in the elementary grades. Grammar Galaxy uses the power of story to teach language arts concepts such as reading, spelling, vocabulary, writing, and grammar.  Available in physical and digital formats.
Elemental Science
Elemental Science provides easy-to-use, award-winning programs to help educators around the globe share about the wonders of science with their students.
They offer easy-to-use homeschool science plans written by an author with a strong background in science and teaching. They help you teach science at home or in school with lapbooks, living books, full science curricula, and teacher resources.  Their courses are available in physical and digital formats, in the following series:
Classical series – provides instruction in the grammar, logic, and rhetoric stages in the areas of biology, earth science, astronomy, chemistry, and physics
Sassafras series – using a living books approach and support materials to create a full homeschool science curriculum that makes learning fun and exciting for kids in grades K-5 covering topics like botany, zoology, human anatomy, and more
Lapbooking series – teaching science in bite-sized chunks through the method of lapbooking for kids in grades K-6
The Well-Trained Mind
Resources and courses from The Well-Trained Mind provide students with a classical education.  Pretty much all of their products are available in physical and digital form.
They offer courses in the areas of reading, writing, history & geography, math, grammar, and religion for all grade levels.
7 Sisters Homeschool
7 Sister provides no-busywork ebook curriculum written by 20+ year veteran homeschool moms!  The majority of their resources are high school courses.  They specialize in language arts courses and electives.
Unit Studies
Unit Studies are a great way to get started with homeschooling, yet ease your way into it. In a unit study you learn about one topic in an interesting and engaging way, covering a multitude of subject areas.
UnitStudy.com offers a large selection of unit study topics for all school-age kids.  These studies are digital downloads.