During the month of December, we tend to slow down on our homeschool work. It seems that it's not just the kids who could use a breather, but us parents as well. Although I fantasize about my children jumping in delight at the thought of a free afternoon, and independently engaging in peaceful, imaginative play for hours, I'm afraid to say it doesn't always work out that way.
"Mommy, I'm bored."
"Mommy, I don't know what to do."
Sound familiar? Instead of spewing the sarcastic retorts that immediately spring to mind, I've been putting out craft supplies out for the children. Nothing fancy. Just some very simple items like scissors, glue, construction paper, and some dollar store items such as Popsicle sticks, pompoms, glitter and stickers. I occasionally leave some finished projects out for inspiration, but most often the kids want to create their own ideas.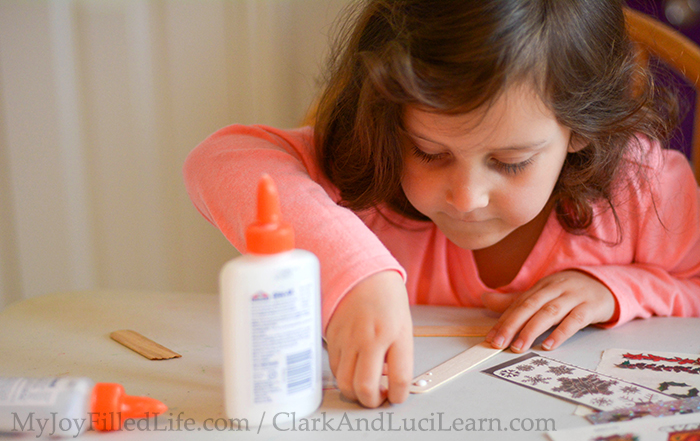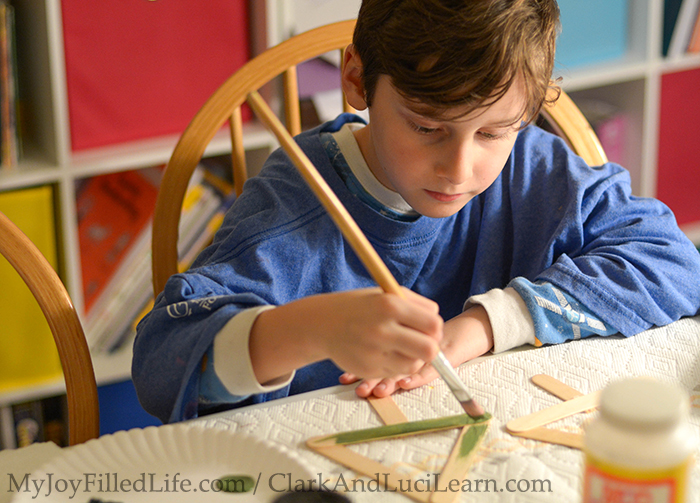 This week they decided on several simple Christmas crafts with Popsicle sticks. They came up with the idea of Popsicle stick Christmas trees, which could not be easier to make! We glued 3 Popsicle sticks into the shape of a triangle. For the stem, I simple broke a stick in half and we glued that in place. The children then painted and decorated them to their hearts content.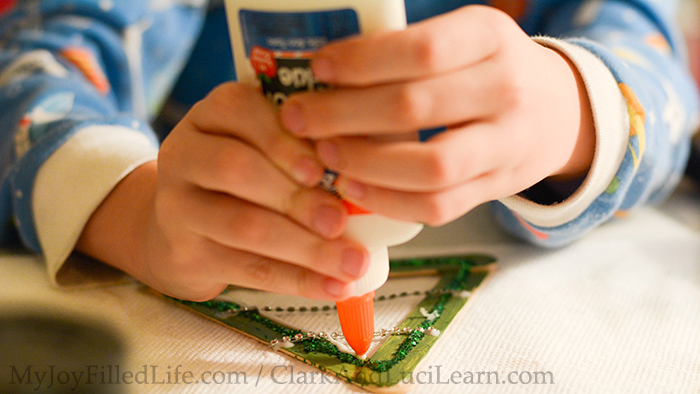 I tied a ribbon on them and the children hung them on the tree, so proud of their work. I think one of these years I will have to give up my beautifully decorated Christmas tree for a completely handmade, and oh-so-much sweeter version, covered in decorations made by our children over the years.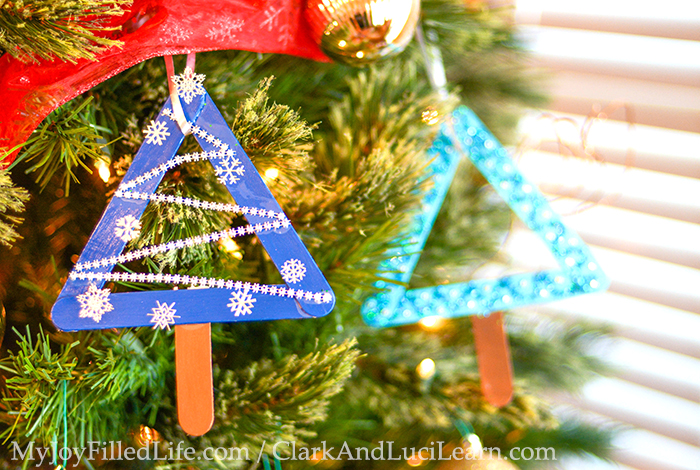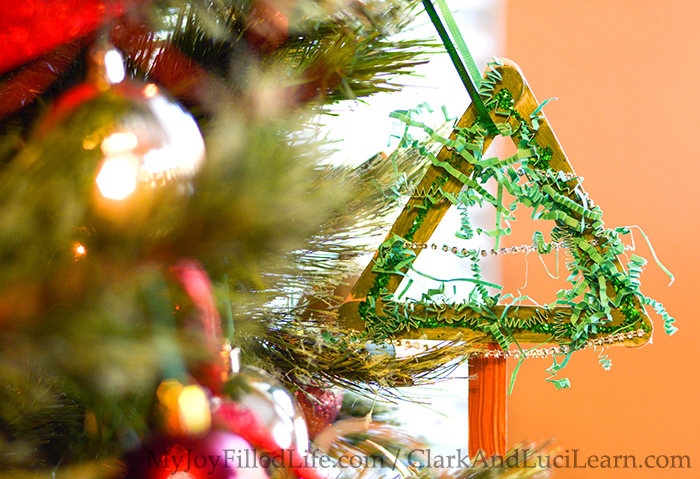 These Popsicle stick Christmas trees occupied the children for hours and led to more spontaneous creativity and less complaints. Happy Momma, happy kiddos!
For more simple Christmas crafts with Popsicle sticks, hop on over to my blog, Clark and Luci Learn. We created a nativity scene and Baby Jesus in his manger. You'll also find a free download of the nativity scene to paint.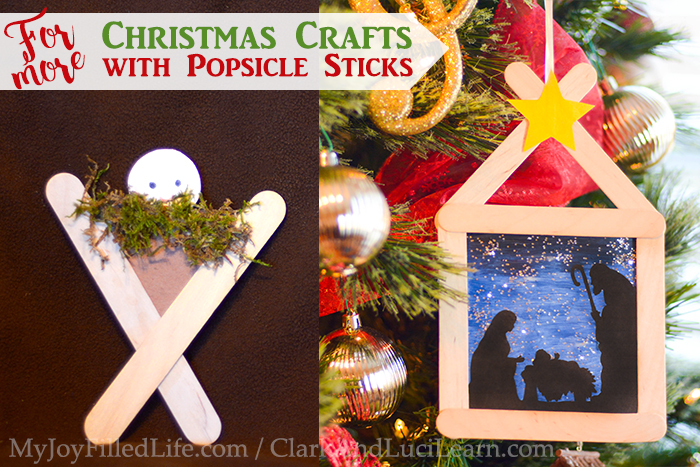 Enjoy the holiday season with your family! Happy Holidays!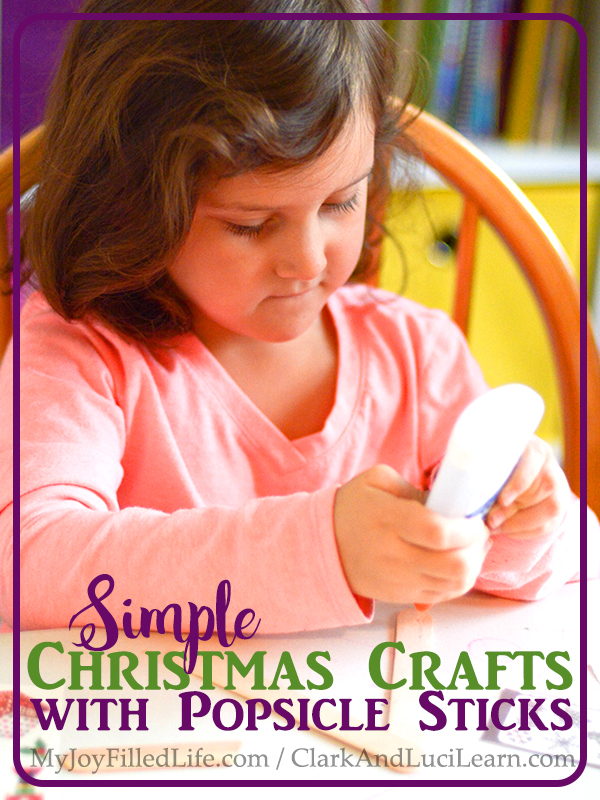 The following two tabs change content below.
Joanna lives with her husband and two young children near Dallas, Texas. She is a full-time Registered Nurse and Natural Health Educator, as well as a Homeschool Mom to her two children. She loves laughing, keeping things real, freedom, anything creative, travelling and photography. She is incredibly passionate about natural health and how this can benefit us, our children and our families. You can find her on
Facebook
and at her blog,
Clark and Luci Learn
, where she talks about all of it.