It's about 1:30 p.m. and we are settling down for our daily, (at least we try to stick to that), quiet time for bible study. It's me and our two teenagers. We are currently working through a study based on the Shorter Catechism and reading through Holiness by J.C. Ryle. This time with our children is important to us. However, we believe it is most important for them. In meeting with our teenagers for bible study often, they are learning about the importance of being in the Word and God's presence daily as it says in James 4:8, "Draw near to God, and he will draw near to you. "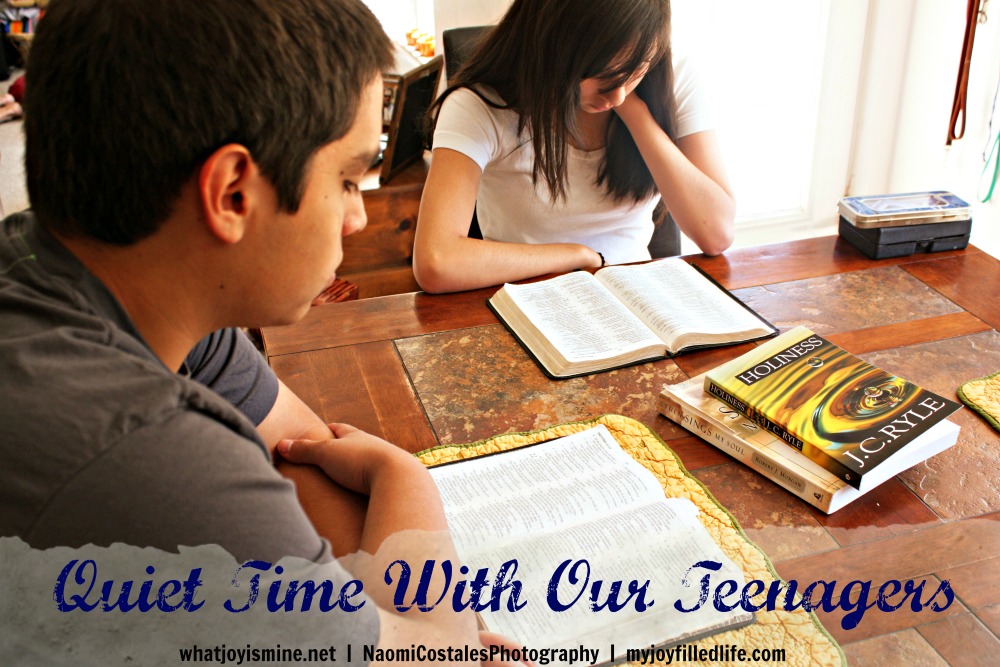 Here's a look into our quiet time:
Our quiet time usually starts with a couple of hymns. Our children made booklets of all the hymns we learned last year. It is my desire to do that again this year but we haven't started yet. Singing hymns puts their hearts in the right attitude for our study time. It helps them focus on what are about to embark on: God's Word! Plus, I believe hymns are those tunes you find yourself singing at any time. I've actually heard my daughter humming hymns while washing the dishes.
Next we have opening prayer. We rotate who will open our time of study with prayer so everyone gets a chance to pray and to build confidence in praying aloud in front of others. I want them to know that going to the Lord in prayer first and asking for wisdom and understanding allows our heart to be open to what the Lord will want us to know. We pray to remove any barriers that would prevent us from being totally focused on Him. We also pray for forgiveness of sin (sometimes we do this silently) as we want a clean slate before we begin. We think it is important our children know the importance of repentance as well.
Now we begin our study. At this time we are doing a Shorter Catechism study using the Bible as the foundation. We read each section and look up scripture to reiterate what is being taught. We also allow room for questions, discussion and application encouragement. We make sure to take turns reading scripture and we always choose one verse to memorize for that day, making sure we recite it aloud the following day. Yes, we do review all verses at least once in the week and rejoice in hiding the Word in out heart. (Psalm 119: 11) Bonus to scripture memorizing is it reminds us of our lessons learned and it never returns void.
One of my favorite times with my children is reading a book aloud. We do this after our study. Presently, we are reading through Holiness by J.C. Ryle. We read a section then discuss what we read and how it applies to us as a child of God. Sometimes we read Christian fiction like books from Lamplighter that hold Biblical truths within.
Lastly, we close in prayer. If one person opened in prayer, another closes. These prayers are usually a little longer in that whoever is praying will refer back to what we just learned. We also use this time to pray for other family concerns as well as others in need.
It may seem like this would take a long time but we can get through this routine in about half an hour or so. It can go longer if our discussions get deep. Quiet time with our children has changed over the years. When our children were younger, we did things a little different depending on age and the ability to understand what is being discussed. As our children grew in age, we took their quiet times deeper and challenged them more. We wanted them to see the need and blessing of making time to study God's Word, to learn the importance of prayer before and after their study, to have an appreciation of having a quiet time daily and to know how to apply it in their life. "How can a young man keep his way pure? By guarding it according to your word." (Psalm 119:9)
We believe quiet time with our teenagers is a sweet and precious time. They are learning to find their way into adulthood and this period in life is a teachable time for us parents to aid in that. Our quiet time with them is essential in leading them in the way they should go. (Proverbs 22:6)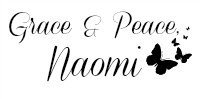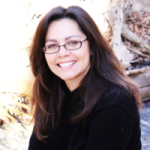 Naomi, a daughter of the King, is married to a wonderful man and they have four children with one they wait to be reunited with in Heaven. They are blessed to homeschool going on 20 years. She enjoys being a wife and mother as well as photography, scrapbooking, reading, and quilting. She blogs at What Joy Is Mine where she encourages others to seek joy in their every day lives. (Proverbs 17:22) You can receive her blog posts via email by subscribing and connect with her on Facebook, Twitter, and Pinterest.