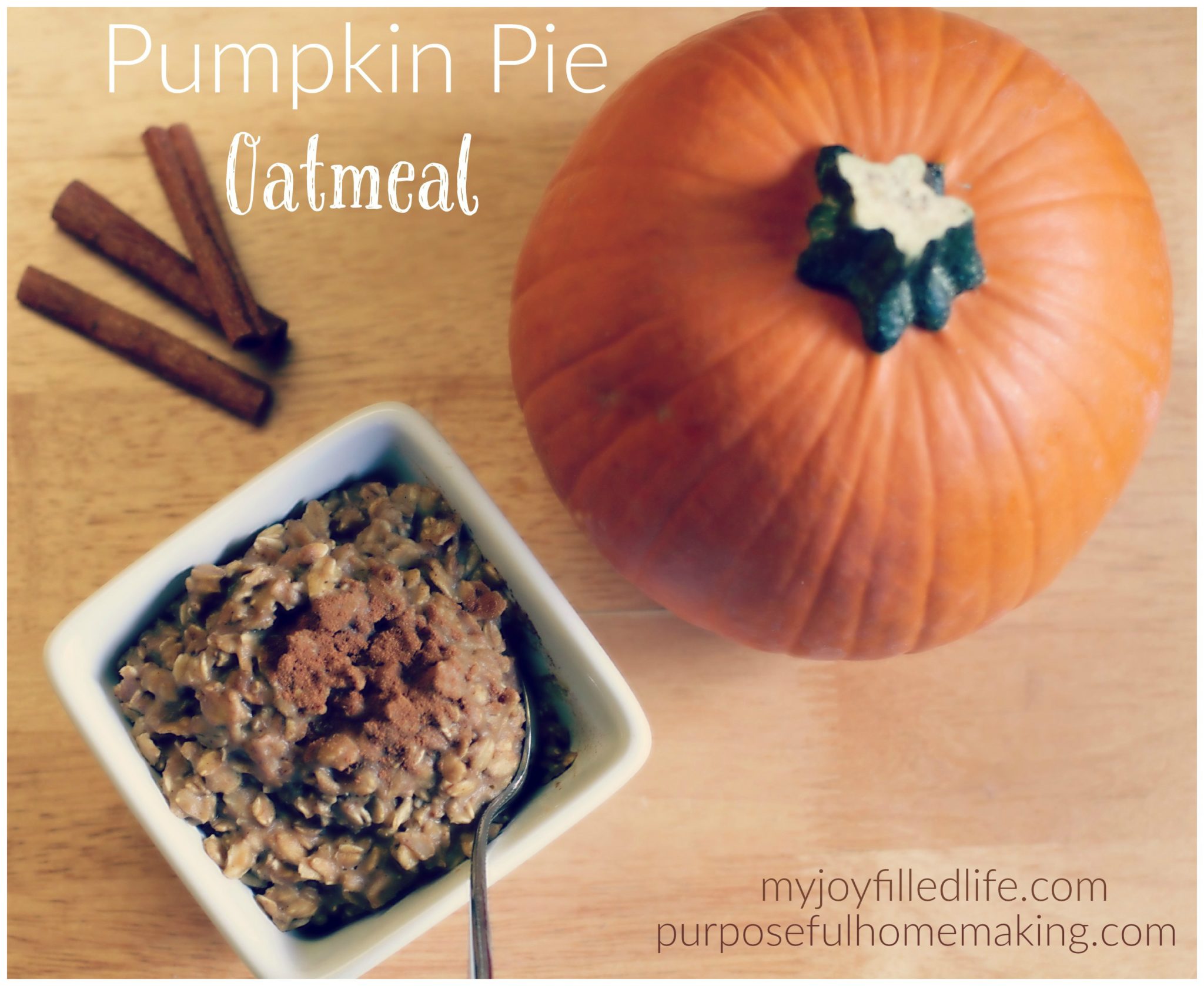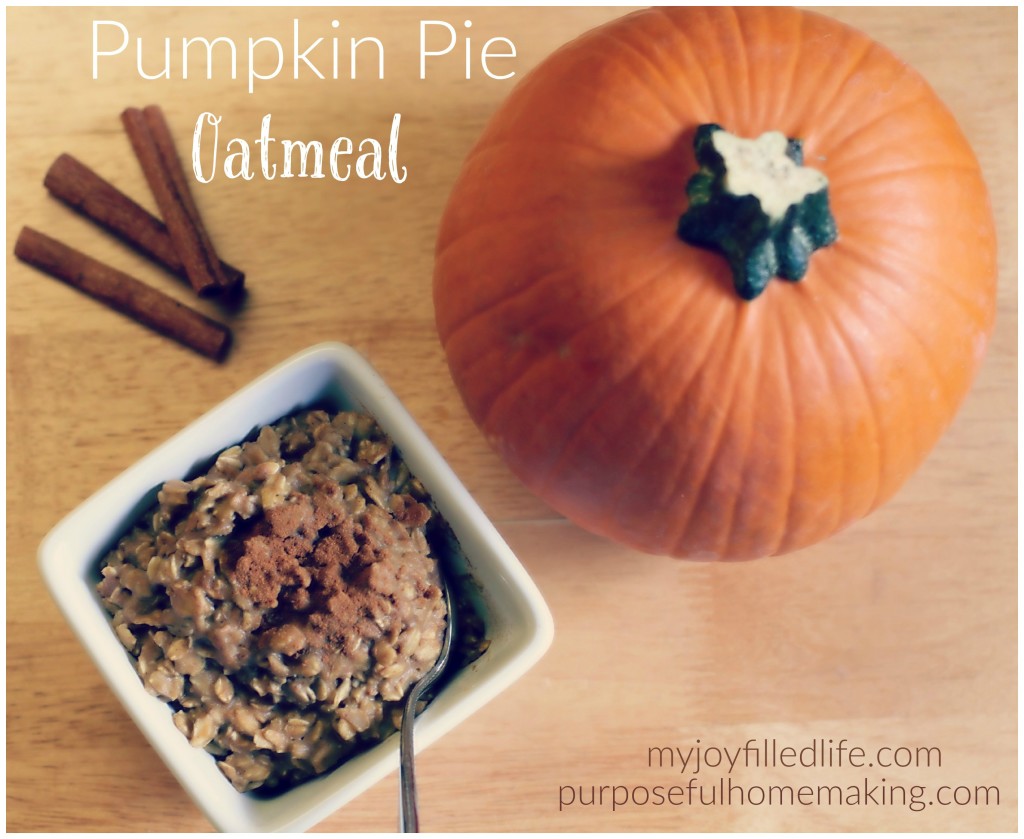 It's October so what's better than some nice warm, pumpkin pie oatmeal to get your day started? The ingredients in this recipe are portioned for a large family or perhaps a potluck, but you could also make a batch of it at the beginning of the week and let it carry you through for breakfast each morning. (Although I would suggest adding a little milk to the pot each day when you reheat it.) Either way, I think you'll enjoy this pumpkin pie oatmeal that's full of fiber and great spices that will help boost your immune system during cold and flu season.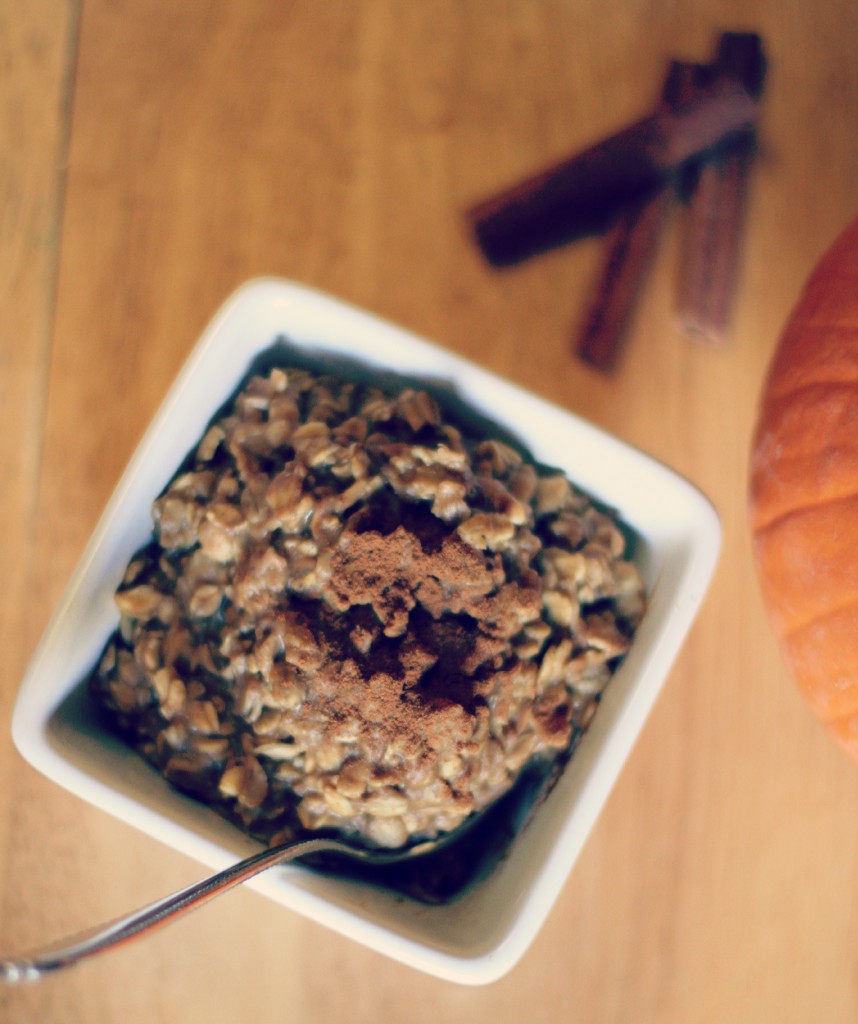 Pumpkin Pie Oatmeal
2015-10-16 14:02:22
Serves 10
A warm hearty fall breakfast.
Ingredients
6 c. oatmeal
6 c. milk (I like an almond/coconut milk combination)
9 T palm sugar (or brown sugar)
1/2 t ground cloves
1/2 t ground nutmeg
1 1/2 T ground cinnamon
1/4 t ground allspice
1 (15 oz) can of pumpkin puree
Instructions
Combine oats and milk in a medium sized pot. Cook on medium heat for 8 minutes. Stir in pumpkin puree. Reduce heat to low and cook for an additional two minutes. Serve
My Joy-Filled Life https://www.myjoyfilledlife.com/
What are your favorite hot breakfast ideas for the fall and winter?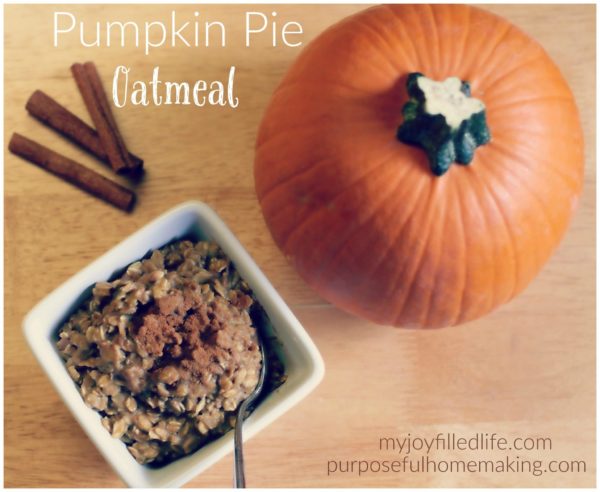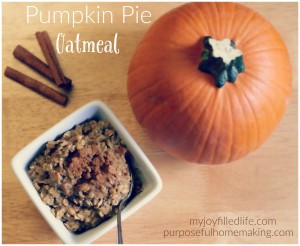 Looking for more great recipes? Here are some more to choose from. One of our favorites year round is the Pumpkin Breakfast Ice Cream!
This post contributed by Becky at Purposeful Homemaking