We always have Oreo cookies on hand at our house. They are a favorite in our family. They are great as an ice cream topping, for adding to a milk shake, or just for dunking in some milk.
You can also dress up your Oreo cookies for a special occasion by dipping them in chocolate and decorating. This is a simple idea for a treat to take to any picnic, gathering, or party, that is sure to impress your guests.
Here is how you can make some for your next patriotic themed get together, but you can really change it up with your colors to complement any occasion.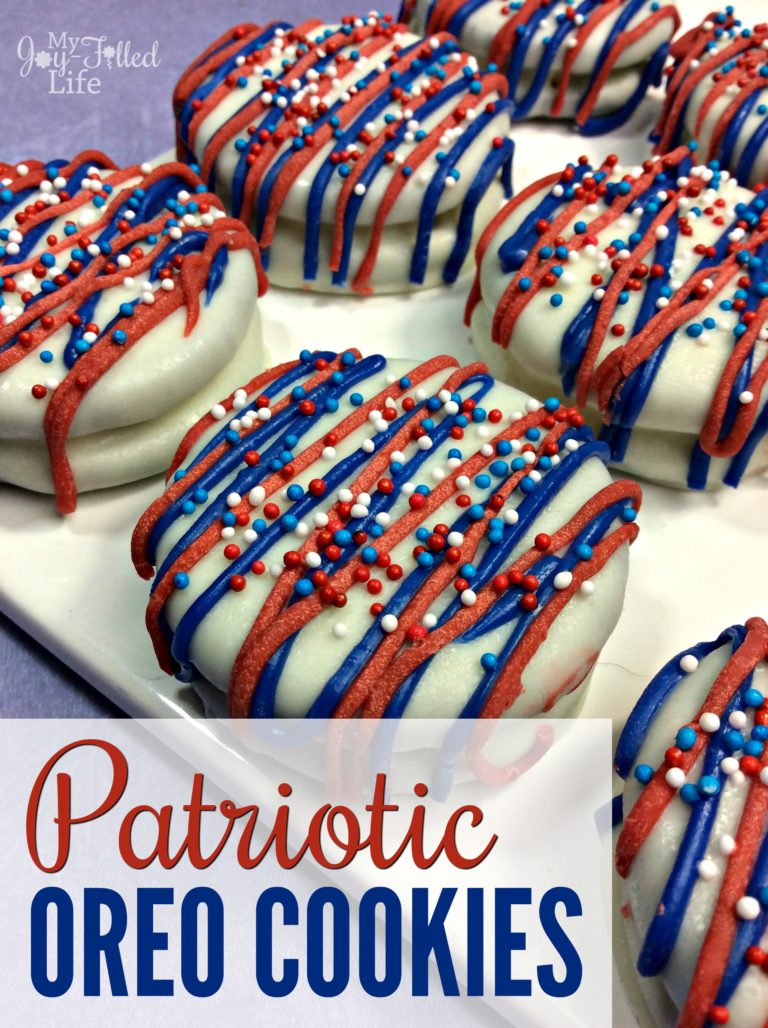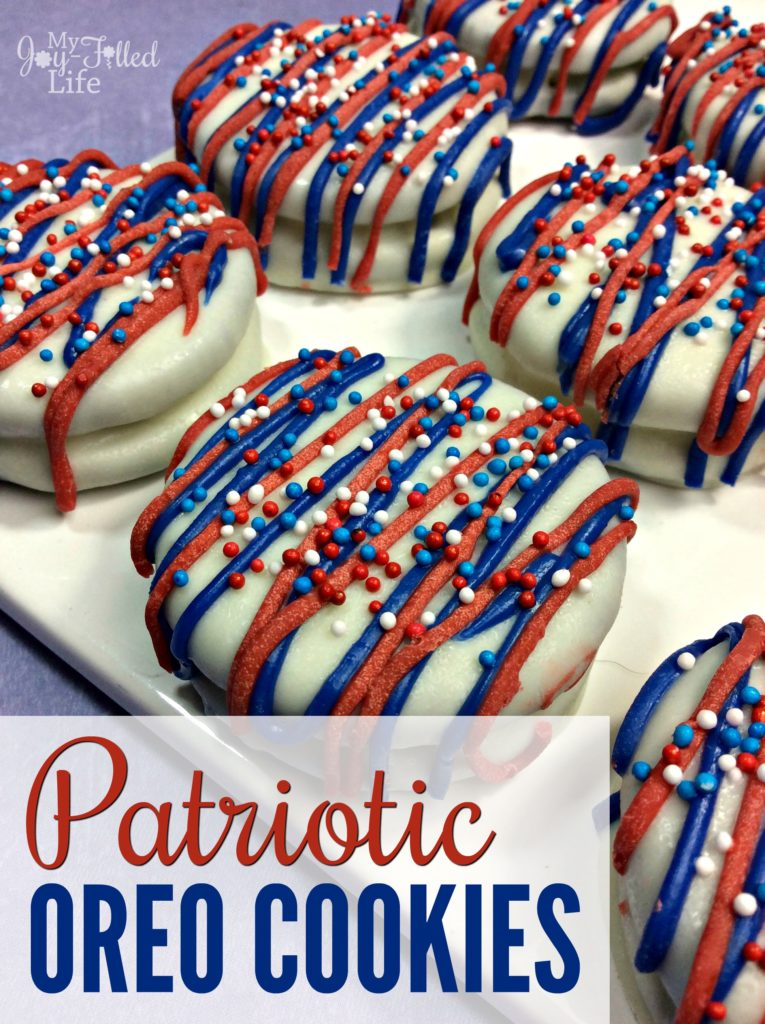 Patriotic Dipped Oreo Cookies
Ingredients/Supplies:
1 bag of white chocolate melting wafers
1 package of double stuffed Oreos
1 container of patriotic sprinkles
1 tube of blue cookie icing
1 tube of red cookie icing
1 cookie sheet
parchment paper fitted to the cookie sheet
double boiler
Directions:
1. Fill the bottom of the double boiler half way with water and place it on the stove at medium to high heat and wait for it to boil.
2. Place the second pot on top of the bottom pot and pour in the bag of the white chocolate into the top pot.
3. Using a rubber spatula, mix until the chocolate is melted.
4. Using a fork, dip an Oreo into the white chocolate. Coat the Oreo in the chocolate until fully coated and use the fork to lift the Oreo out of the chocolate. Lightly tap the edge of the pot so that the extra chocolate can drip off and then place the Oreo on a cookie sheet.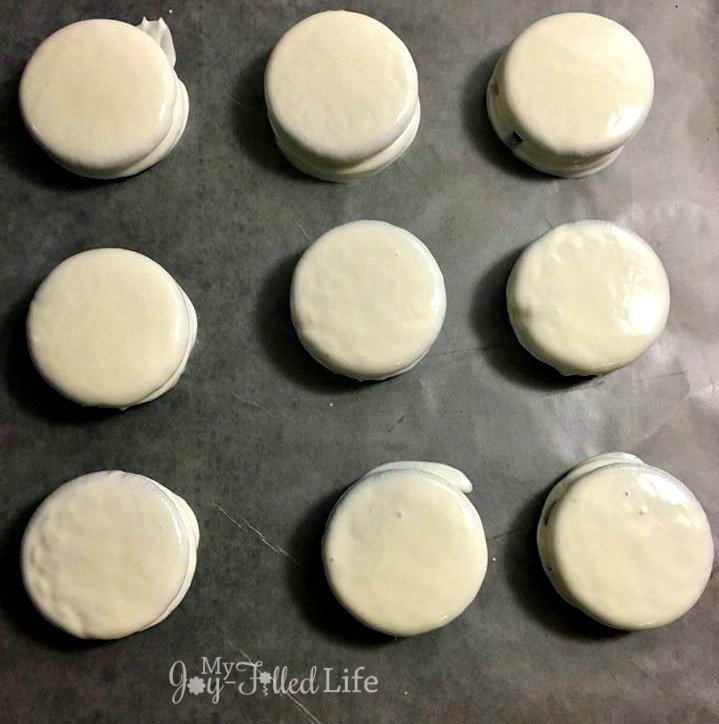 5. Repeat steps with the remaining Oreos until all of the chocolate is used. Let the Oreos set for 10 minutes before decorating.
6. Take the blue icing and drizzle over the Oreos; repeat with the red icing. Sprinkle a tiny amount of the patriotic sprinkles on to the Oreos.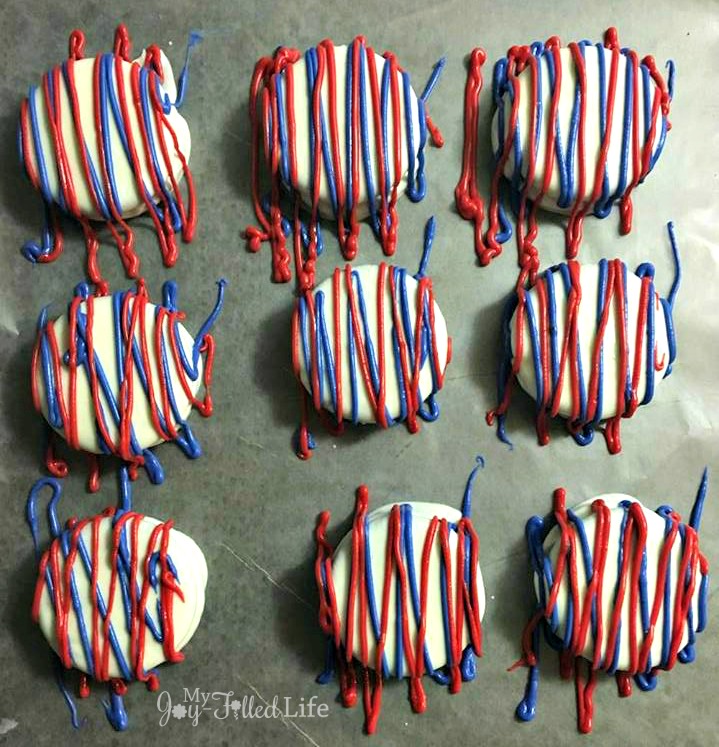 7. Let sit for another 10-15 minutes before enjoying.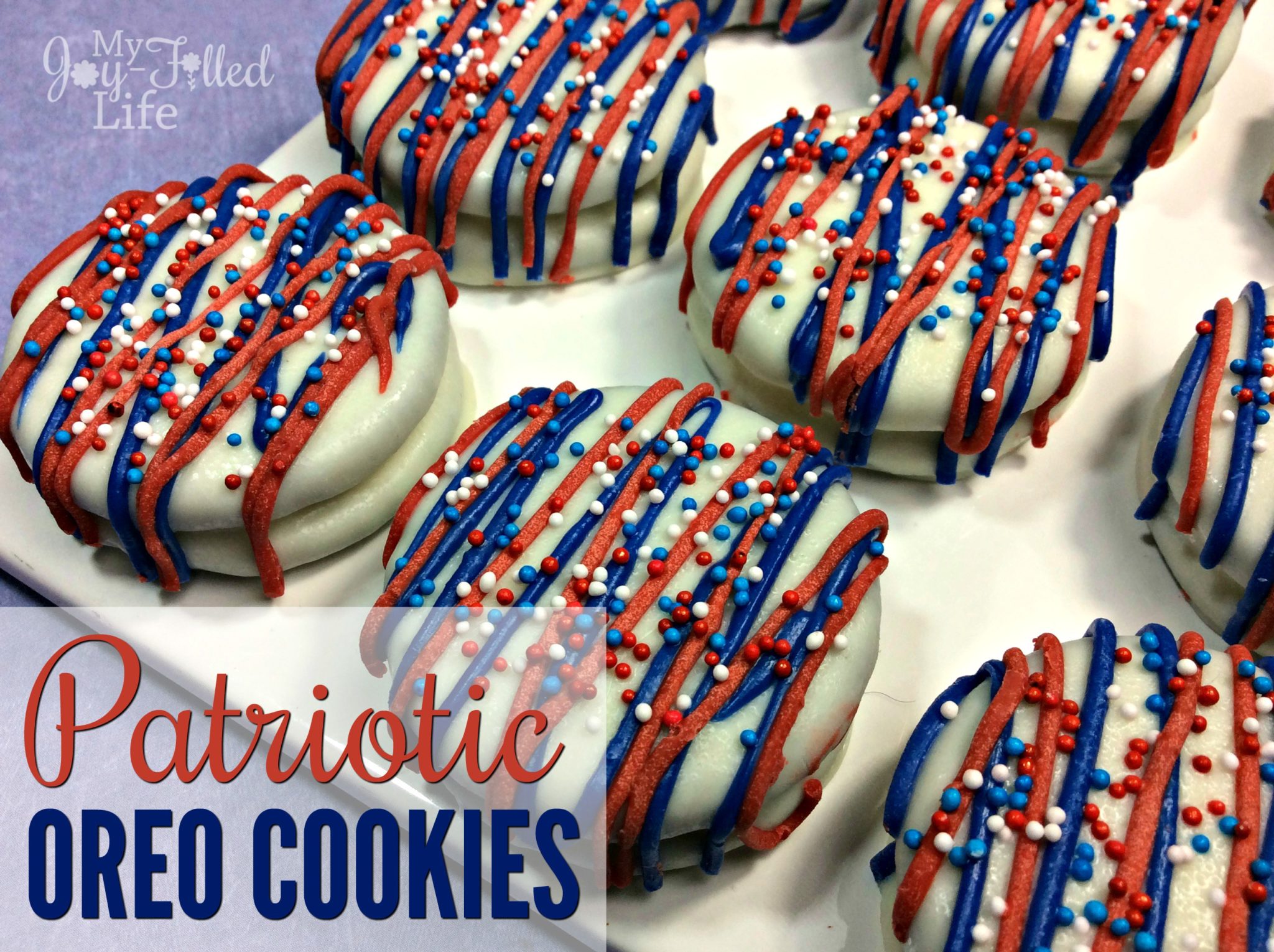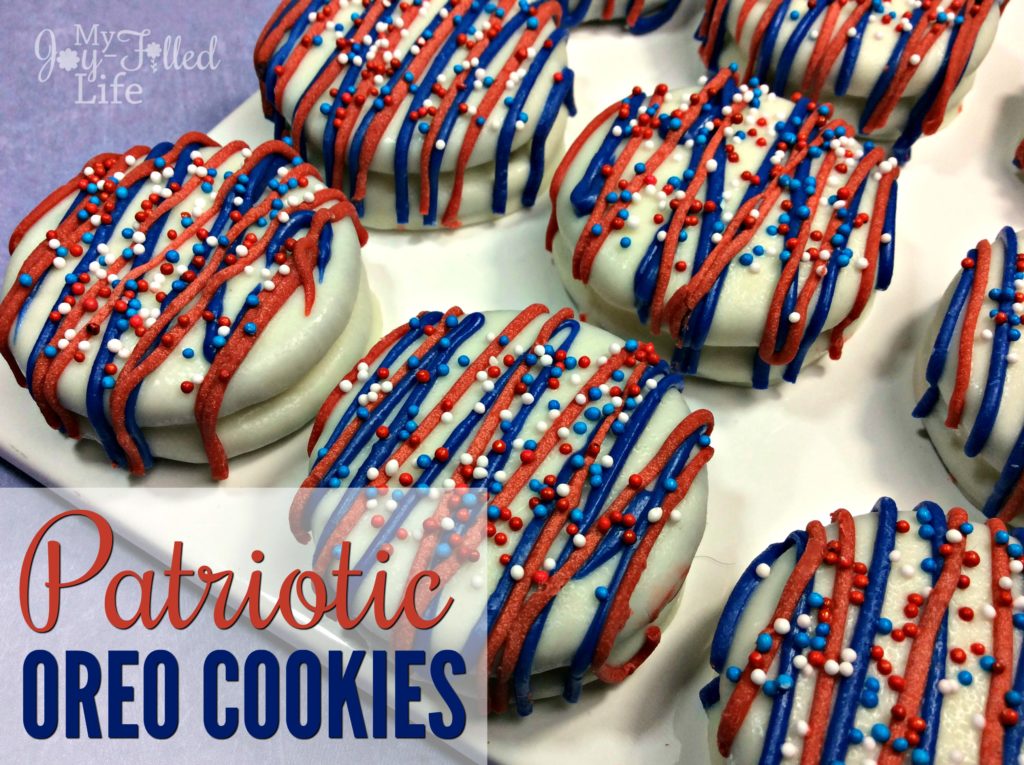 You might also like: