Carving out time to spend together is essential for any family. With all of the technology that is vying for our attention these days, it's more important than ever to come together as a family to connect with one another, have fun, and make some lasting memories.
While family movie night is a nice option, it doesn't include the interaction and teamwork that family game night can provide.
Here are a few tips for making your family game night a success –
Plan ahead
Between work schedules, sports practices, music lessons, and schoolwork, we need to be intentional about setting aside time devoted just to family. Families are busier than ever before, so planning ahead to spend time together is crucial for family unity. Planning a family game night on a monthly basis (or weekly if it fits your schedule) will be a welcome break from all of the outside obligations and commitments your family has.
Turn off the technology
Family game night is a time for just FAMILY! Turn off your phones or have everyone put their phones in a designated basket or place, in a completely different room, for the duration of game night. Turn off the television, ditch the hand-held devices, and get rid of any other outside distractions. This is a time to focus on your family.
Choose fun, age-appropriate games
It's probably a given to choose a game, or games that are fun. But some people may have differing opinions on which games are fun. Let each family member pick a game to play during game night. If you have a big family like we do, you may have to rotate who picks the games on game night or else you will be playing games all week (we are a family of 10).
Also choose age-appropriate games to play. If you have a mixture of older and younger kids, you can still play games that are above the younger ones' age level by playing teams. Not only will you all get to work together as a team, but everyone will be able to participate and feel included, and you'll have more winners!
One of my family's favorite games is Hedbanz™. You know, the one where you have to guess what's on the card that is strapped to your forehead. Well now Hedbanz™ is even more fun with Hedbanz™ Electronic! Hedbanz™ Electronic is the fast-paced, team-based electronic version of the quick-question game of "What Am I?"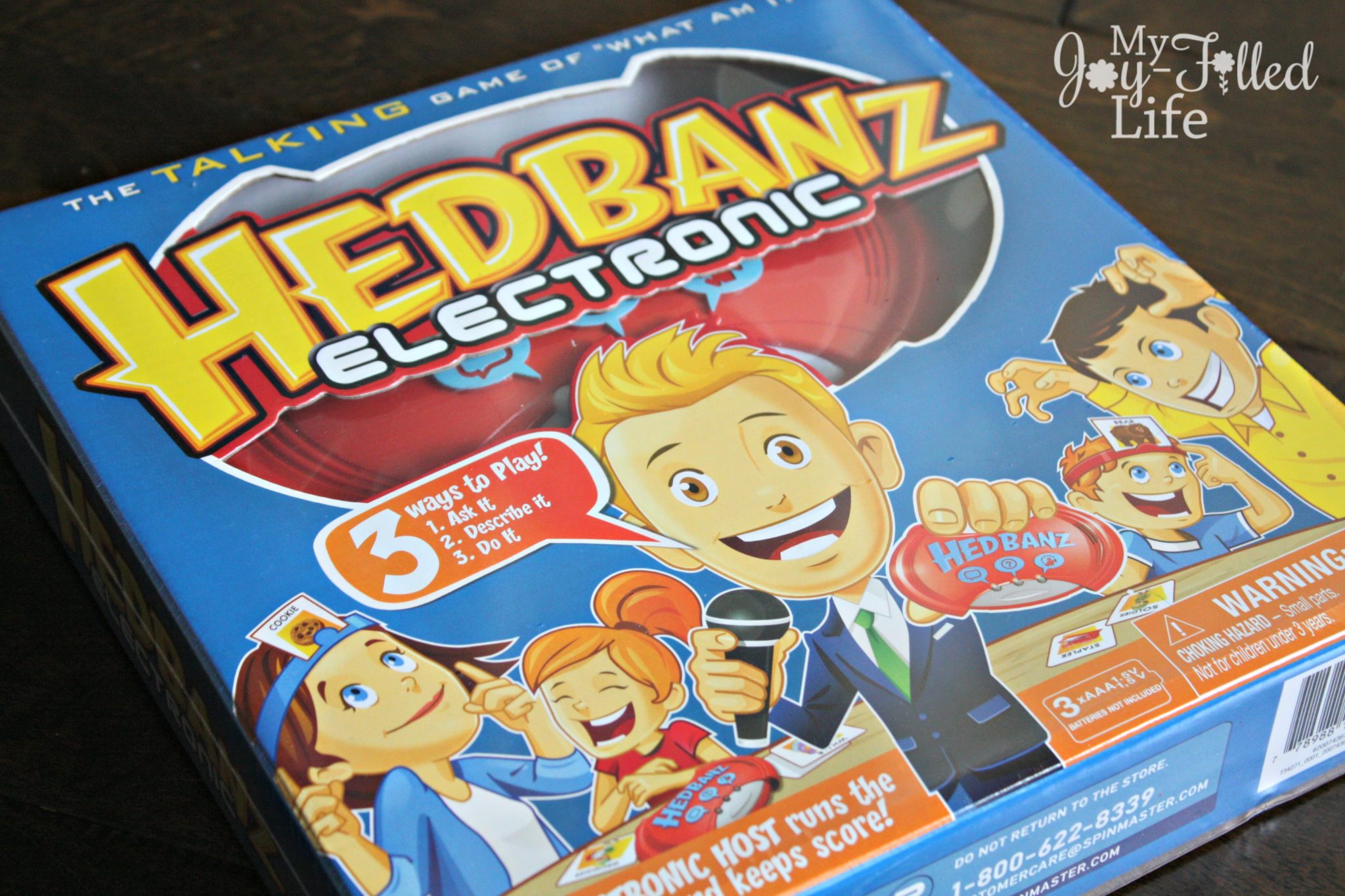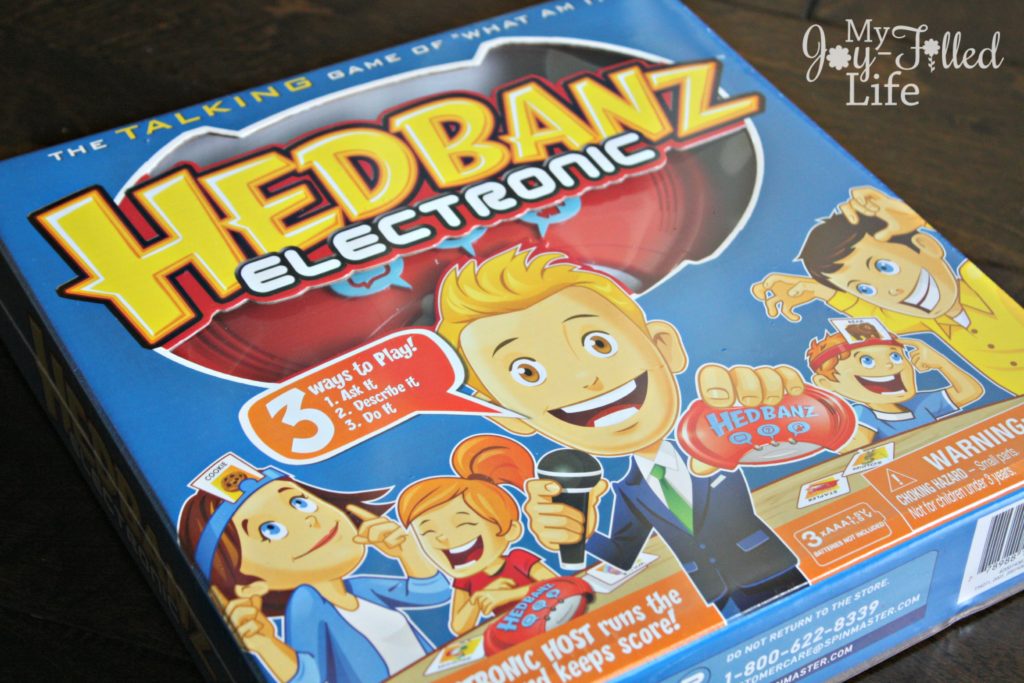 You not only ask "Yes" or "No" questions in the Hedbanz™ Electronic game like the original version, but you also get to describe it and act it out! With these additional ways to play, Hedbanz™ Electronic is even more fun than the original. My kids keep asking me everyday if we can play again.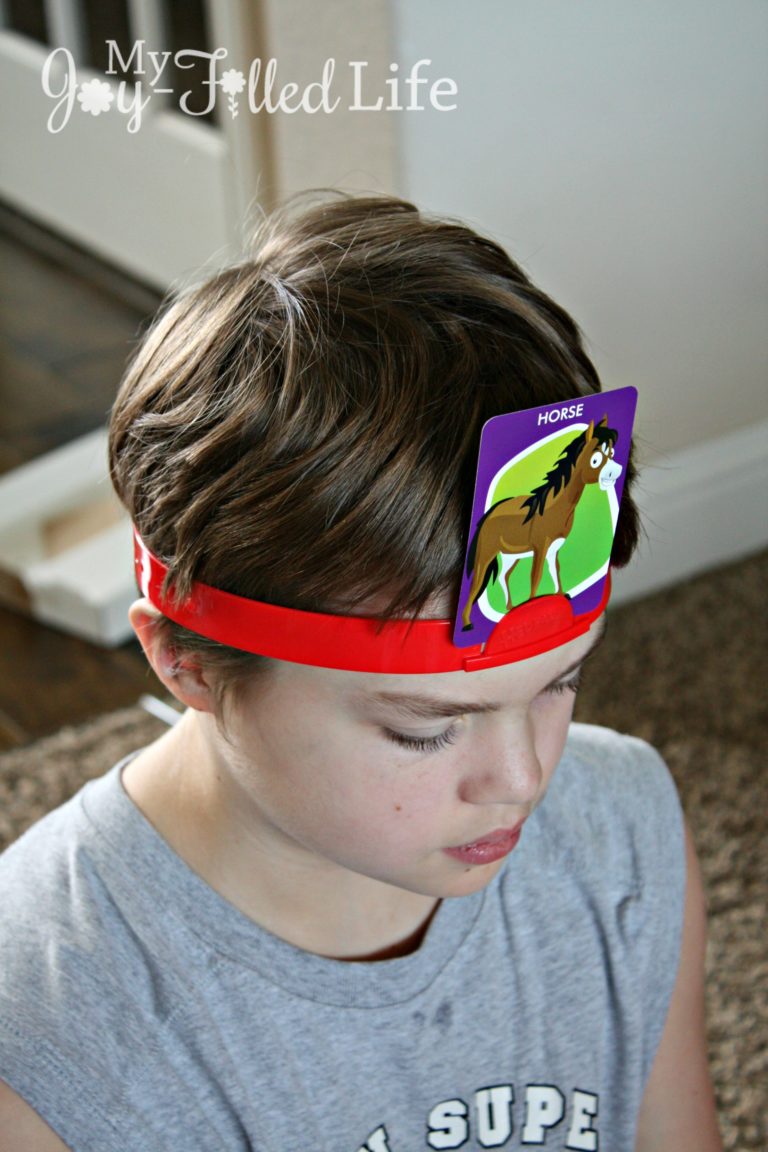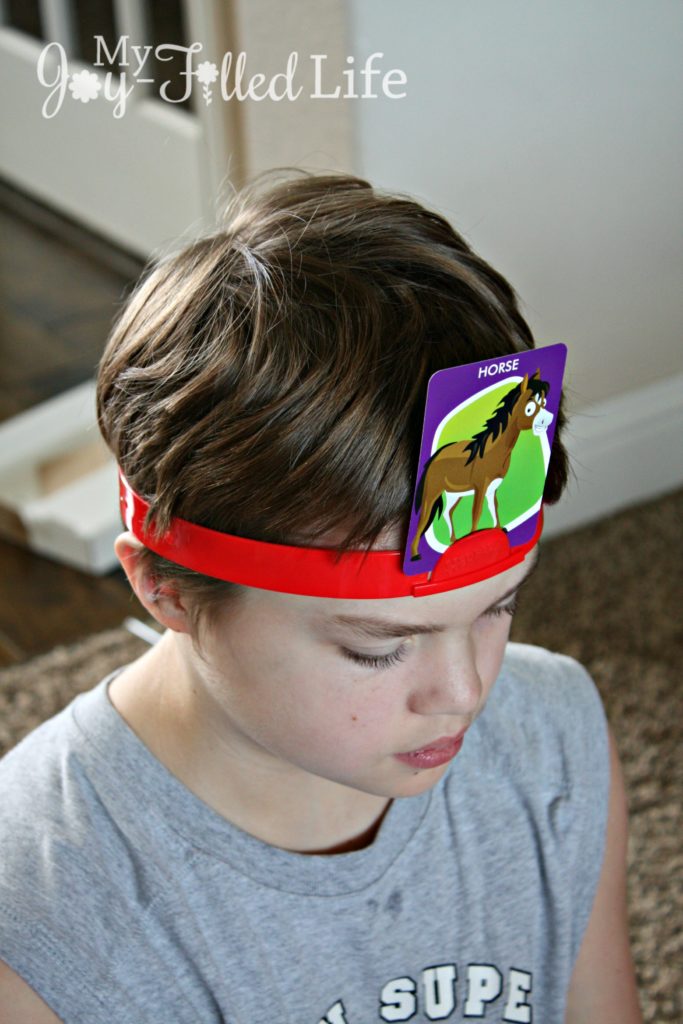 The game unit's "Electronic Host" determines which game mode they'll play in that round: Ask It, Do It, or Describe It. The Host also directs the game, tracks time and keeps score. And all of the cards and headbands (it comes with two headbands – a red one and a blue one) are stored right in the game console; no bulking boxes to store or for the kids to crush and destroy (my kids manage to ruin most game boxes and it is one of my pet peeves). Hedbanz™ Electronic is an ever-changing, exciting family game experience ideal for children age 7+. However, my 5-year-old twin boys had no problem playing along in team mode. I highly recommend adding Hedbanz™ Electronic to your game collection; you can purchase it on Amazon.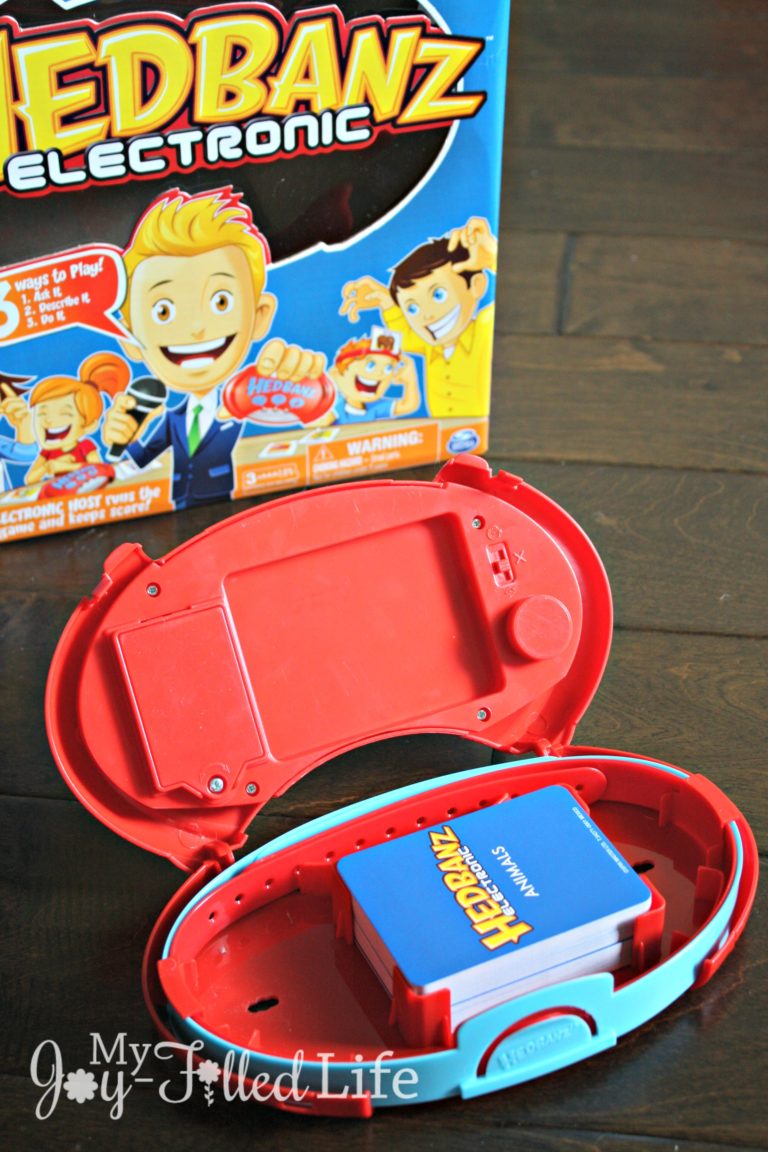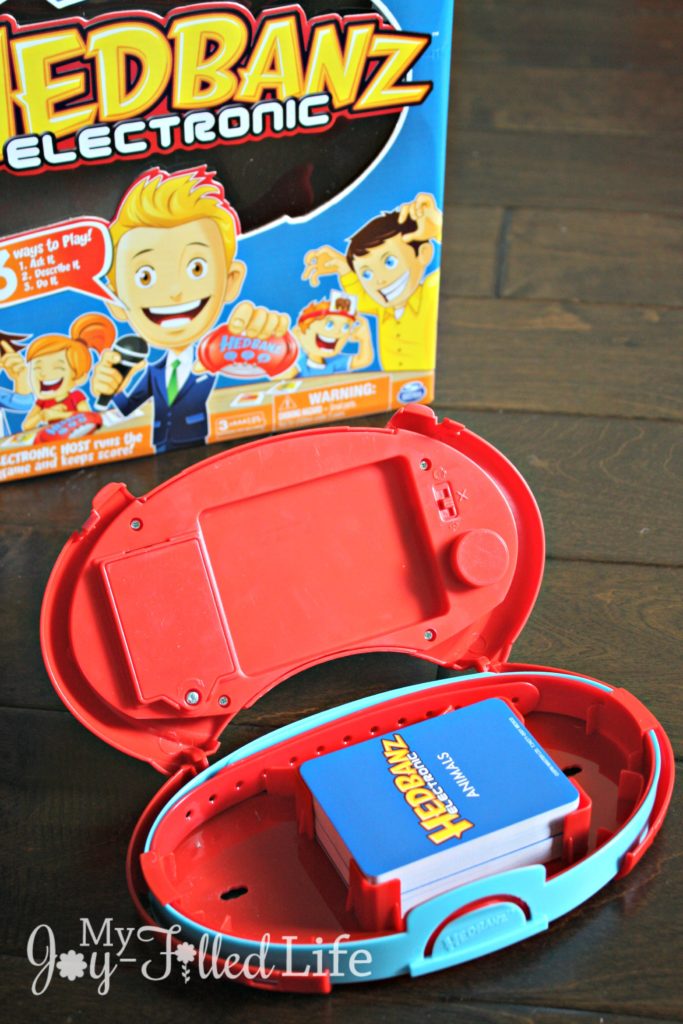 Don't forget the food
Plan a fun dinner before the gaming starts; something you might not normally do on a typical night, like a taco bar or make-your-own pizzas. Or simply have snacks available such as popcorn, Chex mix, or any family favorite.
Have patience
When you get any group together to play games there is always the chance that things won't go particularly smooth, and a family is no exception – arguments can break out over rules or correct answers, tears because of losing, boosting because of winning, and accusations over cheating. Yes, playing games can get ugly, but as a parent, be patient and use these moments as an opportunity to teach your kids about cooperation, resolving conflicts, gracefully winning and losing, and how to be patient themselves.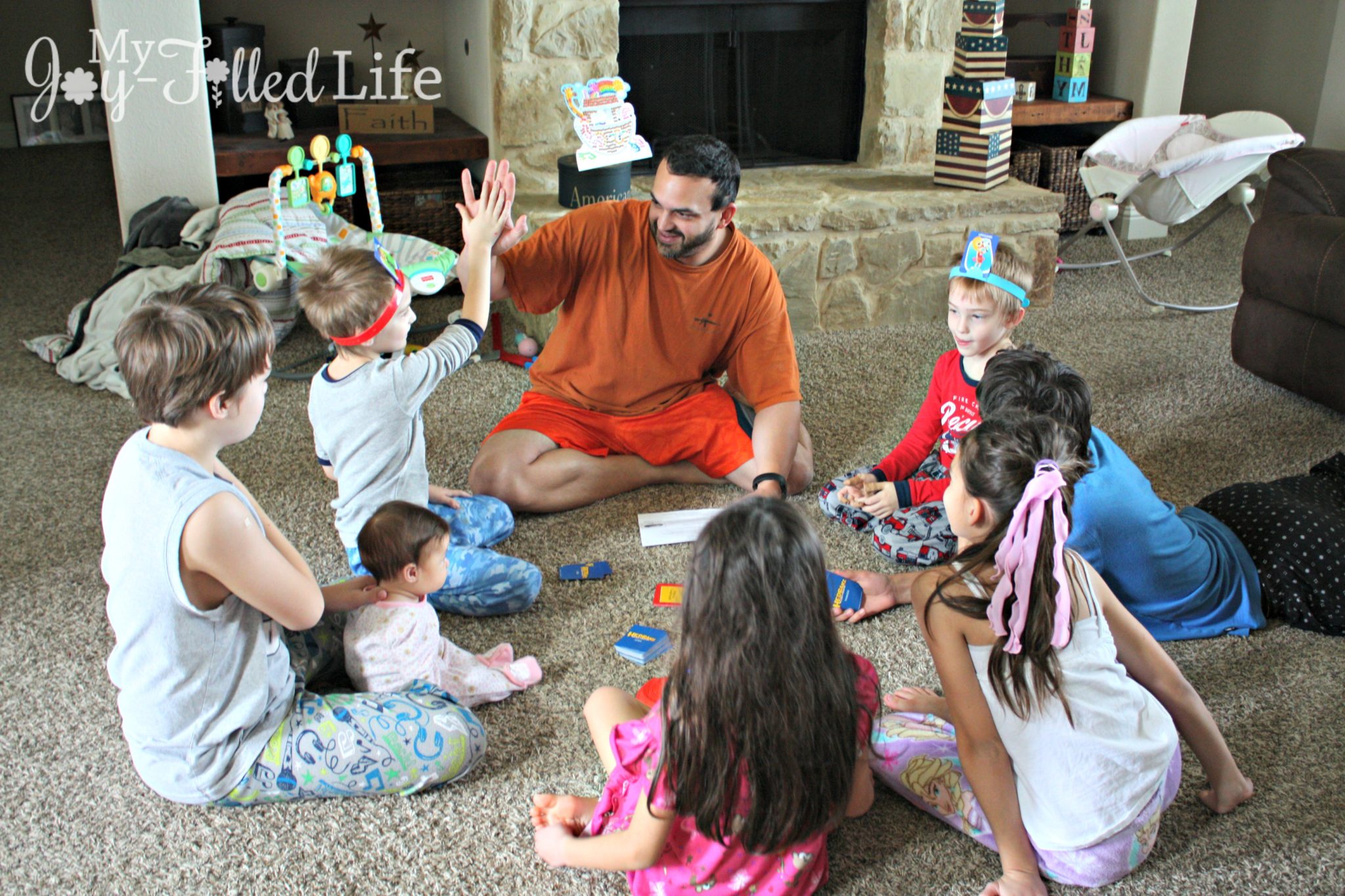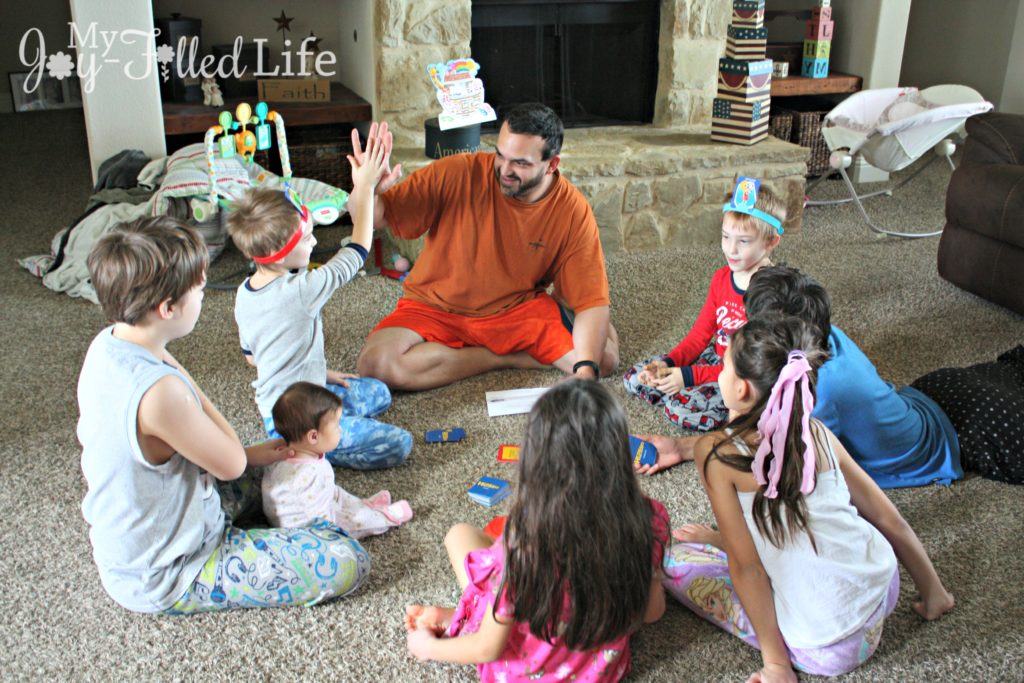 Have fun!
This is another given! Family game night is meant to be fun, so allow yourself to relax and enjoy one another; focus on the moment rather than the dirty dishes in the sink or the laundry that needs to be put in the dryer. This is the perfect time for building relationships and making life-long memories. Make it a commitment to spend more quality time as a family this holiday season and upcoming year.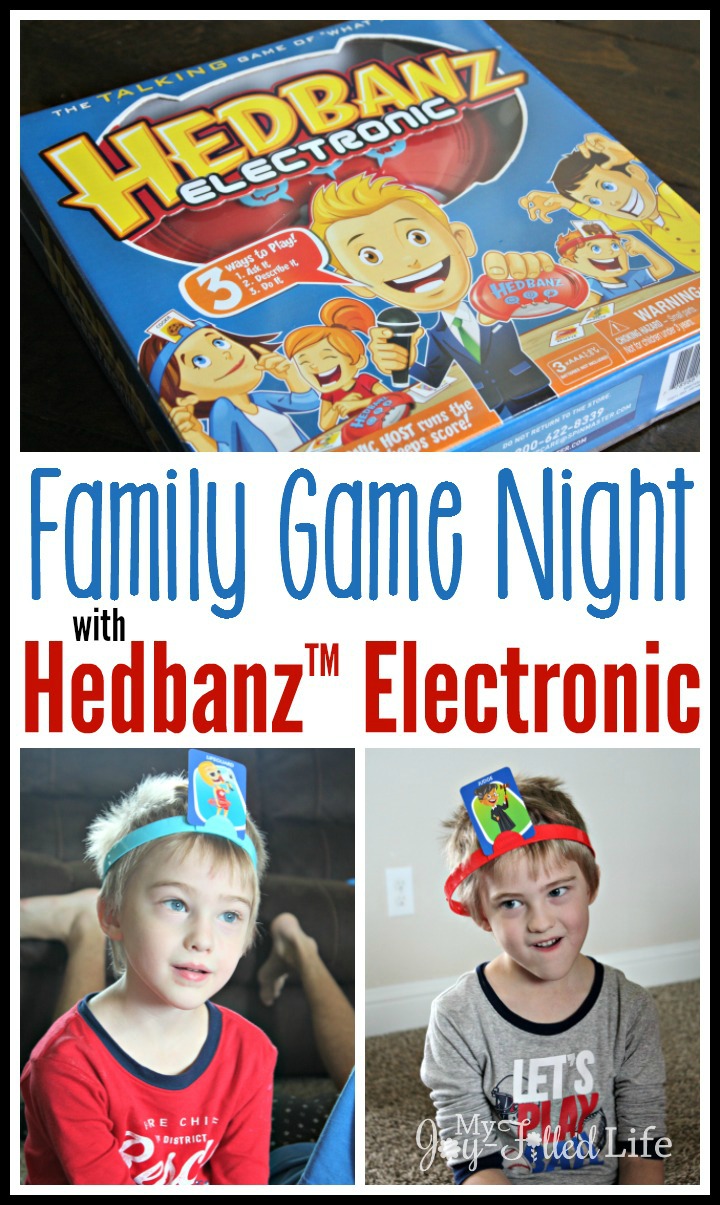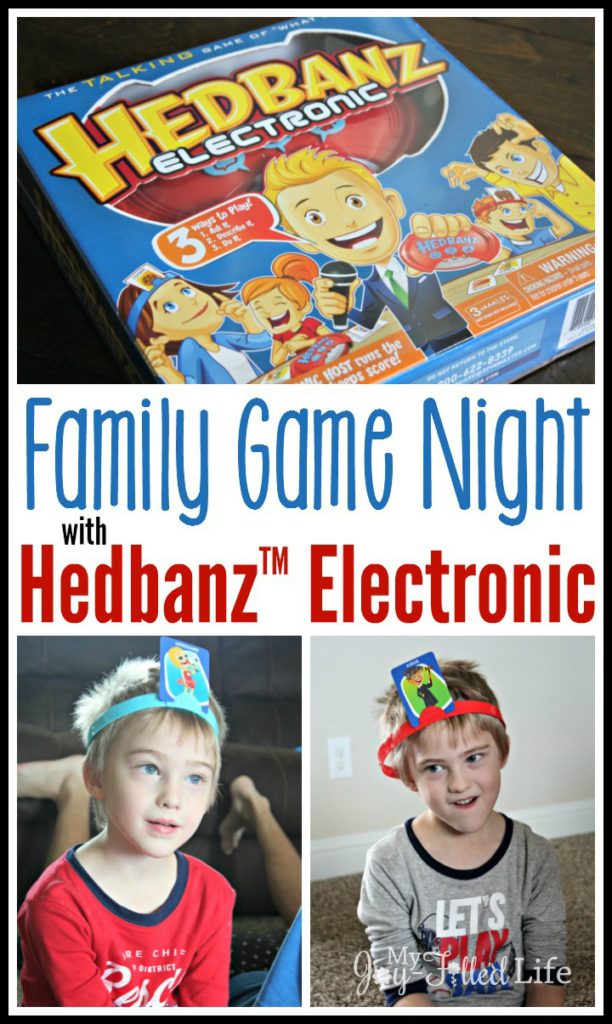 I was selected for this opportunity as a member of CLEVER and the content and opinions expressed here are all my own.